As an expecting or new parent, it's important that you are aware of the products you are purchasing for your baby. A great way to ensure that your baby is safe and healthy is to purchase from eco-friendly brands and sustainable India baby brands (even better if they also cater to the needs of older kids).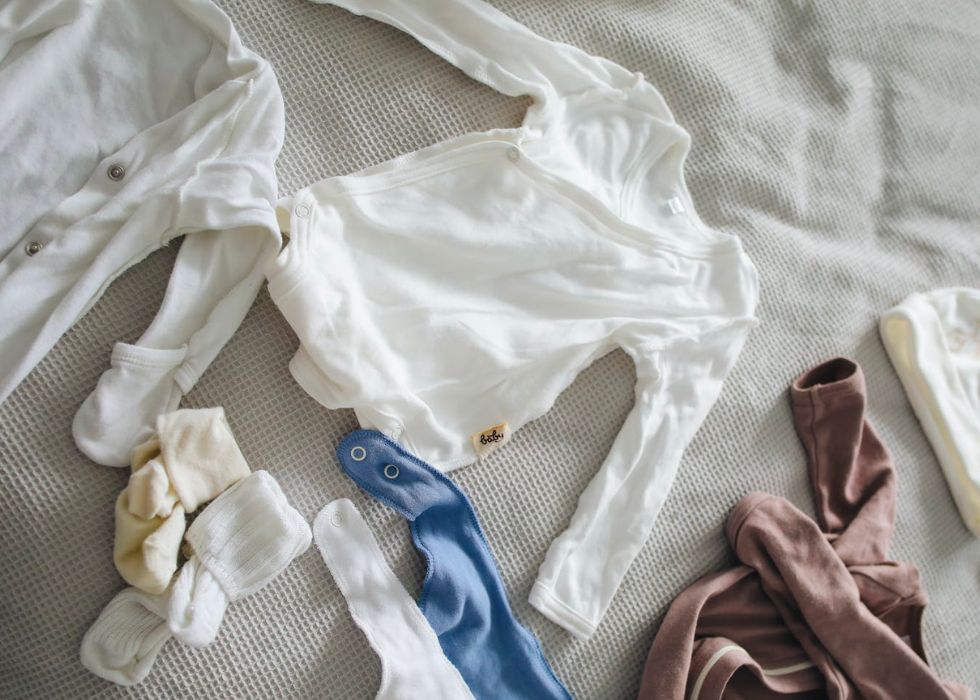 11 Sustainable Indian baby brands that are focused on helping keep the environment clean:

Allter bamboo diapers are a great eco-friendly alternative to traditional disposable diapers. Made from a sustainable and renewable resource, bamboo is naturally hypoallergenic, anti-bacterial, and biodegradable. These diapers not only help to reduce the amount of waste going into landfills, but they are also free from harmful chemicals and chlorine bleach. Plus, with their super absorbent and breathable design, Alter bamboo diapers keep babies comfortable while minimizing their impact on the environment.
2. Super Bottoms
Super Bottoms cloth diapers are a fantastic eco-friendly option for new parents looking to reduce their carbon footprint. Made from high quality, organic cotton and bamboo, they are soft, comfortable and gentle on the baby's skin. These diapers are reusable and machine-washable, making them a sustainable alternative to disposable diapers that take decades to decompose. In addition to that, Super Bottoms cloth diapers are adjustable to fit babies of all sizes and they come in a range of fun colors and designs. By choosing Super Bottoms cloth diapers, parents are not only making an environmentally conscious decision, but also ensuring their baby's comfort and health.

3. The Mom Store
The Mom Store is an online store that offers a wide range of eco-friendly and sustainable baby products including organic clothing and bedding, cloth diapers, reusable water bottles, baby toys, natural skincare products, etc. All of their products are made from sustainable materials which do not harm the environment in any way. The company also has a recycling program where you can donate your old items and get discounts on future purchases at the same time!

4. Slurrp Farm
Slurrp Farm is a health food company that specializes in wholesome and organic food for babies and young children. Their range of products includes a variety of healthy snacks, cookies, porridge mixes, and cereal bars made from all-natural ingredients, without any added preservatives or artificial colorus. They believe that every child deserves the best start in life, and that means providing them with nutritious and healthy food to support their growth and development. Their products are designed to encourage healthy eating habits early on, making it easier for parents to instill a love of real food in their children. By choosing Slurrp Farm's organic food for baby, parents can be confident they are investing in their child's health and wellbeing while promoting sustainable and ethical farming practices
5. Mamaearth
Mamaearth is an online store specializing in natural skincare products for mothers and babies alike. All Mamaearth products are made using natural ingredients like aloe vera gel or chamomile extract which helps keep your skin healthy without leaving any harsh chemicals behind on the skin's surface. They have a wide range of products suitable for newborns up to five years old.

6. Little Moppet Foods
Little Moppet Foods is an award-winning brand offering organic food solutions for infants and toddlers in India since 2017. All their foods are made from certified organic ingredients which are free from any preservatives or additives making them 100% safe for consumption by children under three years old. Little Moppet Foods also provides meal plans tailored specifically towards infants' nutritional needs ensuring they get all the essential vitamins and minerals necessary for optimal growth during this critical period of development .

7. Little West Street – One of the best kids organic clothing brand
Little West Street is a premium baby brand that creates high-quality, organic clothing that is both stylish and sustainable. Their signature line of clothing is made from ultra-soft, organic cotton that is gentle on a baby's delicate skin. Each piece is carefully crafted to ensure maximum comfort and durability, with extra attention to detail on things like seams, closures and fit. They believe in creating clothing that is not only eco-friendly but also fashionable, with a range of colors, prints and designs that cater to every parent's unique taste. By choosing Little West Street's organic clothing for baby, parents can be sure they are investing in a product that is free from harmful chemicals and supports sustainable farming practices. Plus, the clothing is so adorable and comfortable that every baby will look and feel their best.

8. Nestipy Organic Cotton Clothing
Nestipy Organic Cotton Clothing offers high quality clothing items made exclusively from certified organic cotton grown without any harmful pesticides or fertilizers which makes them ideal for sensitive skins like those found on babies . In addition , Nestipy takes extra precautions when washing their clothes so as not to leave behind any residues on the fabric which could be potentially harmful when worn against a baby's delicate skin .

9. Earth Baby
Earth Baby is an environmentally conscious brand that creates a range of sustainable and eco-friendly products for babies. From organic baby food to all-natural skincare, and from comfortable clothing to eco-friendly toys, Earth Baby has everything a parent needs to keep their little one healthy and happy. Their focus on sustainability and ethical sourcing means that their products are free from harmful chemicals and made using renewable resources. This ensures that each product is gentle on both babies and the planet. Earth Baby believes in promoting a healthy, natural lifestyle for babies and their parents and has made this possible by creating high-quality, eco-friendly baby products. By choosing Earth Baby, parents can feel good about investing in sustainable products that are good for their baby and the environment.
10. SlimSnug
SlimSnug offers a revolutionary take on swaddling with its line up of swaddle wraps crafted using premium bamboo fabrics blended with spandex material making them suitable even during hot summers thanks to its breathable design . It's snug fit ensures that it securely wraps around your baby providing comfort while keeping him/her safe throughout the night making it ideal even during travel times .
11. Juicy Chemistry
Juicy Chemistry is a brand that creates 100% natural and organic skincare products for babies. Their range of products provides a safe and healthy alternative to traditional baby skincare products that are often filled with harmful chemicals. Juicy Chemistry's products are free from synthetic fragrances, dyes, and preservatives, making them safe and gentle on a baby's delicate skin. The brand uses only the purest and highest quality ingredients, such as cold-pressed oils, plant-based butters, and pure essential oils, ensuring that their products are nourishing and effective in supporting healthy skin. From baby oils to diaper balms and from baby soaps to creams, Juicy Chemistry's organic range of skincare for babies provides a comprehensive solution for parents who want to provide the best care for their little ones. By choosing Juicy Chemistry, parents can trust that they are using only the best and most natural products on their baby's skin, promoting long-term health and well-being.
Conclusion:
Every parent wants what's best for their child – including finding eco-friendly and sustainable Indian brands as much possible when shopping for things needed by your little one.. This list was compiled with just that intention – arming parents with knowledge about sustainable brands they can trust! With these 11 Indian brands listed above focused on sustainability efforts while still providing top notch quality goods; parents can rest assured they have some great options available if they want something better than what traditional mass market stores offer! Whether it's cloth diapers or reusable water bottles – there's plenty here so every parent can find something perfect!