As new parents, there are a million decisions that you have to take when your baby arrives. Every parent wants to give the best to their baby. They ensure each product they pick is best in class and safe for their baby. We think about everything from clothes to a cot. But we often miss out on one of the things that touch the baby 24/7 for at least 3 years- diapers! as it seems quite obvious with the limited options available. Diapers top the list of essential items that parents need to stock up on, for the next three and a half years. Why torment your little one's dainty skin with rashes and overburden our nature with non-degradable waste when you have cloth diapers at your disposal?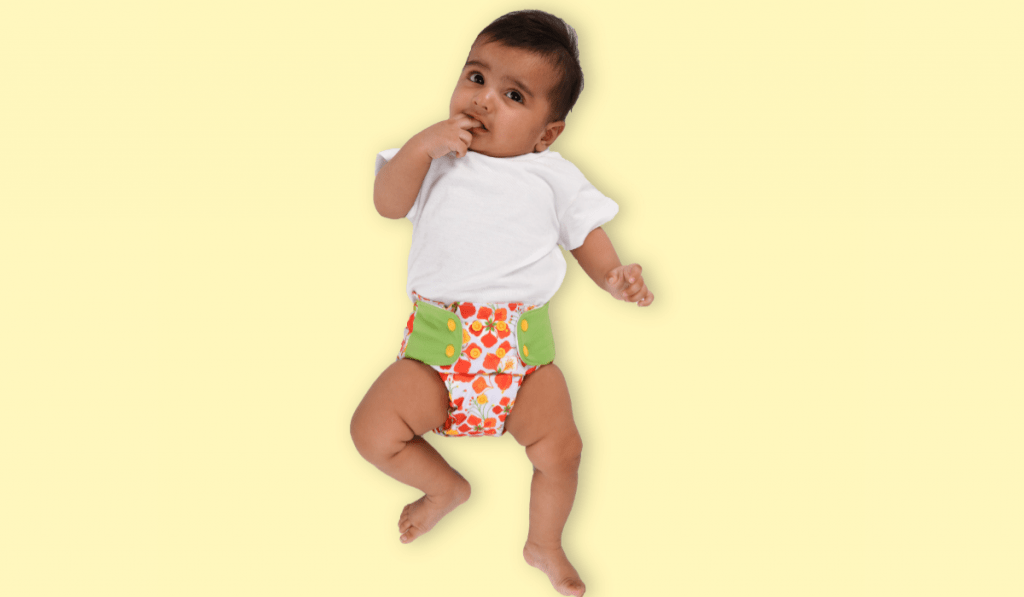 Millennial parenting's new fashion statement:
Back in the day, our mothers and grandmothers swore by cloth diapers before the disposable ones made them 'unfashionable'. Even today, a lot of parents are advised by the elders at home to make their babies wear cotton nappies or langots. These diapers can be extremely gentle on the baby's skin but then they are every mother's nightmare. Hence, parents often move to disposable diapers due to the inconvenience and leakage problems that come with homemade langots. However, our good old granny's homemade cloth nappies are gradually making a comeback (with a twist) as a millennial parenting trend. New parents have increasingly begun to see the advantages of a cloth diaper offers over a regular diaper. It is the fact that they are eco-friendly.
Good for your baby's skin, also good for our environment: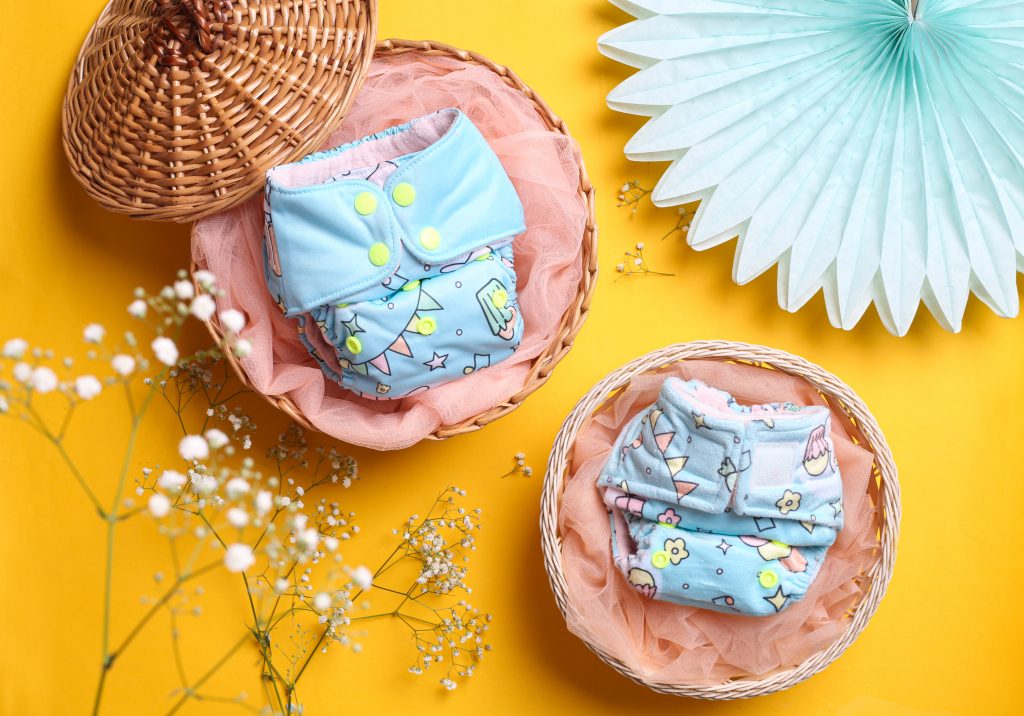 With families going nuclear and with limited support at hand parents realize that though great for skin they are not manageable with the constant monitoring and changing required after every wet nappy. Not to mention that babies get disturbed by the wetness and often wake up from their beauty sleep. So parents adopt the commonly available disposable diapers for their convenience but often face issues of rashes and are often worried about the unknown chemicals in them.
At first, diapering with cloth diapers may seem like a lot of work, with all the washing and drying involved. But they will save you a small fortune over the next few years. Of late, new moms are selective about getting only the best and most natural materials for their bundles of joy. Hence these diapers fit the bill…perfectly! One more thing both my husband and I appreciate is the fact that we are in a way contributing to making a difference to our environment. The huge amount of non-degradable waste generated by disposing of used diapers in the landfills! This can in some way be controlled if we switch to the 'dream diaper,' or at least that's how I'd like to address Superbottoms!
My experiences with cloth diaper:
Like all newbie working moms, I was dependent on disposable baby diapers purely because they seemed practical and convenient. Over time, my baby daughter began developing terrible rashes, and she'd get cranky at all the wrong times…especially at night. My sister noticed this and suggested that I try washable diapers or reusable cloth nappies.
Inspired by what I'd experienced, I decided to spend some time finding out more about these cotton diapers and the different brands that sell these fantastic products. The results were fantastic—the rashes reduced and eventually disappeared, she was less cranky and I was getting more sleep!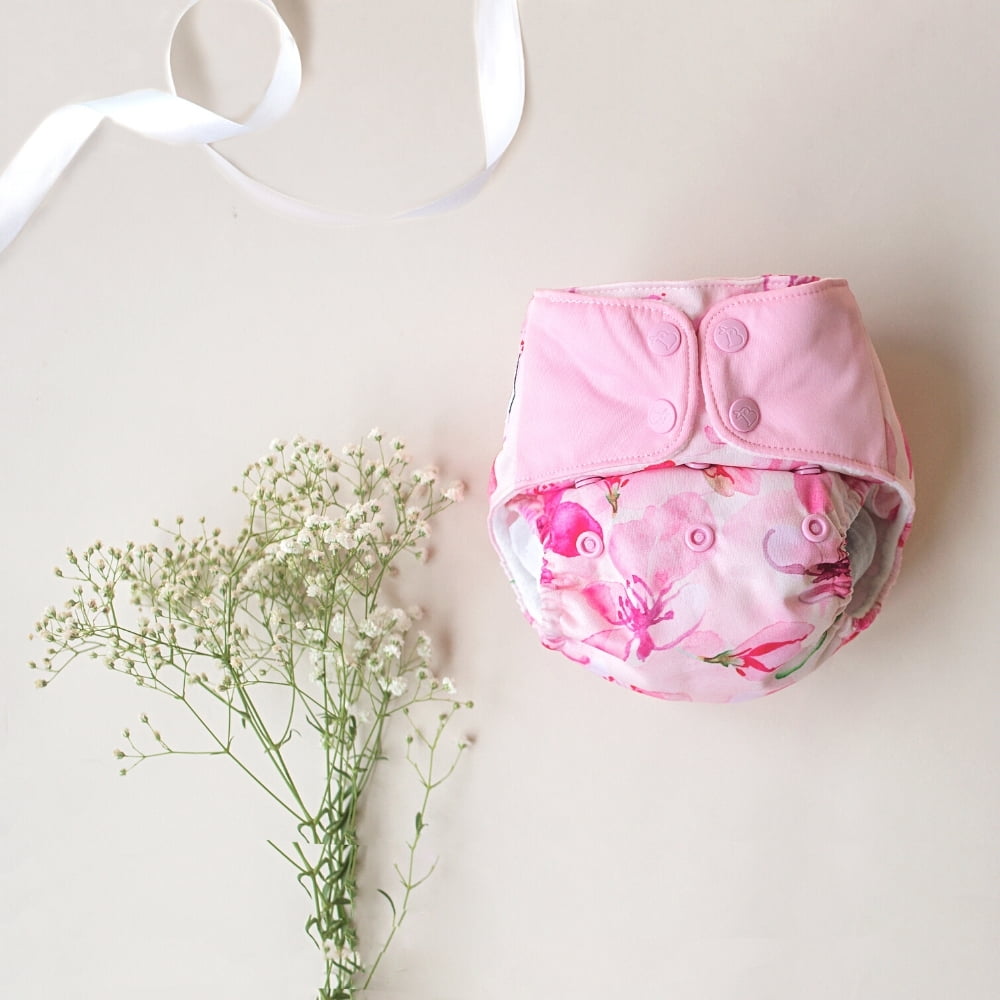 Today, not many brands offer cloth diapers a mother can trust as much. SuperBottoms is one such name that stands out. SuperBottoms UNO, a high-performance cloth diaper combines the skin friendliness of langots and the long-lasting performance of disposable diapers, which is an ideal option for every parent! Made of 100% cloth with organic cotton pads for absorbency, SuperBottoms UNO has no harmful chemicals. This quality makes it super safe for the baby's delicate skin.
Their offering is not only economical in the long-run, but they are also super comfortable for your babies. Don't just take my word for it, check out the organic cotton cloth diaper. The unique range of SuperBottoms baby diapers are dream diapers. Imagine, having not to worry about the skin exposure to chemicals, the inconvenience of rashes (all the pain and grief that comes with it). Once you've tried it yourself, you'd decide for yourself!
Why SuperBottoms UNO over disposables?
The first thought that comes to mind when we think of washable diapers is 'Ewwww'. This is because of the poop that needs to be scraped off every time your baby soils the nappy. That thought is followed by another – of washing – big hassle. Cloth diapers that can be easily washed in the machine and still look fresh are every mother's dream that has come true with SuperBottoms.
Nevertheless, as moms we only want our babies to be happy and comfortable. So why let a little bit of extra washing deter us, right!
I could go on about why I prefer cloth nappies over disposables. But for now let me just begin by listing 5 hard to beat reasons:
5 Reasons why I believe in the power of the cloth diaper: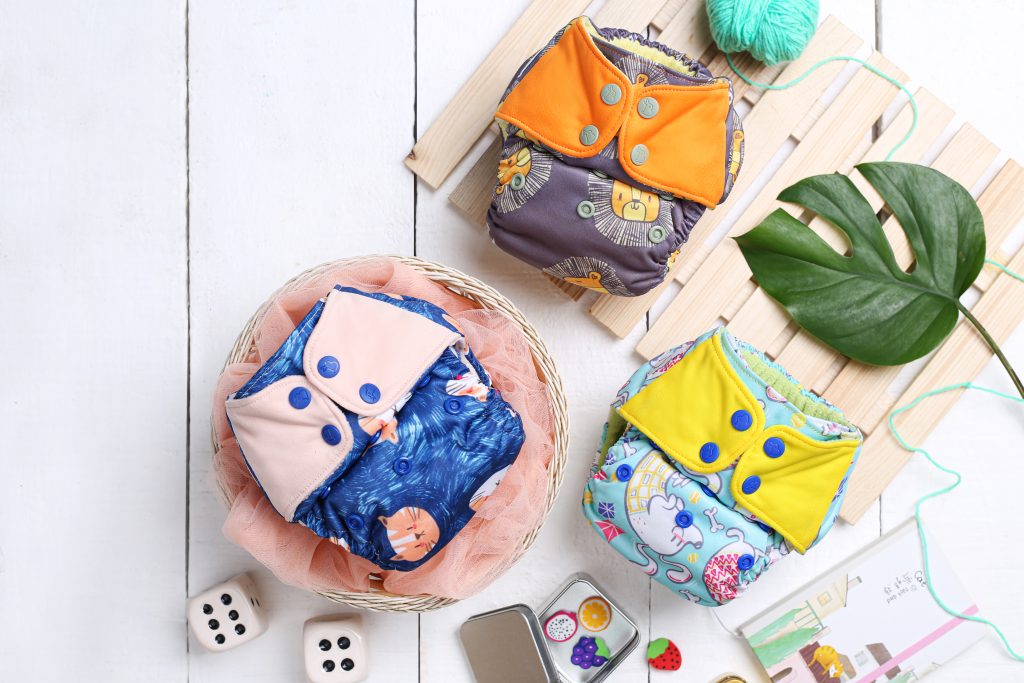 1. They are super skin friendly
The best feature about cloth diapers is that they are made from natural materials like cotton, which is best for your baby. Often, these cotton diapers are recommended when the baby develops a rash or has extra sensitive skin. My baby's skin rashes gradually disappeared.
2. No harmful chemicals
You can be sure that cotton diapers are completely free of harmful chemicals or toxins like dyes, dioxins, phthalates, or sodium polyacrylate.
3. Easy-to-use
Cloth diapers are highly functional and easy-to-use. They are easily machine washable with your regular set of laundry. There is no extra effort or special wash care required. SuperBottoms UNO are tested to last for 300 washes!
4. Money savers
However hard it may be to believe, long-term cloth diapers actually help you save your hard-earned cash. Here's how: they can be used for one or more children; They come with size adjustable buttons so no need to buy different sizes as the baby grows. They will last a while, as opposed to disposable ones which you will have to discard after a single-use.
High-performance cloth diapers such as SuperBottoms UNO are available in free sizes. So you would require only 15-16 of them throughout your baby's diapering phase instead of thousands of disposable diapers, which are use-and-throw. This saves you more than 70% money on diapering. Your family spends far less on cloth diapers in a year. Additionally, you don't have to stock up on their more expensive counterparts every month. Don't we all look forward to saving a little more, especially when a little one is around?
5. Environment-friendly
In a time when sustainability is the in-thing, parents have become more conscious about the ecological impact of dumping disposable diapers. Statistics show that a single infant uses on average 7,500 diapers in a span of 3 years. All of them turn up in a landfill!
If that is not scary enough, let's also not forget the issue of chemicals that are used. Gelling material and polyethylene are non-biodegradable. They release a harmful pollutant called dioxin into the air that does considerable damage to the environment.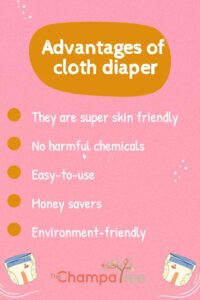 On the other hand, washable diapers are completely natural, which means that they will decompose without causing any harm.
It is obvious that best cloth diapers are an eco-friendly choice. They win on all counts when compared to the seemingly 'convenient' disposable baby diapers.

My thoughts on the nappy conundrum:
Understandably, it can be confusing at times when it comes to choosing the right kind of diaper for your little one. Especially given the amount of conflicting information floating around the use of the best cloth diapers. Sadly, this is largely because of the lack of sound knowledge about how good they are.
We hope you are convinced to make the switch. Share your thoughts, and let us know what you think about using natural and eco-friendly baby diapers!
By Sindhu Menon