Travelling is the ultimate way to get downtime with your family. Be it a short weekend trip or a cross-country trip, they are the ultimate way to make timeless memories. As adults planning a trip mostly involves ensuring everyone gets time off work, but when you are including children, especially babies on your trip, they demand a different set of preparedness altogether. Knowing what essentials for baby to carry when travelling will ensure you and your baby travel with ease.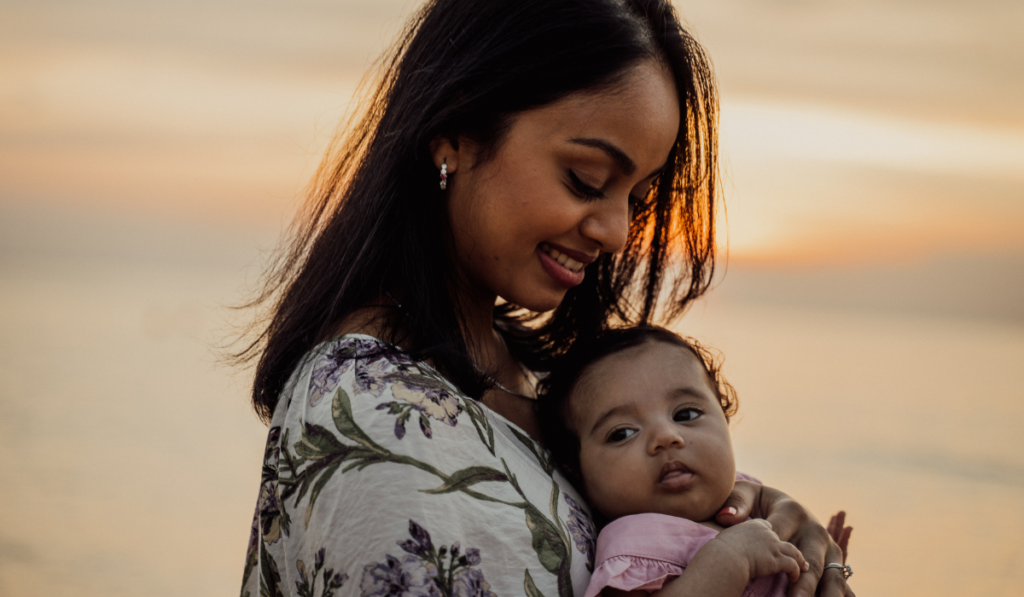 What essentials for baby you need to carry with you?
Packing functional items like car seats for tall infants, front carriers for babies or even carrycot for babies online can greatly help you move, walk or even hike. When you know what essentials for baby travel to have then it will ensure you sail through your trip with ease and comfort. Still wonder what essentials for baby travel? Here's a look at some of them.
1. Spill-proof Sipper
Keeping your baby hydrated during your travels is made easy with a spill-proof sipper. This baby travel essential can be used to feed multiple types of fluids to your baby. The LuvLap Tiny Giffy Straw Sipper comes with a Touch Flo Valve that opens instantly with a small amount of pressure. Its easy-to-use handle means your baby always has their water at hand.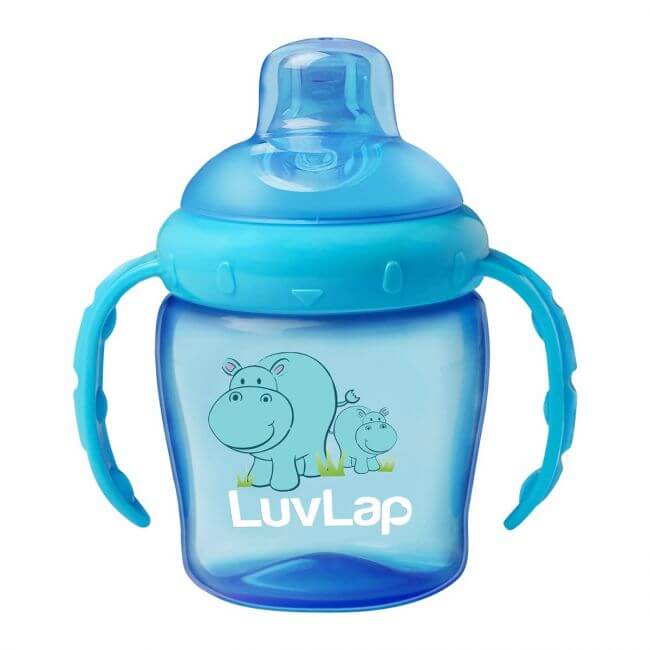 2. Reliable baby carrier
A stroller is the ultimate way to ensure you and your baby travel with ease during a trip. If you are thinking of what essential for baby travel then you need to get the best stroller for 9 month old. This baby travel essential can help you get from one place to another while keeping your hands relatively empty. Still wondering how to choose the best stroller? Luvlap's Cruze Stroller Pram is highly compact. It can easily be folded and kept in the cabin compartment to make it the best stroller for 9 month old babies. Its targeted features like multi-position seat recline, rear wheels with brakes and 5 Point safety harness all come together to make it the best travel stroller for 9 month old.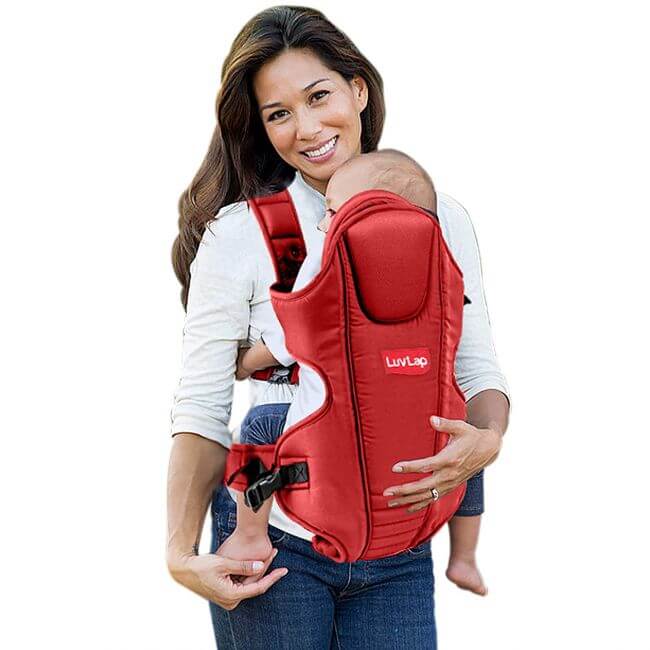 3. Safe car seats
If you plan on taking your baby for a long ride in the hills or along the coast, then a comfortable car seat or a baby carry cot is must-have baby travel essential. Luvlap's range of best car seats for baby makes it the best answer for what essential for baby travel. Its car seats for infants ensure your baby is well-supported throughout the trip. Its 3 position height-adjustable headrest & harness system ensures your baby travels safely without you worrying much about their safety. They also serve as a carrycot for babies in India. If you are planning to be adventurous then they can also serve as best hiking carriers for babies.
4. Baby wipes
Tissues are an indispensable travel essential. When travelling with a baby, they answer your what essentials for baby travel. For this reason, baby wipes make for a great baby travel essential. You can choose from Luvlap's range of baby wipes depending on your needs. The LuvLap Extra Thick Baby Wipes with Aloe Vera comes in a pack of 3 and is enriched with aloe vera, vitamin E and chamomile extract. It is also hypoallergenic making it perfect for travel.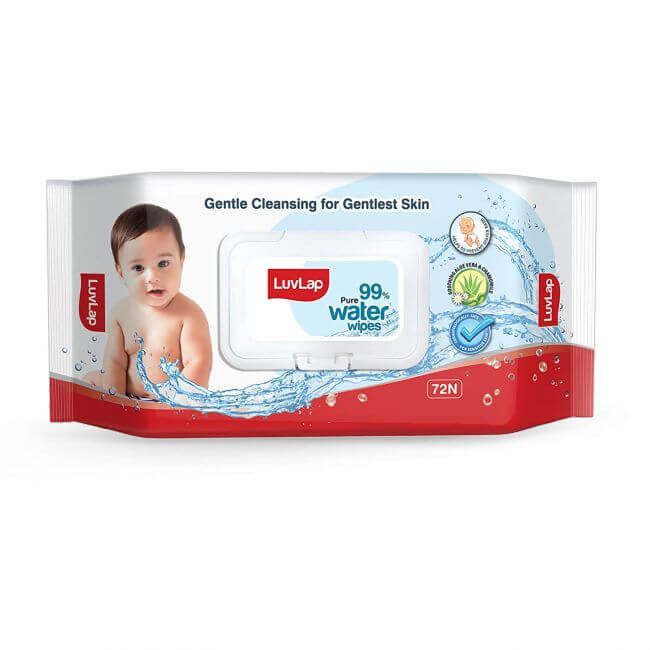 5. Functional baby swaddles
A baby swaddle is a baby travel essential that can work wonders when you are trying to put your baby to sleep during travels. For the answer to what essentials for baby travel, do know that the close wrapping of the cloth ensures they get a good night's rest. LuvLap's Muslin Baby Swaddle's light & open weave allows natural regulation of baby's body temperature, keeping the baby cool in summer and warm in winter. It is made of durable fabric, which is machine washable.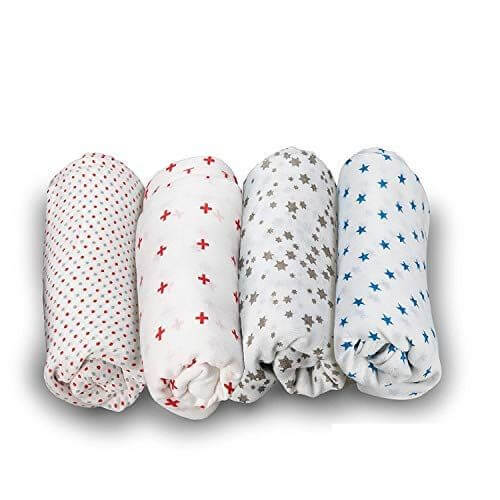 6. Diaper bag
As an adult you may consider packing the right clothes the most important task of your packing but for a baby, there are many more smaller details to consider. The best bag to ensure all of these items are handy is a durable diaper bag. LuvLap's Lily Diaper Bag is the best back carriers for babies that has two way carry, is lightweight and sturdy. It can also be used as a backpack or tote bag for easy carrying. Its water-resistant material means it can withstand light rain. It also has 2 insulated bottle compartments for maintaining adequate temperature for baby food/milk.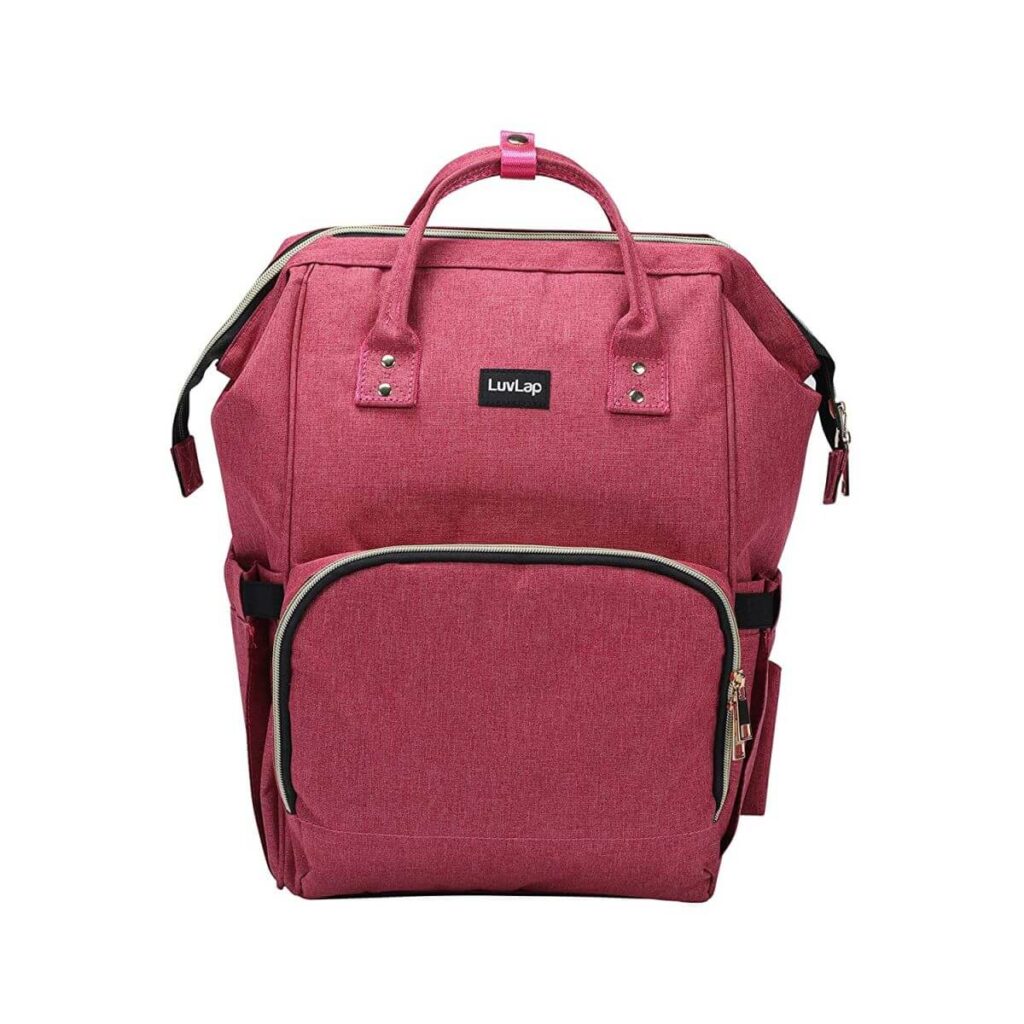 7. Travel bed
When travelling, how well your baby sleeps, determines how well they will get to enjoy the next day. A travel bed, for this reason, is a baby travel essential. You cannot always be certain that the hotel you will be staying at will provide hygienic and clean beds for your baby. Having your own travel bed can ease a lot of troubles while ensuring your baby gets a sound sleep.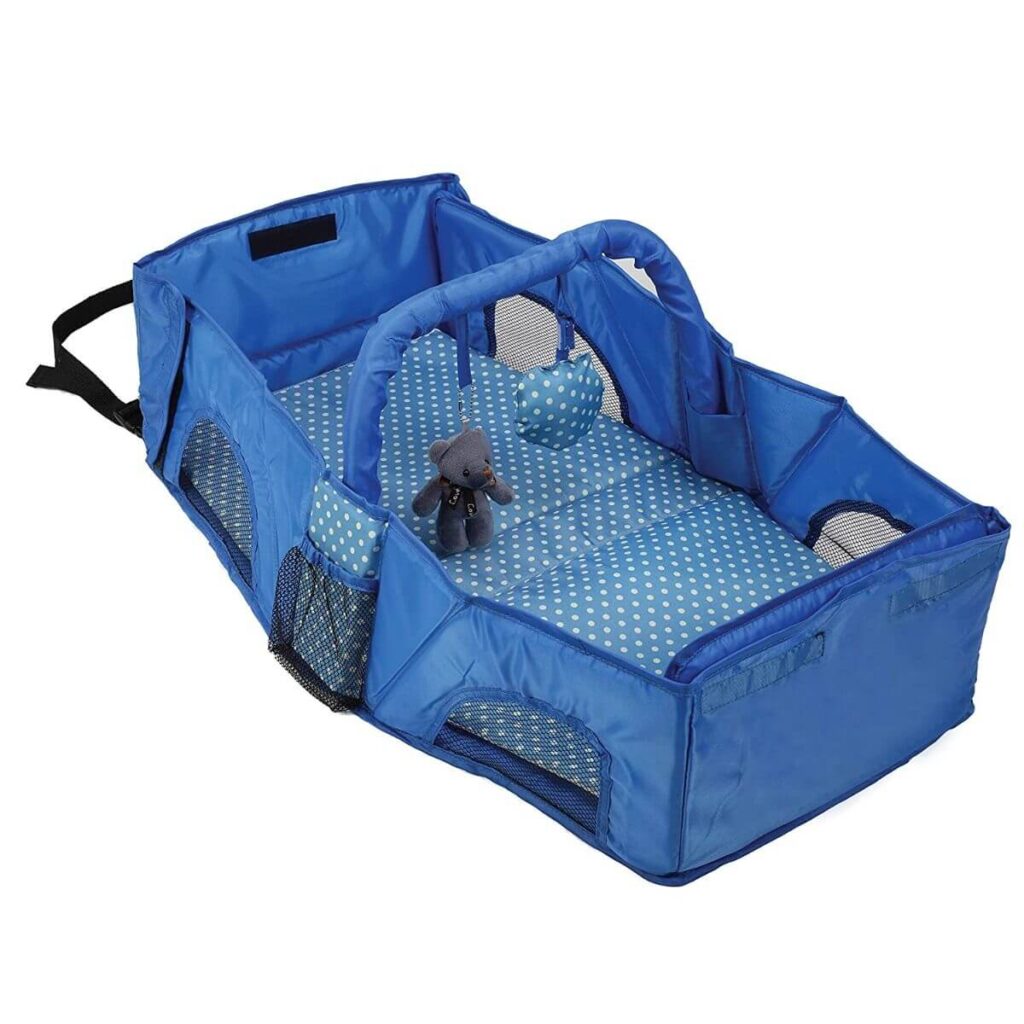 So explore Luvlap's range of baby travel essentials to know what essentials for baby travel you will need. Grab them all and hit the road with your little one.