Children love to be outdoors. It holds a limitless, exciting world for them that can never be captured inside the four walls of a room or a house. It is for this very reason that the outside world holds immense intrigue for them. This excitement holds true across ages, from a 10-month-old toddler to a 4-year-old child. In addition, it sustains enthusiasm. As parents, it is our responsibility that their innocent excitement never gets numbed by our busy schedules or reluctance to step out. Having the right tool to ensure their walks outside never get reduced means opting for reliable and dependable strollers for babies.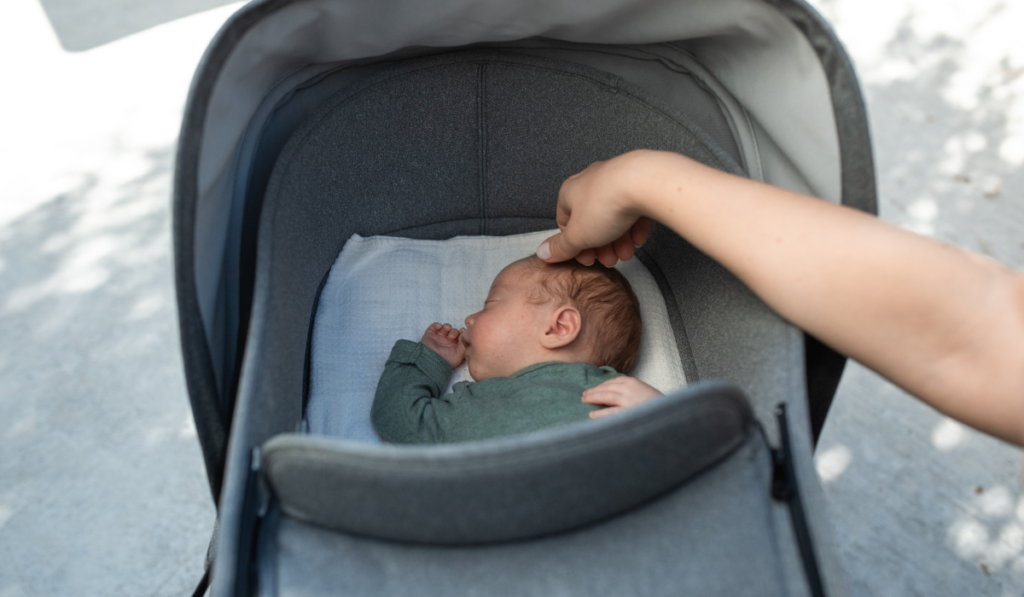 Strollers for babies:
A baby stroller goes much beyond making sure your baby gets his or her time outdoors. Good functional strollers for babies will let you incorporate your baby's presence into your chore runs. Worried you may have no arms left to carry our baby when you pick out your grocery? Strollers for babies can easily and also safely hold them as you carry out your tasks. Baby strollers effectively make sure your arms are free to do your tasks all the while letting your baby be safely walked around. So let them have their much-needed time outdoors without you compromising on your task list. Here's a look at 5 features you need to check before deciding on a stroller for your baby.
1. Safety
One of the primary features to look for in any baby stroller is its safety features. Luvlap offers a range of sturdy, reliable strollers for babies that come with a 5 point safety harness that keeps the baby safe and comfortable. It also has an additional safety belt that ensures your baby relaxes in both sitting and sleeping positions.
2. Comfort
A good stroller for babies comes with both safety and comfort features. It lets them move around inside the stroller with ease and comfort making their strolls fun and exciting. Luvlap has a special 3-position seat recline feature that allows its baby strollers to adequately support the baby's back. It also allows the baby to rotate and face their parents as they walk their child around.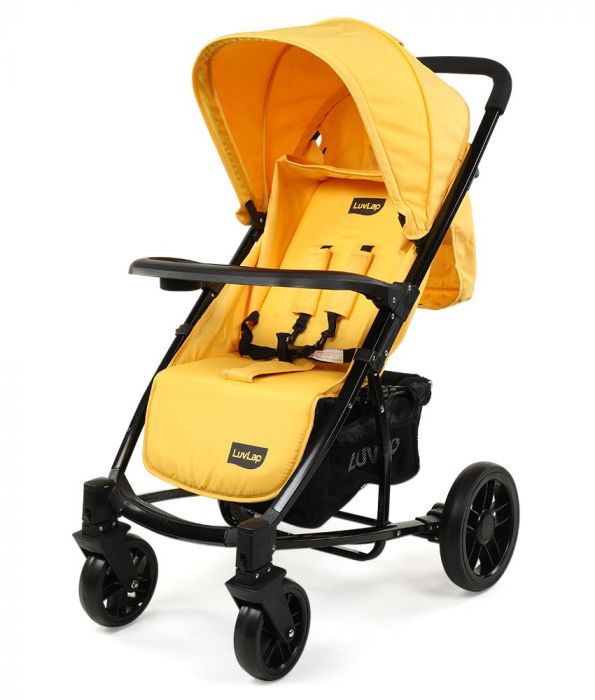 3. Ease of use
Strollers for babies should not just be functional but they also need to have a high degree of ease of use to make them effortless tools for your baby. Luvlap's strollers for babies come with a reversible handlebar, front swivel wheels with lock, and rear-wheel brakes that make them entirely easy to use when on road or in a shopping mall. They also let you easily maneuver any obstacle that you may come across on your walks. 
4. Utility
Smartly designed baby strollers come with utility features that make them all the more suitable for baby handling. Luvlap's strollers for babies come with a storage basket and a back pocket for you to store their bags, toys, extra food, and other baby stuff, letting you walk more freely. They also have a looking window for you to keep a watch on your baby while Strolling.
5. Adjustable
Being able to customize the features of your baby stroller means you can adjust it as per your baby's size and weight. Luvlap's strollers for babies come with an adjustable canopy to keep your baby safe from the sun and rain. It also has an adjustable leg rest with foot support for your baby to stroll in comfort.
Luvlap is a pioneer of all things concerning a baby. Its baby strollers are engineered for efficiency and comfort. Its wide range of strollers for babies makes sure you get to take your right pick. Depending on the age and weight of the baby, you can easily choose one that best suits your needs.
A stroller for your baby is equivalent to you buying a car to get around. Ensuring you buy the right one with the best features to offer can let your drive your stroller for longer years without damage and wear. Most importantly, a well-designed stroller for babies ensures your walks become memorable by avoiding hiccups like stuck wheels, stiff handlebars and even poor support for your baby. Instead, opt for a reliable baby stroller to make your strolls a breeze and your baby happy. Visit their website to know more about their extensive range of strollers for babies.