Babies come with a whole new world and this stands true both philosophically and literally. As new parents, you will be introduced to a whole new league of essential products that you never knew existed. But they are there and they do everything to make life easier for parents. As adults, you may not have heard of the best food processor in India or other I Bot baby products but as parents, you may have heard of the buzzword. Starting from a bottle sterilizer to an electric bottle warmer to a food processor, these products go a long way to ensure your baby's food is safe and well-protected from any virus or bacteria.
While there is an entire deluge of products for young parents to choose from, purchasing them from a trusted brand with proven loyalty can go a long way in ensuring quality.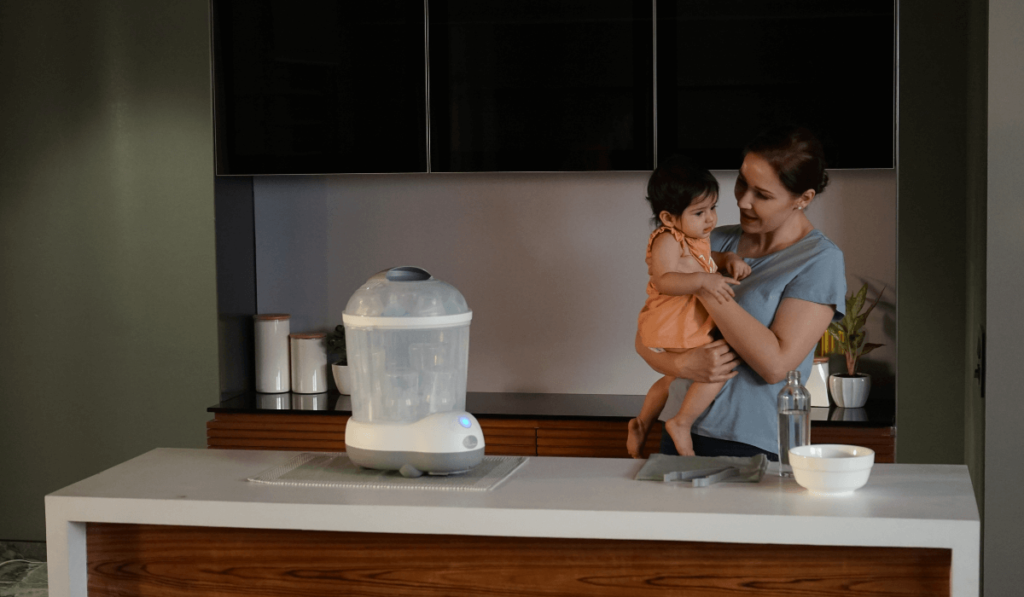 Choose the right I bot baby products for your baby:
1. Bottle sterilizer
When you are feeding your baby round-the-clock, you are bound to have little or no time to be cleaning the bottles. This R for Rabbit I bot baby product, the feeding bottle sterilizer, in this case, can be a blessing. It can fit 6 bottles along with its accessories at once and sterilizes them in just 8 minutes. All you have to do is turn on the feeding bottle sterilizer and carry on with your other chores while it keeps everything sterilized for up to 3 hours. Its LED display can show how much time is left to sterilize. Its finger touch sensor helps you to operate it smoothly. This smart bottle sterilizer will notify you with 3 beeps once the process completes.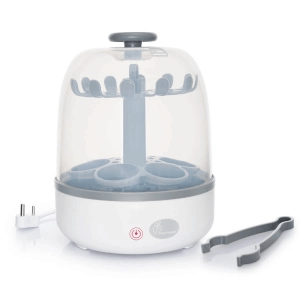 2. Dryer
With a baby, it is not just important to feed them in a sterilized bottle but also to make sure that the bottle is adequately dried too. The presence of food particles in the bottle can lead to bacteria build up. It can adversely affect the health of the baby. Having a feeding bottle sterilizer with a dryer can do the trick while needing very little of your attention. The I Bot sterilizer for bottles will kill 99.9% of harmful bacteria during its sterilizing cycle. It then smoothly makes the baby bottles dry.
Elegant in looks and easy to operate, the R for Rabbit Sterilizer with Dryer comes with a touch panel which is a must-have for the parents. Simply pour water on the stainless steel plate and switch it on with the touch of your finger. It will start sterilizing the bottles while you can have a fun time with your little one until the bottles get all dried up.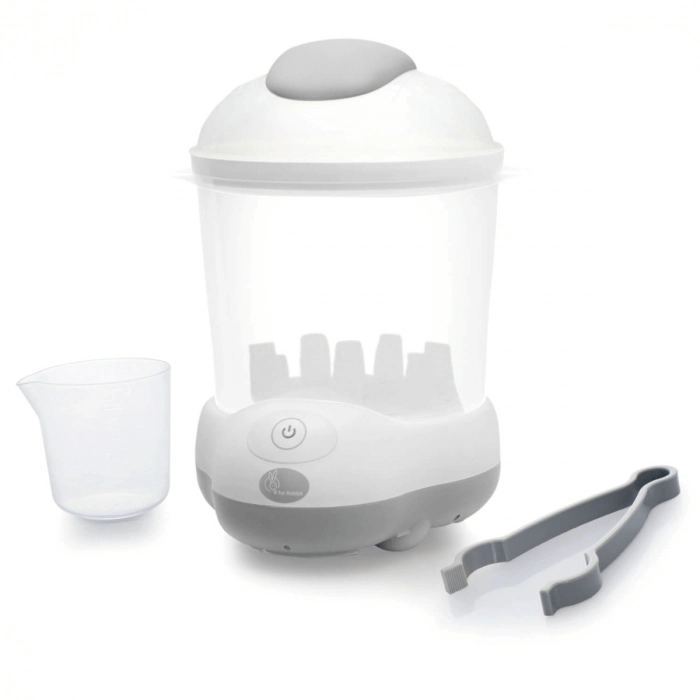 3. Bottle warmer
As parents, you will constantly strive to provide warm food to your baby all the time. While you may imagine a microwave oven to be the best way to do that, there is a better method to heat your baby food, using an electric bottle warmer. Heat their food in just 6-8minutes and watch your baby enjoy their meals. PTC Ceramic heater plate temperature ranges from 40-70 Degree Celsius so you can heat food & milk depending on your needs. I Bot Bottle Warmer comes with a heat-retaining function as well to keep your baby's food warm for a certain amount of time. In case your baby wants juice, you can switch the electric bottle warmer to the juicer and give them freshly squeezed juice. This is one of the many applications of bottle warmer.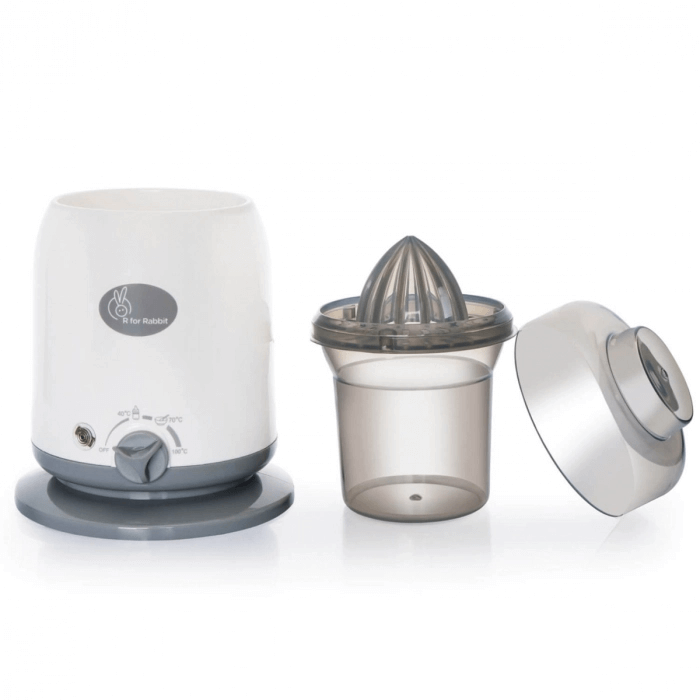 4. Food processor
Having the best food processor in India at your home will help churn out safe and healthy food options for your baby. With the R for Rabbit food processor, you can steam fruit and vegetables that your baby likes. You can also blend them as per the required consistency. The I Bot baby product will also keep your food warm for a certain amount of time post it is ready. In case your baby is hungry later, you can warm the food in it as well and feed them. Its easy knob control and safety lock function enable you to use the I Bot Food Processor without any hassle. The suction cups at the base ensure that it doesn't move while being used.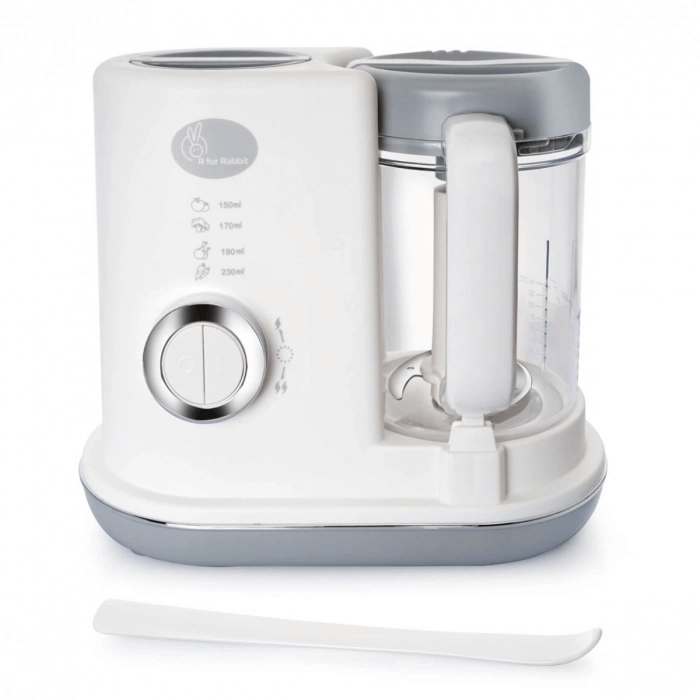 So select the right products for your baby and enjoy blissful parenthood with R for Rabbit's I Bot baby products like bottle warmers, bottle dryers, food processors and others.