The first steps that your baby takes are one of the best moments of your life – perhaps ones you will remember and cherish forever. A baby walker is perhaps the best substitute for a parent's hands to support a baby's growth and development and help them take their first steps towards the journey of life. Baby walkers help support a baby during the early days of learning to stand and walk. Walkers are most handy when it may not always be possible for parents to support them with the practice to walk. Baby walkers are a safe way to help kids make their first marks by themselves. That said, it is imperative to make sure you are paying the best price for baby walker.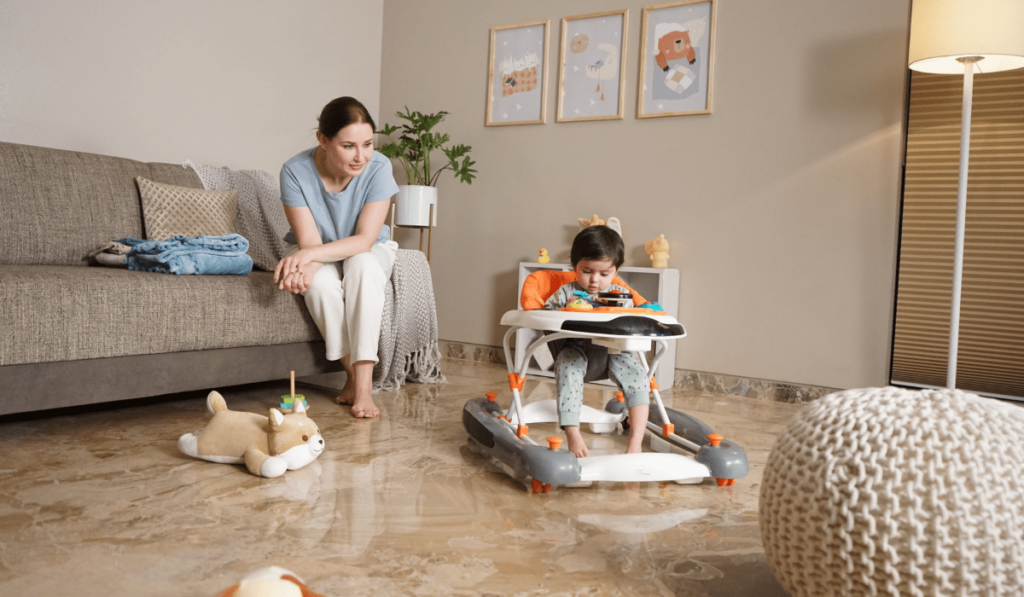 Pay the best price for baby walker:
Because of the popularity of baby walkers, finding the most suitable walker that encourages your baby and also keeps them safe is not a simple task. If not chosen well, a bad baby walker with price that is on the higher side could do more harm than good to the little one, needless to say, that you would be paying the price for baby walker without any returns. A good baby walker should not just help your baby walk, but also be able to improve their cognitive and motor skills and should be at an affordable price. These are some important factors that justify the price for baby walker.
Several walkers and kids' high chairs online must be carefully scrutinized for features to ensure they help keep your baby safe and comfortable while helping them grow. To choose the best baby walker and make sure you are paying the best price for baby walker, you will need to pay attention to the following points.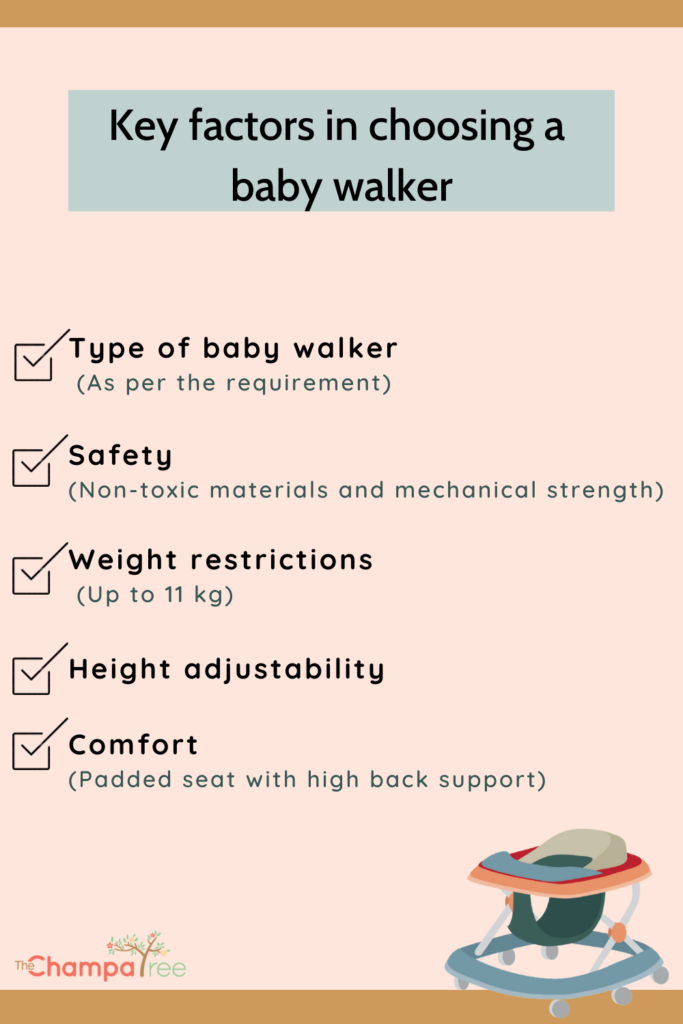 1. Type of baby walker – Important factor in deciding baby walker price
A classic baby walker has a wide base with supports joining it to an area of movement with a seat. These supports may sometimes be foldable for ease of storage and the seat may be removable for easy cleaning.
A sit-to-stand baby walker serves the purpose to encourage babies to stand and walk. Most walkers have a play panel with music, sounds, rhymes or songs to encourage a baby's cognitive skills.
2. Safety – Baby and infant walker safety is of utmost importance!
Regardless of the type of walker you want to buy, it should be safe, stable, and made from non-toxic materials. The design and mechanical strength must be measured and certified to be safe for your baby. Ensure that there are no sharp edges or areas on the walker that could trap the tiny fingers of your baby. Also, try to choose a baby walker equipped with an automatic braking or gripping mechanism to prevent the walker from riding over a step. You should not compromise the safety of your baby for an inferior and substandard walker.
The R for Rabbit walkers are ergonomically designed keeping in mind all these baby and infant walker safety concerns so your precious baby is protected at all times.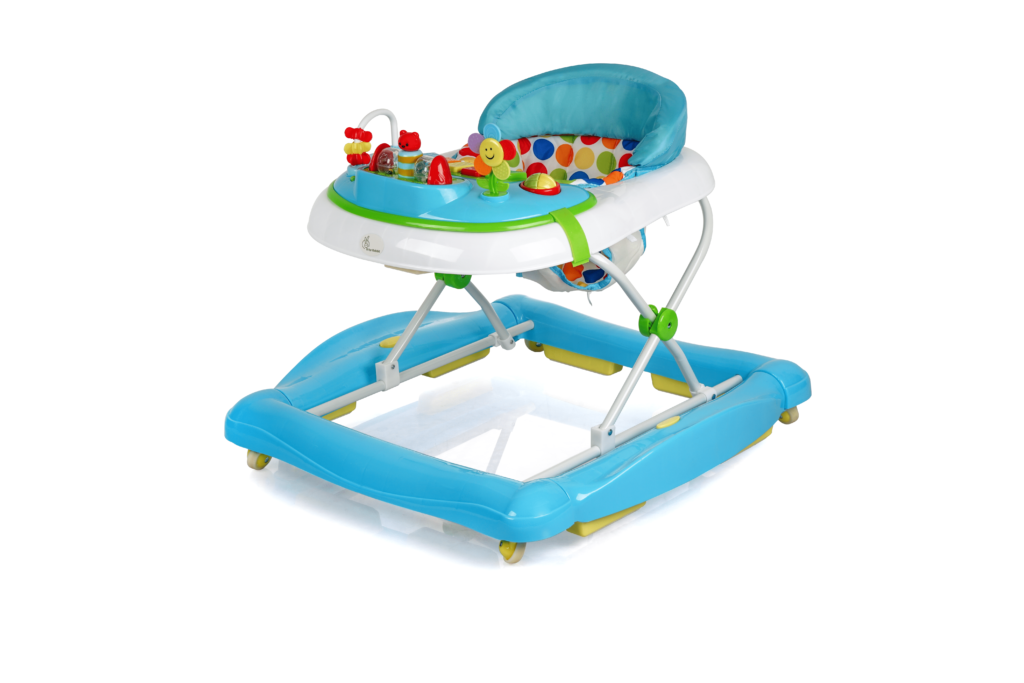 3. Weight restrictions
Mostly, baby walkers have a weight limit of only 25 pounds. It usually happens that babies weigh 20 pounds when 7 months old. Baby walkers are considered suitable from around 6 months. But weight restrictions for parents of heavier babies can be an issue. In this case, it is better to carefully consider weight restrictions so that seats do not collapse.
4. Adjustability
All babies are different. A good baby walker must have height adjustability. If the leg holes can be adjusted to set how far they are to make it comfortable for the baby, it is an added plus. There are some walkers that allow for more than one baby to share a single adjustable baby walker. A good baby walker should allow your baby's feet to touch the floor when they are in it.
5. Comfort
If you want your baby to be as comfortable as possible with their baby walker, choose one with an amply padded seat cushion with high back support. But do ensure it is easy to remove the padding for washing. Just like the seat itself, the back support should be aptly padded and washable.
6. Pricing – Are you paying the right price of walker?
Another key factor in choosing a walker is if you have figured the baby walker price that you're willing to spend. A walker that is safe and convenient for you and your baby and also fits in your budget is a definite yes. R for Rabbit baby walkers combine versatility, features, convenience and safety with affordable price of walker to give you and your baby the best options.
In this era where the market is full of different choices, it is difficult for us to choose the right one. R for Rabbit gives value for money when it comes to baby walkers. Choose from a wide variety of walkers according to your specific needs and preferences. Once you have chosen a walker, also prep your home accordingly to allow your baby to have enough space to move around in their walker.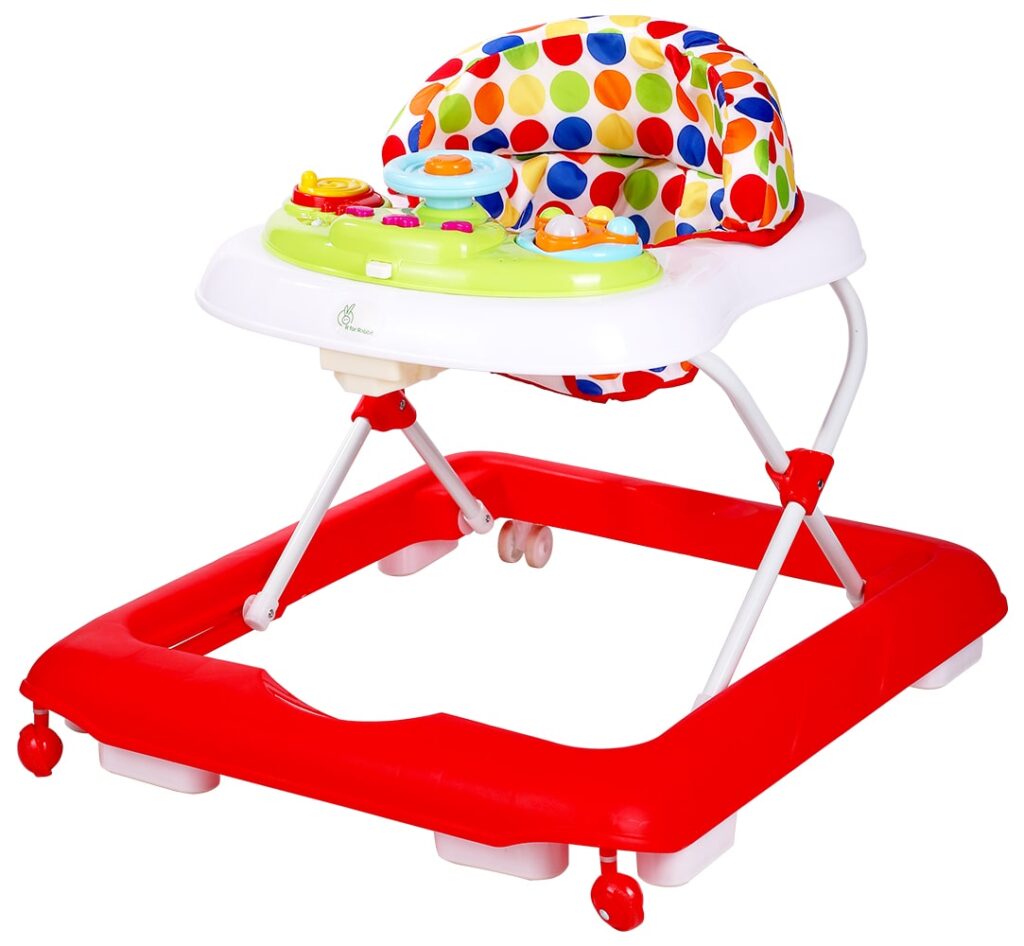 The surface where you want them to move around in their walker must be a flat or level surface. This place should not have a combination of carpet and wood flooring. The speed with which your baby will roll around will reduce if the walker is used on a rug. Get practice with the walker. Try and collapse it to ensure its folding mechanism is foolproof. With simple precautions, you can make it the safest baby gear and ensure that the baby walker with price that you pay is worth it.