As a mother, protecting your baby is hardwired into your brains. This often leads to you eliminating potential threats to your baby. From invisible germs to sharp objects, you keep them all away for his or her safety. Keeping your baby safe also involves finding the right tools to keep them safe and happy. Yet, one of the most ignored or forgotten steps to keeping your child safe is sterilizing baby bottles.
Believe it or not, for some mothers, the tediousness of maternal duties often leaves them with little time for sterilizing baby bottles. Between multiple nappy changes, food tantrums and sleep deprivation, mothers noone can blame mothers for this skip. The moment we introduce a baby feeding bottle to a breastfed child, another chore becomes a part of this. However, the best way to clean baby bottles is through sterilization. A high-grade sterilizer, like the Luvlap range of sterilizers, can help you do this in no time. Switch it on, stack your feeding bottles and parts and let it work its magic in keeping your baby safe.
Why sterilizing baby bottles is necessary?
Sterilization is a crucial step towards reducing bacterial and germ infections in your baby's system and his/her environment. Our little ones have under-developed immunity systems. An adult or child's immunity system can easily tackle common bacterial growth. This can adversely affect a newborn's system leading to health complications. On top of that, milk is an extremely potent medium for bacterial growth. When it comes in contact with air, dirt, skin or other surfaces, it can fast develop infections and bacterial growth. Cleaning and sterilizing drastically reduces the chances of infections. Effectively sterilizing baby bottles can help protect your baby from diarrhea, vomiting and many more diseases. This necessary step is advised by doctors to be continued till the baby reaches 12 months.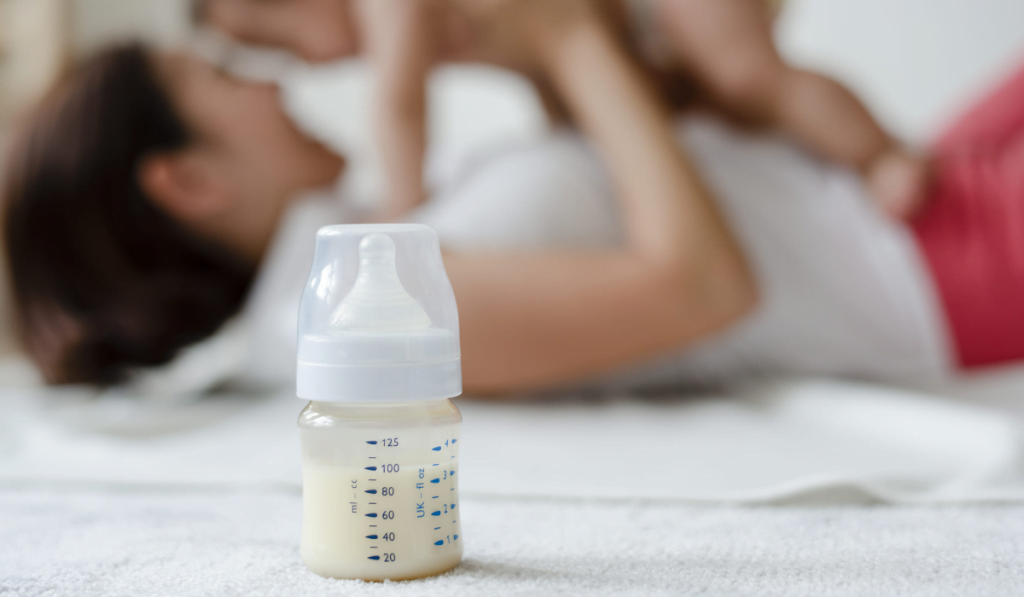 There are several steps to sterilizing baby bottles. The first step, however, remains cleaning the bottle before sterilizing. Experts suggest that the best way to clean baby bottles is to dunk them in soap water or rinse it immediately after feeding. This is the first step to remove remnant milk or liquid bits from the parts of the bottle. When you do this, ensure that all the parts of the bottle including the feeder and cap are appropriately cleaned.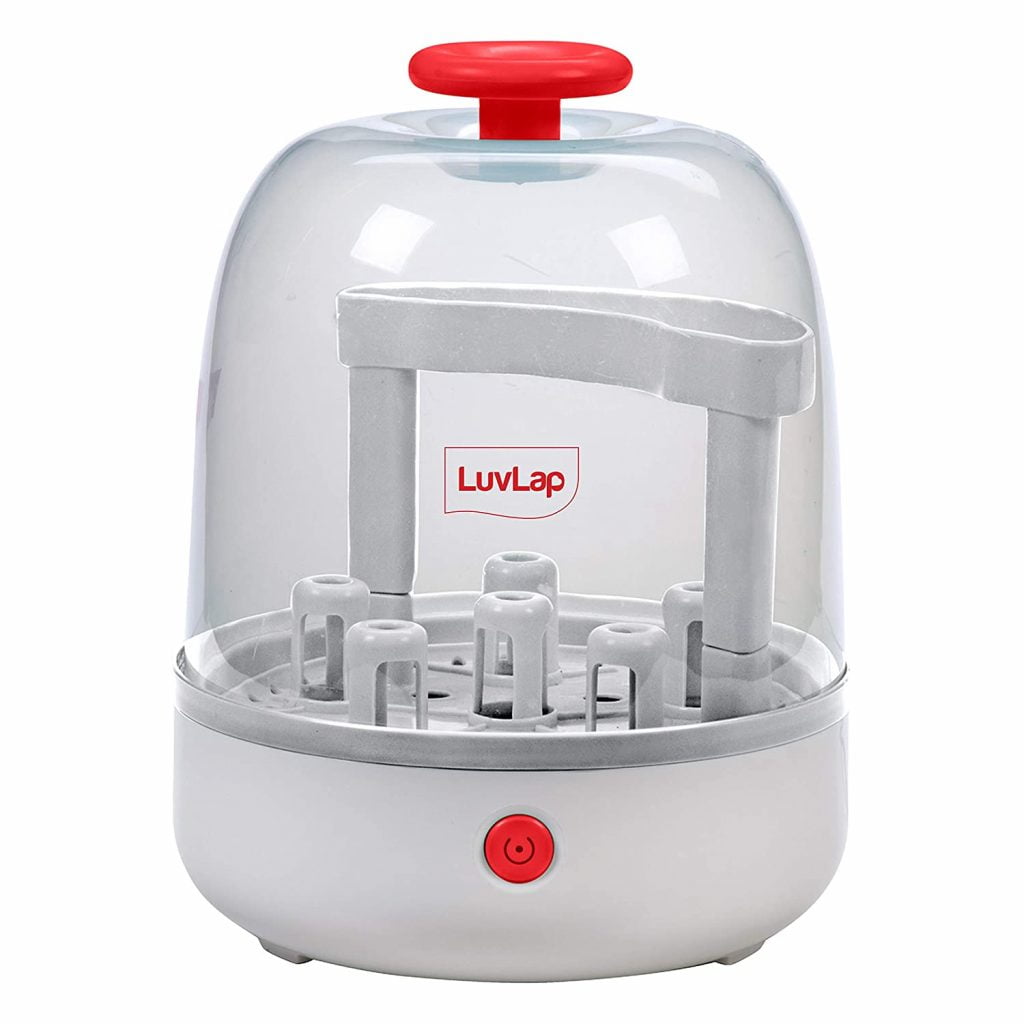 Best way to clean baby bottles:
When it comes to cleaning your baby's bottles, you might assume that your regular liquid dish wash may do the task, but that may not always be the case. Baby bottles, owing to their sensitive usage are often made from special materials that are baby-safe. The use of harsh chemicals found in regular dishwashing liquids can hamper this intricate composition. The alternative to this lies in using cleaners that are gentle and effective at the same time. The LuvLap Liquid Cleanser is one such baby-friendly cleaner that can be one of the best ways to clean baby bottles. This non-toxic, food-grade cleaner removes pesticide residues on fruits, vegetables and feeding bottles & accessories. It has no artificial colours and is also biodegradable. Available in 1.5L and 500 ml bottles, the LuvLap Liquid Cleaner is a great addition to your kitchen.
The next step in cleaning your baby bottles is choosing the right method of sterilizing your baby's feeding equipment. This should be a well-calibrated decision depending on the quality of your water, quality of bottles, time investment and others.
Deciding the best way to clean baby bottles
When you use food-grade, baby-safe bottles for your child, you have already conquered half the battle. When you have a quality bottle to start with, they are naturally equipped to prevent bacterial growth. So it is crucial for you to use quality feeding bottles and paraphernalia to ensure healthy feeding. Aside from this, these are the best way to clean baby bottles and sterilize them:
Boiling
The most common method of sterilizing baby bottles for the longest time has been boiling. Considered cheap and effective, boiling can also be quick. However, often just boiling in water is not enough for sterilizing baby bottles. It still leaves a wide window open for bacteria and germs to inhabit nooks and corners. This becomes especially true if you live in an area serviced by hard water. Boiling can lead to sediment deposits at the end of the process. Then there also remains the question of how long to sterilize baby bottles by boiling. Often low-grade baby bottles can react to the heat and lead to leaching which can be highly detrimental to a baby's health.
Steaming
Another method that can act as a milk bottle steriliser is steaming. This is a gadget-dependent method that is considered quick and effective. It can sterilize multiple bottles and parts at one go. This method can also prevent damage to bottles and teats. Luvlap Joy Electric Steam Sterilizer can hold six bottles at a time, is chemical-free and can sterilize bottles in 8 minutes. Its auto shut-off feature means you can tend to other businesses while you sterilize your bottles. They remain sterile for 24hr if the lid is unopened. This electric streamer's compact size also makes it travel-friendly. Luvlap's Elite 4-in-1 Electric Steam Sterilizer is also another wonder product that lets you sterilize baby bottles, warms baby food, boils eggs and also steams the food. It is a great innovation that can also be used during travels.
Chemical sterilization
This method uses added chemicals to act as milk bottle sterilizers. This method requires precision as the strong chemical uses bleaches and can be harmful to the composition of the bottles. Take extra caution whil using this method on a daily basis.
The hygiene of your baby feeding bottle depends on you sterilizing it optimally, regularly and effectively. Sterilizing baby bottles go beyond cleaning your bottles, rather they ensure the safety of your baby. Milk bottle sterilizers are periodically changing and becoming more potent. As a parent, it is your responsibility to find the best way to sterilize your baby bottles. 
by Ashwathy Gopalakrishnan