When you are a new parent, you have the excitement of welcoming a baby at home. Be it a bottle warmer, feeding pillow, or a baby care kit, you want to give the best to your world. The only challenge that comes with parenthood is where to start from. Here, getting a baby care kit is the best way to start your parenthood journey. If you are a new parent looking for a grooming baby kit for a newborn, you can find several options in the market, and it is exciting to know which one you should choose for your little one. A baby care kit is an essential accessory that includes the basics like a toothbrush for babies, a nail cutter for babies, a comb, a nose cleaner, and more.
A grooming kit for babies is a MUST have for new parents. It makes it easier for those who are always travelling and find it difficult to remember items the baby needs.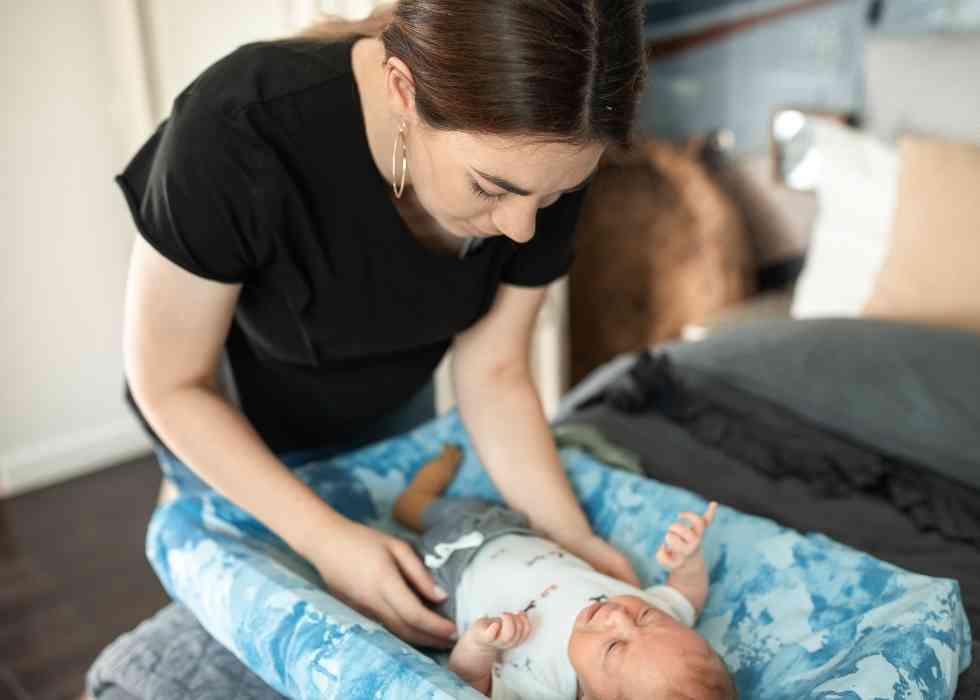 Baby kits for newborn:
Following is a list of the best baby care kits for a newborn made with safety concerns and are easy to use:
1. Stylo All in One Grooming Kit
Stylo All in One Grooming Kit is safe for baby's use and is perfect for kids of 0-3 years. It contains a baby toothbrush that helps for a relieved teething process.
The baby comb in the pack detangles the baby's hair smoothly. Furthermore, it has round head scissors with non-slip handles and curved edges designed to clearly see the baby's nail to prevent injury. What's amazing is you get all these accessories in a pack worth 1139/-.
2. Stylo Hair & Nail Care Set
This cute baby grooming set contains a comb, nail cutter, and hairbrush. This newborn baby kit gives a perfect salon grooming experience anywhere and anytime.
The hairbrush in the set is very soft and also massages the baby's soft scalp. It also contains a Nail Cutter with a 4X magnifier and helps you see the baby's nail closely. Stylo Hair and Nail Care Set is available in pink and blue and can be purchased at 429/-.
3. Stylo Toothcare Set
This tooth care set contains a baby toothbrush for 1 year old who is going through the teething phase. Moreover, the toothbrush is soft on their gums and helps in relieving the teething process.
The Gum stimulator is designed for babies' gum to clean them smoothly without any pain and can be used for babies over 3 months. This whole kit is made of BPA -free material and is safe for baby's usage.
4. Stylo Nail Care Set
Comes with a special price of 429/-, this Stylo Nail Care Set contains a comb, nail cutter for babies, and hairbrush. If you want to give your baby an amazingly perfect grooming experience, then undoubtedly go for the Stylo Nail Care baby grooming set.
5. Farling Comb and Brush Grooming Set
This amazing baby kit for a newborn is designed specifically for newborn hair and tender scalp. This kit is suitable for 3-18 months old babies and can be washed with a mild detergent and warm water.
6. SYGA Baby, Infant and Toddler Blue Grooming Kit with Scissors
This baby grooming set from SYGA is the most standard newborn baby kit made from safe materials. The tools in the kit are packed in a beautiful case in a designer box. It contains nail clippers that are designed with handles to allow for perfect movement around fingers and toes making the nail cutting process pain-free.
7. BabyHug Easy Grip Hair Brush and Comb Set
BabyHug brush comes with nylon bristles and gently removes the tangles in the hair. Furthermore, it has a comb with blunt edges so that it doesn't give pain to the baby's scalp.
The products are compiled with EN71 Safety standards. The company always looks for innovations in newborn baby kits and delivers what parents are looking for. Their product ranges from baby nail cutter kits to baby grooming sets.
Take away thoughts:
Ranging from baby nail cutter kit to baby grooming set, these accessories come in handy and are useful for kids of age 0-3 years.
Next time, when you look for a grooming baby kit for a newborn, visit R for Rabbit to find grooming products that are reliable and durable.