Modern women who become new moms are constantly busy. They are juggling a newborn, jobs, family and so many other balls. Breastfeeding is healthier for mom physically (as much as is for the little one). One of the many benefits of breast feeding for mother that it stimulates the uterus to contract and return to normal size, and there are many other health benefits that have been discussed previously in our several other blogs. Having efficient tools that make life easier, can be a saviour for them and their newborns. It will ensure smarter time management. Breast pump usage in this reference can greatly benefit new moms. It allows a mom to feed their highly nutritional breast milk to their babies even when they are away. This allows greater participation of the other parent or even family members in the baby feeding process by introducing feeding bottles.
Still, wondering when to use a breast feeding pump? Here's a low down on breast pump usage: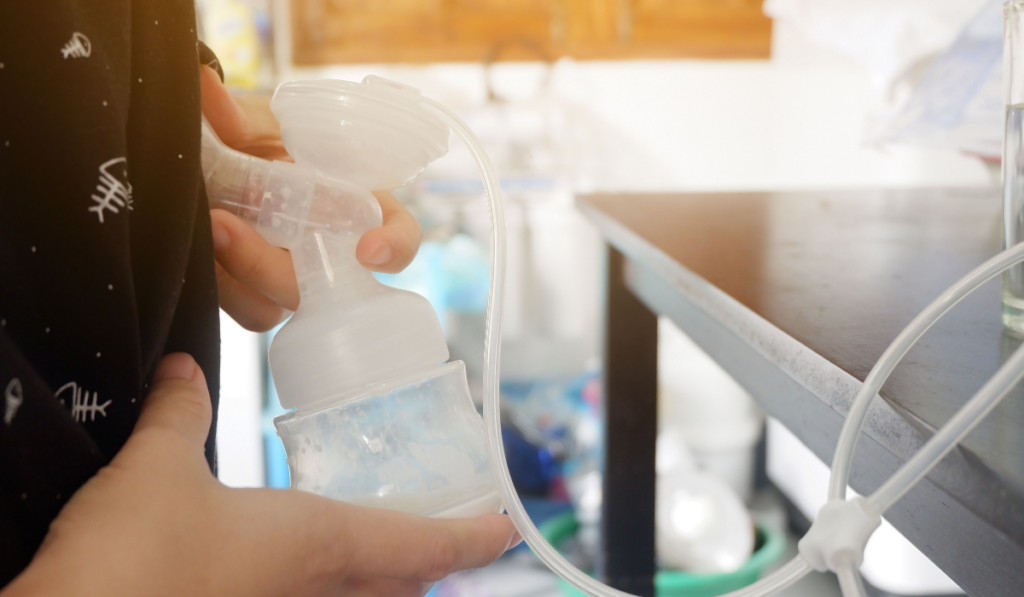 What is a breast pump?
A breast pump is a device with a breast shield, milk collector, and pump. It facilitates removing and collecting milk from a mother's breast which we can store for immediate or later feeding. Breast pump usage also helps in storing the milk and using it as per the needs of the baby.
There exist different types of breast pumps that are manual, battery-operated, or electrical. Depending on when to use a breast pump, you can decide on the type of breast pumping that best suits your needs. A manual breast pump usage involves using its lever to pump the milk. A battery-operated breast feeding pump runs on battery and we can simply attach them to the breasts for pumping or expressing milk. On the other hand, we can plus an electric breast pump into a socket and be used for pumping.
Breast feeding and pumping or just breast pumping?
As a mom, you make the decision to breast pump before your child is born, or you may breastfeed for a while then move on to pumping or breast feeding and pumping as your child gets to the infant stage. There are many reasons you might choose to pump.Breast pump usage has multiple benefits for both mother and newborn. Some of them are as follows:
Being able to feed a baby its mother's milk at any time and place by mothers and other caregivers.
Breast pumps can also help mothers and caregivers control feeding time, making the baby follow a schedule.
Depending on the breast pump usage, mother's can express milk at their ease, at any point of the day.
Breast pumps can also be used to maintain or increase the flow of a woman's breast milk supply.
It can even relieve breasts and unclog plugged milk ducts.
For nipples, breast feeding pumps can pull out or fix inverted nipples so that when nursing a baby naturally, it becomes easier for the baby to suck.
Expressed milk using breast pumps can also serve as a great bonding between baby and father.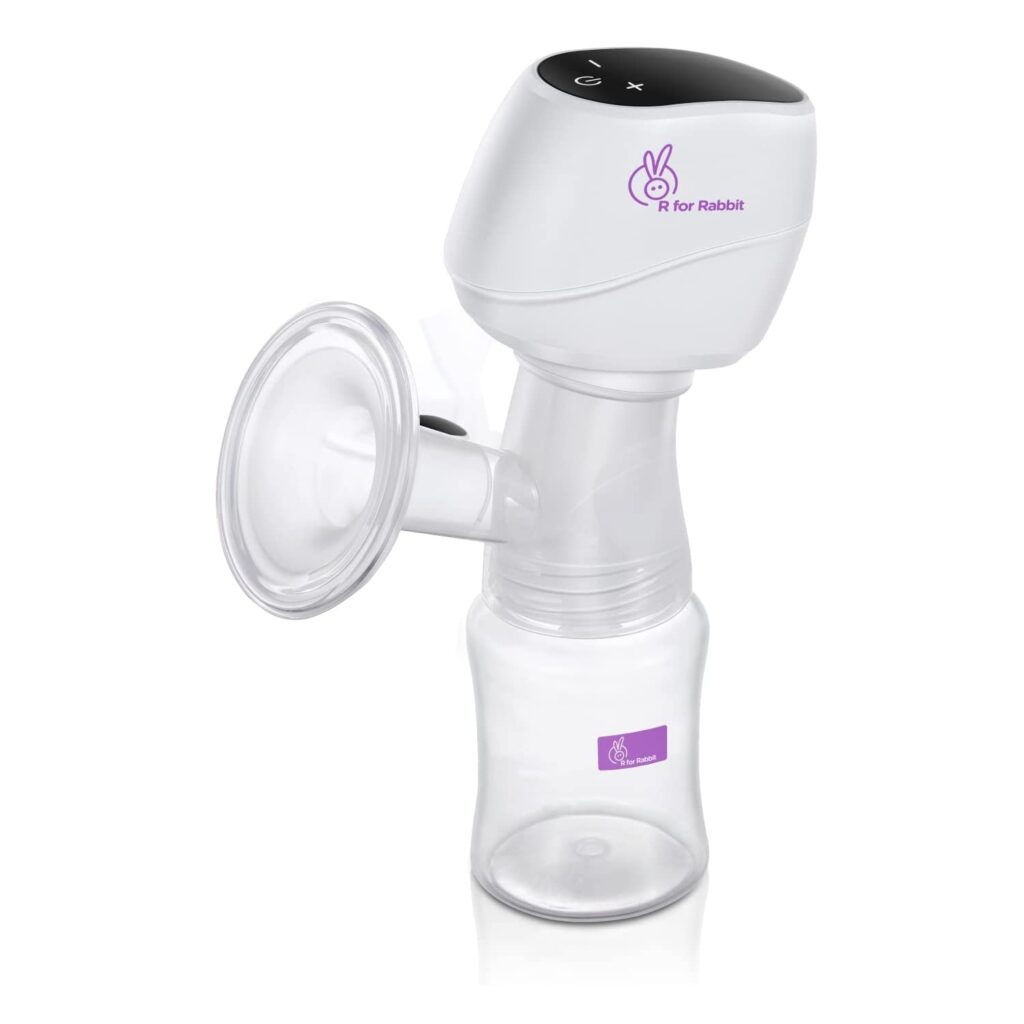 Where to get a breast pump?
Breast pumping can be an extremely helpful for your baby if you are out and about. R for Rabbit, India's First Feed Elite Electric Breast Pump is an extremely handy pump that allows optimum breast pump usage. It is made from PP and Silicone and is BPA-free. It also has a special anti-backflow feature that ensures no backflow of milk happens when expressing milk. There are 10 levels of suction and 3 degrees of frequency to ensure comfortable expression. Most importantly, the breast pump can be used in a straight seated posture. As it runs on a battery (1300 mAh) and has a compact design that allows you to use it anywhere. These features and many more make it one of the best electric breast pumps in India.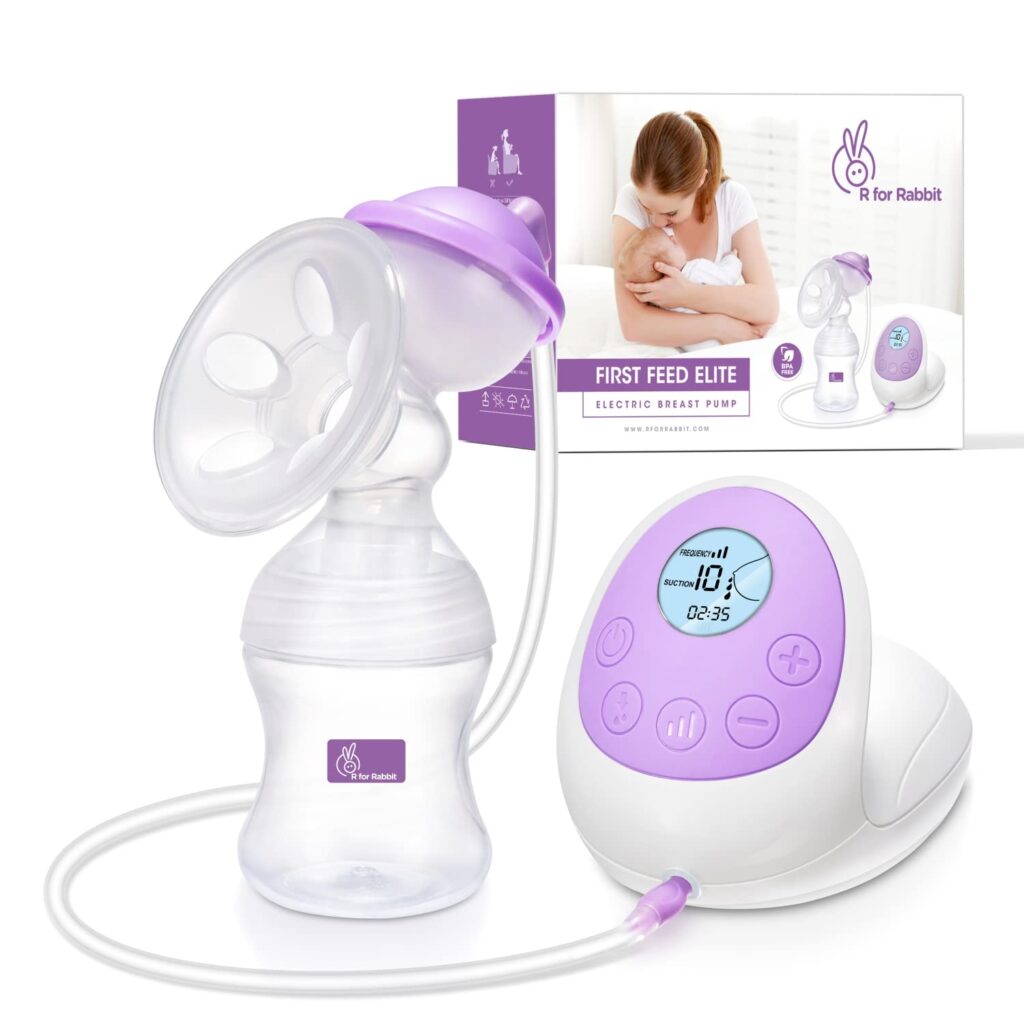 R for Rabbit also offers First Feed Comfort Plus Automatic Electric Breast Pumps that are cordless and have adjustable settings with a tap of fingers on its smooth LED Display for breast pump usage. Its ease of use answers all your questions of is it safe to use an electric breast pump. With its in-built rechargeable battery, you can easily charge it using the USB cable and adapter provided with it.
R for Rabbit's specially crafted range of breast pumps makes breast pump usage a breeze. Choose from its range of best electric breast pumps in India to have express milk in the most comfortable manner ever! Leave all your worries about where to get a breast pump and start your breast pump usage journey with R for Rabbit.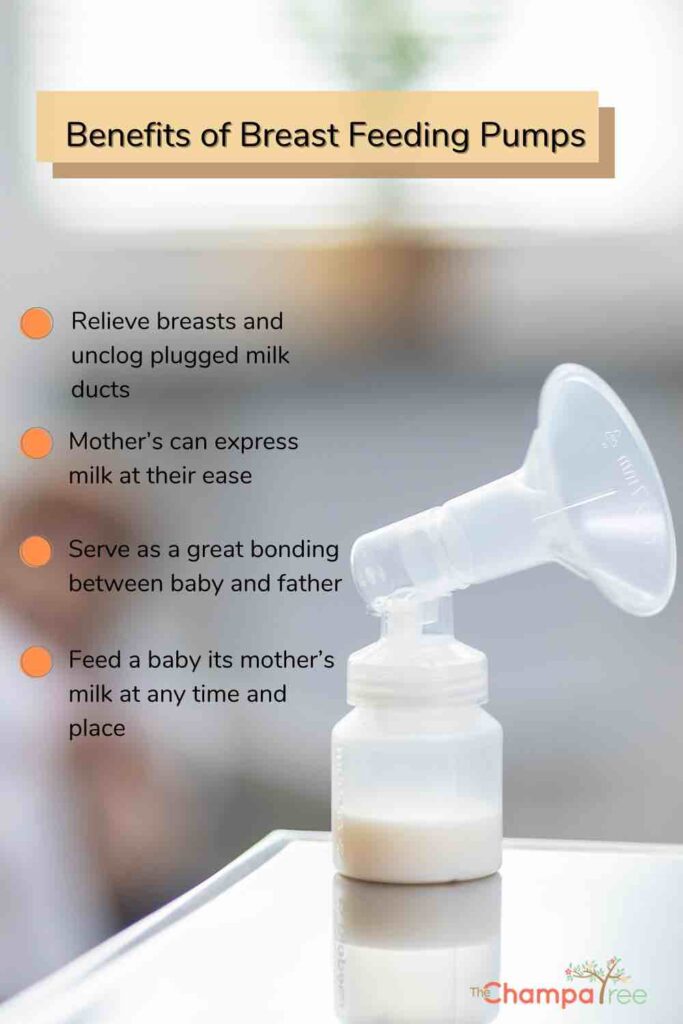 In case if you're looking for the best position for baby while feeding from breast, click here. We've also curated a list of benefits of breast feeding for mom. Looking for tips on storing pumped breast milk? Click here!
In the past, on our breastfeeding series, we received a lot of questions around hand expressing breast milk. We consulted in-house lactation consultants and nursing mums. Here's what they suggested:
Breastmilk can be expressed by hand, or with a manual or electric breast pump, but choosing to use a breast feeding pump is a better decision to make (largely due to hygiene issues)
It is imperative to focus on storing pumped breast milk correctly to prevent the risk of bacterial growth
See your doctor, midwife, lactation consultant, maternal child health nurse or a lactation counsellor if you have any concerns regarding infant feeding