TCT revisits an older post to share an important message of a mother. So, read on to know about this wonderful bond of a mother and baby.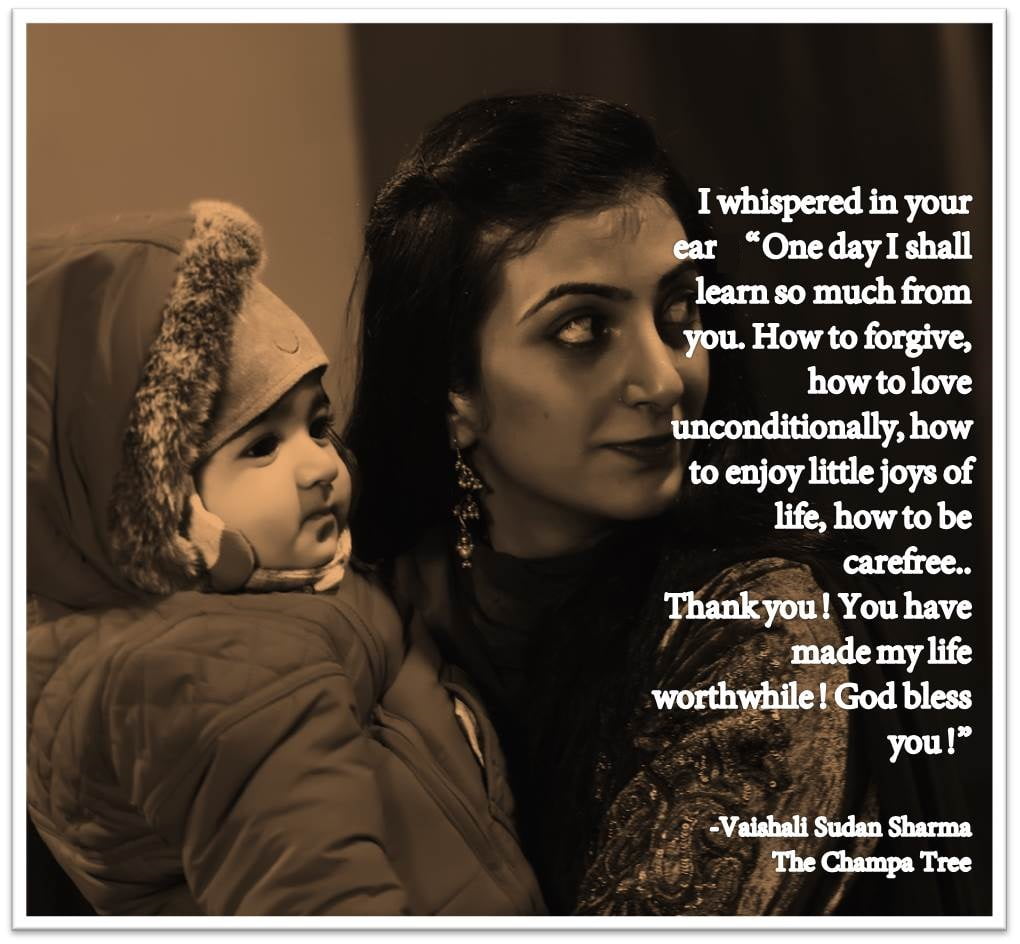 I whispered in your ear: "One day I shall learn so much from you. How to forgive, how to love unconditionally, how to enjoy little joys of life, how to be carefree..Thank you! You have made my life worthwhile! God bless you!" – Vaishali Sudan Sharma
Mother and baby bond:
A child is the greatest teacher we can all have. Because there is no pretension in what they do. They teach us a lot and tell us how to forget and forgive. Also, they don't hold grudges with anyone. In fact, they wouldn't even remember the silly fights. They don't find it important to remember. It is the adults that teach them all these selfishness and ego drives, aren't they?
Once a woman becomes a mother, she changes forever. She would become accommodative and forgiving. Maybe not forever but there would not be a single mother who hasn't learned the virtues from their kids. They teach us how ephemeral our grudges should be.
To my son, I have only this much to tell, that he taught me a lot. I would want to thank him for teaching me to be carefree and making my life worthwhile.