You might be immensely rich. You could afford any jewels to adorn your neck but do you not what the most precious jewels that you can wear around your neck? Read the Thought of the Day' to know more.
The Champa Tree's thought of the day: Precious jewels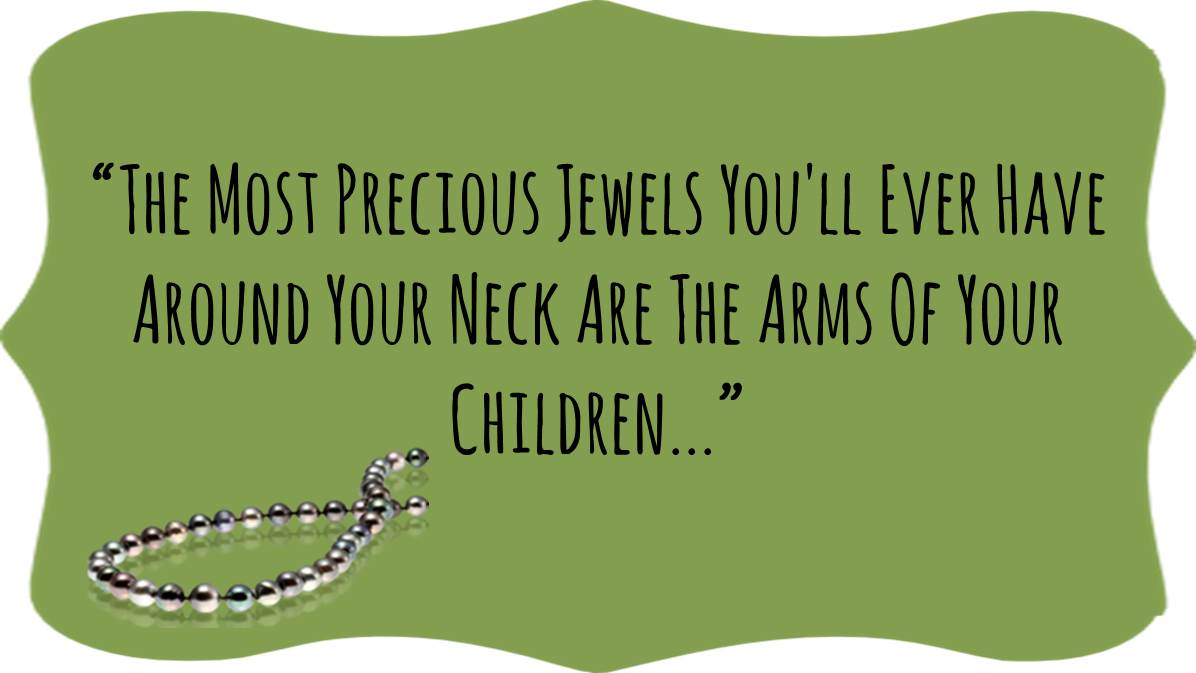 Once your children grow up and move on in their own life, you will miss her. You will miss their kisses and hugs, laughter and screams. The fights and love. Once they are not around, you will realize that the most precious jewels you'll ever have around your neck are the arms of your children. Hold them tight and never let them loose. They are the assets that you will never lose no matter what.
You might be with messy face, unkempt hair, non manicured nails, and unthreaded eyebrows. Nonetheless, as long as you have your kids' arms around your neck you are the most gorgeous and rich human being. It is a treasure, cherish it. Over the years, you will only have these memories to celebrate.
Do you have those jewels around you? If yes, hold them and give a kiss. Cherish them and love them. Comment below your opinions and experiences about this topic.