India, with it's diverse terrain and culture is loved for it's festivals as much. Let's take a look at top 9 Indian festivals that are a huge hit with kids across age-groups!
From the very childhood, we are taught that India is the land of diversity. India is that magical land where festivals are celebrated with great fervor. All over the country, all year round, that is for 12 months and 365 days, people are soaked in the festivities that represent country's rich culture, traditions and heritage. Be it the festival of lights or colors, kids too join in and make merry. In fact, it is also important to tell children about the significance and list of all the Indian festivals. My husband and I make sure to teach our little one about the beauty of India, seasons, history, and the festivals, which are so colorful, bright, gaiety, ceremonious, and magnificent. To be able to understand the relevance of Indian festivals, we make sure to involve the kids of our house in festival-related outdoor and indoor activities.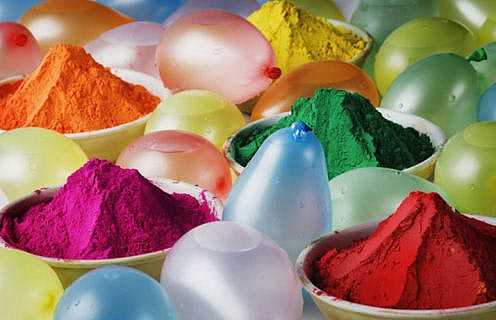 I often dress Brat H as per the theme, for instance it's yellow colored outfit on Baisakhi and red on Christmas. Tri-colored flag is arranged on Republic and Independence Day. It's a gentle patriotic reminder. Water balloon, gujia (Indian sweet) and organic colors are made at home with the help of little ones around Holi. Lord Ganesha and his favorite ladoos (Indian sweet) are the prime attraction on Ganesh Chaturthi, so on and so forth. For us, these are the best family day activities and we so look forward to them all!
The most number of festivals observed in our country are pretty much based on the religion. So, let's have a quick look at the list and make an effort to create more awareness among children about our rich Indian culture.
Here is a list of religious festivals of India that are a big hit with kids:
We cannot actually say which one among these is the most important ones because they are all important. But each and every kid or adult has their favorite festival. In my house, Diwali is on the top of the list. Here is the list of the most special religious festivals:
1. Holi: Generally it is observed in the month of March to celebrate the season color blast, flower blossom, cool breeze, growing plants and everything that in a way says goodbye to winter season and welcomes summers in all it's glory. This festival also signifies the divine love of Lord Krishna and Radha. Kids apply colors (organic preferably) and enjoy throwing colored water balloons at each other and that's why it is a huge hit with them.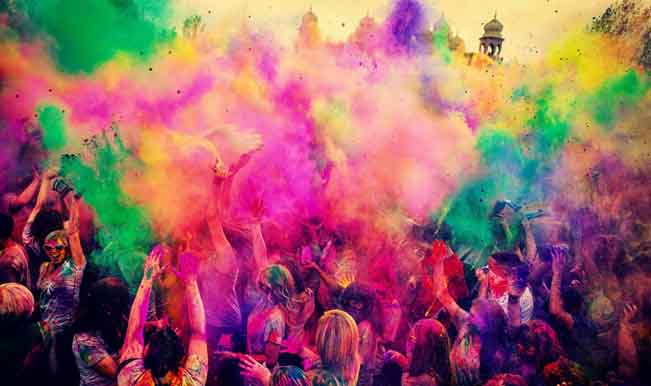 2. Raksha Bandhan/Rakhi: It is a celebration for commemorating the pure bond of love between a brother and a sister. A sister ties a safety thread on a brothers wrist for a longer life and in return a brother vows to protect her lifelong. It's a fun festival and brothers can think of creative DIY gifts or opt for rakhi gifts online for loving sisters.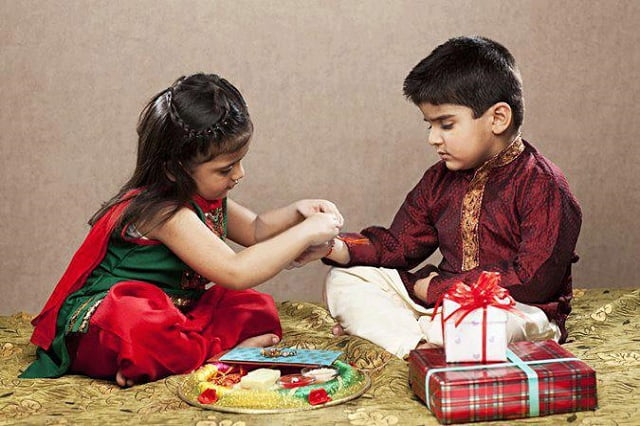 3. Diwali: It is believed that on this day Lord Rama along with Sita and Laxman returned from his 14 years exile after having rescued Sita from the evil hands of Ravan. And natives of Ayodhya lit diyas to welcome them. From that time on- Diwali is called the festival of lights. Kids make colorful rangoli at home and burst crackers to celebrate this festival. Dressing up and gifting unique Diwali-inspired products (such as tealights, sweets, etc.) is a part of the celebration.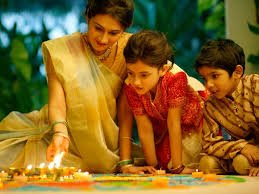 4. Krishna Janmashtami: This day is to commemorate the holy birth of Lord Krishna and history says that Lord Krishna took birth to put an end to the evil. What we love the most about this festival is all the dressing up that goes into it. Little boys mischievous Baal Gopaals and little girls as Radhas..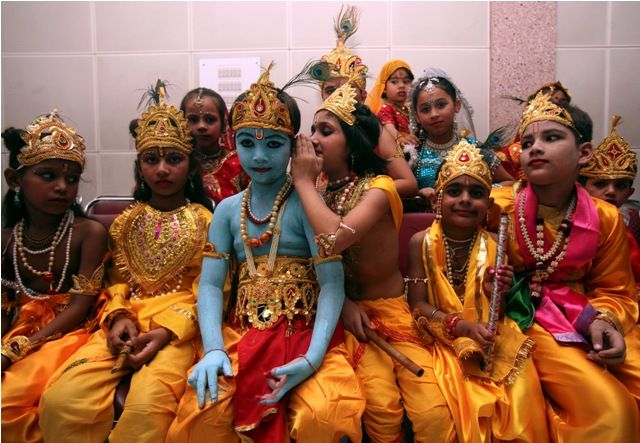 5. Dusshera: This is the 10th day of the Navratri festival and Goddess Durga is worshiped in different forms through the period of Navratri. She fought against the demon named Asura whose brutality was fatal to humankind. Maha Shivratri is the festival to celebrate the marriage of Lord Shiva and Parvati and it also signifies the immense power of Lord Shiva.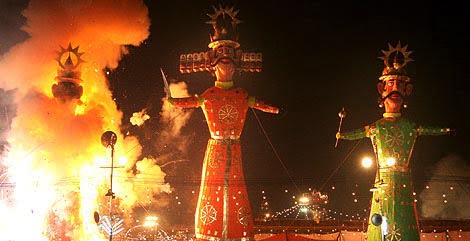 6. Eid: This festival is observed to show gratitude to the owner of the world, i.e., Allah- the almighty. Kids in particular celebrate the end of Ramadan with a sweet snack and then get ready for a day of celebration wearing new clothes and get gifts.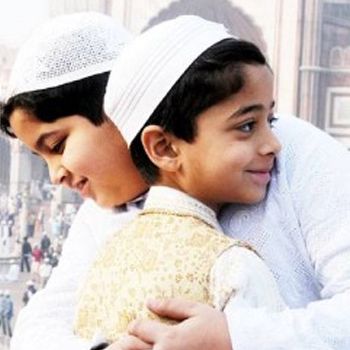 7. Christmas: The birthday of Jesus Christ is extremely popular festival of winters. Christmas carnivals and heaps of fun-frolic surrounds the air in December. Jingle bells and Santa Claus adds to the overall excitement.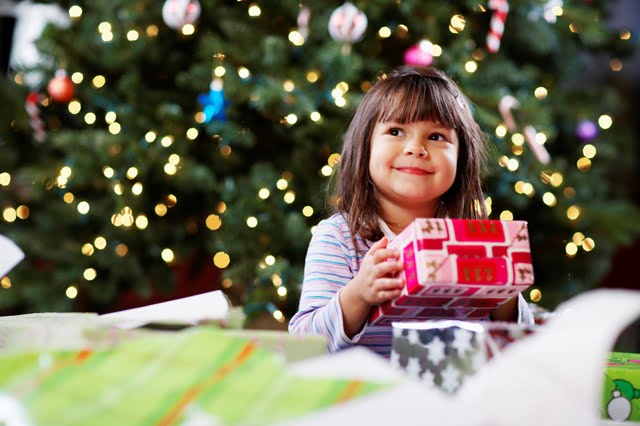 8. Buddha Purnima: This festival marks Gautama Buddha's birth, enlightenment and death. Since, this day is not only a day of celebration but also a day for reflection on the teachings of one of the greatest teachers the world has ever had- Gautama Buddha, therefore, children celebrate this festival with a lot of enthusiasm.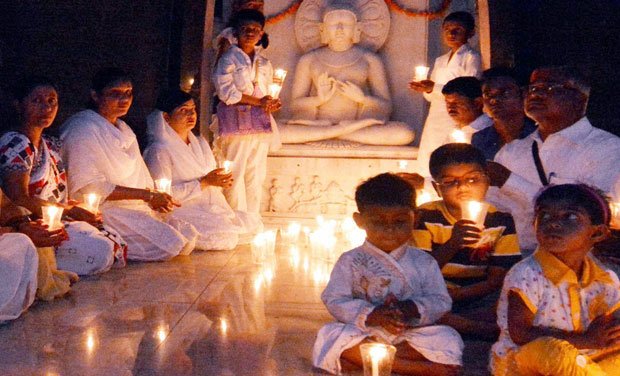 9. Gurupurab: Also known as Guru NanakJayanti, Gurupurab happens to be one of the biggest festivals in Sikh community. The birthday of Guru Nanak Dev (the first guru of Sikhs) is celebrated with great fervor.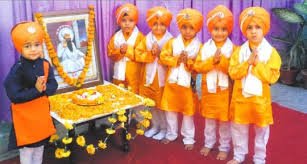 It's truly said that India is a great land of festivals and every great religion finds its home here.
Subscribe to Blog via Email