From a very young age, we are instilled with the belief that India is a nation of remarkable diversity. It's a land where some of the top festivals of India are celebrated with immense enthusiasm. Throughout the country, spanning all 12 months and 365 days, people are immersed in the vibrant festivities that showcase the rich culture, traditions, and heritage of our nation. Whether it's the Festival of Lights or the Festival of Colors, even children enthusiastically participate in the revelry. Indeed, it's crucial to acquaint children with the significance and an extensive list of India's renowned festivals.
My husband and I are dedicated to educating our young one about the splendor of India, its seasons, history, and the top festivals that are known for their vividness, exuberance, ceremony, and grandeur. To foster an understanding of the importance of Indian festivals, we ensure that the youngsters in our household actively engage in both indoor and outdoor activities related to these celebrations.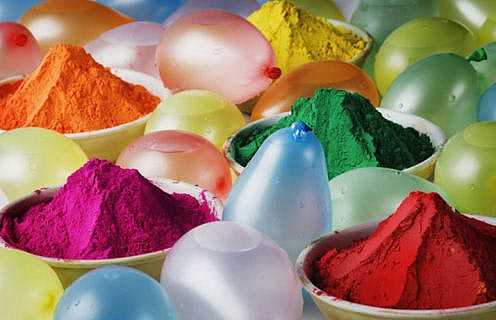 I frequently dress up my elder child, Harshal, in accordance with the themes of various festivals, such as a yellow outfit for Baisakhi and a red one for Christmas. On Republic Day and Independence Day, we arrange a tricolored flag as a gentle patriotic reminder. During Holi, we engage in the delightful process of making water balloons, gujia (an Indian sweet), and organic colors at home, with the assistance of the little ones. On Ganesh Chaturthi, the focal point becomes Lord Ganesha and his favorite ladoos (another Indian sweet), and this tradition continues for various other festivals as well. These activities have become cherished family traditions for us, and we eagerly anticipate each one.
It's noteworthy that the majority of festivals celebrated in our country are deeply rooted in religion. Therefore, let's take a moment to examine this list and make a concerted effort to raise awareness among children about our diverse and culturally rich Indian heritage, including its top festivals.
Compilation of India's popular and top festivals of India that kids absolutely adore:
Determining the most significant among these festivals is quite challenging, as they all hold their unique importance. However, every child and adult tends to have their personal favorite. In our household, Diwali takes the top spot. Here's a compilation of some of the most cherished religious festivals:
Typically, this festival is celebrated in March to rejoice in the explosion of colors, the blooming of flowers, the arrival of refreshing breezes, the growth of plants – all serving as a farewell to the winter season and a warm welcome to the glorious arrival of summer. Moreover, this festival symbolizes the divine love shared between Lord Krishna and Radha. Children engage in the delightful practice of applying colors, preferably organic ones, and revel in the excitement of tossing colorful water balloons at one another. This is precisely why it captivates them so greatly.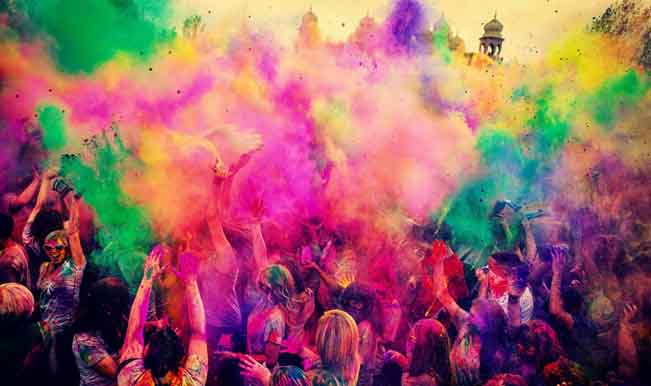 This celebration marks the special and unbreakable bond of love between siblings. A sister lovingly fastens a protective thread around her brother's wrist, symbolizing a wish for a long and prosperous life. In return, the brother solemnly pledges to safeguard and care for his sister throughout her life's journey. This festival is not only enjoyable but also offers an opportunity for brothers to come up with creative DIY gifts or explore online options for selecting thoughtful r to express their affection for their beloved sisters.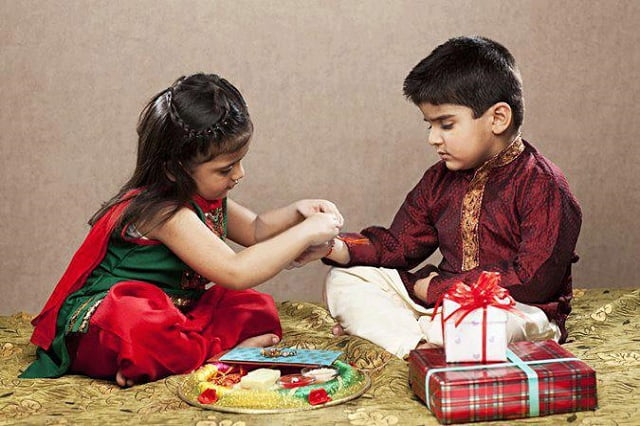 On this day, it is widely believed that Lord Rama, along with Sita and Laxman, returned from his 14-year exile after successfully rescuing Sita from the clutches of the evil Ravan. The residents of Ayodhya illuminated their surroundings with diyas to joyously welcome their beloved hero. Ever since that momentous occasion, Diwali has been recognized as the Festival of Lights. Children engage in creating vibrant rangoli designs at home and delight in bursting crackers to commemorate this festival. Dressing up in festive attire and exchanging unique Diwali-themed items like tealights, sweets, and more, is an integral part of the celebration.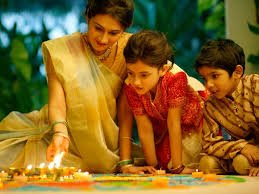 4. Krishna Janmashtami
This day is dedicated to celebrating the divine birth of Lord Krishna, with historical accounts telling us that Lord Krishna incarnated to vanquish evil. What we find most enchanting about this festival is the delightful tradition of dressing up. Young boys transform into mischievous Baal Gopaals, while little girls take on the role of Radhas, adding a charming and festive dimension to the celebration.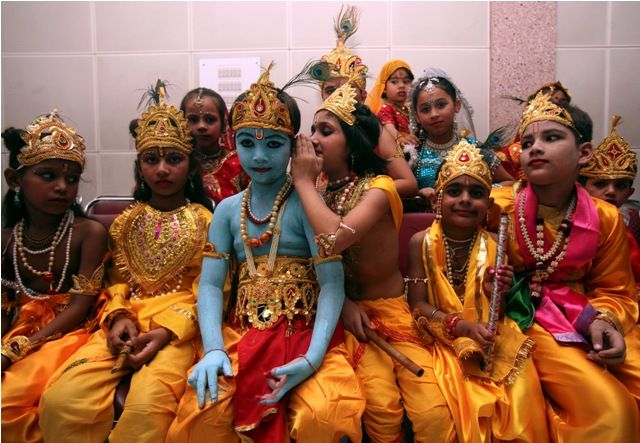 5. Dusshera
This marks the tenth day of the navratri, during which Goddess Durga is venerated in various manifestations throughout the nine preceding days. She is revered for her valiant battle against the formidable demon Asura, whose malevolence posed a grave threat to humanity.
On the other hand, Maha Shivratri is a festival dedicated to celebrating the sacred union of Lord Shiva and Parvati, symbolizing the profound and formidable power embodied by Lord Shiva.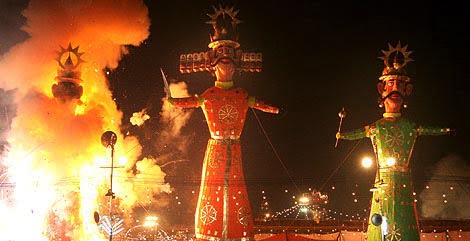 This festival is commemorated as an expression of gratitude to the ruler of the universe, namely Allah, the supreme deity. Children, in particular, mark the conclusion of Ramadan by indulging in sweet treats and then preparing for a day of jubilation by donning new attire and receiving gifts.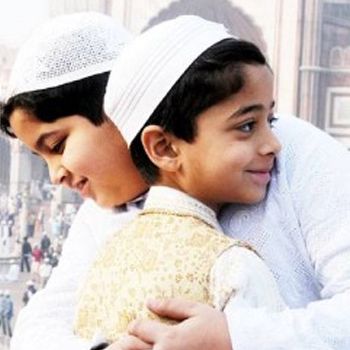 7. Christmas
The birth of Jesus Christ is a highly celebrated winter festival. In December, Christmas festivities fill the air with joy and merriment, marked by Christmas carnivals and an abundance of festive activities. The sounds of jingle bells and the appearance of Santa Claus contribute to the overall sense of excitement.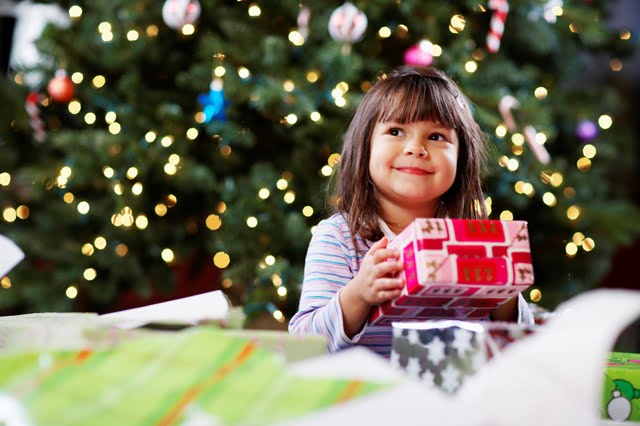 8. Buddha Purnima
This festival commemorates the birth, enlightenment, and passing of Gautama Buddha. It is not only a day of festivities but also a moment for contemplation of the teachings of one of the world's most exceptional educators, Gautama Buddha. Consequently, children observe this festival with great enthusiasm, combining celebration with a deeper understanding of his teachings.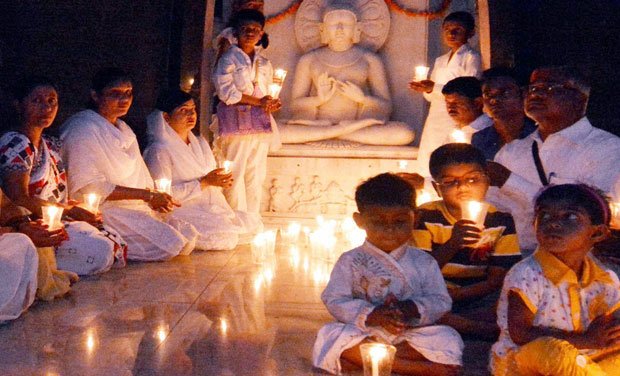 Also recognized as Guru Nanak Jayanti, Gurupurab stands as one of the paramount festivals in the Sikh community. It marks the joyous celebration of the birthday of Guru Nanak Dev, the founding guru of the Sikhs, and is observed with profound enthusiasm.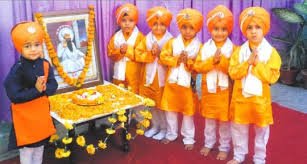 Indeed, it is often stated that India is a remarkably diverse nation, and festivals serve as an excellent means to impart the lesson of unity in diversity to its people.