Rakhi or Rakshabandhan is just around the corner. One of those festivals when we celebrate the beautiful sibling bond. Along with the wonderful plans for the day, don't forget to make it special for your own kids. They must be looking forward to yummy foods being served as meals or desserts. We're bringing to you three healthy and yummy Rakhi food recipes. These recipes are easy on the difficulty parameter so you can also engage your kids in the kitchen.

Rakhi food recipes for your family:
Celebrate this Rakhi with your family alongside these three delicious items in your course. They are tasty, healthy, and filled with nutrition. They are ideal for kids and adults alike. Sisters can surprise their brother with their hand-cooked food. Hence we have shared recipes that are elaborate and easy as well. Isn't that an awesome way to thank your brother? Today we are sharing three healthy and scrumptious recipes:
Dal Le Laddoo
2. Coconut Laddoo
3. Punjabi aloo Puri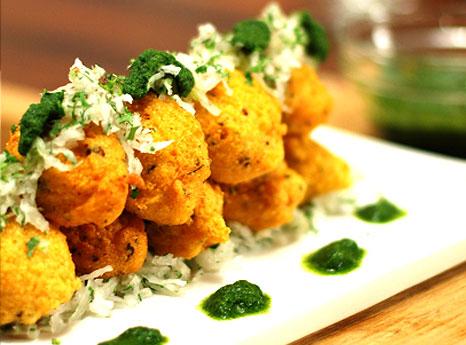 Dal Ke Laddoo
We all love the famous street food delight, our very own savory – Dal ke Laddoos (Sweet lentil-based dessert balls). Rakhi happens to coincide with monsoons. With a cuppa or your child's favorite beverage- a glass full of buttermilk or juice, serve these piping hot laddoos made from nothing but the goodness of Moong Daal (Split Red Lentil), thus high on nutritive content.
Ingredients
1/2

tbsp

red chili powder

1/4

tbsp

garam masala

2

tbsp

mint chutney

Chaat masala

to taste

Salt

to taste

1

tbsp

coriander leaves

250

gms radish

grated

Water

to soak dal
Instructions
Soak moong dal overnight. The next morning grind it into a smooth paste with the help of a food processor.

Now make balls out of this fine paste and deep fry them.

Fry them until they are golden brown. Keep them on a plate and serve hot with radish leaves sprinkled with Chaat masala and coriander chutney.
Serve this moong dal laddoo to your kids without guilt as this is one of the Rakhi food recipes that guarantees their nutrition intake.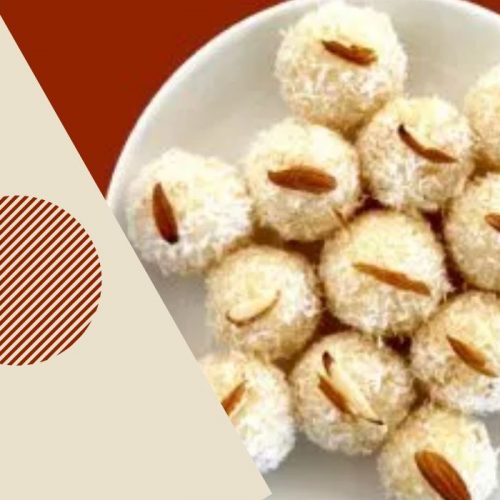 Coconut Laddoos
Coconut Laddoos (Coconut based sweet dessert balls) are the easiest recipe with easily available ingredients. It hardly takes much time, and we are sure your kids will enjoy making these as well.
Ingredients
2

cups

Desiccated coconut

for making Laddoos and for dusting them

3-4

tbsp

Condensed milk.
Instructions
Take one cup of desiccated coconut in a big bowl.

Add condensed milk to this and start mixing. Mix it to get a smooth dough-like consistency.

Take a portion of this mix into your hands and start rolling to make balls. Take care of the pressure you apply as it might break the Laddoos.

On another plate take a desiccated coconut and roll the Laddoos in them. Voila! our Coconut Laddoos are ready.
Yes! it is a sugar explosion but this is Rakhi time. Enjoy as much as you want and try these laddoos that melt in your mouth.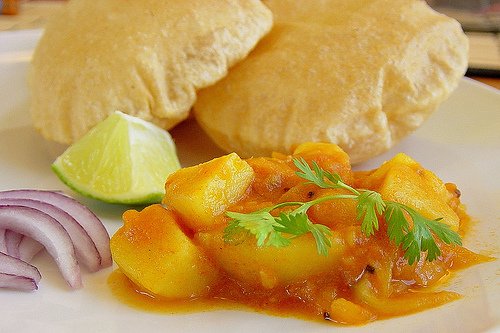 Punjabi Aloo Puri
No festival is complete without traditional food recipes. No matter how oil-free, bake free we go, but there is something which will keep pulling us to our traditional Nani/Dadi (grandparents) favorite recipes. Well, this is one of them. You don't want to miss this feast-Right?
Ingredients
1 1/4

Cups

boiled potato cubes

2

tbsp

cumin seeds

2

tbsp

oil

1/2

cup

Finely chopped onions

2

tbsp

Garlic

finely chopped

1

tbsp

Ginger

finely chopped

1

tbsp

Green chilies

finely chopped

1

cup

Tomatoes

finely chopped

1

tbsp

Chili powder

1/4

tbsp

Turmeric powder

1/2

tbsp

Garam masala

1/2

tbsp

Dried mango powder

2

tbsp.

Coriander

finely chopped

Salt to taste.
Instructions
Take oil in a pan, and add cumin seeds to it.

When the cumin starts spluttering, add finely chopped onions to it.

Fry until the onions are golden brown. Now add garlic and ginger.

Fry until the raw fragrance disappears. Now add the green chilies and finely chopped tomatoes.

Add the chili powder, turmeric powder, garam masala, dried mango powder, and ¼ cup of water, mix well and cook on a medium flame for 1 to 2 minutes, whiles stirring.

Add the potatoes and the coriander. Cook for some time and remove it from flame. Serve with piping hot puris and pickle.
Aloo puri is one of the unavoidable food for festivals. We are sure there would not be an Indian household where Alo Puri is not welcome.
There these Rakhi food recipes and let us know your experience. Which one did you like the most? Moong Dal laddoo, Coconut laddoo, or Aloo puri. Tell us in the comments below. Do you have any more recipe ideas for Rakhi? Share them too.