Coronavirus lockdown has literally pushed everyone indoors. But it has helped us revive old traditions such as bringing kites back to Indian skies.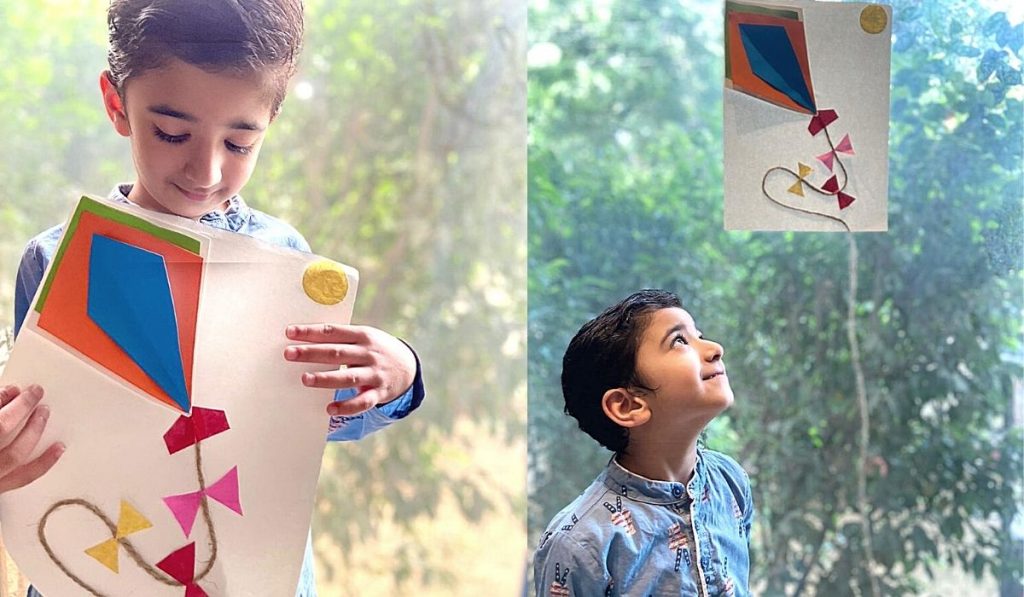 Kite flying on Independence Day is a ritual most Indians have loved dearly. This time around, it feels like most people will participate in the kite-flying activity with great fervor. Why? Well! It's because we are home-bound, and it certainly a good stress-buster.
I grew up watching 15th August celebrations in our housing/colony. The evenings were usually about enjoying piping hot pakodas (fritters), tricolored food recipes, and looking at the sky full of colorful kites. It still is a common tradition carried out by the people in the northern parts of India… So, I thought why not make my first ever DIY kite?
There now are all sorts of kite shapes, from dragons to birds, animals, insects and even cartoon characters like Barbie and Spiderman.
However, I will stick to a kite design that is actually an easy paper craft not meant for flying purposes, rather it's an engaging kids activity. I took the help of my little assistant who was absolutely delighted to watch the kite come to life.
Capturing the step-by-step easy paper craft – DIY kite for Independence Day:
Instructions:
1. Cut out the 3 kite shapes in the rhombus shape (please see the picture). You can use one single color or choose a variety of different colors to create a colorful kite. I have used orange, blue, and green.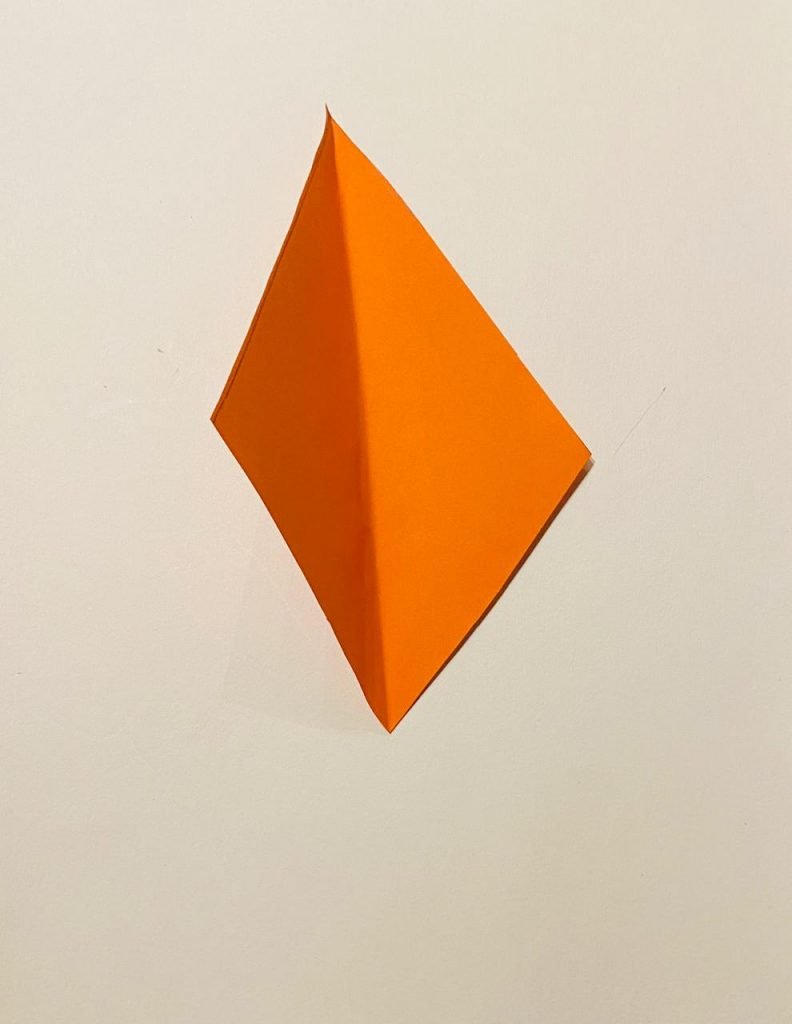 2. Then fold each of them in half length-wise.
3. Using a glue stick, add glue at the base of the kite color that you want to place at the bottom. Now, add glue in the center of one of the kites. Line up and place another kite half on the glue to attach them together.
4. After each of the kites is glued together, you will have a 3D kite shape.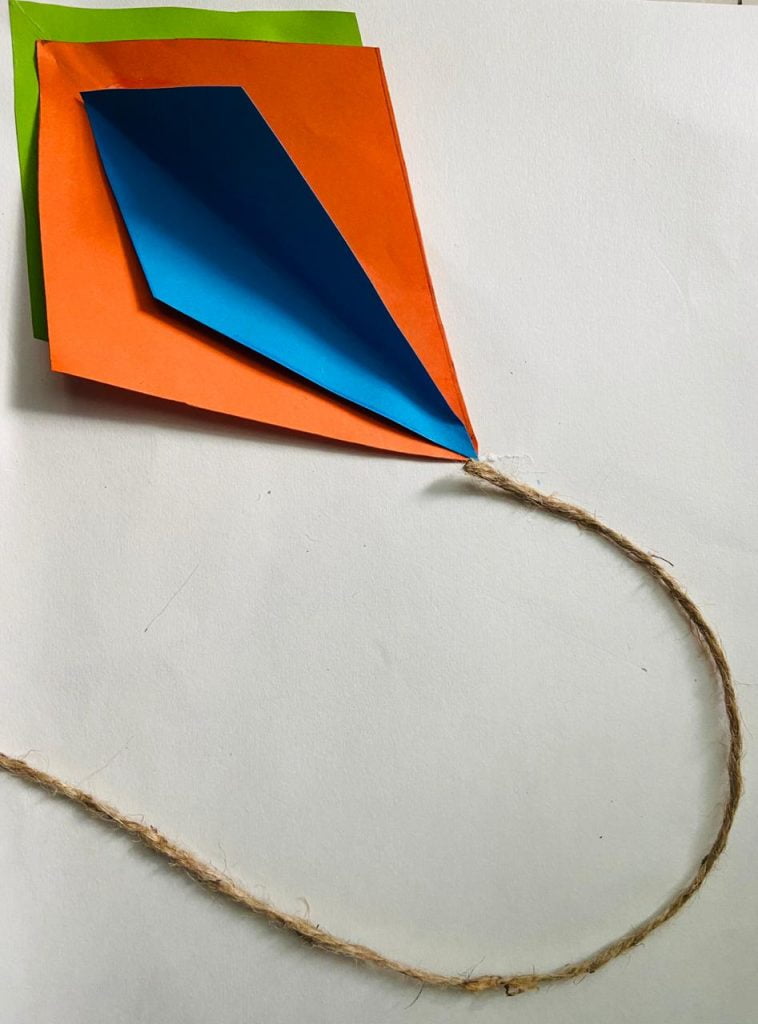 5. Cut out six small triangle shapes in the colorful paper for kite string bows.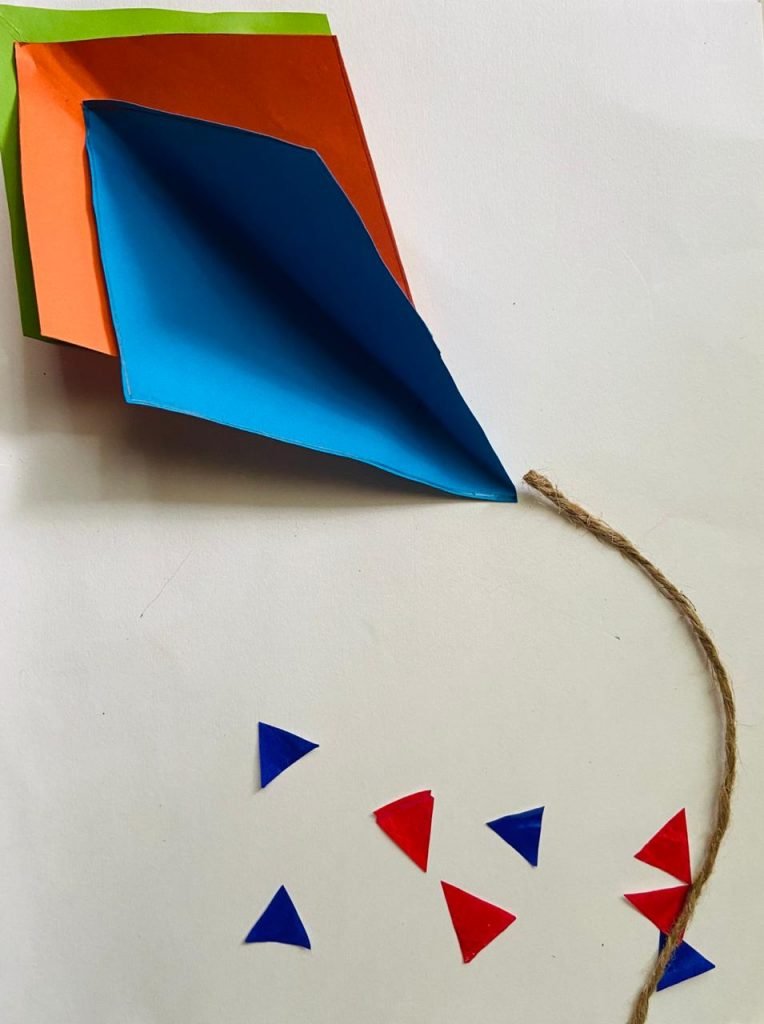 6. Glue each of the small triangle pieces you cut in step 5 as well as the kite string to look like bows.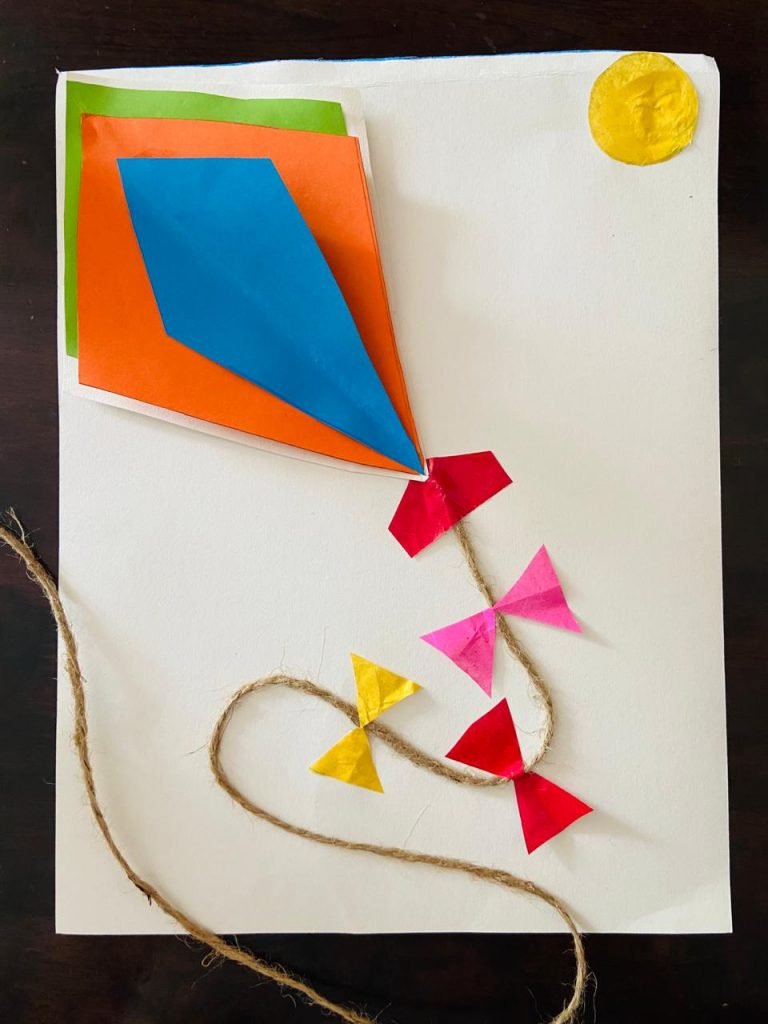 Isn't this an easy paper craft?
Check out most special Independence Day messages by famous Indian army men that are truly motivational and inspiring!