New mothers are united in their concern and worry about deciding on the perfect diapers for newborn baby. Which diaper is the most comfortable? Which one has the highest absorbing capacity? Is it within our budget? Is the diaper safe for my baby?
It's not always easy to share these concerns with our friends and family, it's a worry unique to mothers of newborns particularly because it's such an individual concern. Your baby is your whole world now, and you want that your little universe to be comfortable. If anyone's telling you it's a trivial concern, don't pay attention. Because it isn't.
Have you had that conversation with your mother where she reminds you that when you were a newborn, they didn't have diapers at all, and were forced to live through much more difficult motherhood? Yes, yes. We agree and we sympathize. But just because we have more options for waste disposal for our babies today, does not make it less challenging for us to decide on what works best for them. In fact, we now have the additional challenge of worrying about diaper safety and the ease of usability when it comes to diapers for newborn babies. For the first couple of months, buying the correct diaper is on top of our list of priorities, and choosing it takes time and multiple failed attempts until we finally succeed and zero in on the ones we love.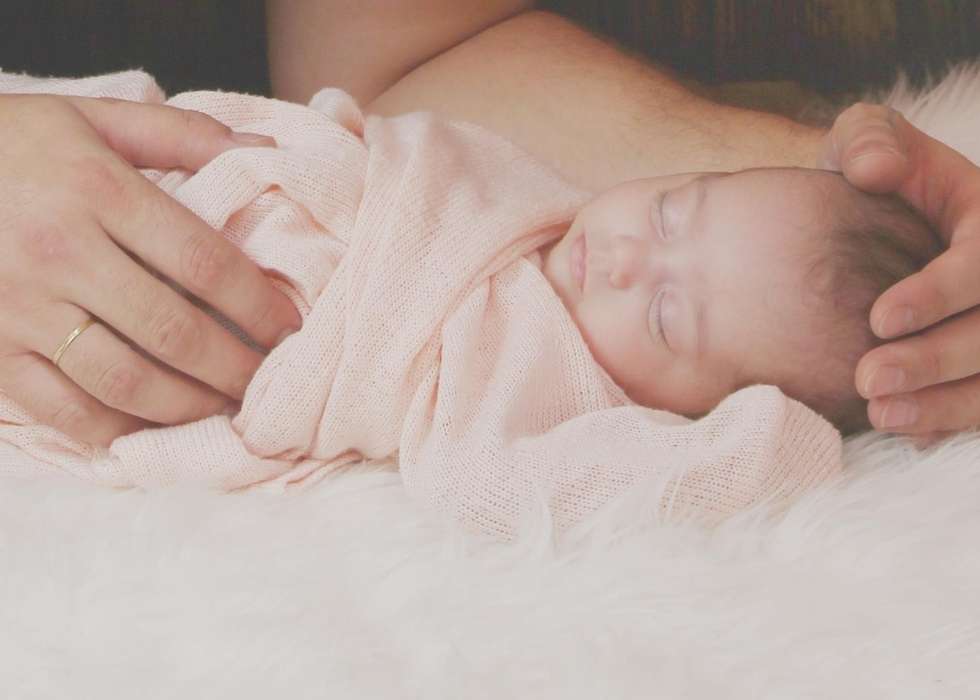 Well, the agony is over for mothers out there. I am here to tell you that we have finally found the best diapers for newborn babies in the market! All your worries and diapering must-haves are covered in the newly launched R for Rabbit yoga-pant style feather diapers. They are the best diapers for newborn babies because they check off all the points on that wishlist of yours.
Here are 5 reasons why R for Rabbit diapers are best diapers for newborn baby:
1. Exceptional comfort and safety:
The R for Rabbit feather diapers are unlike ordinary diapers out there because of their outstanding make and quality. You're also asking yourself: is the diaper safe for my baby? The R for Rabbit baby diapers are made with pure water-based ink and are completely safe for your baby because they are chemical-free; free of parabens, latex, fragrance, phthalates, and chlorine. This makes the R for Rabbit diapers for newborn baby perfect for sensitive skin too. In fact, they are the best option for a rash-free experience.
They are also high-waist and therefore totally comfortable for your baby to walk around in.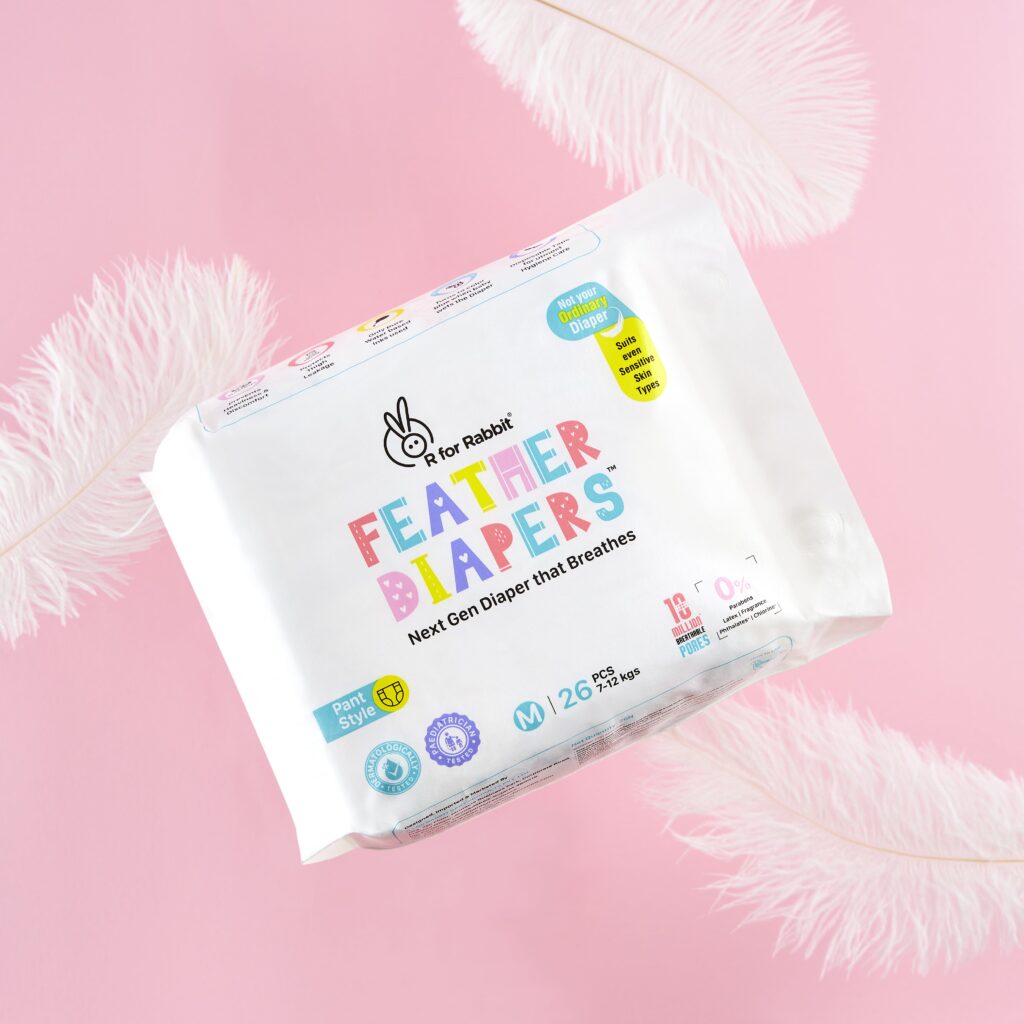 2. Lightweight and Absorptive
Quite literally, the R for Rabbit diapers are light as feathers. These feather diapers make your baby always feel soft and comfortable, and their high level of absorption prevents babies from getting heavily soiled. They will sleep in comfort through the nights, isn't that great news?
3. Breathable
There are ten million pores in the R for Rabbit feather diapers. Can you believe that? It makes the diapers extremely breathable and airy. That baby will not feel constricted, I can assure you!
4. Easily disposable
The feather diapers are easily disposable with the help of their own disposal bin. They also come with a single-tap strap that allows you to throw away the diaper with utmost ease. Even the tape around the feather diaper is disposable!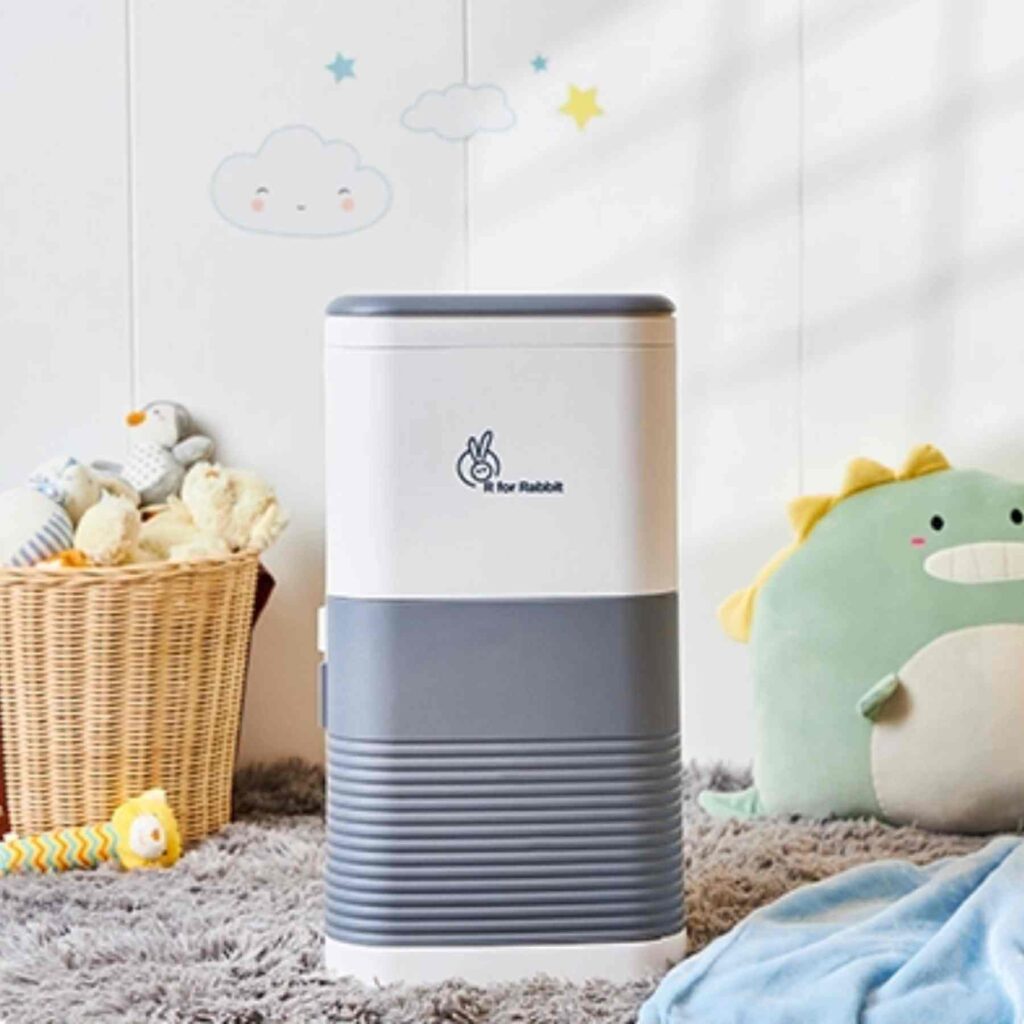 5. All sizes including medium size
The R for Rabbit diapers come in a range of sizes depending on your baby's weight. They go from XS, S, M, L, XL, and XXL. That allows for all sizes and shapes of babies to be happy and rash-free at all times.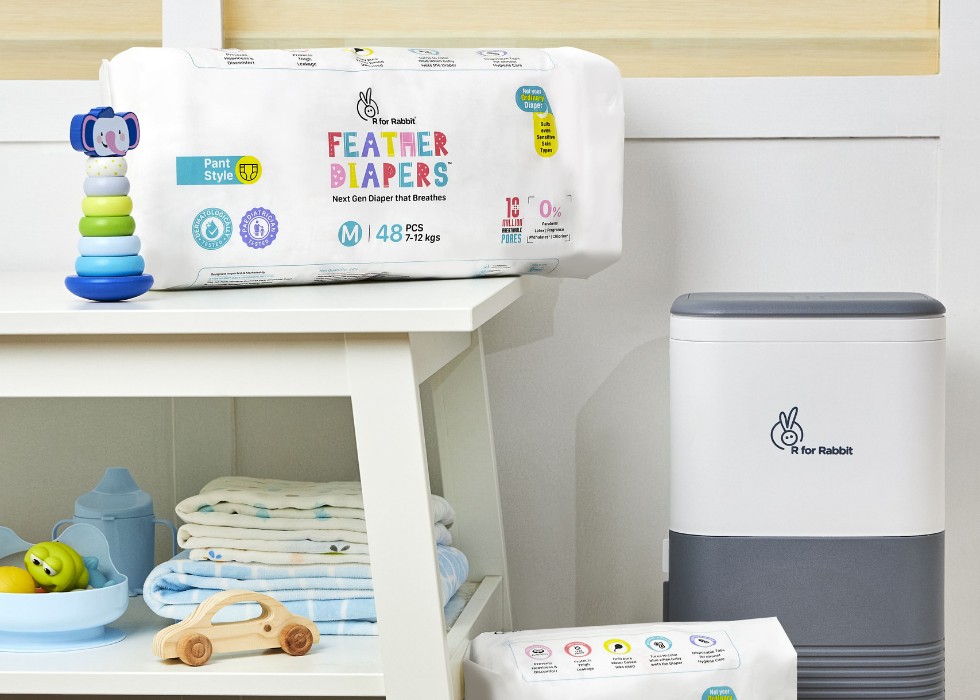 They come with an amazing subscription plan too! You can subscribe for 15 or 30 days and avail great opportunities. This 'super saver and flexible subscription plan' allows you to save up to 10% on every plan. You can cancel the subscription anytime you want. You can order them online and edit your diaper order details at any point in time. Want to change the address of delivery? Or the date of delivery? Go ahead. You can also order free samples from their website!!
Well, there you go. R for Rabbit is taking your parenting concerns into their hands and gifting you the best baby diapers for newborns you could find. They are all-in-one, and you and your baby can now sleep in peace.
By Moutushi Mukherjee