Life gets busier when you are a working professional with kids. Do you also think being a mom is a daunting task? You have a lot to do on your checklist. Right from selecting the perfect baby pram stroller to cooking the healthiest meal for your babies, you have the responsibility of taking care of them. Besides strollers with car seats, a foldable baby stroller is an essential accessory to carry when you leave the house. But, selecting and buying the best strollers for babies requires knowledge about the stroller's maximum height and weighing capacity. So, if you are looking for the best baby stroller in India at an affordable price along with durability, then you must visit R for Rabbit. The brand makes parenting easy and joyful with its products. Browse their website and buy anything you like right from baby bathing, feeding range, baby boy strollers with car seats, and more.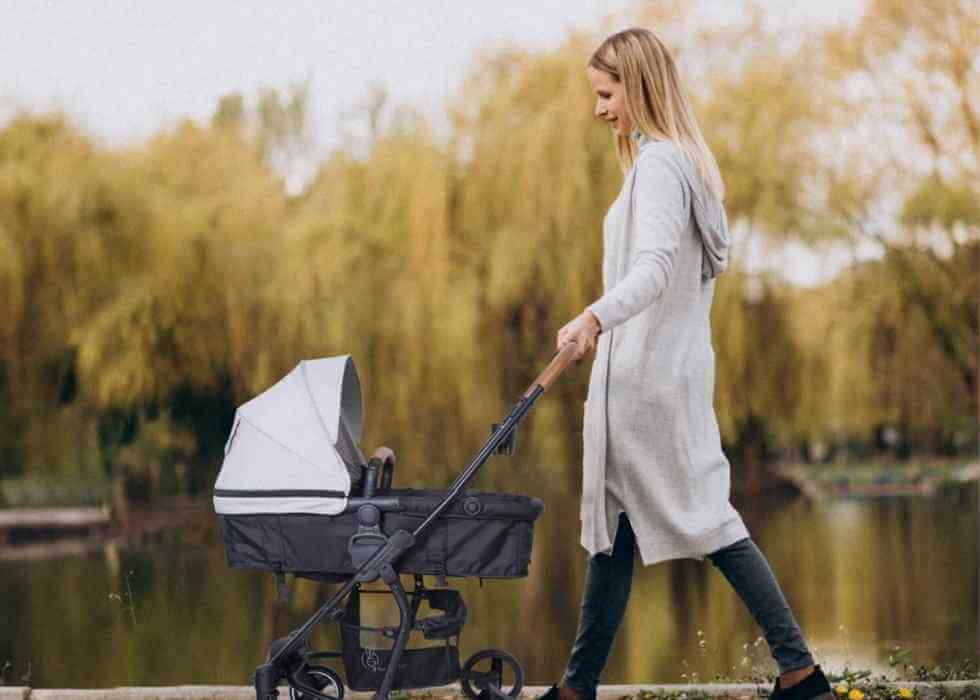 What is the need for a baby stroller?
While some of the mothers think buying a baby stroller is the easiest yet the best option to carry when you are travelling, others think it is heavy and difficult to assemble. Know why carrying strollers for babies is the most convenient option for parents.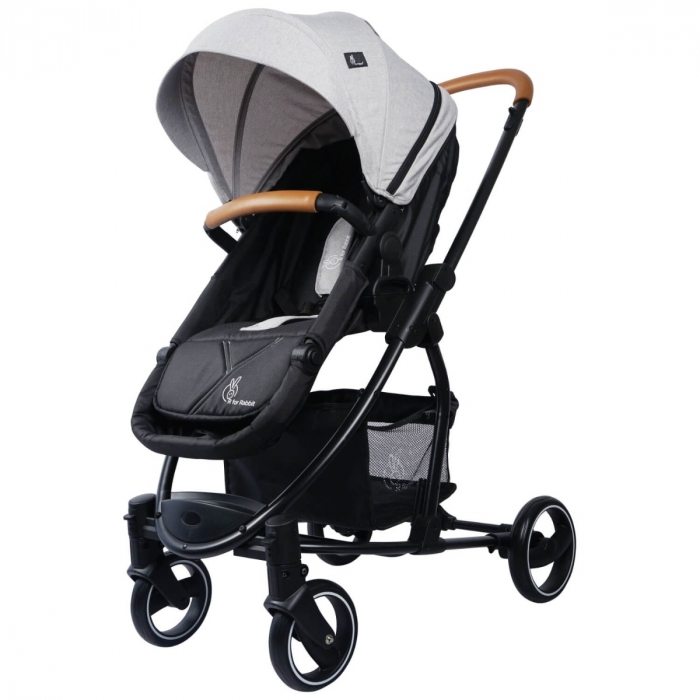 1. Provides support and protection
Babies are not strong enough to give support to their heads and neck. Imagine, if you accidentally hit a wall or anywhere while walking; your baby's head would jerk forward. The stroller gives head and neck support and doesn't cause any harm.
2. It is a convenient option
Carrying a little one in your hands is not that difficult. However, when they grow up, they become heavier and carrying them all day sometimes causes back pain and sore arms. Here, a baby pram stroller turns out to be the best option and gives you relief when needed.
3. No worry of storage
Travelling with a baby means carrying extra stuff like diapers, snacks, and clothes everywhere. Foldable baby strollers cover less space and provide stroller accessories like diaper bags or cup holders when required.
4. Feasible for newborn and toddler
For the newborn, the baby pram stroller helps them to sit upright and turns into a carriage to let them lie down flat. For toddlers, strollers provide more storage while giving them a comfortable ride.

How to make the best decision of buying a baby stroller online?
Parenting is a graceful journey. It becomes special when you shop for your little ones. When buying a baby stroller, picking the right stroller can make a huge difference. If you are a new parent and looking for a baby stroller online, then below are a few things that you should keep in mind.
1. Is stroller newborn friendly?
While a few strollers for babies are suitable for infants, others may need to attach a car seat to turn the model infant ready. Therefore, it is recommended to find whether the stroller is newborn friendly or not?
2. Is it foldable or non-foldable?
A foldable baby stroller is feasible and easier to carry when you are travelling. Several strollers are one-hand fold, but remember that not all one-hand folds are perfect as it sounds.
3. Set a budget
Searching for the best baby stroller in India, especially online, is not difficult. You can browse a range of baby strollers online according to requirements. Some are heavy, light-weight, and have basic features ranging from low to high. Therefore, set a budget when you buy a baby stroller online.
4. Identify the purpose
Ask why you need a baby stroller? If you need a stroller for exercising and running with the baby in the park or anywhere, then pick the foldable baby stroller that is durable and walks perfectly on terrain. Otherwise, opt for baby boy strollers with car seats according to your purpose.
5. Safety
It is the foremost thing that can't be missed when you are buying strollers for babies. It is recommended to buy a baby stroller with an EN 1888 certification. The certification shows compliance with the Wheeled Child Conveyances Regulations 1997. Check safety standards, weight, size, and when you look for a baby stroller online.
How strollers can help working parents live a comfortable life:
When you are a working parent, taking care of little ones in your busy schedule is back-breaking. However, strollers for babies help professionals live an easier life and do wonders in their lifestyle.
1. A benefit to traveling parents
With kids, travelling can turn into a nightmare. You cannot enjoy travelling if your baby keeps you busy 24*7. With a stroller, you can keep an eye on the baby and could take them anywhere. Walk the streets, shop, or relax on the couch and watch your baby enjoying the ride.

2. Gives peace of mind
The best benefit of buying a baby stroller is it offers you peace of mind. It keeps you free from keeping a constant watch on kids and lets you do your household or office chores without worrying about them.

3. It offers customizability
Foldable baby strollers offer a lot of customizability to keep baby accessories and other stuff together in the same space. Keep your laptop, diaries, diapers, water bottle, groceries, and other necessities under the stroller space when not in use.
Buy the best baby stroller in India online at an affordable price with the best features!
Whether you are searching for compact foldable strollers, strollers with car seat combo or baby boy strollers with car seats, R for Rabbit has got you covered. Find the right stroller for your baby and make your parenthood easier.
1. Paradise Stroller
Features:
It is EN 1888 certified and comes with a 5 point safety harness to provide safety for kids.
It has a 3-position back recline system and allows you to recline the seat to its adjustable position.
With an easy folding system, paradise strollers give you hassle-free travel anywhere.
It is the best baby stroller in India and has a storage capacity of up to 2kgs and can be used for kids of age 0-36 months.
Price: 8,299
Where to Buy: https://rforrabbit.com/paradise

P. S. – You can explore more of the best baby strollers in India from Thechampatree.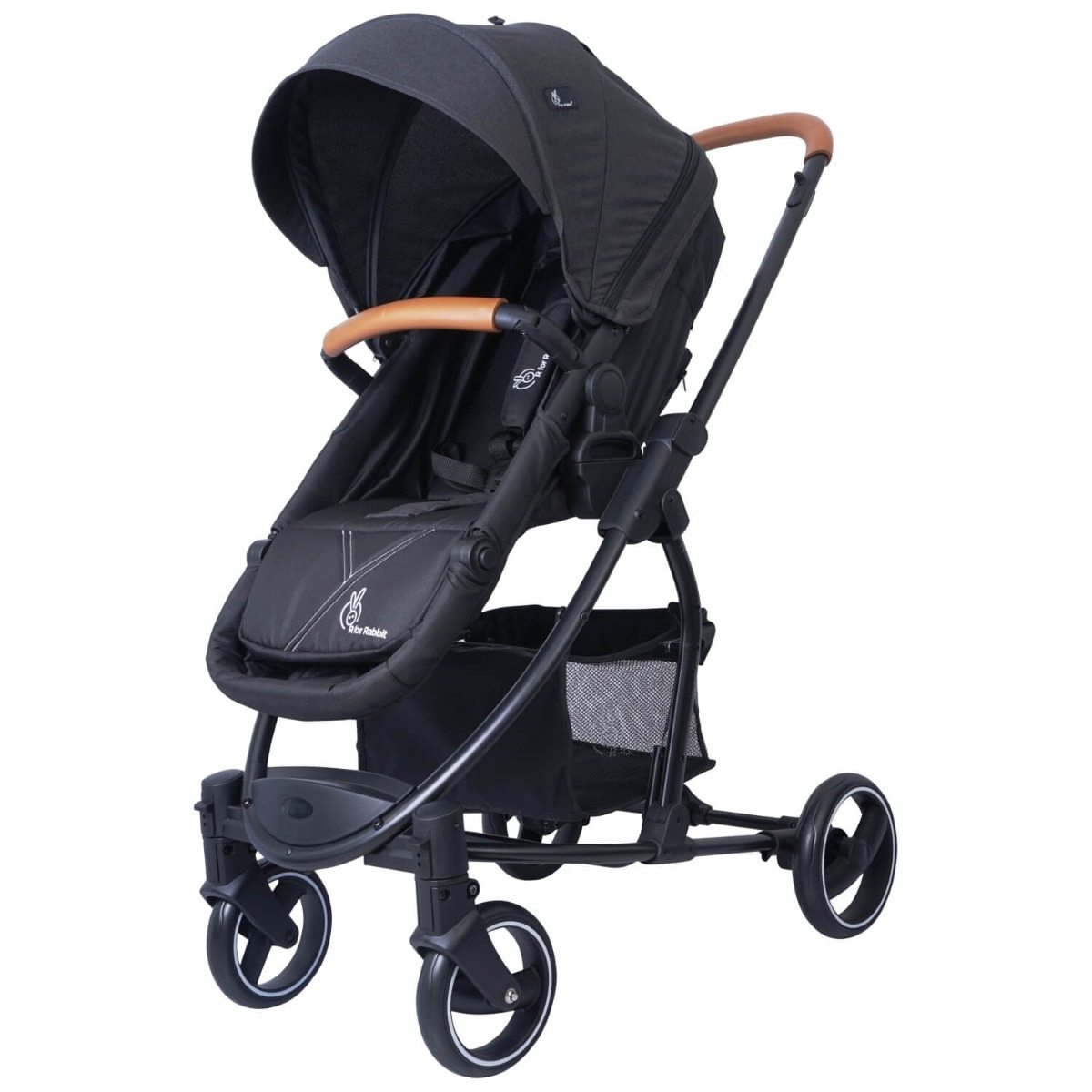 Take away thoughts:
Whether you plan for a vacation or want to hang out in a garden with your baby, buying a baby stroller has become essential. They are convenient, make travelling easier, offer portability, and help carry baby accessories.
So, if you are looking for the best baby stroller in India, visit R for Rabbit and pick the finest baby pram stroller according to your requirements.