Valentine's Day is here and for most of us it is about gifting hearts, flowers, perfumes and what not to our loved ones. As for our little ones, there are usually not enough options available. So, to make sure that we fill the little ones' heart with love, TCT brings to you an innovative quick Indian sweet recipe for kids. Learn how to make one of the most fun desserts for kids, Suji Halwa (aka Semolina Pudding), but with a twist. Besides, you can package it well and also gift it to your near and dear ones. All you need to do is keep small glass jars ready!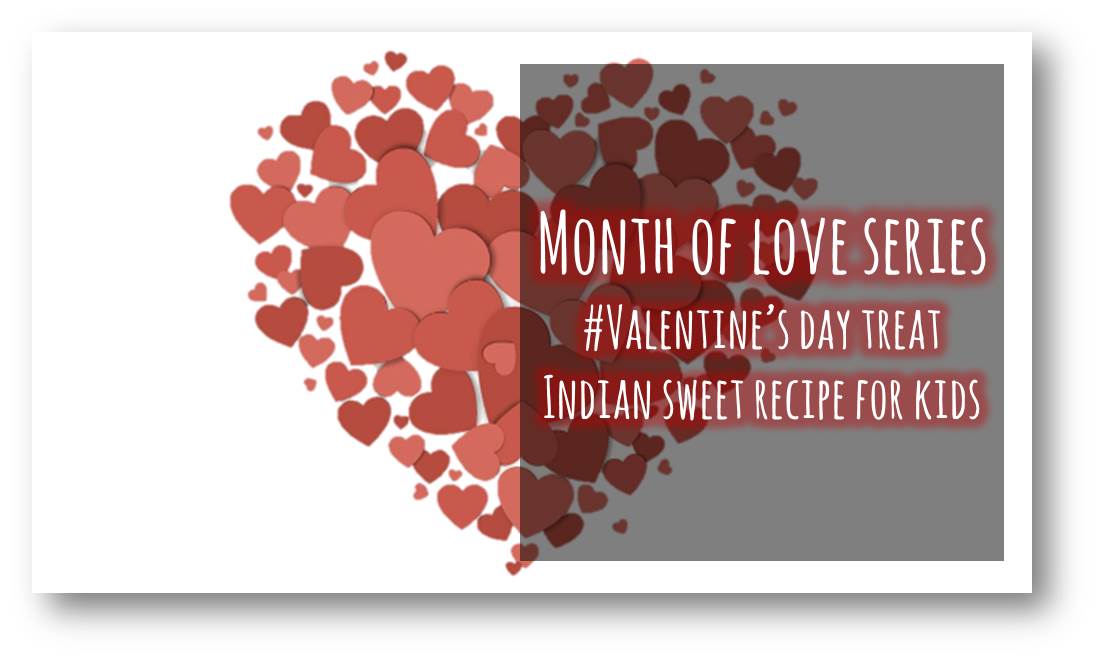 Quick Indian sweet recipe:
This raisins and pistachio-rich soft and savory Semolina Pudding recipe does not need milk. The aromatic sweet taste and easy preparation are what we love the most about this Indian sweet. Besides, Suji (semolina) is made from durum wheat and not the softer wheat that goes into bread. This digests more slowly and has a low glycemic index that keeps weight and blood sugar in control. Hence it is super healthy for kids as well.
More Recipes from the TCT pantry :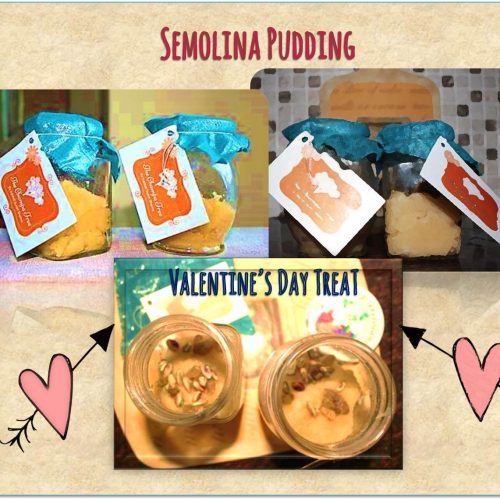 Semolina Pudding
Check out this fun and one of the best healthy dessert ideas for kids – Semolina Pudding with a twist. Gift it to your partner, relatives and friends today. Above all, bring a smile on your kids' face with this most delicious, yummy desserts ideas, which is bound to win their hearts.
Ingredients
¼

Cup

Suji(Semolina)

¼

Cup

Wheat Flour

⅓

Cup

Ghee

Clarified Butter

1¼

Cup

Water

½½

Cup

Sugar

Handful

Raisins and Pistachios

(don't include them if the pudding is being made for a 6 to 9 month old baby)

¼

tsp

Cardamom Powder

optional
Instructions
Boil 1¼ cups water in a bowl for a few minutes. 

Take suji (semolina) and wheat flour in a pan, add ghee and heat it over medium flame.

Stir and mix using spatula. Roast it on a medium flame until it turns golden-brown. It will take anywhere between 8 to 10 minutes. The caramelised fragrance indicates that it is ready. 

Turn flame to low, slowly add boiled water and mix by stirring constantly. Be careful when adding water. It is advised that you pour it gently into the pan.

Now, stir and cook to avoid any lump formation. Increase flame to medium and cook until water gets completely absorbed.

Add sugar and cardamom powder. Stir until sugar dissolves and add raisins and pistachios (crush them well) and cardamom powder for flavor. 

Load it into your small glass jars for gifting purposes.
The twist here is that we mix wheat flour with durum wheat to make it more healthy and yummy. Also, we are not sticking to a regular dry fruit selection here. Instead of almonds and cashews, we are going to go with beautiful, nutty, and healthy pistachios + lovely raisins. Pistachios are rich in mono-unsaturated fatty acids like Oleic Acid and an excellent source of antioxidants. Raisins are fat and cholesterol-free, again high in antioxidants, contain fructose (natural sugar) and glucose for sustained energy. This quick Indian sweet recipe is a good source of potassium, iron, and dietary fiber which is excellent news for kids. However, don't include them in the pudding if it's being prepared for a 6 to 9-month-old.
The Suji Halwa (Semolina Pudding) is now ready for serving. Try this awesome quick Indian sweet recipe and include your kids in the V-day fun time. Share your experience in the comments below. Happy Valentine's Day all! 
Image source : 1