Now, help your child say no to junk food. Serve healthy food recipes as a side dish and make their mealtime an affair to remember!
Throw away that pack of crisps and frozen chicken nuggets, potato wedges and ready-to-make pasta. Also, please get rid of sodas too. They are all unhealthy foods for your little one. Instead, prepare healthy vegetable recipes made from fresh vegetables and fruits. Make sure you are serving a balanced diet packed with all the essential nutrients that a child must eat at his age. I know, most of the times, the issue is that even though you put in so much of time and energy into all the preparation, but kids often and only get attracted to all the junk. But, mommas and papas, worry not, as I bring to you 2 tasty and quick healthy recipes that can be served as side dishes to make kids meal really interesting. Besides, they are sure to win the heart of all the picky eaters out there too. Moreover, these are quick to serve and easy to make recipes!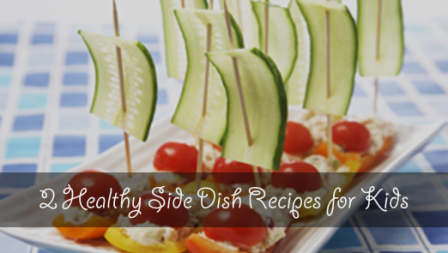 1. Roasted Sweet Potato with Honey Recipe
Servings: 2-3
Difficulty: easy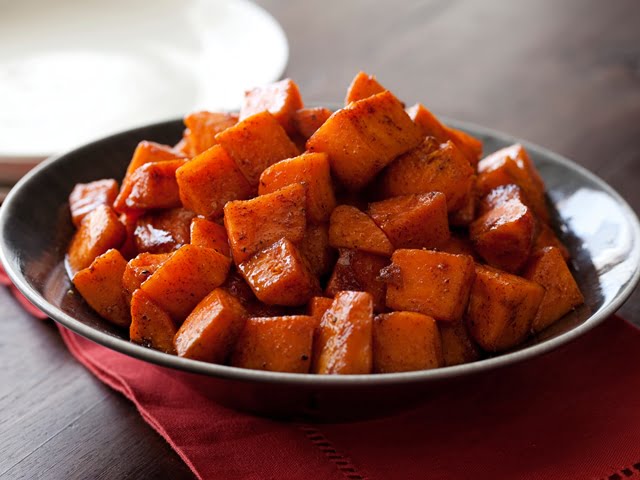 Benefits: This one is full of vitamin A and antioxidants which is very good for a kid/baby's growth and development. When your baby starts semi-solids, giving him mashed (and baked) sweet potato can do wonders.
Ingredients:
1 sweet potato (peeled and cut into small cubes)

A few spoons of olive oil

A few spoons of honey

Rock salt and black pepper (to taste)
Preparation: Preheat the oven to 350 degrees F. On a roasting tray, lay the chunks of sweet potato and drizzle some olive oil, honey, salt and pepper over the potato chunks. Roast for at least 25 minutes and check the tenderness. If they aren't tender yet, heat for 5-7 minutes (additional). Now, take the tray out) be careful, use an oven glove and transfer them on a serving platter. Garnish with freshly cut coriander leaves and sprinkle some oregano herbs.
Tip: You can also serve this side-dish with home-cooked mint or tomato sauce. Kids love it anyway.

2. Vegetable Rainbow Salad Recipe
Servings: 2-3
Difficulty: easy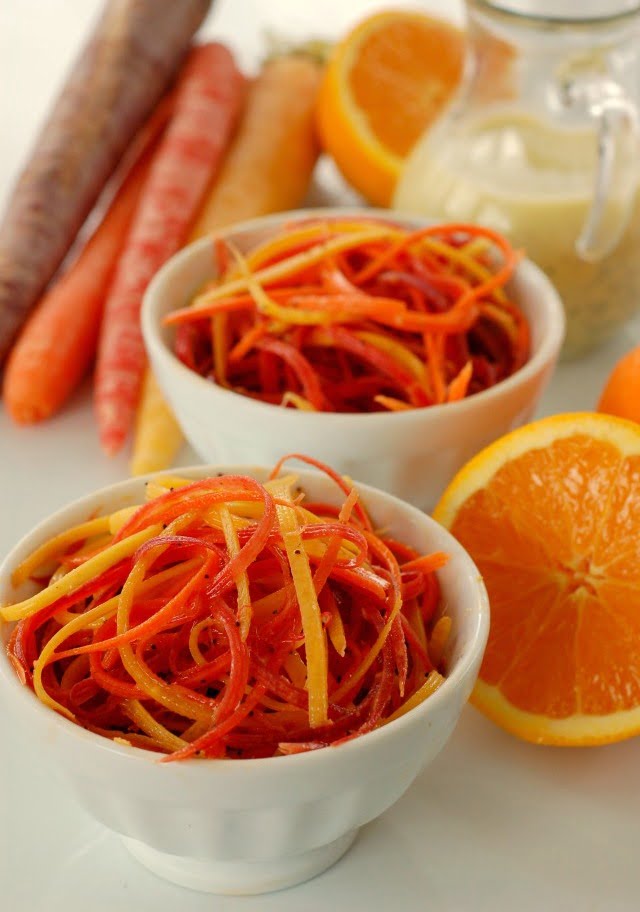 Benefits: The colorful veggie salad means lots of Beta Carotene, Lycopene, and antioxidant rich Anthocyanins, also vitamin A and C. Such a power-packed salad that looks and tastes good too! Now, that's all you need for a happy and healthy kids meal 🙂
Ingredients:
1 small carrot (perfect julienne cuts)
1/2 cucumber (perfect julienne cuts)
1 small orange (cut a piece in 2 small chunks)
Chunks of green, yellow and red bell peppers (perfect julienne cuts)

A few spoons of olive oil

1/4th cup of homemade yogurt

A few drops of white vinegar

A few drops of honey
Rock salt and pepper (to taste)

1/2 tbsp poppy seeds
Preparation: In a bowl, mix olive oil, yogurt, white vinegar, honey, salt, and pepper. Mix it well! Now add julienned (thin strips) peeled carrots, cucumber, peppers and orange chunks to the bowl.Toss it for a minute. Refrigerate it. When serving, sprinkle a few poppy seeds on top.