Take a look at top 3 smart wearable tracking devices which are being designed to make parenting easier and ensure your child's safety at the same time!
Are wearables for kids a good thing? We often argue a lot about this. My husband is not in favor of buying any kiddie stuff that pretty much falls within the parameter of 'luxury'. So, View Master and Playmotion is out of the picture. However, both of us are game for any such gadget which ensures kid's safety. My husband and I are highly concerned about our hyper-active kid's activities, so, one day I got to know about wearable tracking devices for kids. I just loved the concept. This is exactly what we wanted– an obvious choice that is meant to keep track of Brat H's movements.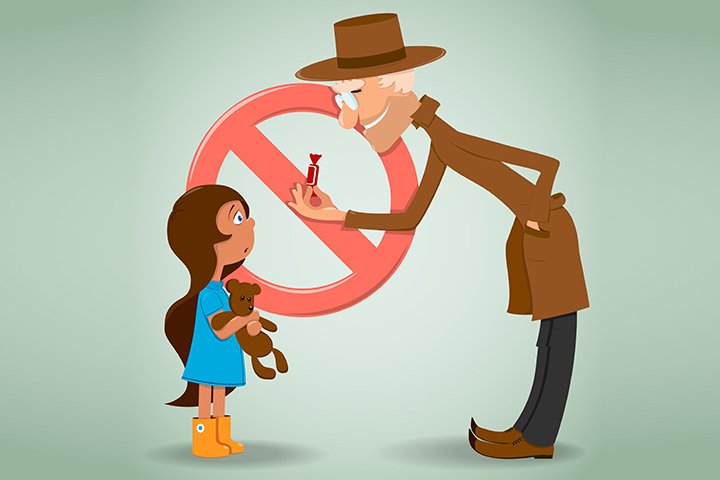 The point is that we have already entered a wearable era where new technology is replacing the older one by pronouncing it redundant. In fact, wearable technology for kids isn't just restricted to tracking their movements, but, some can even improve the quality of life for children with serious illnesses, such as Diabetes, ASD, ADHD, etc.
For now, I am only focusing on the tracking devices. After all, our child's safety tops the chart.
1. Intex iRist Junior:
This one is the latest smart watch in town designed especially for kids and the peace of minds of their parents. The smart watch comes with an appealing design and is equipped with a tracking device and parental guidance features to keep a tap on your child's security round the clock. The watch comes with Auto Call and Voice Chat features.
What we liked:
An SOS button on the down side of the watch. By simply pressing the button, the kid can send an alert message to a pre-defined list of people who can be reached out for help in case of trouble.

Light weight, water resistant, durable and is available in kid friendly colors which make the device an ideal wearable for them.

Auto Call enables parents to reach out to their kids by listening to the surroundings without child answering the call.

Voice Chat feature on the other hand enables the child to talk to parents and friends, thereby enabling a smooth two-way communication for toddlers.
What we didn't like:
It works on 2G network and is Location-based Service (LBS) enabled which makes the smart watch a tracking device. Its Geo Fencing feature might not tag the child's movement at each and every place.

A lot of manual feature handling makes it time consuming. For instance, one needs to manually delete each and every message received on the device!

Whenever the child steps beyond pre-defined places, the watch notifies parents about the child's whereabouts. Being GPS enabled, parents can keep track of their child's movement without the hassle of tagging behind them all the time. But, accuracy is a must. And in this case, we think iRist needs a little more precision.

SOS alarm should be of longer duration.
Price: INR 3,999/-.
Availability: Click here!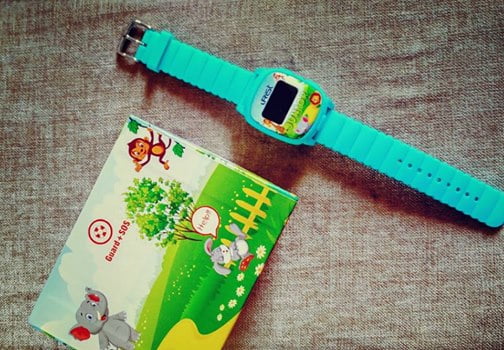 2. Tracksafe Buddy
Here is another one and it comes in two colors (pink and blue- how obvious!!) This device is known for it's accurate GPS tracking (but we know the Indian definition of accuracy). However, by far, a much affordable and durable wearable tracking device, Tracksafe Buddy also comes with an SOS feature. It is based on the same principle as in the case of other devices (one-touch-call-to-parents/guardians). The drawback is it's battery life, which is only 50 hours! I mean I know of certain other devices which can run for 5 days non-stop. Nonetheless, we vouch for this one for it's fun design and the fact that you can pay through EMIs.
Price: INR 6,999
Availability: Click here to buy now!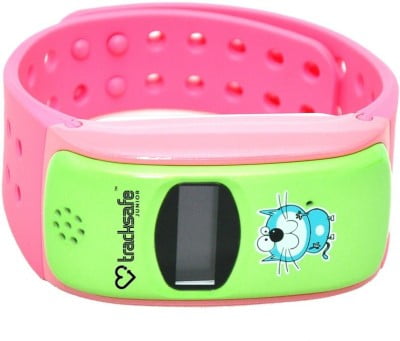 3. Santwissen SantWatch-Kids wearable GPS tracker phone smartwatch:
This highly recommended multi-purpose wearable band comes with (i) Long distance Walkie-Talkie, (ii) Bluetooth child companion, and (iii) Pedometer. It has also got an exclusive call-feature, which is that the watch can call to pre-defined 3 numbers, while, 8 pre-set numbers can call from phone to watch. With an internal memory of 32 MB and a decent battery life, Santwissen SantWatch has some extra ordinary security features for kids' safety. It is a holy grail of security solutions. Available in 4 colors!
Price: INR 12,000
Availability: Click here to buy now!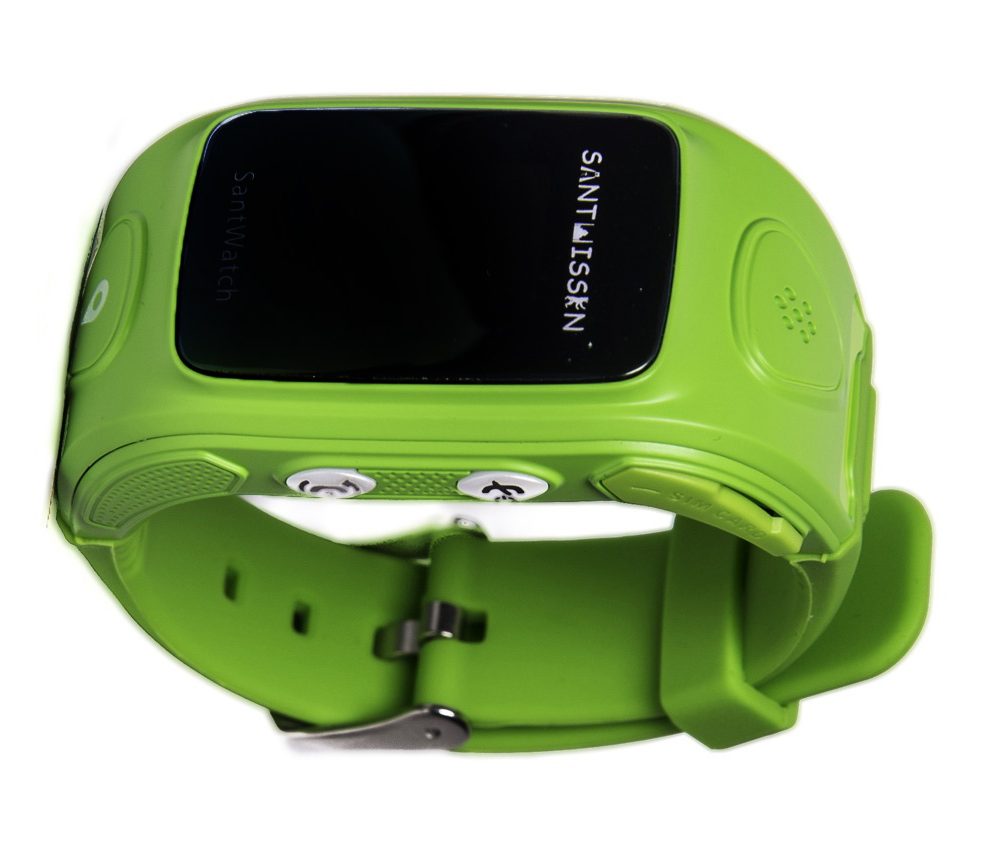 You might also like: [display-posts tag="places-to-visit-with-kids" image_size="thumbnail" posts_per_page="5″ wrapper="div"]