In hot summers, when the SCORCHING weather and back-to-back heatwaves threaten to overwhelm us and everything outdoorsy is put on hold, Noida kids can rejoice! Say hello to Tingaland, an outstanding indoor play area for kids (located in Noida's sector 104 market at The Sterling Retail). Wouldnt mommies and daddies, grandparents, uncles, and aunts want to take a breather? Every Noida kid wants to be here this summer.
Tingaland offers world-class facilities. Packed with entertainment, quality fun, and safety for kids across age-groups, Tingaland is a visual delight as much as a real-time impeccable experience for visitors. A real-life mascot who is on Tinga parade several times within a day cheers us up with his antics. Magic show, dance sessions, kids-friendly menu brought to you by Kwality Catering, and so much amusement, Tingaland is a warm place to meet friends.
So, Noida and nearby parents have a reason to rejoice this summer! Sit back and relax. No need to take your little ones to malls or over-crowded areas in this sweltering heat. Tinga's exuberant and magical world is bound to bring creativity and positive energy in your lil munchkin's weekdays as well as weekend life.
If that's not all, you'd be so happy to know that this awesome play area also offers creative workshops and fun activities around the year. Children get to interact with others and a unique learning concept is provided to their everyday fun learning through the creative learning workshops.
So, folks, are your kids all set to play, jump, run around, crawl, climb and explore a new-fun world out there?
Trust us, a few hours pass like a breeze!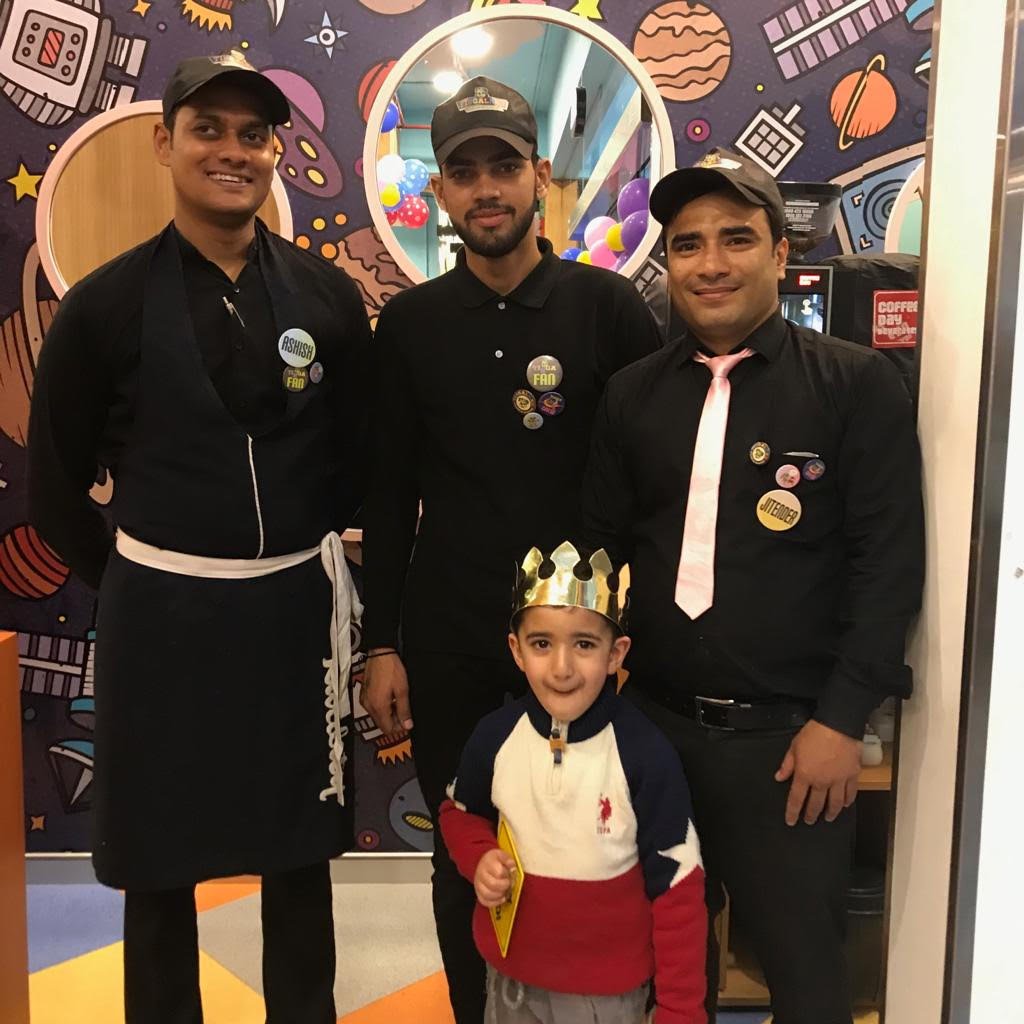 Rating:
Overall experience: 4.5/5
Food: 5/5
Ambiance: 5/5
Fun & Entertainment quotient: 5/5
Subscribe to Blog via Email