Parenthood is a challenging experience. It is new and exciting; you learn as the toddler grows. One- minute you feel overjoyed, the next you feel sleep-deprived. And you won't mind bearing the awful smell of soiled diapers too. After all, diapers are extremely convenient and have made parents' life easier. But, ever thought – what could be the best diaper disposal bin India would have as an option? Perhaps, any mom with her genius mommy brain that could have invented a system or a process to conveniently dispose the diapers?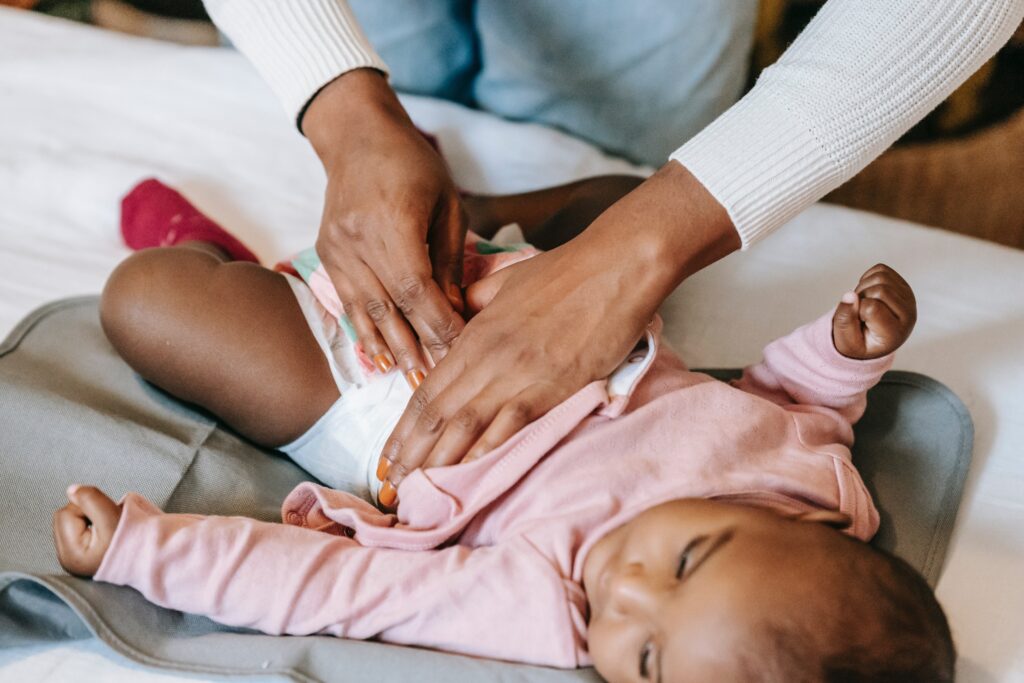 There is no struggle with leakage and no hassle of washing them.
The challenge is where to trash the diaper and what could be the hygienic way to dump it. R for Rabbit has come up with a solution to all your queries related to diaper hygiene. Hygo Bin by R for Rabbit is a unique bin and also the best diaper disposal bin in India, specially designed to preserve hygiene and give comfort to the parents. 
The majority of parents still think that buying a baby bin is not worth it. However, several brands like R for Rabbit offer affordable nappy bins with excellent features. Thus, buying the nappy bin shouldn't be a concern for a new parent.
Why hygo bin should be the preferred choice of parents:
Trashing diapers anywhere not only damages the surrounding but contain harmful chemicals that are dispersed into the environment. To safeguard the future, R for Rabbit has come up with a great alternative that is better for the environment and kids too. Using the Hygo Bin or baby bin is the safest and swankiest way to dispose of the stinking diapers. It is the best diaper bin that provides anti-bacterial protection and prevents the spread of germs. 
How to operate Hygo Bin?
Operating Hygo Bin is as easy as pie. Like any other trash bin, open the Hygo Bin by tapping the lid. Put the soiled diaper inside the bin and close the lid. It's done. Also, you don't have to worry about this soiled nappy stinking up your room as it comes with a carbon filter to trap the smell and keep surroundings stink-free. Now you would know why it is considered the best diaper disposal bin in India? 
Furthermore, it includes a leak-proof bag that maintains hygiene. Keep the Hygo Bin in the room or next to the baby's crib and experience the smoothest kind of diaper disposal ever. After using the Hygo Bin, it is sure that diaper disposal at home won't be an issue for anyone. 
The best and easiest way of disposing:
Disposing of the bag from the bin is easy. Pull out the nappy bag, cut it with the cutter present inside and throw the bag. Ensure that you tie a knot before throwing a bag. Following an unhygienic way of throwing diapers or using a smart and hygienic way – the choice is yours.
Why you should buy Hygo Bin?
1. It is easy to use
The nappy bin is convenient to use and comes with a one-tap smart lid for your ease and convenience. Additionally, it has a child locking system that keeps kids away from opening and closing the bag simultaneously. 
2. It prevents foul smell of soiled diapers
One of the major reasons to buy a diaper pail is to keep the space fresh and to prevent foul smells at the bay. It is recommended to pick a diaper pail that is made of non-porous steel and can block smell better in comparison to the plastic ones. 
3. Correct size
Due to its compact size, Hygo Bin is considered the best diaper disposal bin in India. It accommodates the lesser space and elegantly fits anywhere to match your interior. The frequency of emptying Hygo Bin once a week. 
Highlights of Hygo Bin – The best diaper disposal bin in India
It is easy to refill and a perfect product for a new parent
It is easy to clean and an excellent option if you are looking for something that uses less plastic
It includes a twist-and-secure mechanism to lock soiled nappies and prevents awful smell
Can be brought at an affordable price of 2997/-
This nappy bin is safe as long as you ensure that the baby can't reach the bin
The baby bin stores all the diapers in one place and doesn't take up much space in the room
Final thoughts:
So, if you are wondering where to trash the soiled diapers, get a Hygo Bin, i.e., the best diaper disposal bin in India, from R for Rabbit, and make the earth a wonderful place to live in. Add elegance to your room by adding this smart baby bin and keep your surroundings clean. 
by Mayuri Gangwal