In terms of kitchen equipment, Yodacart is a recognizable household brand. In six cities—Mumbai, Navi Mumbai, Thane, Pune, Delhi, and Gurugram—Yodacart, which was founded by XLRI grads in 2019, is currently operational. It offers real-time, user-driven product discovery for appliances using AI/ML through an AR-enabled browsing experience. Items like a washing machine, refrigerator, television, and air conditioner are listed in Yodacart's product catalog. You may make your daily culinary activities easier by using the newest equipment from Yodacart's assortment of home appliances online. Additionally, Yodacast provides amazing discounts on their huge appliances.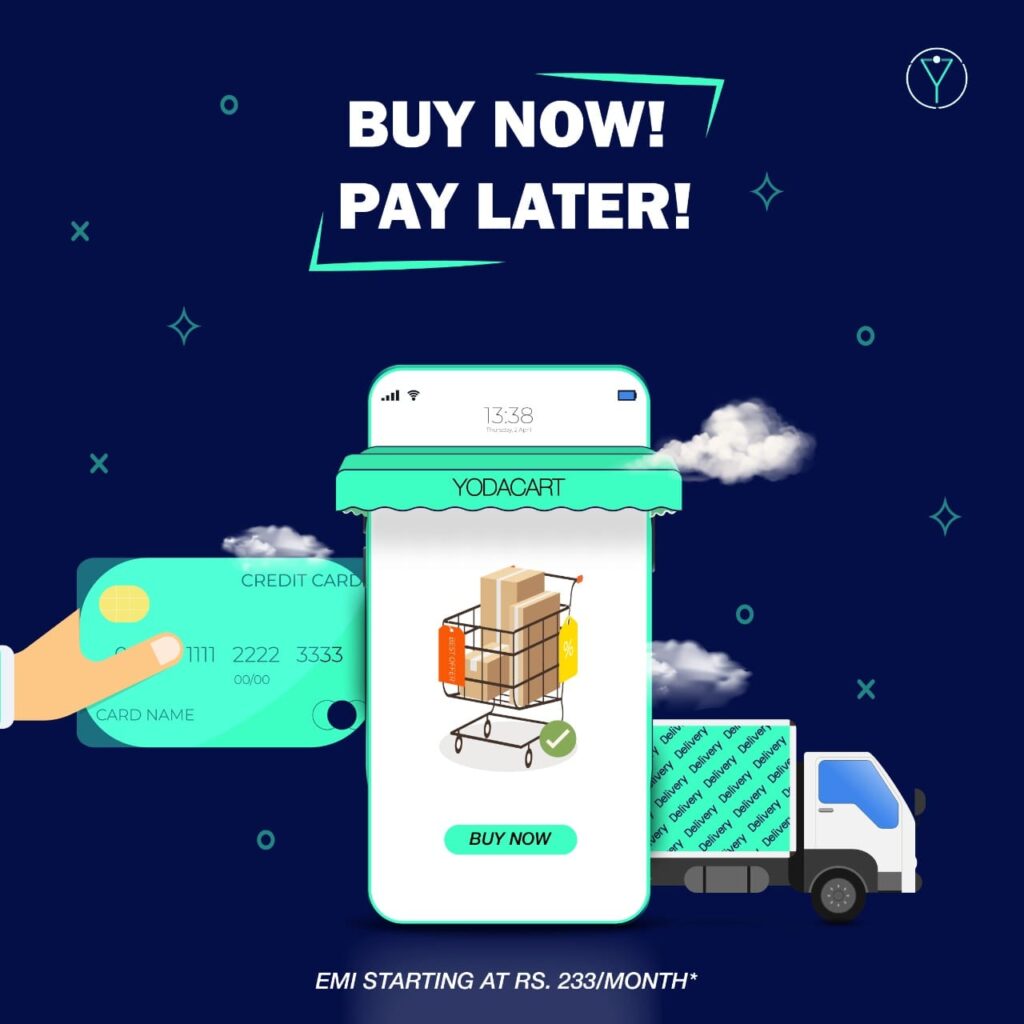 Why is Yodacart the best option for you?
No matter what you're buying—a dishwasher, refrigerator, oven, air conditioner, washer, or dryer—it pays to look into all of your purchasing alternatives and locate a store with an extensive product range, and dependable installation and delivery services, and a helpful return policy. Before shortlisting Yodacart, we investigated and assessed the brand based on a number of different factors, including material quality, durability, affordability, customer ratings and experiences, and coverage prospects. Yodacart's appliances not only save energy but are also good for the environment.
Join the fight against global warming by purchasing the Blue Star 1 Ton 3 Star Inverter Split AC air conditioner from Yodacart. The website has outstanding product filtration so that clients can choose what they want to buy quickly and conveniently. From 4,000 to 100,000 different air conditioners are present. Most importantly, new users can amass amazing reward points. Upon joining, a new member has the opportunity to earn up to 5000 reward points. Click here to get lucky!
Buy home appliances online – Parameters we pinned:
Yodacart doesn't only rely on ratings or consumer comments. The brand evaluates any product or brand using our knowledge, research, and studies. The following are a few of the parameters we pinned that would matter when shopping for home appliances online:
1. Price
Our group's first consideration was the price. Fair pricing given its features would undoubtedly draw interest from a number of people. Every purchase we make should be a wise and ethical choice. Moreover, Yodacart fits this criterion wonderfully. Everyone can find anything they want on a reasonable budget. Yodacart is an affordable brand, in our opinion.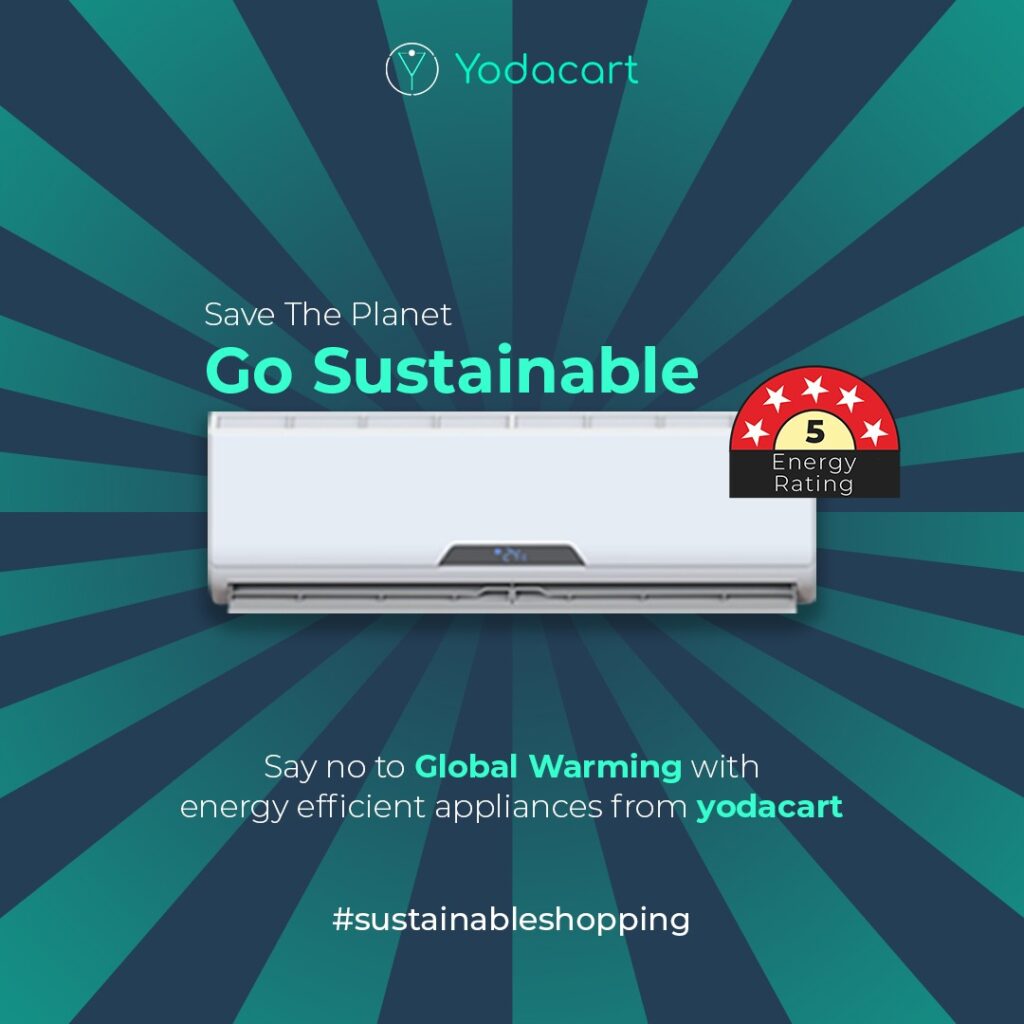 2. Brand value
For a manufacturer to attract buyers to their products, their reputation is also crucial. Considering how new the company is to the market, Yodacart has an excellent customer ratio.
3. Warranty
Appliances in homes are used often and for extended periods of time. Therefore, a warranty is important when choosing the finest home appliance from the best manufacturer. Yodacart offers a fantastic and hassle-free warranty on all of its products.
4. Responsive website
The brand's user-friendly website is one of its most distinguishing attributes. Modern clients almost universally desire a flexible version of their website. After all, it is really necessary. The website offers a completely seamless experience for users and can be visited on any device.
5. Product range
You can pick up any household appliance, including the geyser, air conditioner, washing machine, refrigerator, television, and many more. Each item has a sleek, modern style that takes up the least amount of room possible in a contemporary environment.
6. Equipped with latest technology
Yodacart employs artificial intelligence, machine learning, augmented reality, and virtual reality, as well as conversational AI, to produce a seamless, real-time, hyer-personalised product discovery and installation management with a unique consumer experience. Customers may shop and buy goods in an effective manner because of this.
7. Installation and delivery services
In contrast to the many businesses that charge for shipping, Yodacart offers free or reasonably priced shipping on the bulk of its products. Their delivery services include installing the equipment as well as moving it to the right location in your home.
When investigating any brand, we try to ascertain the elements that customers take into account when making the same purchase. It helps us better understand the viewpoint of the consumer and identifies certain standards for judging the brand. This well-known home appliance brand in India was evaluated using all these variables.
Conclusion:
There is no denying that having high-quality appliances in the house improves living conditions. To swiftly and artistically perform your domestic purchase activities, spend just a short amount of time on the Yodacart website. There is a tonne of modern-technology-equipped appliances available, and everything is competitively priced here. To ensure that their products are affordable for everyone, they keep their pricing low. On December 25th, Yodacart intends to have a Giveaway, with a grand prize of 5 machines totalling INR 2 Lakhs. The brand does a lot of effort to guarantee that you get the greatest results.