Baby Dove product range review for mothers with babies who have delicate and sensitive skin!
One of the finest compliments a girl can receive is that her skin is baby-soft. Indeed, a newborn's skin is soft, delicate and gentle. But so is a baby's immune system. It is delicate. That's why I choose skincare products that I can trust completely.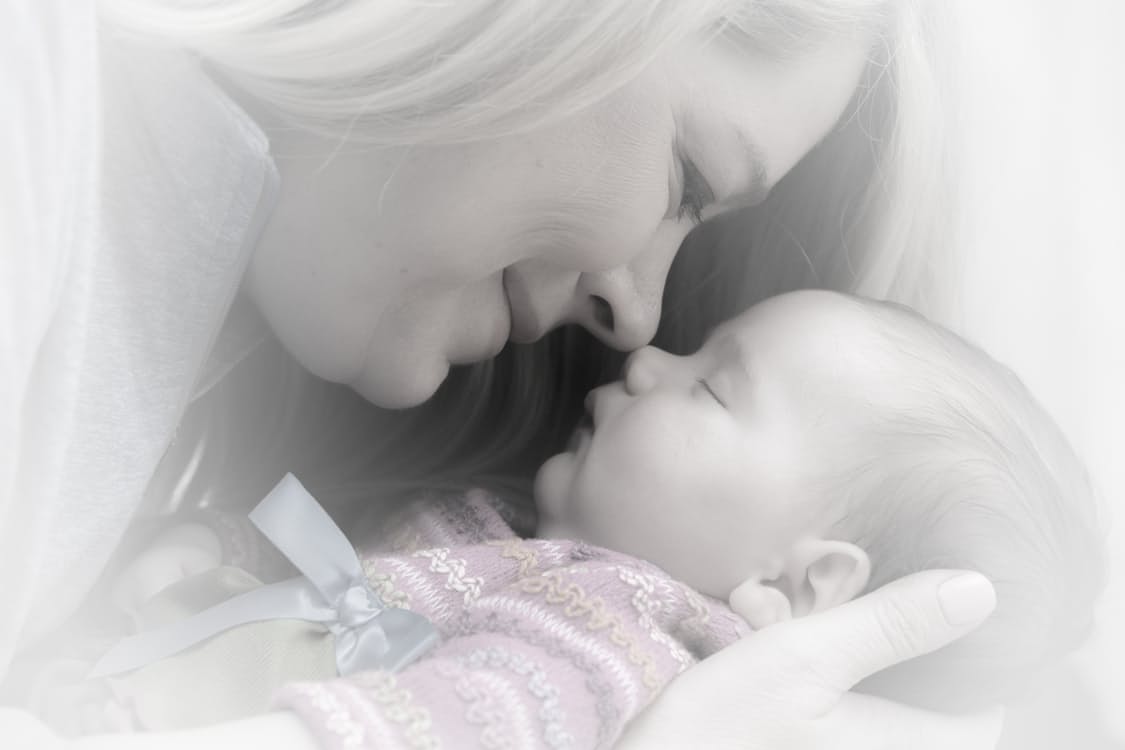 For you just never know what can trigger a bout of allergy in a baby. Especially with the change in season! So, recently I got to try out an amazing collection of products from the newly launched Baby Dove's stable. I was thrilled to find that these products are dermatologist and pediatrician tested, and hypoallergenic so as to minimize risks of allergy.
The product range has been created after a lot of studies and research that has been undertaken to understand a baby's delicate skin. Dove has built on its nearly 60-year heritage of moisture, mildness, and care to develop cleansers enriched with its iconic ¼ moisturizing cream and patented technology to protect the skin's natural barrier. All products are ultra-mild keeping the delicate baby skin in mind and actively replenish lost moisture and nutrients in a baby's skin.
1. Baby Dove Rich Moisture bar: Formulated with the ¼ moisturizing cream, this soap bar can be used around the year on any skin-type. A 75-gram standard bar packed neatly in an elegant yet cute cream and blue packaging gently cares for your baby's skin. Now, bathing time is full of fun and nourishment. All thanks to Baby DoveJ There is a mild fragrance to the soap that has been developed for delicate skin proven to minimize allergy risks. Priced at Rs. 48, you can purchase the product by clicking here.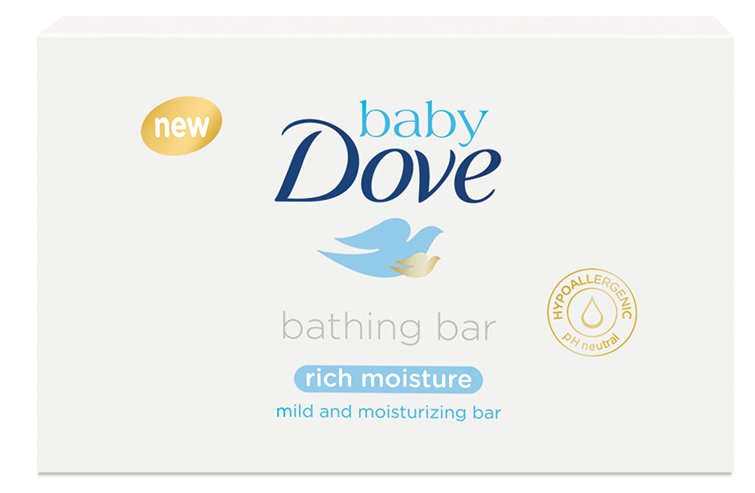 2. Baby Dove Nourishing Baby lotion: By far our favorite steal from the entire collection, Baby Dove lotion is not only effective for a baby's delicate skin, but also helps moisturize a mommy's wrinkled hands. The bottle is nicely packaged with a cute and distinct shape and has gentle, nourishing care formula which promises to keep your little one's skin moisturized all day long. This is very important as a baby's skin loses moisture up to 5 times faster than an adult's skin. We apply it thrice a day, once after the bath, then during noon time after lunch and before going to bed! A gentle massage with this lotion relaxes the baby's tired legs, shoulders, back, and elbows. For a 200 ml magical potion all you need to spend is just Rs. 180! Isn't that so cool?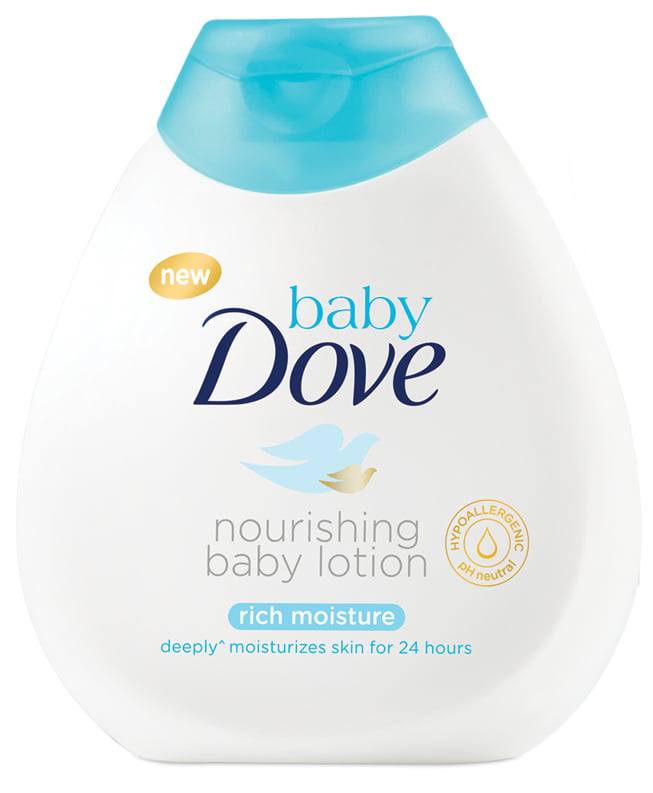 3. Baby Dove Baby care wipes: If you thought water wipes are the only thing that can touch your baby's ultra-sensitive bottom, then re-think. Baby Dove promises to look after your little one's skin with these hypoallergenic baby wipes, that are instantly moisturizing and as gentle as water. This product has been tested by a team of dermatologists and pediatricians. Each sheet when applied for cleaning purposes neutralizes pH in seconds and protects the baby's skin against redness and irritation. Easy to carry anywhere and multi-purpose too, a pack of Baby Dove wet wipes has 50 sheets which can be bought online by clicking here.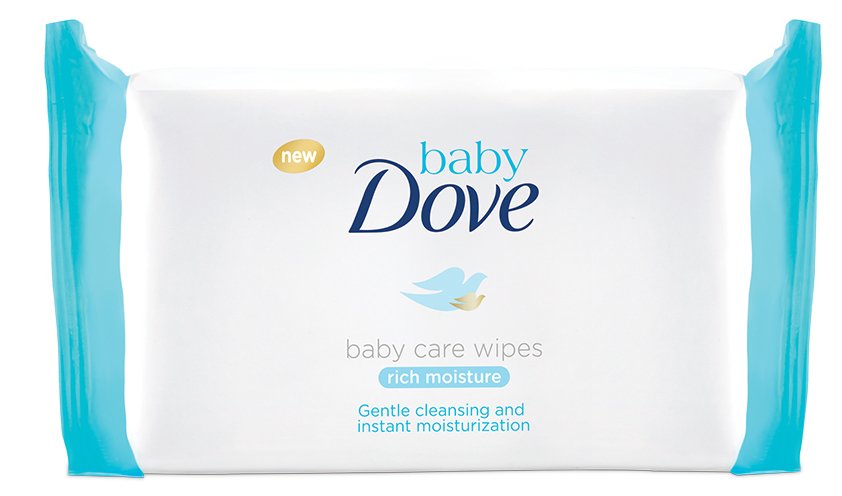 4. Baby Dove Diaper rash cream: Diaper rash can be a painful affair. Even though our Indian baby products market is full of medicated creams to treat aggressive rashes, it is difficult to find an effective solution. After bath, if you religiously apply a coat of this amazing formula on a regular basis, it will ensure your baby's skin is protected from redness and irritation. The tube is easy-to-carry anywhere, anytime. The cap is also easy-to-open. With this comforting baby rash cream, new moms can now have a solution for diaper rash woes. Priced at Rs. 210, you can purchase it online by clicking here.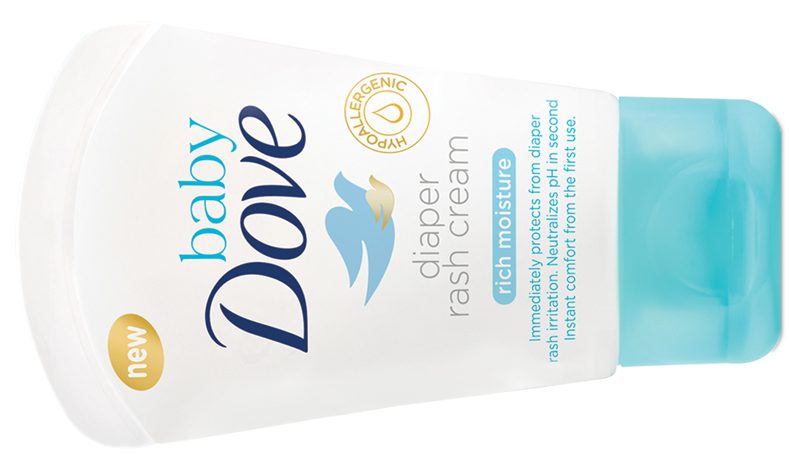 5. Baby Dove Sensitive Moisture bar: And for those babies with sensitive skin, Baby Dove has the Sensitive moisture bar that is developed specifically for such babies. Its pH neutral formula with ¼ moisturizing cream for softer skin, Sensitive Moisture soap bar by Baby Dove has won my heart. It works like butter on the little one's skin. Post bath, the skin looks shiny and supple. Priced at Rs. 48 for a 75-gram standard bar, this clearly is loot for all those moms who are tired of applying medicated soap bars on their baby's skin. Shop online for this item by clicking here!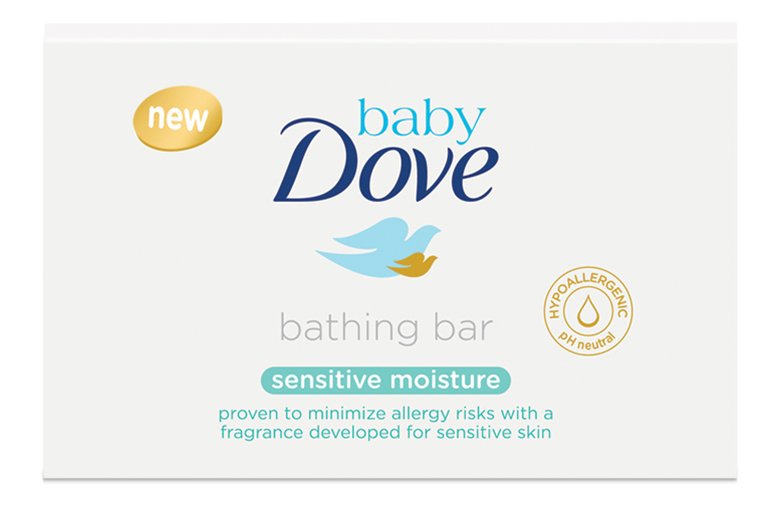 So, mommies- here is hoping that your baby's skin shall be well-looked after 24*7 with the special range of skincare products which have been developed keeping your baby's delicate and sensitive skin in mind. To know more about Baby Dove, click here!
Subscribe to Blog via Email
You might also like: [display-posts tag="new-born-baby" image_size="thumbnail" posts_per_page="5″ wrapper="div" orderby="rand"]