This summer, say goodbye to prickly heat rash by trying out our top recommendation for your baby's soft skin!
If you thought the harsh summer heat is unbearable for you, think of what it would do to your baby's 'softer-than-roses' skin. Heat rash, or prickly heat, is a red or pink rash usually found on body areas covered by clothing. It can develop when the sweat ducts become blocked and swell and often leads to discomfort and itching. While it may affect adults in hot and humid climates, it is most common in babies.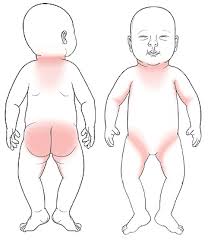 Babies, like everyone else, sweat to cool down. If he sweats so much that his pores clog and sweat can't get out, heat rash develops. Babies and young children are particularly prone to heat rash because they have smaller pores than adults do.
Heat rash looks like dots or tiny pimples on the head, neck, and shoulders. It is mostly seen it in the folds of the baby's skin and on parts of his body where his clothing fits snugly, including his chest, stomach, neck, crotch, and buttocks. If he wears hats, the rash may spread across his scalp or forehead. And the real reason of babies getting affected by it will probably stun you. Mostly, it is because of over-enthusiastic parents who dress their baby too warmly. Having said that, it can happen to any baby in very hot weather. A baby should be dressed as an adult would be to be comfortable at the same temperature and activity level. Babies' hands and feet may feel cool to your touch but that does not mean they need to be dressed too warmly in hot weather.
Start by cooling your baby down. This means making adjustments to the temperature of the room she's in and making sure she's appropriately dressed. In the summer months, especially in non-air-conditioned homes, there's more of a risk of developing a heat rash. Bundle your bundle of joy in loose-fitting clothes are essential.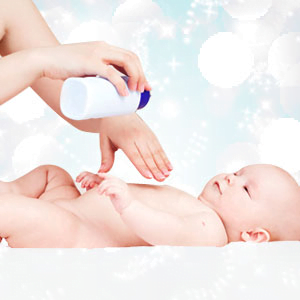 Do not make the mistake of applying creams – instead, dust an effective powder that not only absorbs sweat, but also soothes the inflamed skin. Himalaya Prickly Heat Baby Powder is your best bet, because of the natural ingredients it contains. Enriched with the cooling extracts of Khus-Khus that refreshes the skin and Yashada Bhasma (natural Zinc), which keeps the skin dry and smooth – it is a gentle formulation that keeps baby fresh, cool and happy. Neem has antimicrobial, anti-inflammatory and antioxidant properties, which protect baby's skin from infections, rashes and inflammation. The natural Zinc has antiseptic properties and accelerates healing – it has traditionally been used as a wound healing agent. Olive Oil nourishes the baby's tender skin. Vetiver, or Khus-Khus has antiperspirant and astringent activities, while almond oil restores skin moisture.
Being an Ayurvedic formulation, it contains 100% pure specially blended herbs, making it effective, mild and soothing. Unlike other powders that have a 'dusty' texture, this powder stays on skin for a pretty long time and has anti-sweat property.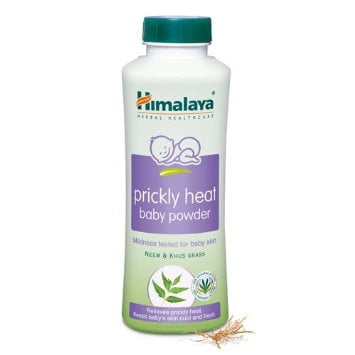 Himalaya Prickly Heat Baby Powder provides relief from prickly heat and protects skin from infections. The ingredients work together to keep your baby's skin cool. This powder can be used during diaper change, before bedtime and after bath.
More than anything else, the packaging makes it easy to carry during travel; tight lid-cap, doesn't come out on its own, so ensures child safety – by reducing the chances of kids swallowing it if the bottle is left unattended. Besides, the packaging has been done in white (pure), green (herbal) with a hint of purple (cute) is quite appealing.
Himalaya Prickly Heat Baby Powder is available in different mother-friendly pack sizes, so can be easily put in the diaper bag, or the large bottle can be placed in the bathroom cabinet.
For quick online purchase, click here.
Subscribe to Blog via Email