by Vaishali Sudan Sharma updated on March 24, 2015
TCT takes you down the memory lane. Have a look at some of the most cherished memories from the golden period! That's right! We are talking about the good old 90's. Enjoy the blast from the past.
Let's take a trip down the memory lane. Shall we? I am in love with the 80's and the 90's 😉 The most wonderful time of my childhood was enjoyed in the grandeur of this amazing transition period! Those born around then or grew up in the sepia printed 80's or the retro maniac 90's also enjoyed the charm of 2 wonderful periods. They enjoyed the simplicity of the 70's and at the same time, also happened to get a sneak preview of the modern millennium.
We grew up eating Uncle Chips and Crax, drinking chilled water from our Milton's water-bottle that our mothers made sure were tightly sealed with the chained top. We wore PT shoes (white canvas shoes) on our sports day. Played with wooden table tops and often played paper games for fun! Our evenings were well spent watching Chitrahaar on DD National. We would wake up to the sound of Akaashvani. Our Sunday mornings were all about watching the epic B.R. Chopra's Mahabharata with the entire family.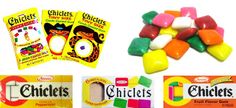 Such childhood nostalgia! Like me, did you also enjoy watching the handsome, bald Richard O'Brien from the Crystal Maze on Star World. Oh! You must have been lucky if you had cable TV around then.. What about cordless phones or a Maruti800? Now, that was a true luxury. I remember my brother would collect tazzos, G.I. Joe figurines and trump cards. Buying audio cassettes used to be such a fad and owning a Walkman in itself was an achievement.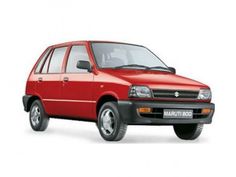 Life back then was so straightforward. Either we had it or we didn't. Atleast, we were content with how little or how much we had. Besides, we weren't chasing likes on the social media networks.
We would get tired of running around in the park and not by playing Xbox! Today, parents are taking classes on how to be a cyber smart parent, how little do we realize that we must first act like a parent, leave aside the smart bit! And cyber is still too far from it all. Wherever we go, a party or a get-together, we greet later, but first, it's to look for a WiFi connection.
It is only getting complicated. But, that's what it is.
Our kids will probably miss Xbox, Play Stations, IPads in the times to come. Regardless of how upgraded I feel at the moment, a decade from now, I will feel nostalgic about high tech 'evil-ish things' that might become my little treasures in the near future. Some of these 'evil-ish things' shall fade in the years to come, while some of them will be discarded on the uphill road, TV shows that will get lost in the clutter, DVDs destroyed, mobile phones and net-books uploaded on the e-commerce websites at half price, only because we would have brought something better than that..
But, I shall continue to remember the emotions and thoughts. Those that would have gone behind them all. How my husband couldn't control his excitement when he went looking for a smart book for me, a precious gift for my 30th. I doubt if it will ever get replaced with something better. Or perhaps, it might..
..I cant forget how happy my mother felt while filling the green colored Milton water-bottle with a litre of fresh, cold water, each passing day, just a few minutes before we would hop on the school bus. Or, how I felt on those balmy Monday evenings of the late 90's, while, polishing my canvas shoes with the chalky white shoe polish, its spongy brush, the white polish dribbling from it.
This is it! Childhood, a part of it coated with innocence and the other part with those sweet, old memories.
Such childhood nostalgia!
This post was originally published on World of Moms
Image source: 01, 02, 03, 04, 05, 06, 07, 08, 09, 10, 11, 12, 13, 1