Most believe that there are five biggest parenting challenges faced by millennial moms and dads:
1. Balancing family and career
2. Being afraid to say 'NO'
3. A culture of blame
4. Ensuring children have access to quality health and quality education
5. Overload of information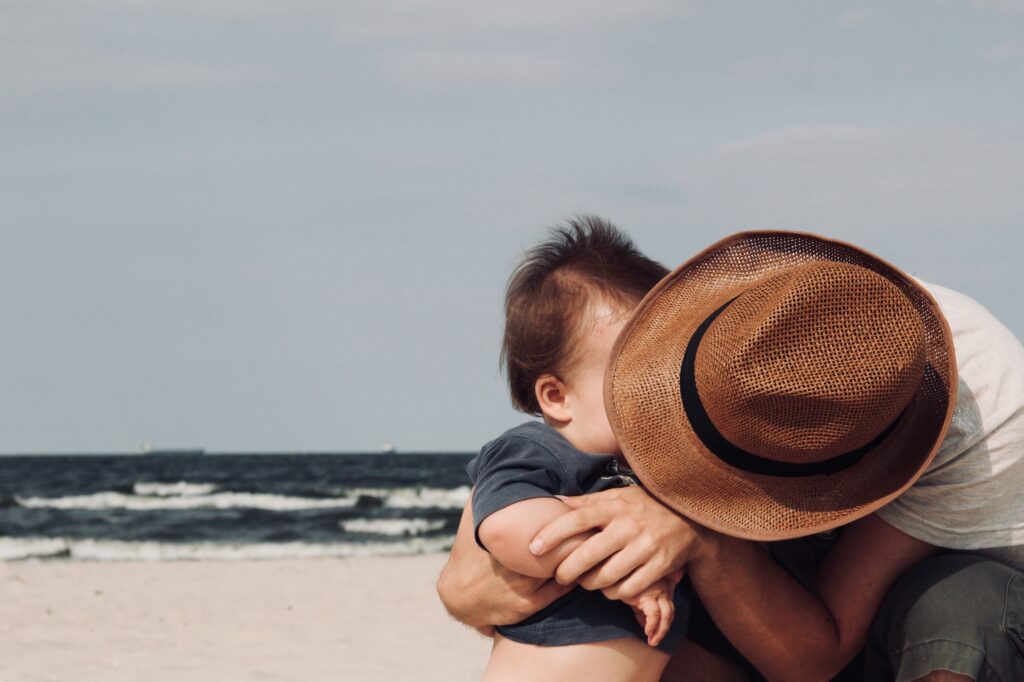 Expanding on point number 4, now imagine this dialogue happening taking place between your child and yourself:
Baby – Mommy! Where are you?
Mommy – Yes, here I am.
Baby – I did a poo in the diaper and its itching!
Mommy – Ohh! Let me check. I am sorry for the pain you are bearing.
Did you find this conversation unthinkable? Yes? It's because even if the baby is trying to tell you this, he/she won't be able to verbalise his/her feelings. They are small to express their concerns. Therefore, as a parent, you need to step up, face the parenting challenges, and literally hunt for brands offering diapers that cause no side effects to babies. Our suggestion: Soft and supple feather diapers by R for Rabbit that have made this diaper duty easy and fun.
Parenthood comes with a challenge. Be it picking the best meal or strollers, deciding the best nappies and diapers, or anything, you have to search and practice a lot every day. Buying baby bags, feeding bottles, toiletries, mittens, or strollers are okay, they can be ordered online and there's nothing more to do with colours. But you can't pick diapers anyway, because each child is different and might have to face rashes and infections caused by diapers.
R for Rabbit understands your parenting challenges:
With over 1.5 million customers, the popular brand R for Rabbit is considered the most amazing baby company and launches products with exceptional features. For instance, it has recently launched Feather diapers which have become a preferred choice of new parents due to several reasons.
Conceptualised around the grievances that babies face while using diapers; R for Rabbit took a unique route through a series of ad films "Why Mom, Why?" by making babies voice out their concerns themselves. Highlighting the different pain points, the brand aims to question the parents why they are still using ordinary diapers (and compromising their newborn's health) when the best ones are available in the market!
Let's delve deeper and find out why these babies need feather diapers that suit all skin types.
Why go for R for Rabbit Feather Diapers?
1. Excellent absorbent with wetness indicator

Feather diapers by R for Rabbit are excellent absorbers and don't become saggy with poop. It is made up of breathable material and allows airflow. Also, it can be stretched enough and leave no spots or marks on the baby's skin.
One of the rarest and exceptional features of a feather diapers is the wetness indicator line that turns yellow when the diaper is completely soiled. This feature helps new parents to know how many diapers their baby uses in a day so that they can buy feather diapers accordingly.
2. Leakproof and available in different sizes
Another reason why you should go for feather diapers is they are leak proof. These diapers have excellent absorbency features and create no mess. Thus, give your little ones enough fun time and good sleep throughout the day. Also, not every brand designs diapers in different sizes. They design diapers in a regular size, so might not reach potential customers.
However, R for Rabbit designs diapers in different sizes ranging from XS to XXL and can be used by every baby. Feather diapers could be an ideal pick for babies weighing up to 15 kgs. Buying R for Rabbit Feather Diapers could save you money up to 10% on every plan. The brand offers multiple subscription plans for 15-30 days and gives customers a chance to save 10%.
3. Tried and tested
Before launching feather diapers in the market, the brand has done 3 different tests against other diapers to ensure quality and safety. Therefore, R for Rabbit assures every customer of delivering safe and premium products like diapers and wipes at a feasible price. Don't believe us? Order a SAMPLE pack at just Rs.1 per diaper from the website and let your kid experience the feel of the finest diaper in India. (Use code TRYSAMPLE when you checkout).
4. Chemical-free; Comes in pant style
The major concern every parent has while using diapers is skin rashes and infections due to chemicals used in the diapers. But you don't have to worry about this with feather diapers, as they are chemical-free, dermatologically and paediatrician tested, and suit all skin types. Also, these diapers are free from parabens, and phthalates, and are designed in pant style to give comfort to babies.
When a baby wears diapers for hours, it causes rashes on the skin. But feather diapers are thin and have a dry touch liner and keep the moisture away from the skin thus, prevents rashes and dampness.
Worried where to throw a soiled diaper?
R for Rabbit has also come up with a new diaper disposing bin, Hygo Bin that has a carbon filter, and leak-proof biodegradable trash bag that traps the foul smell inside the pail to create a stink-proof environment. It doesn't stink when kept in the room and adds class to the space.
Beyond diapers and Hygo Bin, R for Rabbit has also introduced baby wipes that consist of 98% fresh RO and feel gentle on baby's skin. The wipes are soft and lightweight and don't cause rashes.
Furthermore, they are enriched with vitamin E and leave Aloe vera intense fragrance.
Why go for other brands' diapers when R for Rabbit offers exceptional features in a single product at affordable prices? Think again, before you BUY!