Little Joys is India's first holistic one-stop digital health and wellness platform for kids, with a variety of uniquely designed science-backed products that address their various needs and overall well-being. This kid's brand aims to bridge the gap between health and wellness for children in a fun and creative way. Here's an honest parental verdict on Little Joys' products – The kid's health and nutrition brand.
Little Joys' products are designed with the notion that children prefer offerings that excite them, be they creatively or taste-wise! Little Joys products encourage kids to try them out, ensuring kids' health and wellness becomes a hassle-free process for the parents.
Little Joys go by the mantra "Developed by Experts, Loved by Kids, and Approved by Parents." Their formulations are created by a strong team of 14 medical professionals with over 35 years of experience. Joining them is a group of parents and their little ones to help build products that are loved by kids and approved by their parents, for the kids.
Here we are going to review the different offerings by Little Joys and give our honest opinions of their products.
The portfolio of kid's health and nutrition brand Little Joys includes:
1. NutriMix Nutrition Powder – One of the best Little Joys products
Parents looking for a nutritional supplement for picky eaters who want to supplement their diet with almonds, walnuts, chia, and flax seeds should consider Nutrimix nutrition powder by Little Joys. It comes in a chocolate flavor and provides the necessary nutrients in a fun and tasty way for children.
This pediatrician-recommended nutrition powder is created with ingredients such as DHA, omega 6, and MCT that are known to boost concentration, brain development, and memory, making it a holistic choice for kid's nutrition. It also contains calcium and vitamin D, which aid in bone strengthening and make your child stronger and more energetic. Also included are ragi and bajra which are excellent prebiotics for healthy digestion and faster metabolism, important for your kid's health. It is completely safe because it contains no added sugar, preservatives, gluten, or flavoring.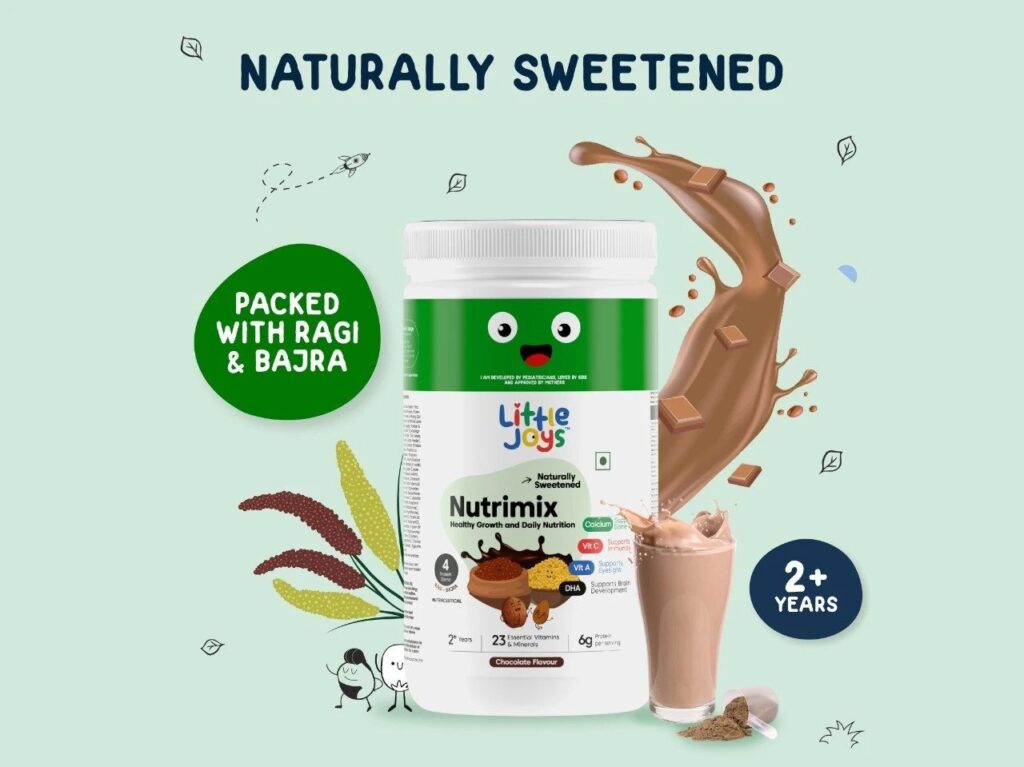 Suitable for: Children 2 years old and above
How to use it: For 2 years and older, mix 2 scoops (30 grams) of the nutrition powder with 200 ml milk or water daily.
Pros:
Contains Almond powder which strengthens the immune system
Packed with ragi and bajra for healthy digestion and faster metabolism
Naturally Sweetened
Vegetarian Plant Proteins
6g Protein Per Serving
Palm Oil + Maltodextrin Free
Cost-Effective
Cons:
Not for kids below 2
Contains milk and nuts allergens
2. Multivitamin Gummies
These multivitamin gummies are ideal for picky eaters. They come in the form of strawberry-flavored chewable gummies packed with 12 vitamins, minerals, and 6 fruits and vegetables. While most gummies contain maltodextrin and high fructose corn syrup, these multivitamin gummies have ZERO added sugar. It compensates for vitamin deficiencies and improves children's health. It also serves as an alternative to bitter syrups.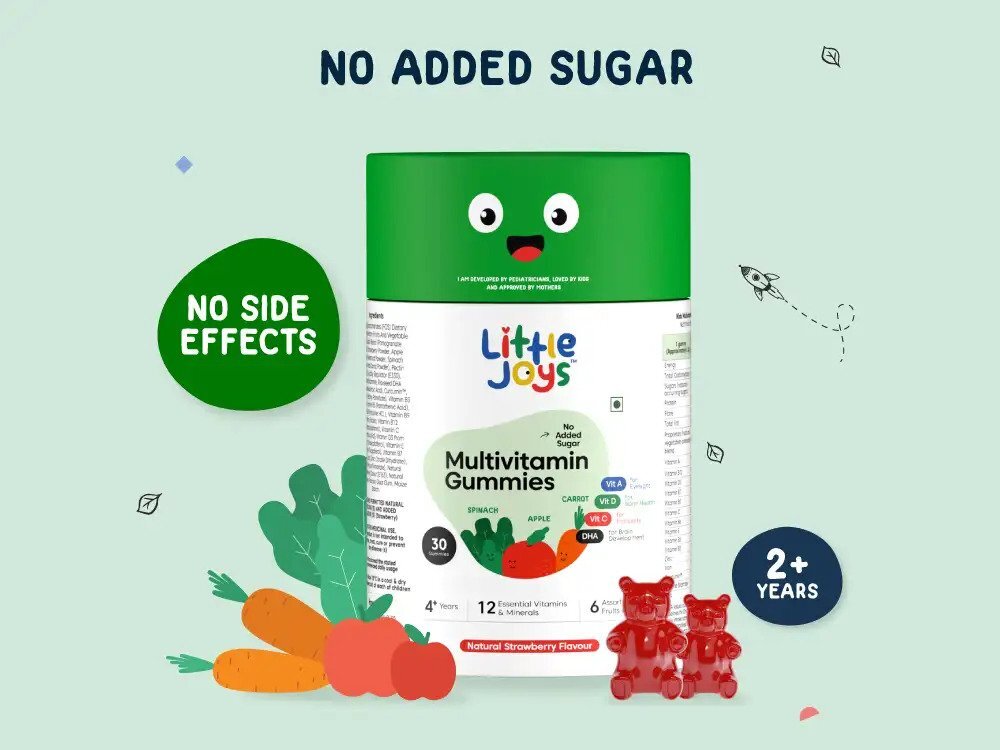 Suitable for: Children 2 years old and above.
How to use it: One gummy daily for kids 2 years and older. For best results, use Multivitamin gummies for 3 months.
Pros:
12 essential vitamins and minerals
Strawberry flavor – loved by kids
Cost-effective
No added sugar
No chemicals, preservatives
No side effects
Cons:
Not for kids below 2
Comes in only 1 flavour
3. Multivitamin Chocolate
As the name suggests, Multivitamin chocolate is all-natural chocolate sweetened by jaggery and contains 11 vitamins and minerals. It aims to build your kid's immunity, strength, and memory in the tastiest way possible. It also curbs your kid's carve for chocolate while being nutritious at the same time. This is ideal for parents looking for a more nutritious and better alternative than regular chocolate. It contains Zinc for immunity, DHA to promote brain development, Vitamin D to improve bone health, and Vitamin A for better eyesight.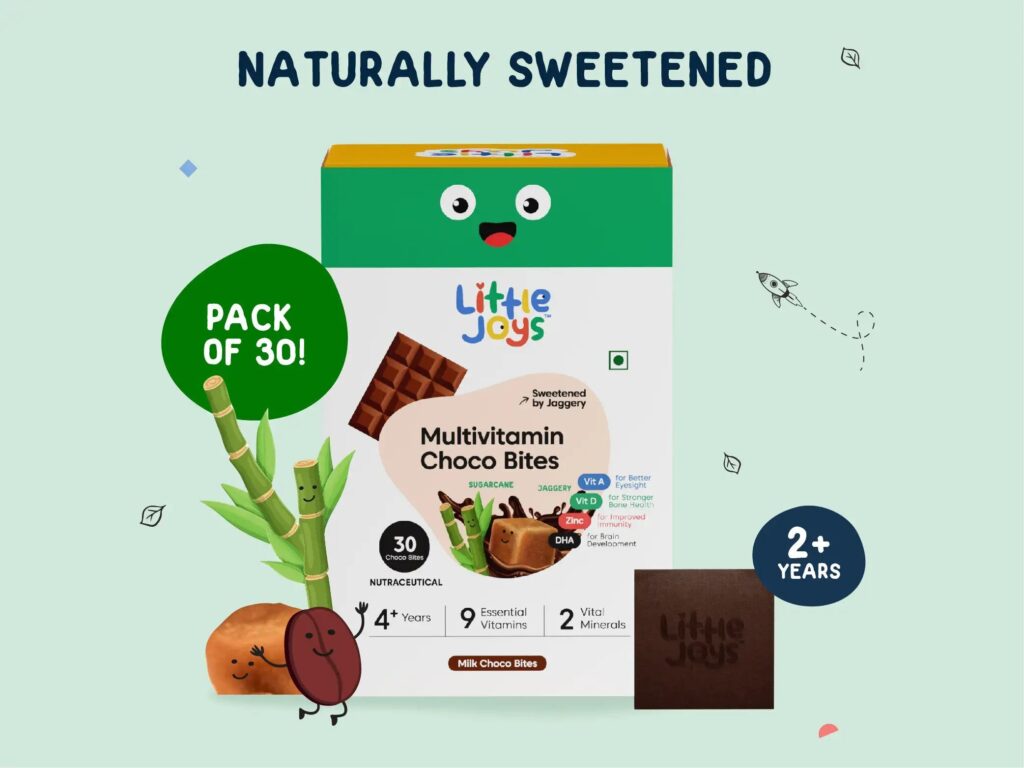 Suitable for: Children 2 years old and above.
Pros:
Contains 11 essential vitamins and minerals
Curbs chocolate cravings
No Sugar
Promotes brain development
Good for immunity
Cons:
Not for kids below 2
Only available in milk chocolate flavor for now
4. Crayon Handwash – Awesome innovation from kid's health and nutrition brand
Crayon Handwash is a better alternative to regular handwash. We know how difficult it can be to get children to follow a hygiene routine; hence this handwash aims to make it as enjoyable for them as possible. It is intended to make handwashing enjoyable and simple for your child. It allows children to draw shapes, numbers, or letters and mix colors in a mess-free environment while learning proper hand washing.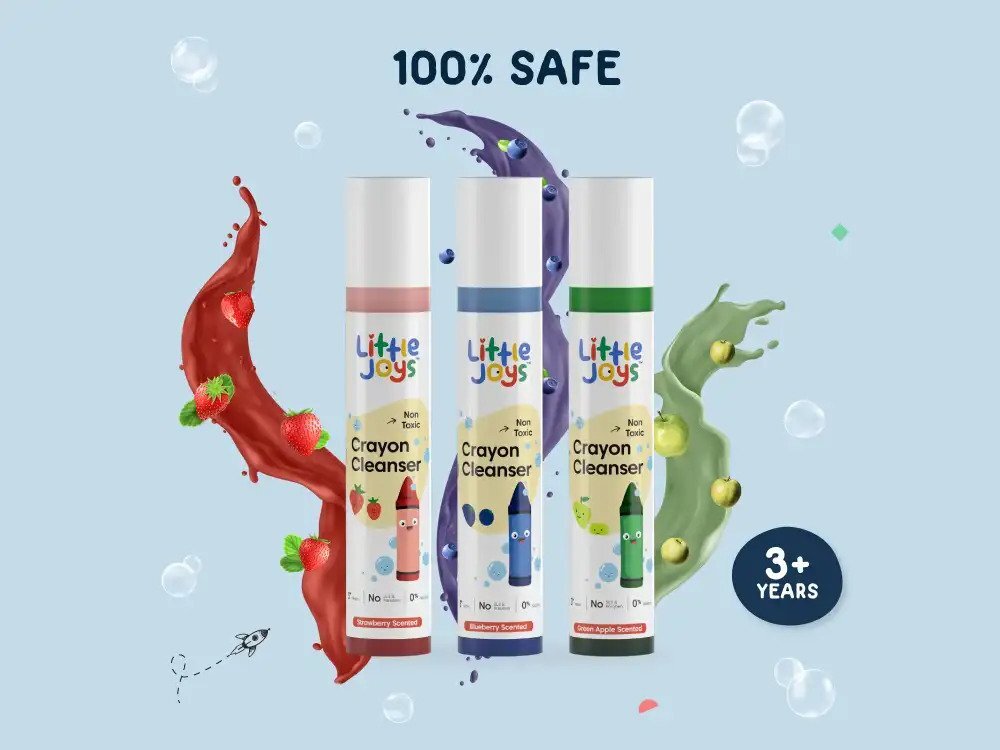 Suitable for: Children 3 years old and above.
How to use it: Use crayon handwash to draw on palms, and then wash under water for 20 seconds.
Pros:
A unique and innovative way for kids to learn handwashing
Gentle on the hands
Spillage-free, portable
Paraben, SLS free
Cons:
5. Fluoride-Free Toothpaste
Fluoride-Free toothpaste by Little Joys is formulated with natural ingredients such as Aloe Vera, Neem Oil, Triphala, and Pomegranate to help prevent infections, decay, and cavities. It also aids in treating gum disease, disease, and poor oral hygiene.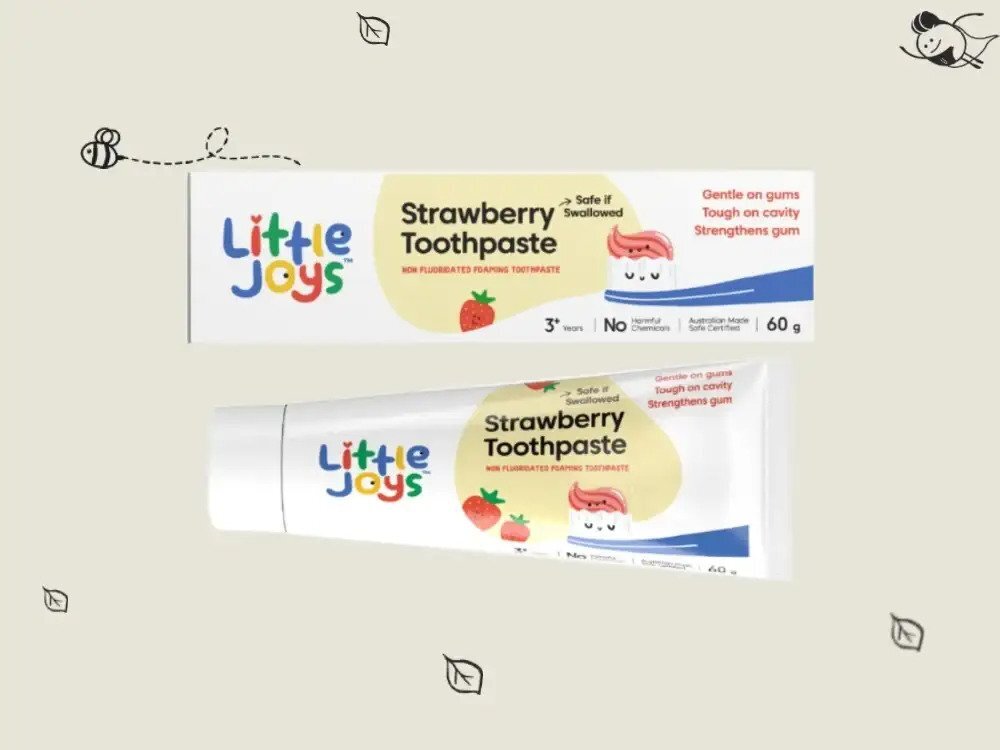 Suitable for: Children 3 years old and above.
How to use it: Use a pea-sized amount of toothpaste and gently brush gums and teeth in a circular motion. Rinse, gargle and giggle.
Pros:
Protects the mouth from oral cavities and infections
Leaves a refreshing taste
Has antibacterial properties that remove plaque
Protects the teeth from bleeding and infections
Cost-effective
Cons: