Dear new mom, as you embark on this magnificent journey of motherhood, it is not surprising to say that you may experience situations where you might be thrown at the murkier ends and prompted to be concerned or worry about overfeeds, diapering rashes, and related issues. So, as a mom of two, I would like to share some things that might help you decide on the best diapers for your baby. As a mother, whether it is about a diaper or their health, we know you would never compromise on a baby's comfort.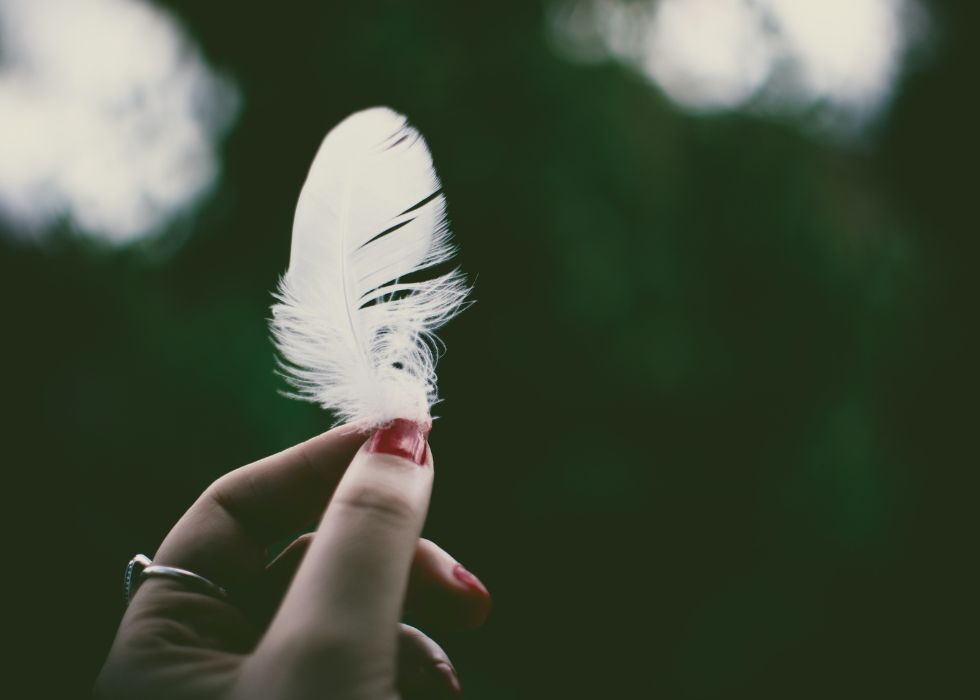 What's so special about feather diapers by R for Rabbit?
The diapers are available in an array of options by various brands. Be it the material or style, diapers are designed to keep your baby comfy and healthy. They form a protective barrier between the baby's sensitive skin and urine or feces, thus preventing rashes and other skin irritation caused by cotton clothes. An adequately fitted diaper keeps the clothes clean and prevents leaks, chafing, rubbing, etc.
#Feathersoftcomfort:
Whether you're a first-time parent or expanding your family, your child always deserves the best. We know that motherhood is an incredible feeling and a full-time job. Therefore R for Rabbit understands the parent's concern and offers the best #feathersoftcomfort diapers for your little ones with Feather Diapers. It offers disposable diapers that are clinically tested and chemical-free.
Not only this, their diapers are leakproof and ensure that your baby sleeps comfortably through the night. If you still have questions about why R for Rabbit's Feather Diapers are the trusted and preferable choice for parents then scroll down for the answer!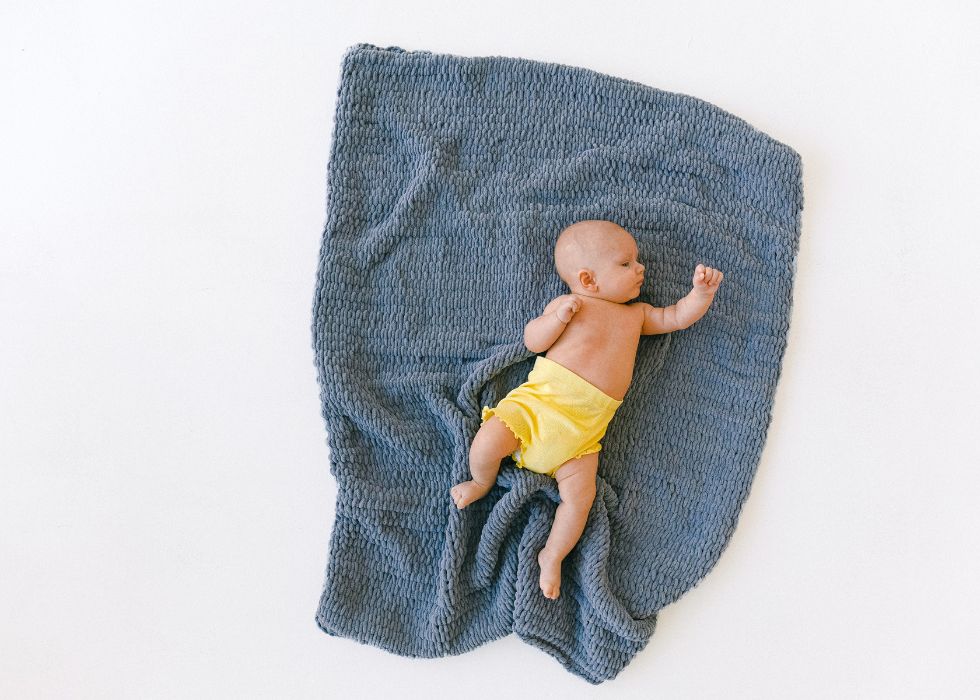 What makes R for Rabbit's Feather Diapers unique from other brands?
With a plethora of options available in the market, selecting the best and most comfortable diapers can be a daunting task. Here's a list of a few points that make Feather Diapers by R for Rabbit the best and ultimate choice for parents.
1. Brand's credibility
The selection of the brand plays a crucial factor when choosing the perfect diaper for your baby. Experts recommend going with a reputed and well-established brand like R for Rabbit. It is because the brand has invested in research and development to create a product that focuses on enhancing the baby's comfort level. Feather Diapers from R for Rabbit are thin and light weighted, ensuring a perfect fit for your child. It also reduces the chances of slipping down and makes it convenient to carry as it takes minimum space in your bag.
2. Softness and breathability
Unlike an adult, a little one's skin is delicate and sensitive. And when the diapers have harsh chemicals, they may cause redness and other skin problems. This can be irritating and can cause discomfort to your child. Other than softness, another vital factor that is especially important for newborns and infants is the breathability of the diaper. Feather Diapers are made with chemical-free, high quality material having 10 million* breathable pores which allow air to easily pass through ensuring super absorbency and no rashes.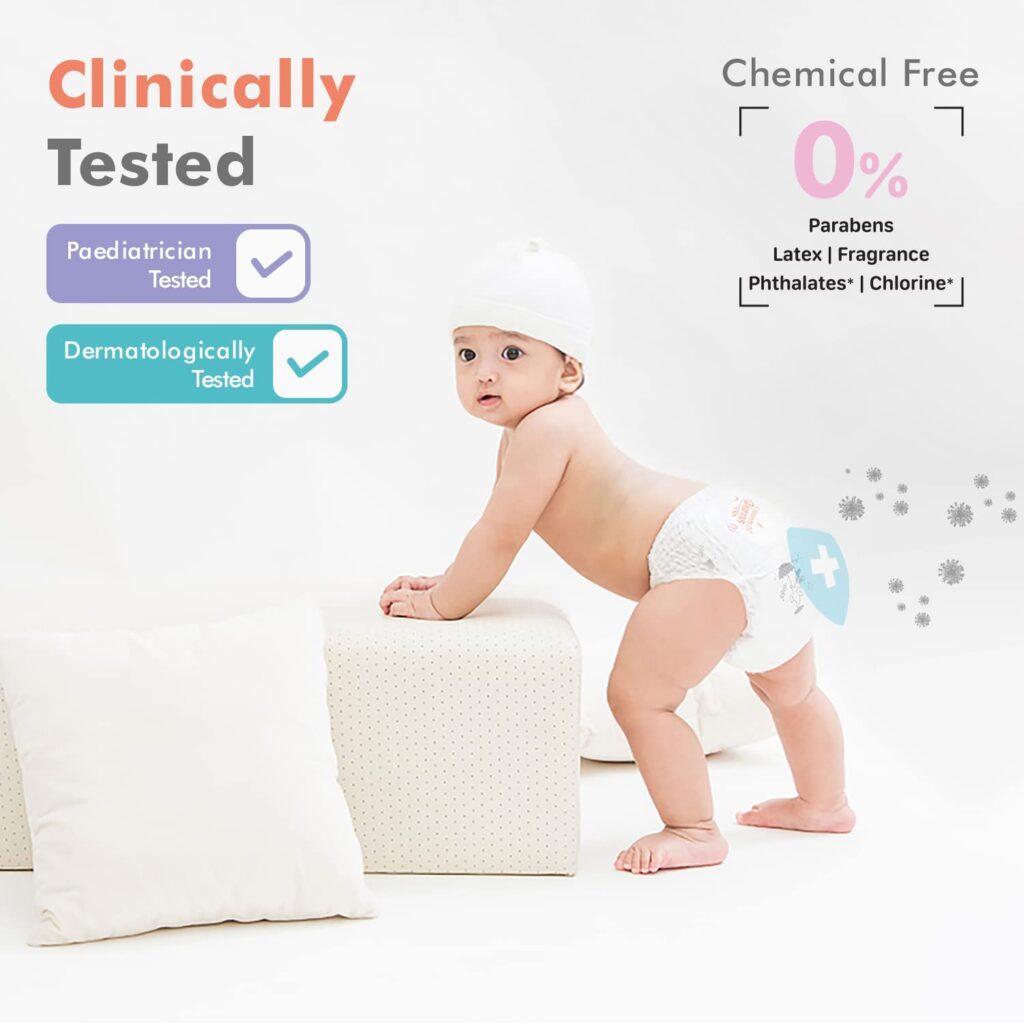 3. Baby size or weight
Baby size and weight directly impact the absorbent capacity of diapers. If the diaper is small, it will neither provide adequate coverage nor fit properly. A small diaper can be tight around the waist and uncomfortable to wear for a long duration. On the other hand, a loose diaper can cause leaks and discomfort. A heavy baby needs a diaper with more absorbent capacity. Therefore, unlike other brands, R for Rabbit's Feather Diapers comes according to the baby's weight and not by age, providing adequate coverage and offering an appropriate level of absorbency.
4. Experience convenient diapering
These diapers ensure that you and your child may have a joyful and comfortable day. They have a wetness indicator that goes blue when it's time for a change and disposal tape for quick, clean, and hassle-free disposal. Say goodbye to the inconvenience of routinely checking your child's diaper and say hello to more quality family time with Feather Diapers.
5. Frugal purchase (under budget)
While diapers are good to carry anywhere, they come with a budget tag. Diapers consume a significant amount of your monthly budget. This becomes more crucial, especially for families with 2 or 3 children. R for Rabbit is a brand that offers you value for money. Their diapers are the best and superior to other well-known brands. What's amazing is this newborn diaper comes under the budget, and can be purchased online.
Conclusion:
Responsible parenting is investing the time to properly assess your baby's needs before making a diaper selection. High absorbency, supreme comfort, and cost are just a few elements that need to be considered. Feather Diapers from R for Rabbit provide a comprehensive solution with unmatched softness, comfort, and absorbency at a cost that won't break the bank. When parents choose R for Rabbit Feather Diapers, they can relax knowing that their baby is safe and comfortable.
Only settle for the best for your little one; select the #feathersoftcomfort of Feather Diapers today.