Your child is growing so fast. But in this fast-paced life, parents juggle their professional work and family time. Therefore, it is inevitable to expose your child to fun activities that contribute equally to their entertainment and learning. Tricycling is one of the fun activities most kids enjoy in their spare time. As soon as your child reaches age two, you can find them trying to ride a tricycle on their own.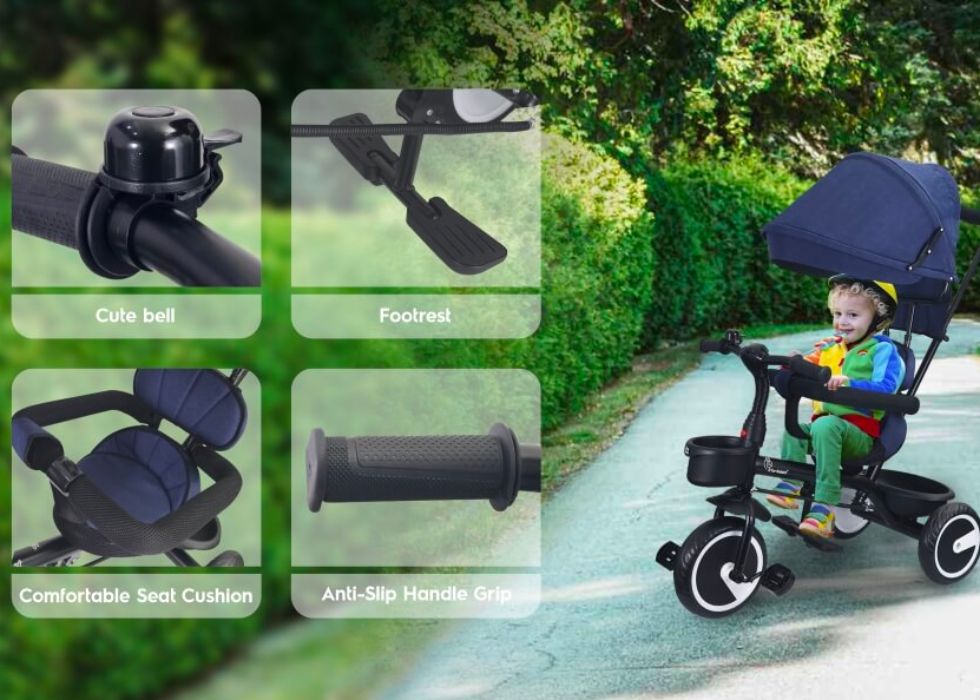 When your little champ reaches age four, they can ride a tricycle alone. As a parent, you must have noticed how your children smile and laugh through the evening cycling sessions with their friends. Also, riding a tricycle offers immense benefits to kids and parents as well. For instance, learning a tricycle makes them aware of their own safety and others' safety. Furthermore, they learn basic road rules and improve their coordination. Thus, introducing your child to try cycling in his growing stage can lead to a happy childhood.
Benefits of Tiny Toes T30 Ace tricycle for child's development:
1. Develops balance and coordination
Riding a tricycle can develop balance and coordination among kids. It enables the child to sharpen his motor skills and maintains coordination between various muscle groups. While mastering the steering activity, the child develops hand-eye coordination. The arm-leg coordination of your toddler also increases as they learn pedalling and how to climb and get off the tricycle. So, a prominent factor is that the hand-eye and arm-leg coordination of preschoolers develops simultaneously during their tricycle lessons.
2. Boosts confidence level
While being skilled in tricycling, your toddler finds themselves confident. As they learn how to take turns, handle challenges, avoid obstructions, and find their path, their confidence is boosted to a great extent.
3. Incorporates a sense of independence
During the lessons of navigating from one part to another part of the road, the child imbibes a sense of independence in themselves. Once your kid becomes skilled in tricycling through the street and avoiding obstacles, he no longer seeks your assistance. This new found independence lets them explore different playground and courtyard areas, offering them the desired freedom they craved.
4. Makes your child proactive
Once your child acquires tricycling skills, they become ready to venture into other adventurous activities. The child may initiate a race with fellow tricyclists or participate in a cricket match in the playground. As a parent, you can also find them participating in small chores in the household, like carrying their books to the shelf or trying to tie shoelaces.
About R For Rabbit's Tiny Toes T30 Ace Tricycle:
The stylish-looking R For Rabbit's Tiny Toes T30 Ace Tricycle is ideal for your child's evening playtime. This BIS Certified tricycle ensures absolute safety for the little riders. Also, using the plug-and-play model of the tricycle, you can easily install the different parts. Tiny Toes T30 Ace Tricycle also has plushy seats and footrests to make your child's riding experience both comfortable and enjoyable. It also delivers better parental control with a high-quality canopy to protect your child from dirt and harsh sunlight while steering the tricycles through safe routes. So, give your child a unique riding experience with Tiny Toes T30 Ace Tricycle.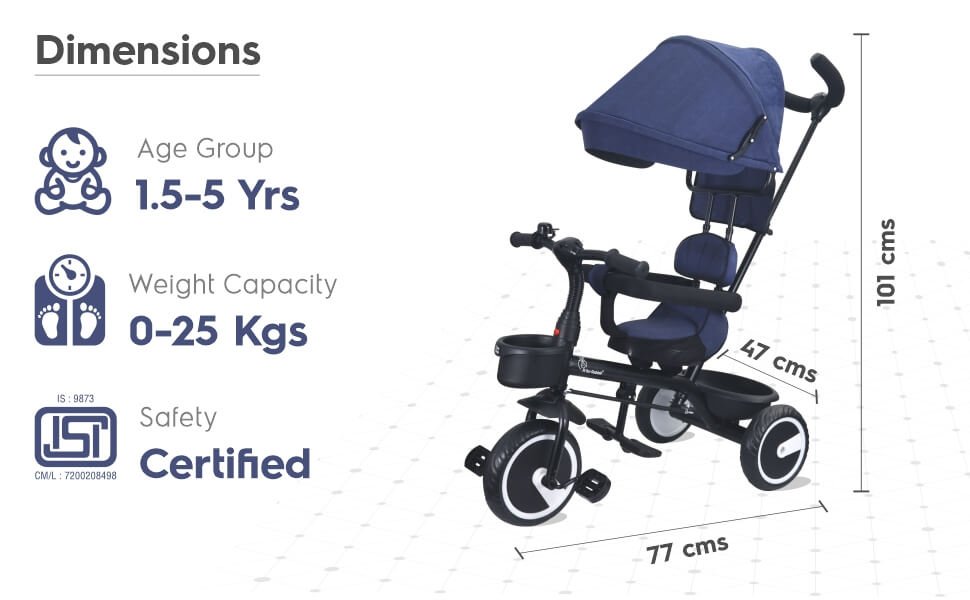 Features:
Safety Certified by BIS: The BIS safety-certified Tiny Toes T30 Ace Tricycle comes with safety belts to provide your child with complete security.
Easy installation with plug and play EVA wheels: The installation process is easy and quick. On the other hand, the EVA wheels and plug-and-play model ensure a smooth and enjoyable ride.
Equipped with baskets at front and back: The baskets at the front and back allow your child to carry essential items and toys while riding the tricycle.
Flexible parental control with a canopy: You can take the steering in the right direction to make the ride safe. Also, pull down the canopy to shield your child from harsh sunlight and dust.
Convenient to sit with footrest: The tricycle is suitable for longer rides with comfortable seats. The footrest allows your child to take a break in the middle of the tricycling sessions and indulge in sitting on the tricycle.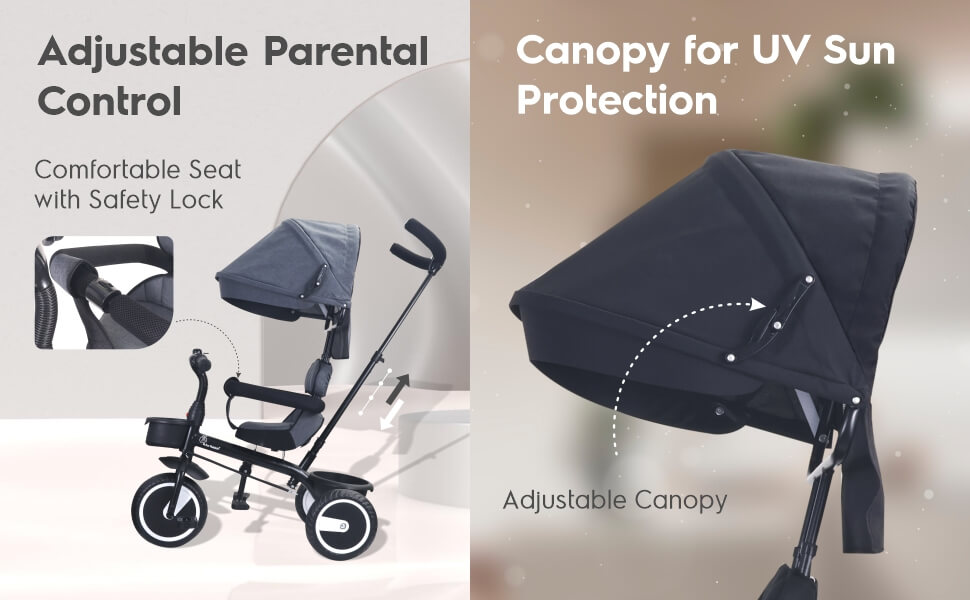 Conclusion:
This Tiny Toes T30 Ace Tricycle by R for Rabbit is a perfect gift for your little munchkin. The brand ensures your kid's safety and makes your child's experience pleasurable and entertaining. It is one of the renowned brands available in the market and fits all the factors parents look for. Did you like the product? Yes, buy it at the best rates online and save a little more on your purchase.