Diwali is the biggest festival in India. There's every element of festivity involved, right from family get together, to meetings and greeting near and dear ones. Not to mention, the delicious delicacies served in every house and food outlet. Add to this, the colorful lights and the beautiful lamps that glow out of every home gallery, Diwali sure is a sight to behold in India! Imagine a child's excitement amidst all this. Diwali for kids have their own flavor to it. The crackers! Yes, kids love the crackers. Their little eyes light up while lighting those crackers. But are you completely sure about their safety? A split second of distraction and it could lead to hazardous results. I am sure you are aware of the repercussions of injury through fire and worse than that injury happening because of crackers. 

7 most important safety tips to keep in mind on Diwali for kids:
Don't you want to celebrate this 'Festivals of lights' with your hearts lightened as well? Worry not about your child's safety because we at TCT bring you a list of things, which if followed, will relieve the worry that's bound to be on the top of your heads as a parent.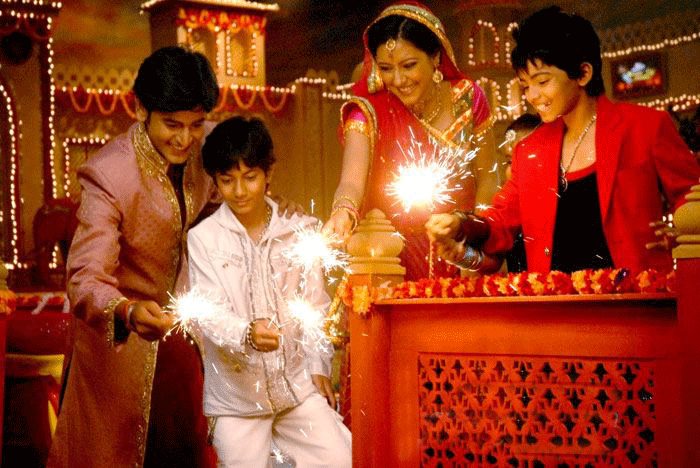 1. No child play without adult supervision
A child would hardly know what kind of injuries and damage he would get onto himself if he is not careful with the fireworks. Hence, every child or each group of children must have adult supervision at all times. If the person responsible for taking care of the children gets distracted for even a second, it could lead to a mishap, so it would be a good idea to have more than one adult take care of the kids.
2. Ensure quality of the fireworks
The fireworks should always be bought/ purchased from the approved stands. Please do not compromise on the quality by opting to buy cheap crackers just to save some money. Always buy branded and legal fireworks as these are made with the standards to be followed while manufacturing a firework. So, there are fewer chances of any disaster to occur. The idea of green crackers is gaining acceptance of late. It is also advisable to see the manufacturing date of the product. Sometimes, the sellers sell the old product to make money. Also, bear in mind that each firework is played differently. Some special fireworks come with the instruction set. So, before starting to play with the fireworks, read the instructions thoroughly. Follow them and play carefully. After all, prevention is better than cure, isn't it?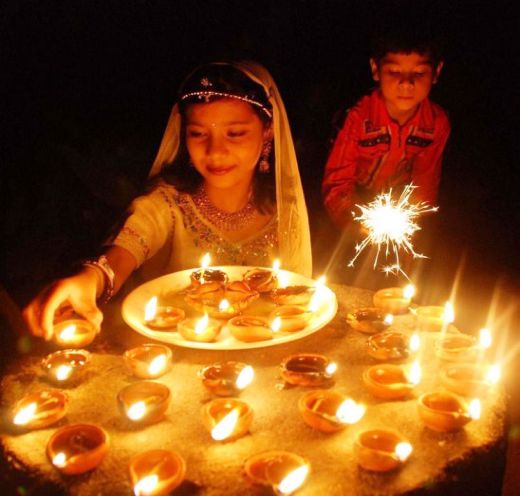 3. Do's and don'ts of attire
Never play with open hair or loose clothes as this increases the chances of catching fire to a great extent.

Always wear proper footwear while playing with the crackers. Footwear will protect your legs from the sparks falling on the ground.

The fireworks/crackers are made up of toxic and harmful chemicals. They may be hazardous to skin and health. Therefore, parents should instruct the kids to wash their hands and feet nicely after playing with fireworks.
4. Keep water and sand around
Before you and your toddler start enjoying the fireworks, please make sure a sufficient amount of water and sand have been arranged nearby. Water and sand can be used to extinguish the fire from spreading further. If in case, some undesired event occurs, it can be solved quickly in the nick of time with the help of sand and water.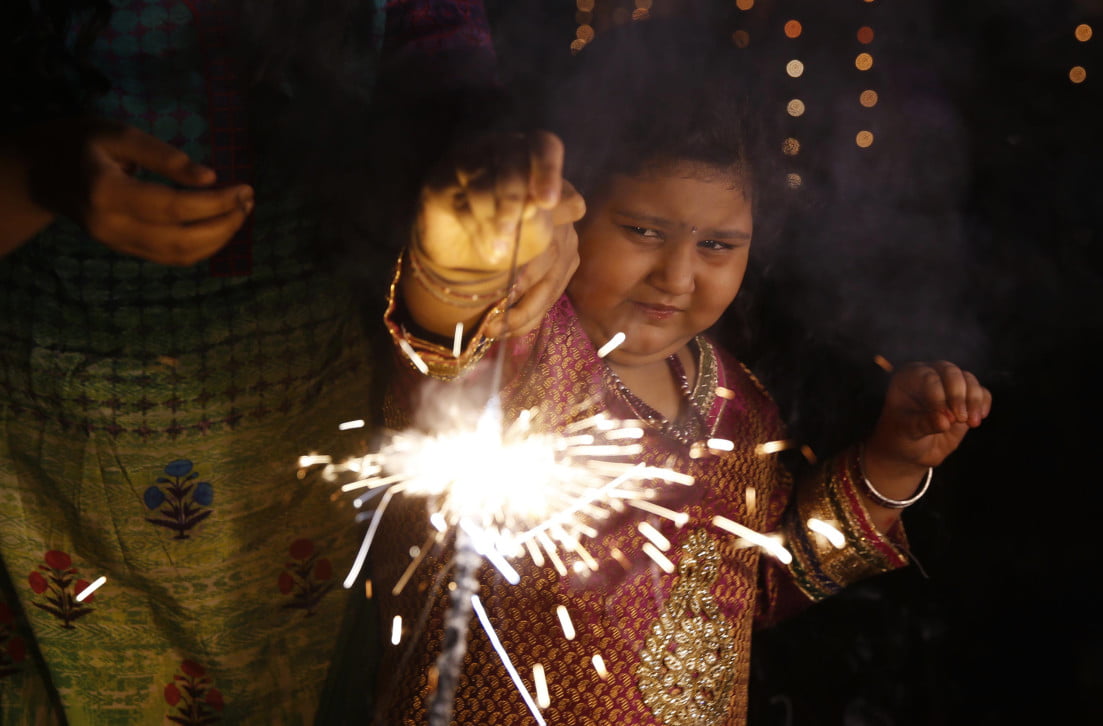 5. The first aid kit should always be near
Since we are taking care of extinguishing the fire in case of any undesired event, it is also likely that someone might get injured in this event. Hence, it would be a good precaution to have a first aid kit at hand's distance too. Always keep the first aid kit nearby when playing with fireworks. If the hands or legs or any part of the body is injured, or there is a major skin burn, ointment, bandages or Dettol/ Savlon, etc, can be applied quickly to reduce the burning pain and avoid further complications before the child can be taken to a doctor.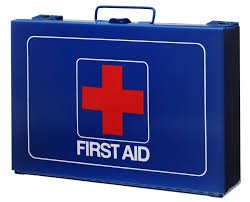 6. The lights and lamps
It is the festival of lights, so there will be a lot of lighting, electrical as well as fiery. Ensure that you buy good quality paper lamps and/or the lightings for the house and windows. The cheap quality of the product might result in a short circuit. It is also likely that your child, being attracted by the colorful lights would be tempted to touch and play with it. This could lead to hazardous results. So use good quality electrical lights and lamps for Diwali decoration.
The diyas or the fire lamps that we light at our doorsteps and in every corner of the house to welcome Goddess Laxmi could also prove to be dangerous if not placed properly. Place these diyas at a safe distance from each other and also in a corner where your toddler might not be able to reach easily. It would be best to buy diyas which have a covering. This will ensure that even if your child gets near it, he will not be hurt by the fire.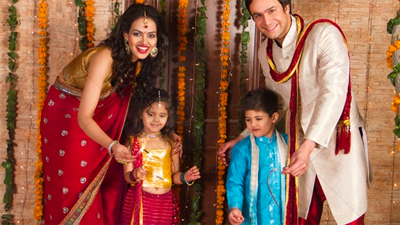 7. The place and the placement and the storage and disposal of the fireworks
Fireworks should always be played outside the home. The sparks from the fireworks may damage the household things if played inside. Sometimes, a small spark becomes the reason for the huge loss. So, parents should say strict 'no' to play with the fireworks inside the home.
Keep the rest of the fireworks at a safe distance while playing with fireworks. The sparks coming out from the fireworks may burn the whole set off fireworks in few seconds if not played from the distance. So, always maintain a safe distance while playing with crackers.
Store the fireworks in cool and dry place. The fireworks may be spoilt if kept in a moist or damp area. And they may not lit properly while playing. And if crackers will not burn properly, the mood of the kids will be spoiled. They will not be happy on the festival of happiness.
After the firework is burnt completely, throw it at a safe place. The remains of fireworks are hot for a long time. So, if it is thrown here and there, it may harm anyone.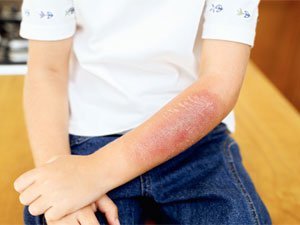 These are only some tips but if followed, it'll ensure that your child gets to enjoy this beloved festival without you having to worry about his safety!