To all our Potterheads, we have news for you! Here are some new magical essentials to snuggle with your little muggle in their Harry Potter inspired children's collection.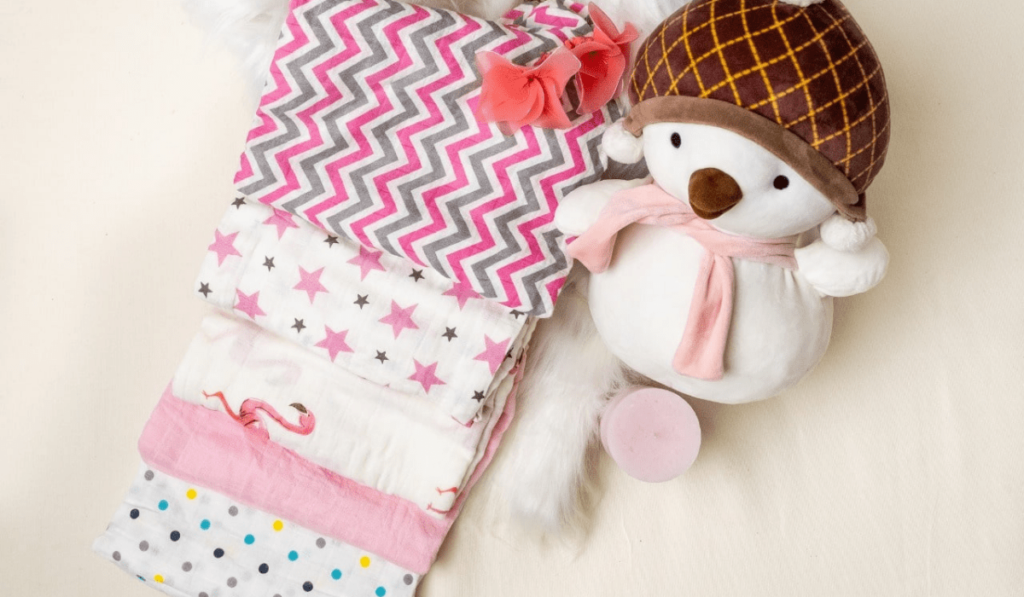 The Harry Potter series:
The Harry Potter series is based on eponymous novels by J. K. Rowling. Harry Potter is like a family of its own, not just among kids and teens but also among adults. Having acquired the status of a classic, which is unmatched to date, we all know Harry Potter products (merchandise) has now become a craze worldwide.
The series recently completed 20 years in January 2022 and the world geared up for an infamous reunion called 'Return to Hogwarts'. The reunion holds its fans in their grips who eat, sleep, breathe and live for Harry Potter.
Celebrating this milestone moment, the homegrown Indian brand Haus and Kinder has launched its newborn baby products and essentials with its 'Harry Potter inspired Collection' which is becoming a favourite among Potterheads. While maintaining the softness & quality, this Harry Potter's kidswear collection is full of magical prints from the Wizarding world. Weaving the magic of the comfort in every product for little babies is the ultimate goal of the new Harry Potter children's collection.
Harry Potter collection for children:
From Harry Potter baby swaddles, Harry Potter baby bibs, Harry Potter blankets, Quilts, Harry Potter Diaper bags, Harry Potter Towels, Harry Potter Muslin cloth for babies, Harry Potter Bedsheets to Harry Potter Kidswear, we got it all covered for you!
The New Born Baby Essentials Collection also includes Harry Potter Baby diaper bags. This is to take care of your baby's typical needs and space requirements for moms while travelling. The Harry Potter children's collection comprises products for every muggle baby (and parents too) who dream of living in the wizarding world.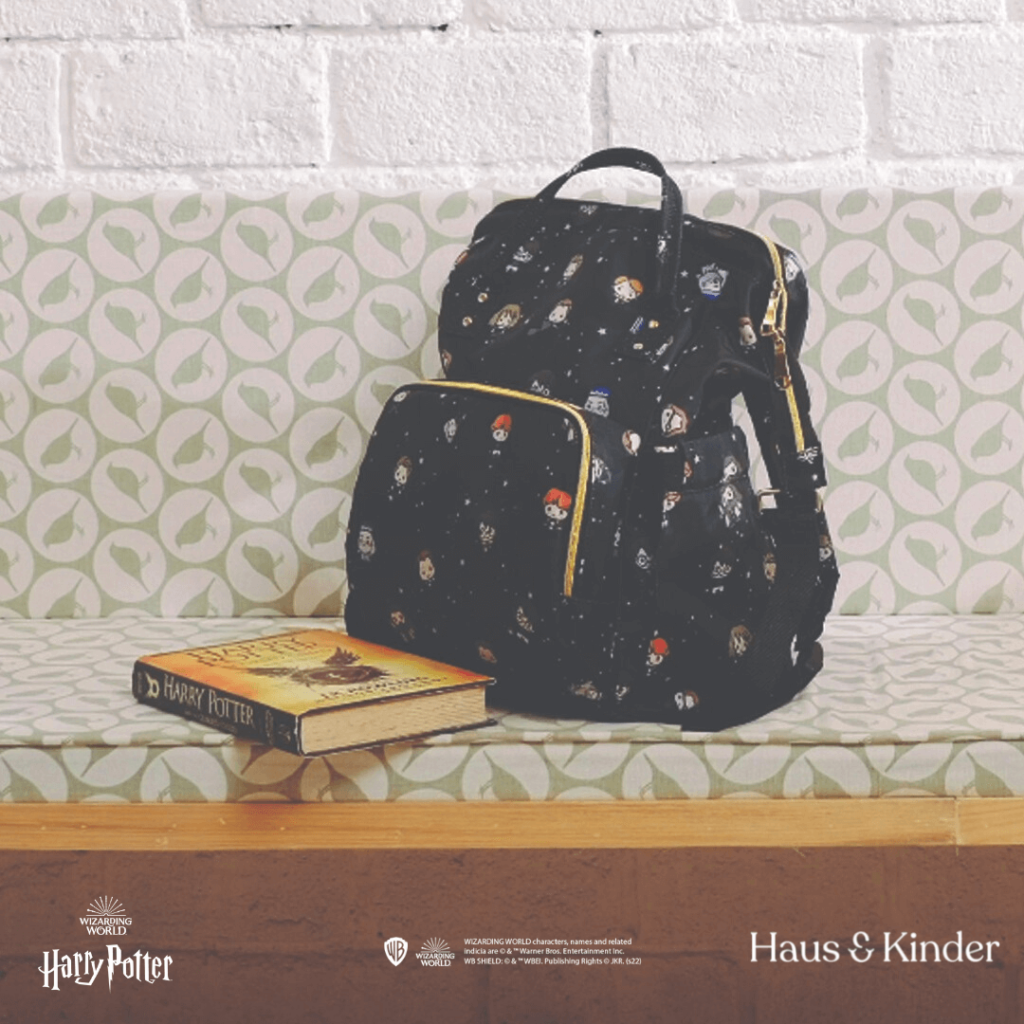 The Harry Potter children's collection is trendy and practical along with versatile use. For instance, the Harry Potter swaddles can be used in multiple ways, such as a stroller cover blanket, nursing towel and also as a washcloth or burp cloth. The interesting part about Harry Potter inspired baby essentials is the easy-care washing label to make your laundry hassle-free.
To experience the Harry Potter's collection with a personal touch of your requirement you can also get Harry Potter personalised gifts. In case of confusion just grab the Harry Potter gift box. The box is designed with special Harry Potter products which are a perfect option for baby showers or birthday celebrations.
Choosing the best baby care essentials:
Being a mum and growing a tiny human is really hard work. That beautiful tiny miracle that we so lovingly hold in our arms deserves a celebration too! We want to give them the best while reliving our childhood through their little moments. When we select newborn baby products, we look for convenience and comfort. This is the one reason I am loving the Harry Potter Collection, it's soft, comfortable and 100% cotton.
The Harry Potter baby collection entails best newborn baby products. It helps you in every small and simple ways like using muslin cloth as a protection for the mattress. Muslin cloth reduces the number of times you have to wash bedsheets or the actual mattress by tucking one over it.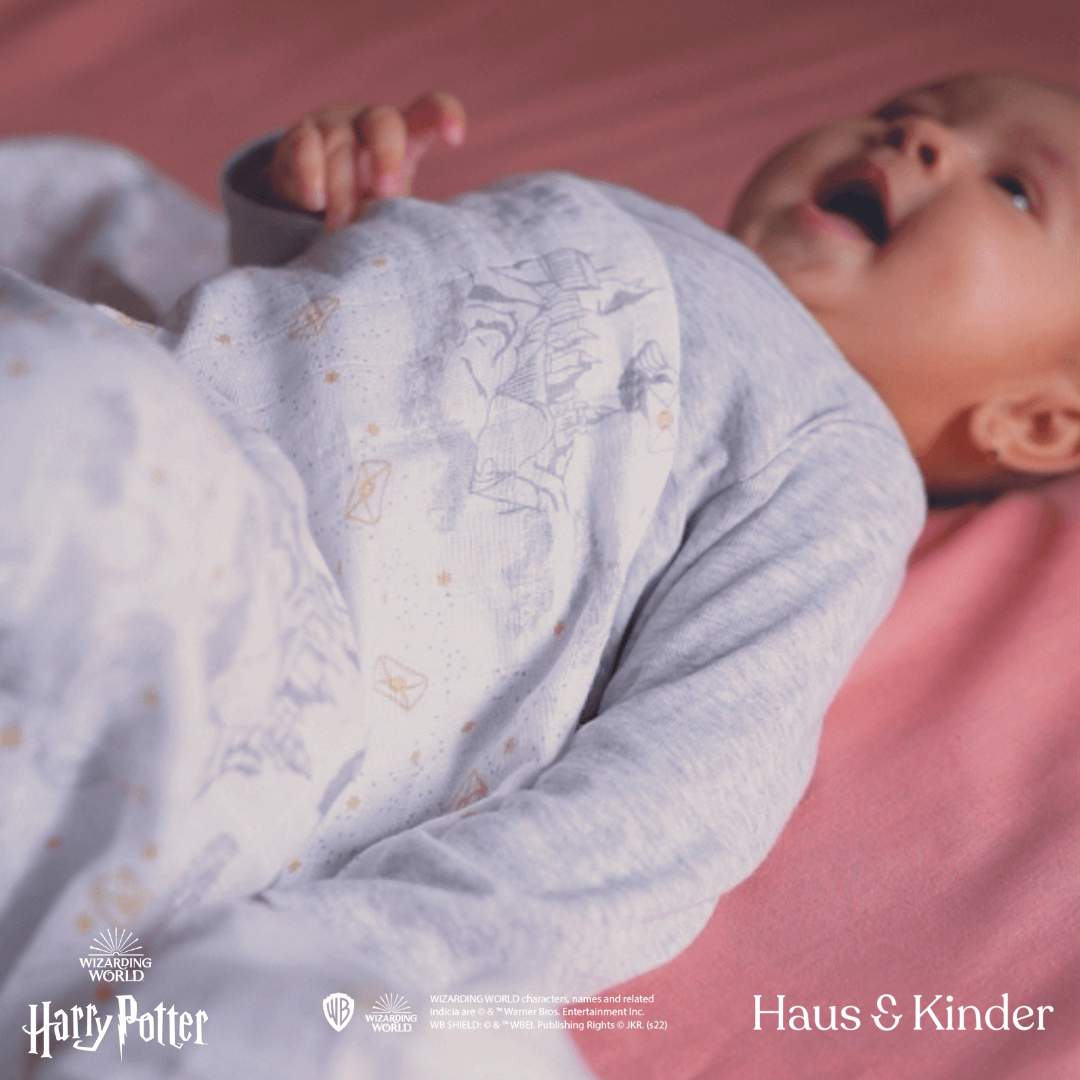 Benefits of using Muslin cloth:
Muslin cloth is an exceptionally light and breathable fabric with an open weave. This keeps your baby comfortable and warm while allowing air to circulate freely. Stains on muslin can also be washed easily and it is equally soft as before. Muslin fabric is durable and flexible accommodating your baby and allowing them to enjoy their rolling activities.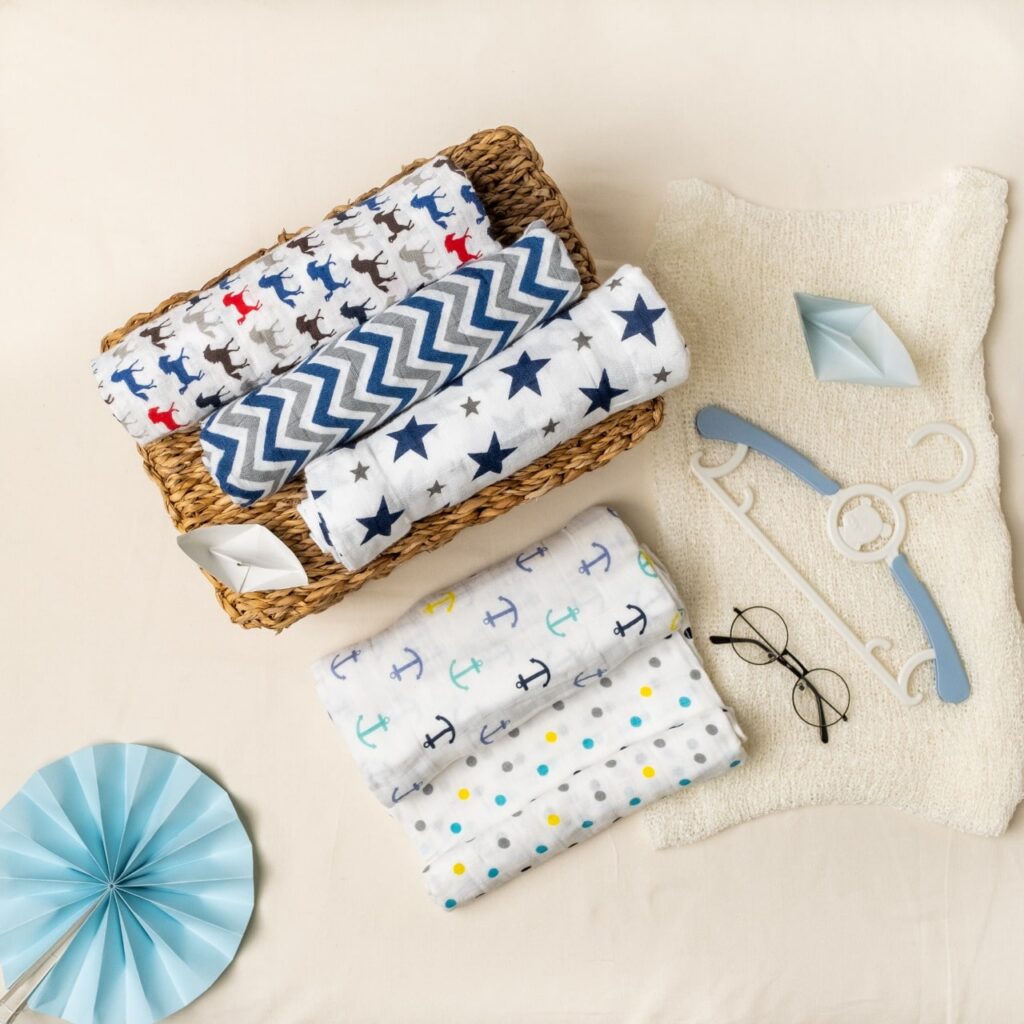 Regular fabrics include chemicals and colours that might be unhealthy for your baby. Muslin is a soothing, natural, and organic fabric for babies. Farmers, too, benefit from the health advantages provided by the organic farming of cotton. Organic cotton production emits 94 per cent fewer greenhouse gases than conventional cotton farming.
We are very sure that when Potterheads have kids, Harry Potter is going to be on the favourite list of our little muggles too. This is why we want to make sure that the magic stays with our cute little wizards right from the beginning.
Followed by the most loved Harry Potter collection, Haus and Kinder have taken a pledge to treat all millennial parents with a dash of nostalgia. They plan to launch an Exclusive Tom and Jerry Collection. It will be followed by the power-packed, DC Super Friends Collection. There is no doubt that it's a great time for millennial parents to introduce their childhood favourites to their little munchkins.
To know more about the brand and to avail new exciting offers, visit Haus and Kinder