Childbirth is a time that every mother looks forward to. Nothing brings more joy to a family than the birth of a new born. The joy of holding the little one in your hands is beyond explanation. While the family celebrates the arrival of a new baby at home, mothers often get tense with all this. This is because there is a lot to be done as far as new born care is concerned which involves feeding, bathing, massaging among other things.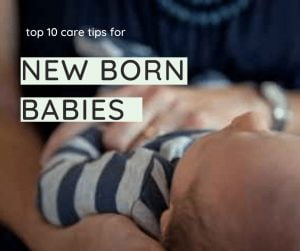 New mothers are often confused because they get all sorts of advice right from doctors, to family and friends as well. Sometimes this advice often contradicts each other which leaves her more bewildered than ever. While some women are lucky and they get the help of their elders within the joint family, others have to manage it with only their husbands by their side. While they are overwhelmed with a surge of lack of information, The Champa Tree shares 10 new born care tips for you to follow.
Follow these 10 tips as a part of the new born care regime:
1. Helping baby to latch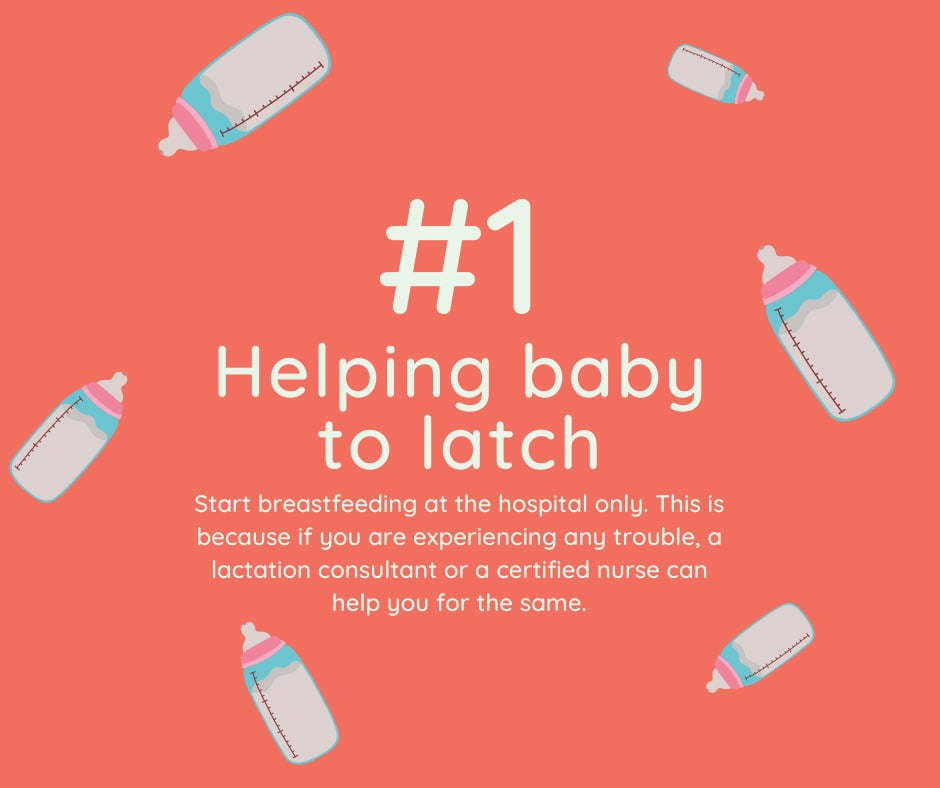 Ninety percent of new moms often find latching their kids onto themselves difficult. This is because the baby is also latching on for the first time, and of course you are also a new mom. Start breastfeeding at the hospital only. This is because if you have any troubles for the same, a lactation consultant or a certified nurse can help you with the same. Do not feel shy about breastfeeding in front of them. They are there to help you only. Remember we shed our inhibitions about our body, the day we became pregnant. Try to make as much out of the hospital resources as you can.
2. Hot presses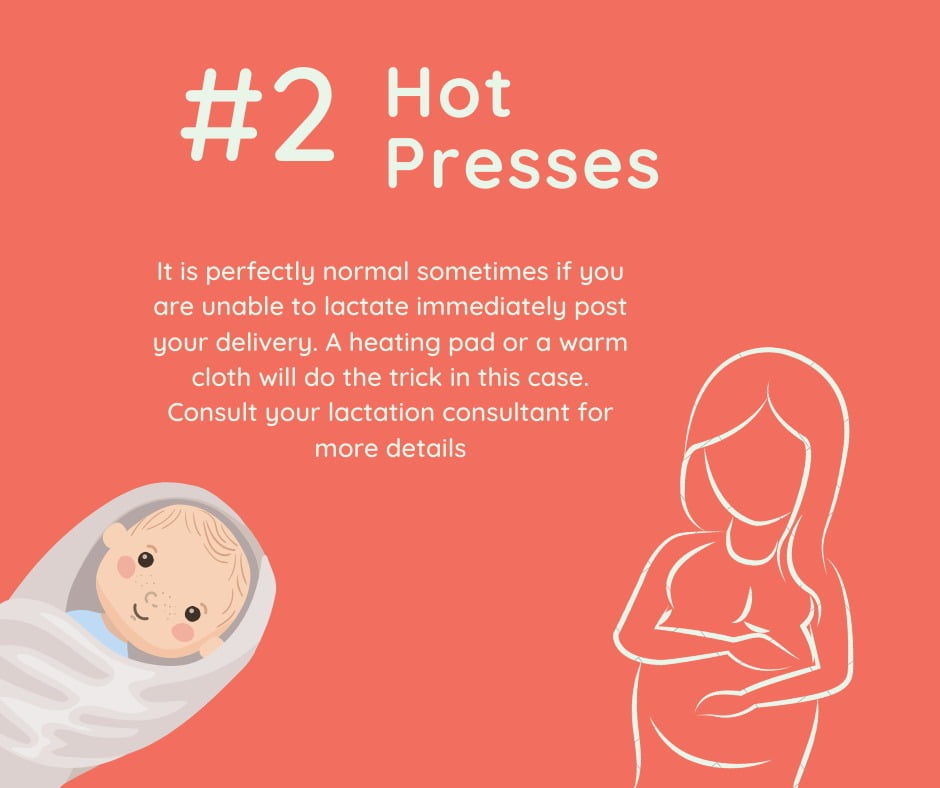 If your body has started producing milk immediately after the delivery you are lucky. However, if that is not the case, fret not. Help is here, and it is perfectly normal sometimes not to produce immediately after your delivery. A heating pad or a warm cloth will do the trick in this case. Heat will help the milk to flow and this will make your breastfeeding process to be smoother with due course of time.
3. Keep your baby awake during feeding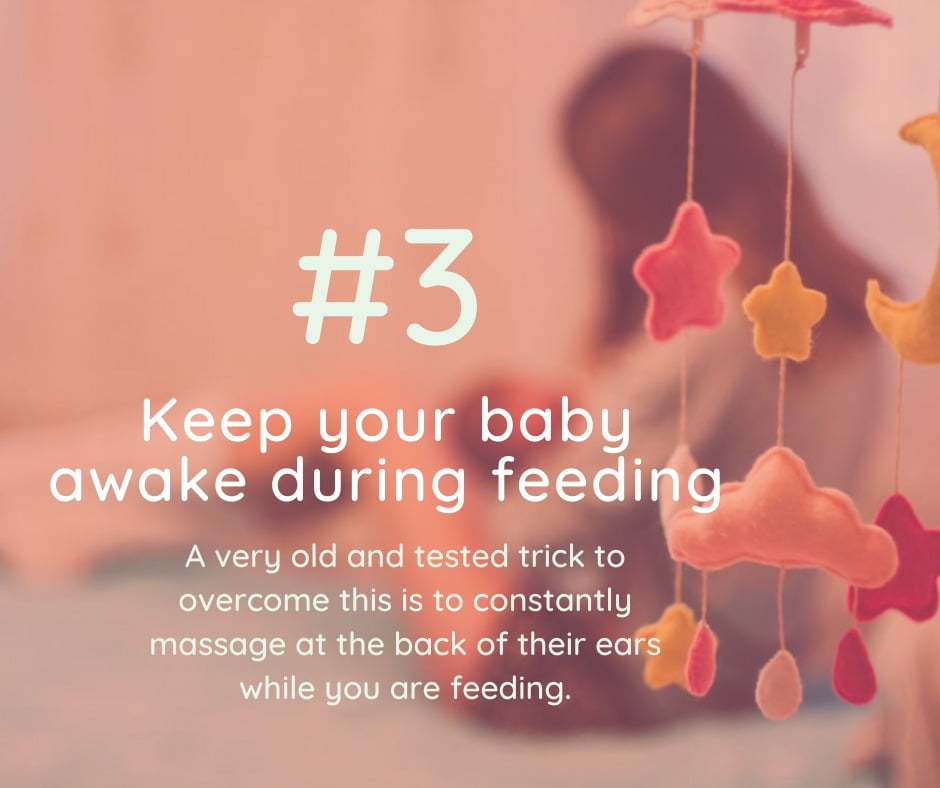 We all know that a new born baby spends a major part of the day sleeping only. It is no wonder that they fall asleep while feeding only. This means that their tummies are still not full, and this will only cause them to wake up too early for their next feed. A very old and tested trick to overcome this is to constantly massage at the back of their ears while you are feeding. This will produce a moving sensation in them and will prevent them from falling asleep.
4. Using cloth nappies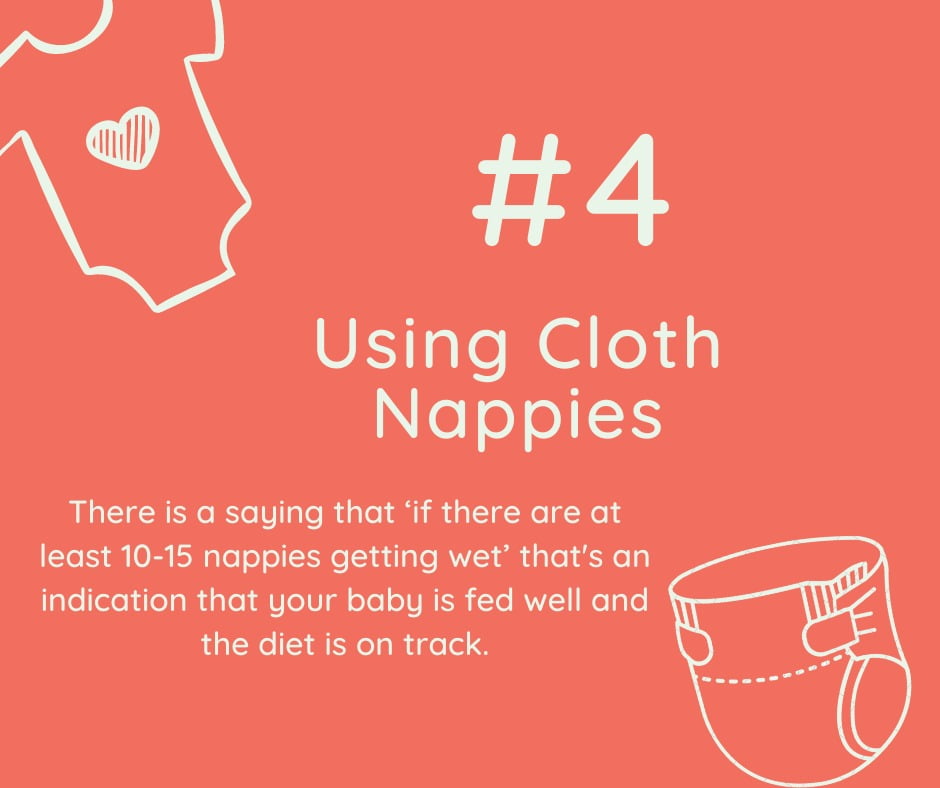 We are living an era of diapers, and cloth is definitely not mainstream these days. But doctors often advise using cloth nappies for the initial time period of 15-20 days of new born care. This is because it is said that 'if they're at least 10-15 nappies getting wet' then that is an indication that your baby is feeding well and the diet is on track. Probably after 20 days, you can switch to diapers when the feeding has settled and has become comfortable both for mother and the baby.
5. New born's first few baths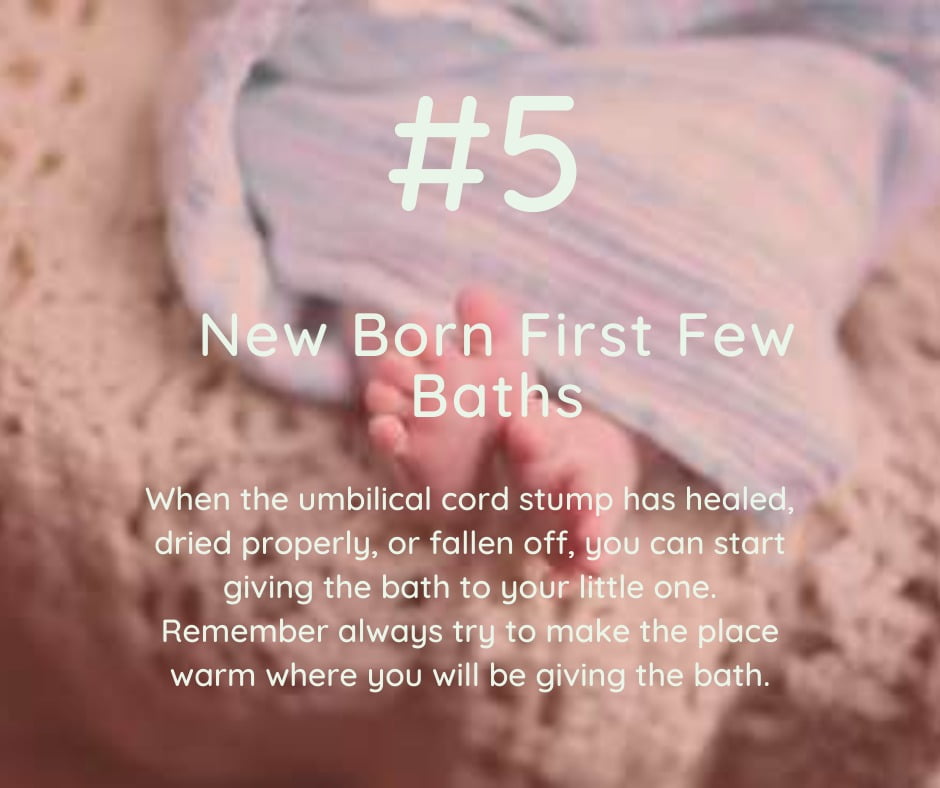 When the umbilical cord stump has fallen off, healed and dried properly, you can start giving the bath to your little one. Always try to make the place where you will be giving the bath a bit warm. Always keep the clothes of the baby within your reach, so that you don't have to ask anyone to get them for you and more so ever the baby doesn't have to wait too long for the change after the wash. Try your own method of bathing the baby, be it on your legs, or a bath chair, or even a sanitized sink with a towel, if it suits you.
6. Baby burps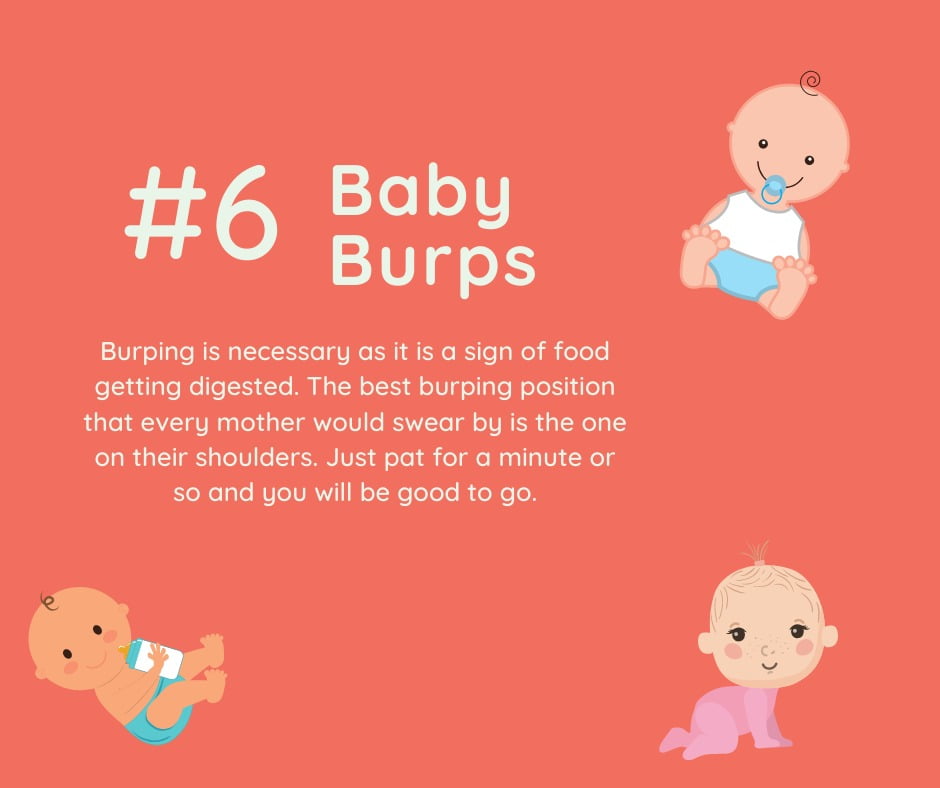 New mothers often get worried if their babies don't burp right after their feeding sessions. Burping is necessary for new born care as it is a sign of food getting digested. The best burping position which every mother would swear by is the one on their shoulders. Just pat for a minute or so and you will be good to go. If the baby develops gas in the stomach you can apply asafoetida in warm water and apply this on the baby's belly button. This will give instant relief.
7. Sleep trick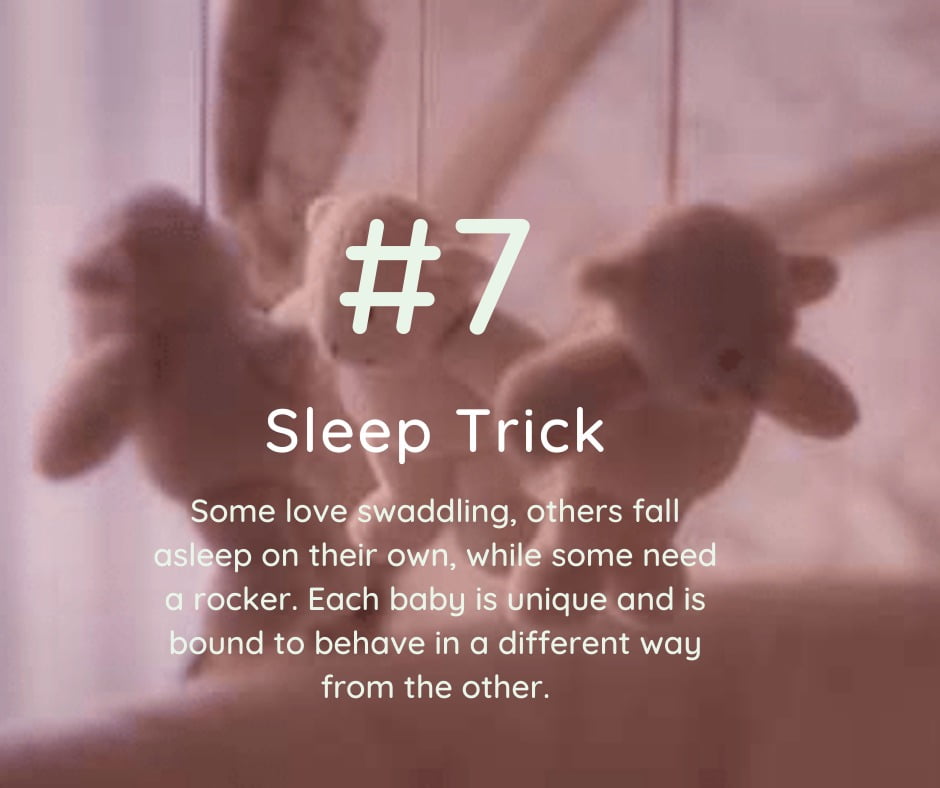 Identify the sleep trick for your baby. Some love swaddling, others fall asleep on their own, while some need a rocker. Each baby is unique and is bound to behave in a different way from the other. To establish a routine for your baby and try putting him to sleep early.
8. Baby development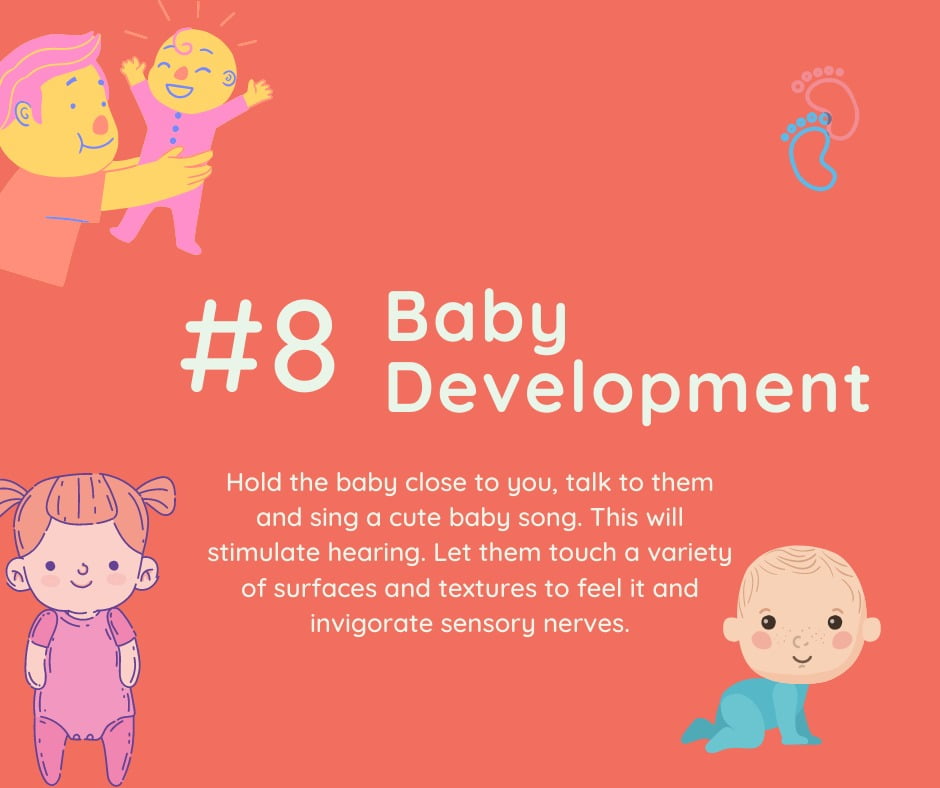 It is never a day early to start on these practices which will help in your baby's development. Hold the baby close to you talk to him and sing. This will stimulate hearing. Let her touch a variety of surfaces and textures to feel it and invigorate sensory nerves.
9. Soothing colic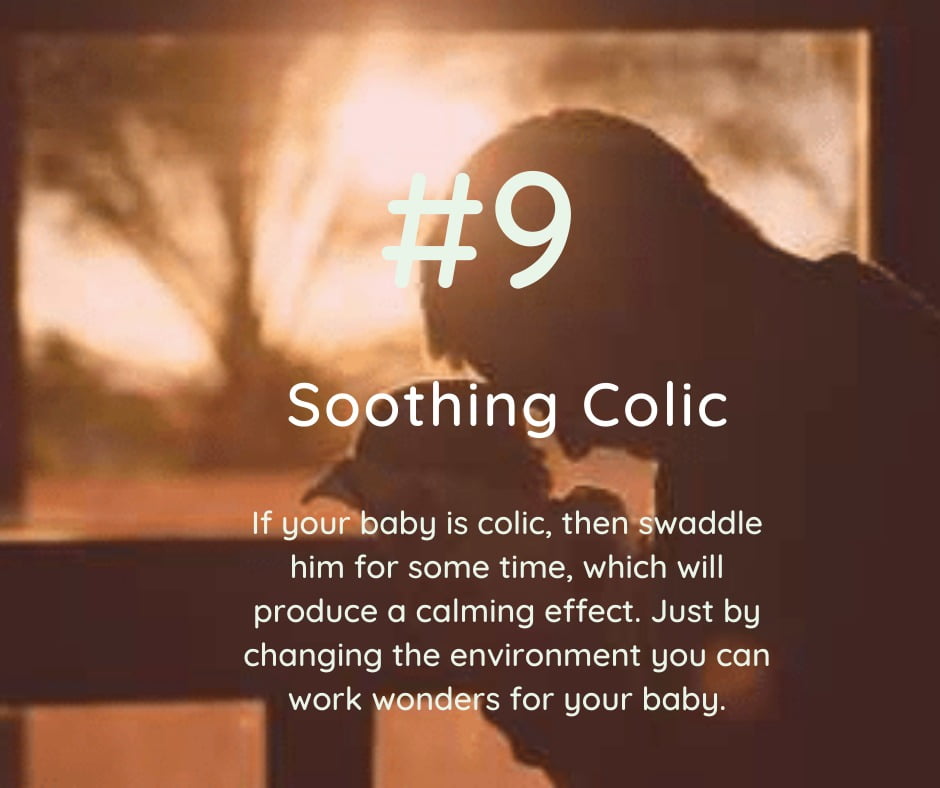 A majority of babies suffer from colic, and this often results in sleepless nights for the entire family. It is generally said that babies with the colic cry for no proper reason. If your baby is suffering colic, then swaddle him for some time, which will produce a calming effect.If this doesn't help try taking the baby outside. Just by changing the environment you can work wonders for your baby.
10. Dressing your baby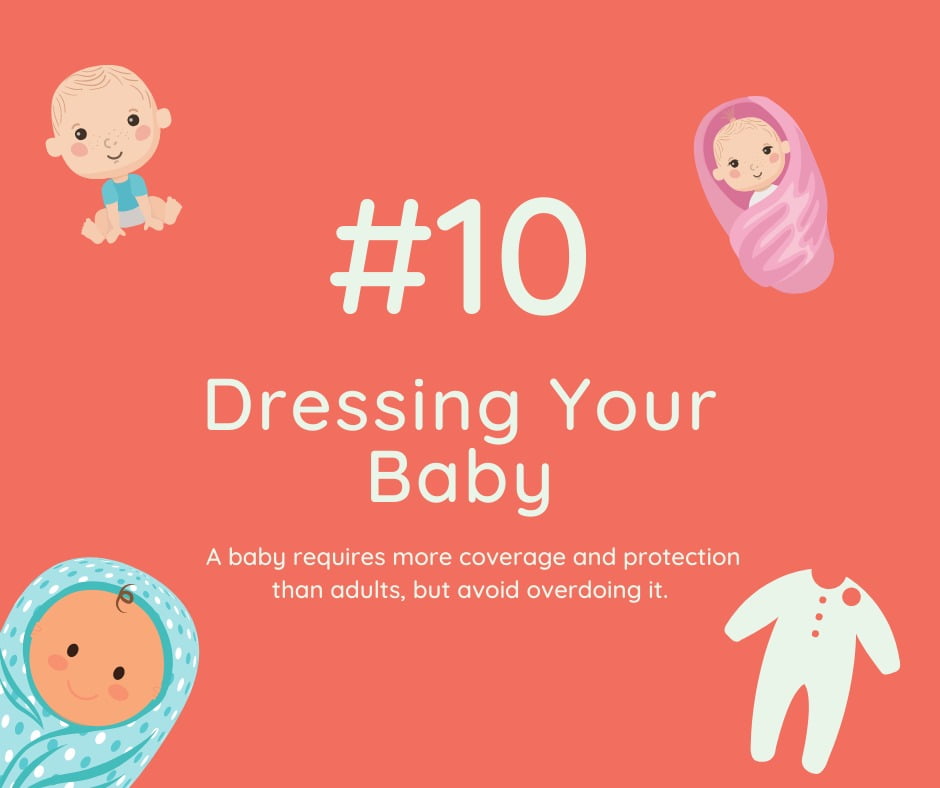 Do not cover your baby in too many layers – This is an important safety tip for new born care. Babies dressed in too many layers are at a greater risk of overheating and SIDS (Sudden Infant Syndrome). True, a baby requires more coverage and protection than adults, but avoid overdoing it. Whether it is hot or cold, always try to keep the baby comfortable and aptly dressed.
Now you know the 10 main new born care tips. Keep reading them when in doubt and let us know your doubts if any.