With rapid progression and developments in the entertainment industry, prominent changes have occurred over the last two decades. Now, people don't have to wait for their favourite release to get shared on the big screen, so there's no more limited entertainment. A wide-ranging technological advancement has led to the increase in innovations that have redefined the entertainment world. We are ushering in a new era of media and entertainment globally.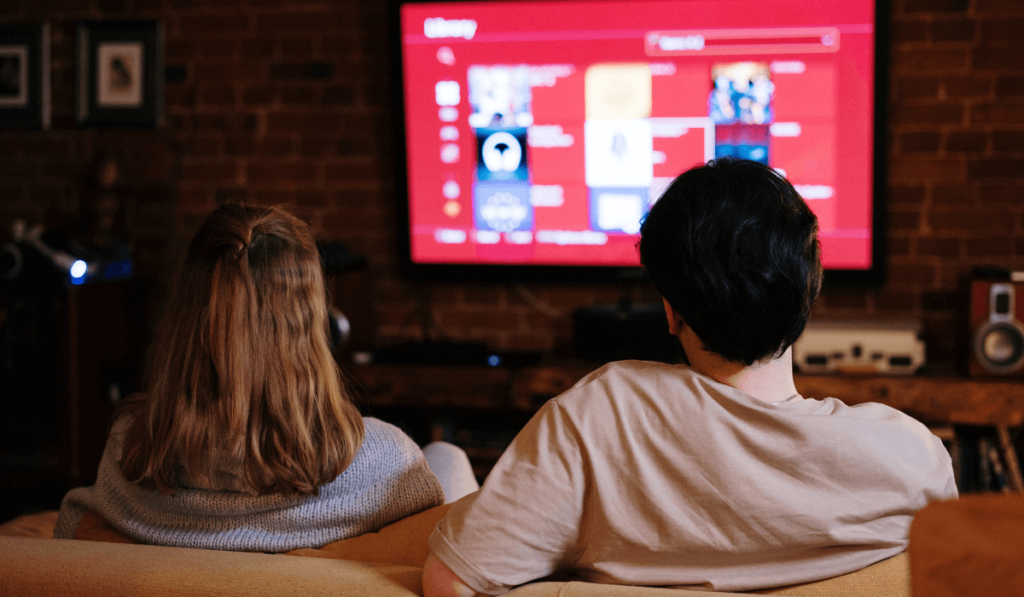 The Rise of OTT Platforms in India:
Content consumption in the entertainment industry has become much easier and more flexible with the introduction of DTH connections, Smart TVs, and most significantly, the OTT platforms. During the pandemic, the media consumption habit of the audiences has widely shifted to the OTT platforms. Although OTT platforms like Amazon Prime, Netflix, Disney+Hotstar were introduced long before the pandemic, their true demand and importance were witnessed in these last two years.
Given that audiences have evolved and want to watch rich and ad-free content, OTT platforms continue to grow with an upsurge in demand. With more people staying indoors and the increased demand for high-quality content, OTT platforms have become the top-most priority for moviemakers, audiences, and even DTH providers in India. Today, India tops the global list of the fastest-growing markets for OTT platforms.
How OTT Platforms have taken over linear TV viewing?
With this massive demand and popularity of OTT platforms in the country, there has been a wave of changes in the entertainment industry. The love for watching top-quality content within the comfort of their homes has made the audiences shift to OTT platforms. There's also the flexibility of watching content anytime, anywhere, and on a device of their choice. It has created a major impact on traditional television as most people have shifted their content preference to such platforms.
The OTT platforms continue to grow and add varied content across genres. They also create original content to engage the audience. In a recent advancement, the best DTH provider in India has shifted focus to offer OTT platforms along with DTH subscriptions in their all-in-one subscription plan at a reasonable price.
Reshaping the entertainment world with Tata Play:
The latest move by India's most loved, preferred, and top-rated DTH service provider – Tata Play, formerly known as Tata Sky, is a significant step towards reshaping the Indian entertainment industry. With a new name, focus, and determination, Tata Play is all set to make content consumption simpler and easier for the audience.
Apart from the aim to provide the best DTH service in India, it enables the audiences to choose any content, at budget-friendly prices, at any screen, and at any time. Whether you want to use a smartphone, laptop, TV, tablet, or any other device, you can select your content and enjoy multiple streams. This is where Tata Play makes the statement true – Your one-stop destination for everything you want and love.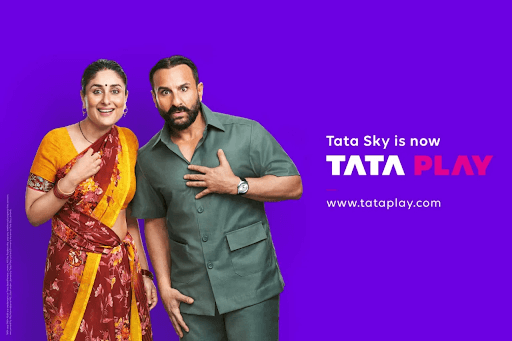 Tata Play: A gateway to endless offers, features, and benefits:
The comprehensive approach by Tata Play to incorporate both OTT content and satellite TV channels under one platform and subscription ensures the best of both worlds to the customers. With a single OTT-DTH offer, including no additional costs, Tata Play has introduced a brilliant plan for audiences to enjoy seamless OTT content while staying in touch with their favorite DTH channels.
With endless offers like top-rated movies, latest releases, great features like multiple streaming, single-subscription plan, and significant benefits like language preferences, excellent customer support, and more, Tata Play has captivated the entire market. There's no doubt that Tata Play will be worth your money for loads of unlimited entertainment.