Vocal for local series has been an initiative by The Champa Tree to support Indian and homegrown brands. We showcase works by entrepreneurs across categories to enable them to promote their services/products. Today we have an outstanding achiever, a woman entrepreneur who explores a new dimension to the world of content through her amazing podcast. Maitri Verma tells us her experience in running a podcast and answers the questions about how to start a podcast and handling the roles of a content creator and a mother.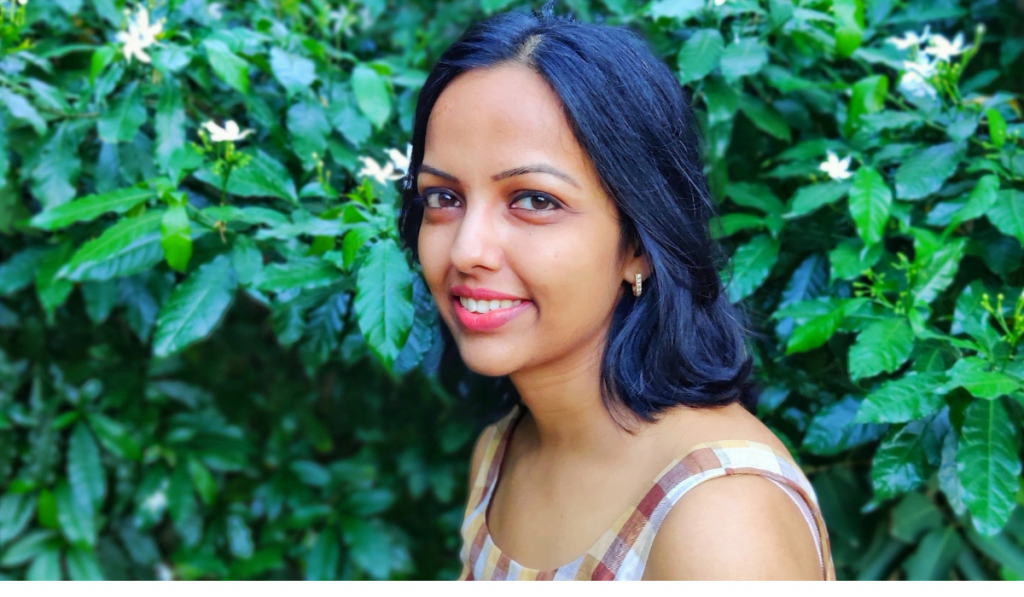 "Let me tell you how to start a podcast…"
Little Fixes was a startup podcast established in December 2019. Podcast, an unheard concept up until now is an audio lifestyle magazine and our's particularly targeting women in general. Since childhood, women are told that there is a certain way to be a woman. We tend to believe these limiting ideas and live our lives according to them without realizing it. It's essential to unlearn such thoughts and go after anything we desire. With my podcast, I aim to help women in living fuller life by fixing small aspects of their lives. We talk about physical fitness, mental health, beauty, career, entrepreneurship, parenting, early childhood education, relationships, and social media tips among other topics relevant to women. Little Fixes Podcast is available on all major podcast platforms including Apple Podcasts, Spotify, and Google Podcasts. Apart from being a podcaster, I am a social media marketer, blogger, wife, and mom to a 4-year-old girl.
The secrets behind running a successful podcast
Before I tell you about running a successful podcast, let me share a bit about what it takes to understand the audio medium, above all, how to start a podcast.
A podcast is an audio file that is available online and you can download it to your phone or to a computer to listen to it. It is like radio but on-demand as you can listen to the content whenever you want. While there may be tons of podcasts out there, its origin dates back to the 1980s.
Did you know? The word podcasting seems to have been derived from Apple's 'iPod' and the word 'Broadcast'.
Podcasts are great for gaining knowledge passively when you are working out, driving, or cooking because you don't have to look at a screen to read or watch a video. Podcast listeners are increasing all over the world and India being the second largest population has tremendous potential for growth. Moreover, due to its potential of being the 'next big content platform', creating a podcast will be the BIG marketing business prospect.
All this makes podcast startup a wonderful medium to get your message across to people anywhere in the world. Whether you are an individual who has something to share or a brand who wants to grow their business, a podcast can help you serve more people. The best part is that creating a podcast is easy and doesn't require monetary investment if you don't want to. You do need to invest time to provide value to your listeners so let's see how to start a podcast of your own.
It's all about going after ONE theme
Decide what you want to talk about. While creating a podcast, stick to something you are passionate about and not something which is trending. Whether you have a solo podcast or do interviews, you need to be clear on what kind of content you want to offer. Stick to your theme in every episode while creating a podcast or you might confuse your audience.
Who is meant to listen to you?
"The primary answer to your how to start a podcast would mean you go back to the drawing board and define the profile of your ideal listener," says Maitri.
Who will benefit from your message? "It sounds easy to say that you want every single soul in the world to listen to you, but your coffee mug will be different from mine. Yet, they are both serving the same purpose, if you know what I mean?"
Pick a niche and serve people accordingly. You got to gauge engaged listeners. 10 engaged listeners are always better than 1000 random people.
It's all in the name
A podcast startup should have a name that clearly tells what your show is about. A keyword-driven name that is easy to read and understand serves the purpose. But there are exceptions like if your podcast is about your life, naming it by your name makes sense. Write a nice tagline for your show which clearly defines what your startup podcast is about especially when the name doesn't clarify everything.
Plan the content well
Yes, plan before creating a podcast or you might feel frustrated later. You don't have to figure out nitty gritty but have an idea of what your first 10 episodes will be about.
Decide your schedule
You can release an episode every day or have a weekly or monthly schedule. Whatever frequency you pick, have something you can stick to rather than going off schedule after some time. Many people start with frequent releases but give up soon because they can't keep up. It's better to have a fortnightly podcast rather than a daily show which ends after 10 episodes.
Market it well
The most important point to take care of when you try to know how to start a podcast would be marketing. Having your startup podcast is exciting but don't focus all your efforts only on creating a podcast. Promote it on social media and in your network so that your message reaches the people who need it. Lack of promotions is a waste of your valuable work.
Technical aspects
You can record and launch your podcast with your phone and there are many apps that offer this service for free. So, if you don't have a budget, you can still have a podcast. For better production quality, you can use a mic and a laptop. There is no limit to all the equipment you can buy for your podcast but invest wisely.
Once you have recorded, edit the episode and upload it to your podcast host. Make it available on as many podcast directories as you can. Some popular directories are Apple Podcasts, Google Podcasts, Spotify, and Gaana among others.
Now you know how to start a podcast but for running a startup podcast successfully, you need to stay consistent and you will see success over time. Don't obsess over numbers; aim to provide value and listeners will come.
What's one advice you would give to budding local businesses?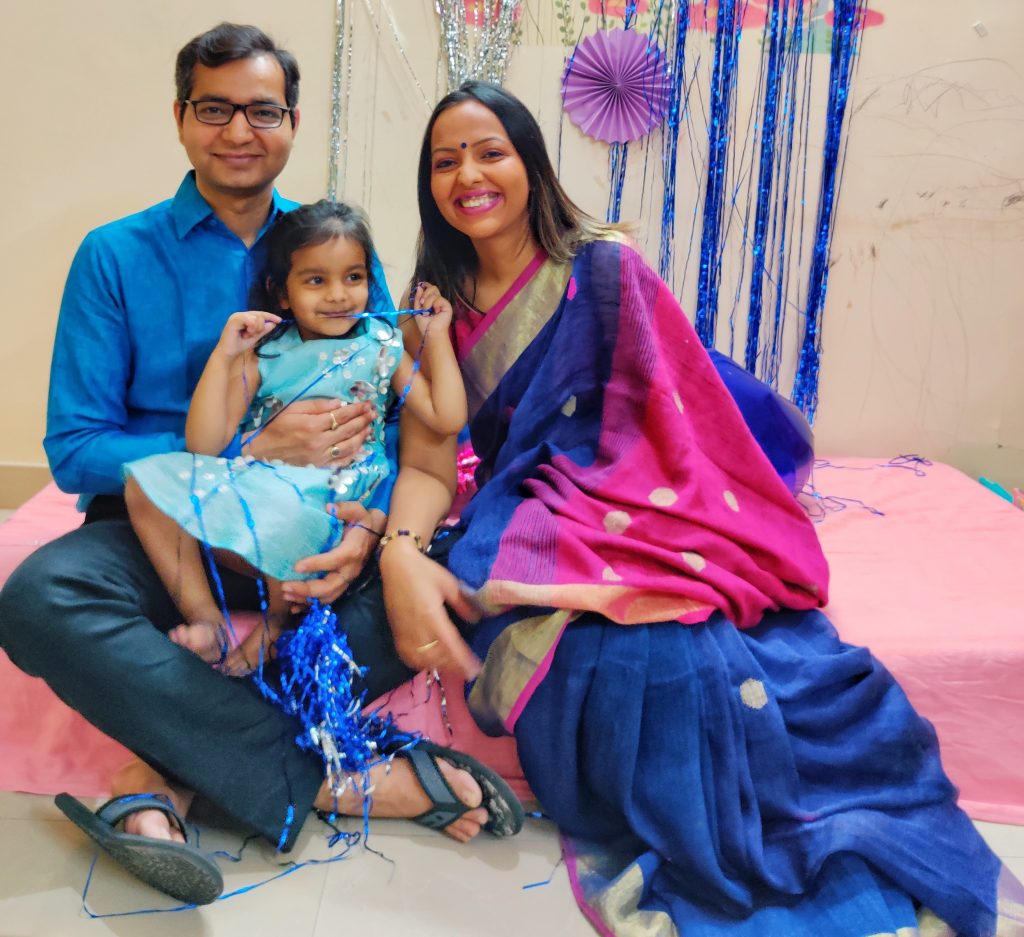 I would suggest the same thing I tell everyone- You don't have to measure up to anyone. Your work is unique and deserves recognition. Stop waiting for perfection, start what you want to. Grow and learn as you go.
Maitri Verma has uninhibitedly shared her secrets of how to start a podcast and run it successfully. If you have the ideas and unrelenting resolve, don't hold back and start your podcast today.