As a part of the initiative to support Indian and homegrown brands, in The Champa Tree's Vocal for Local series, we speak to Anu Shenoy and Rajani Patel, the co-founders of a FemTech startup called Veira Life.
They have recently launched an online pregnancy support platform providing comprehensive and personalized support to women from pregnancy to motherhood to transition back to work. The platform includes a range of prenatal classes, video calls with experienced maternity coaches (coaches are either certified doulas, midwives, childbirth educators or breastfeeding counselors), and events such as birth planning webinars, meetups, and pre and postnatal yoga sessions. The brand is also working towards including video calling with a large panel of professional experts in health, fitness, wellness, nutrition, baby care, and career.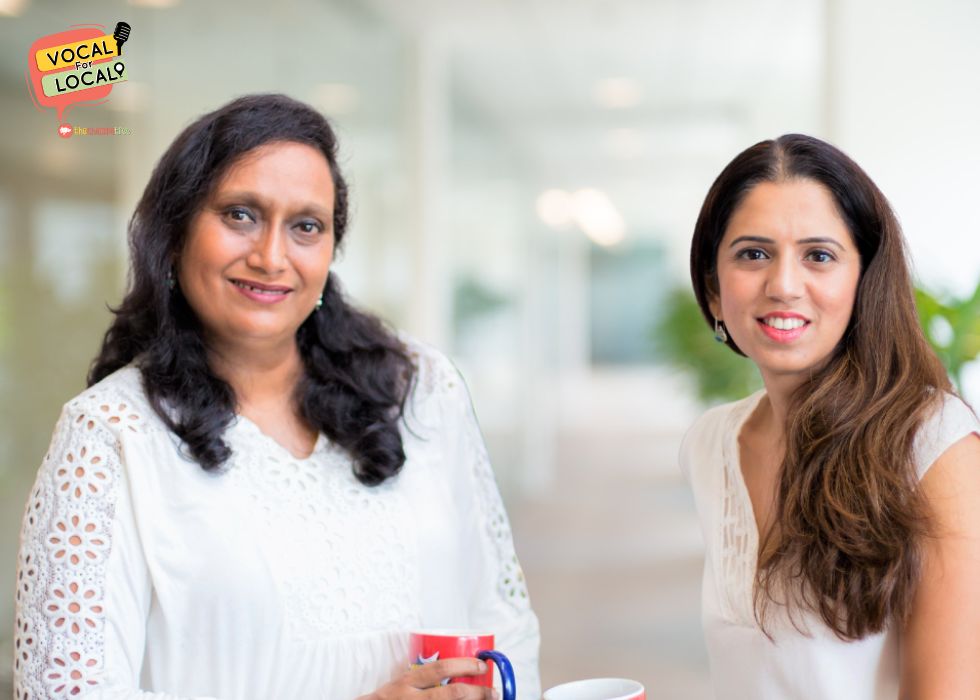 Veira Life is also giving away a free prenatal class "The Healthy Pregnancy Guide" and a 30 minute call with their coaches. This is available to anyone that registers for the Free Trial through their website.
Conception of Veira
The idea for this came to us in the midst of Covid. We had been consulting with educators and parents for one of our other businesses and it became clear to us that support for young mothers and families needs to start much earlier, in pregnancy. Covid made this need even more acute and also difficult to serve. That's why the solution we devised is almost entirely online. We researched, ran in-depth interviews and focus sessions with women of all ages from all over the world. Veira is a direct result of those conversations.
What did the pandemic teach us?
That the human spirit is truly resilient. That even in the bleakest moments one is blessed by shining moments of kindness, beauty and hope. And that even in the toughest of times it's possible to work steadily uphill and create something impactful and valuable.

– Anu Shenoy, Co-founder, Veira Life
Rajani: The importance of counting your blessings during ambiguous and uncertain times. To value every moment and understand that each day brings with it lots of challenges but also learning and growth. Covid made us realize that we have to be in a constant mode of innovation, and experimentation and figure out what will work and what will not. It was a time of self-discovery and growth both on the personal and professional front.
The inspiration behind starting the business/venture
Our own experiences and those of all the women that surround us and the women who spoke to us during our research. We set out to build what we wished we had during our own motherhood journeys. And we wanted to serve the current and upcoming generation of new mums (and families). We learned that while there is support, the space of pregnancy/postnatal support suffers hugely from poor information, inaccessibility, and lack of personalization. Maternity support is only truly impactful when it is tailored to each woman's unique needs and is timely i.e. available as and when she needs it.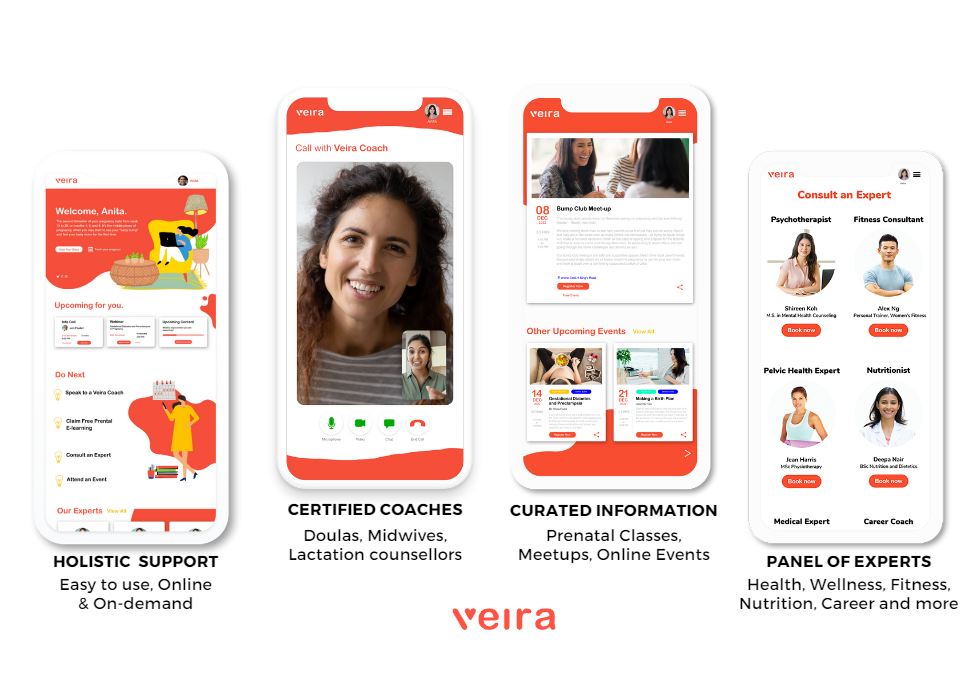 A piece of advice to budding local businesses/initiatives
Anu: Start with a small piece of the overall idea, pick the most obvious need, and find a way to serve it. Keep the solution agile so you can pivot as needed and quickly. As you learn, build the rest of the pieces around the central idea. Trying to build a large ecosystem right at the start is like swallowing a mammoth in one gulp – just don't do it. Bite-sized is the way to go!
Rajani: Look at what problem you are going to solve, and come up with solutions that will impact your target market. It is important that you get the pulse of the target segment you are serving. Constantly get feedback and comments which will help you stay true to your solution and the impact it will have on the lives of people you are serving. Be ready to learn and adapt. No matter how much you believe your solution will serve the market if the user does not see the need, your solution will not create the impact it is supposed to.