The nine-month-long trial a mother goes through finally comes to an end on her delivery date. The mother promises nurture, provide nutrition, care, and warmth – to her unborn (while he/she is inside), and after her pregnancy comes to an end – when the baby is born. While breastfeeding, a mother needs to have a balanced diet so that her breastmilk is loaded with all the right nutrients. Dear new mom, however hectic your schedule may be, never ever skip your breakfast, especially now you are breastfeeding. Here are 10 healthy breakfast ideas for a breastfeeding mom that will not only nourish her at the beginning of the day but also keep baby happy and satisfied…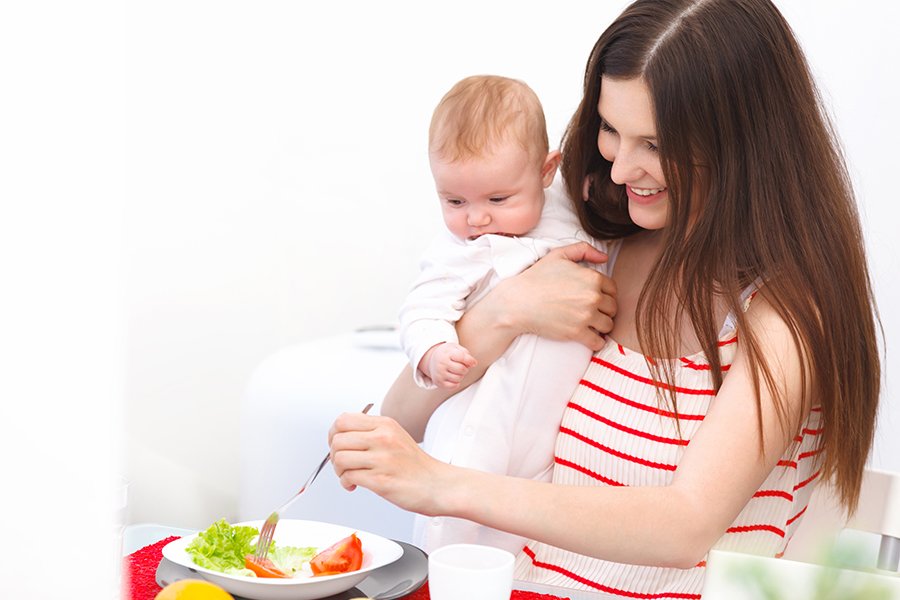 Healthy breakfast ideas for a breastfeeding mom:
1. The queen's breakfast
This menu is ideal for moms who enjoy their breakfast. Begin with 3/4 cup of plain instant oatmeal prepared with 1/2 cup of low-fat milk to which an ounce of slivered almonds and 1/4 cup of sliced strawberries have been added. Follow this up with one scrambled egg and 6 ounces of low-fat yogurt. This high-protein breakfast provides about 30 grams of protein, which meets almost half of a woman's daily protein needs when she's breastfeeding.
2. Popped amaranth nut and fruit cereal
Amaranth has an earthy flavor and is naturally gluten-free. The seeds of the amaranth plant are rich in iron, a mineral that helps deliver oxygen to your baby for proper development.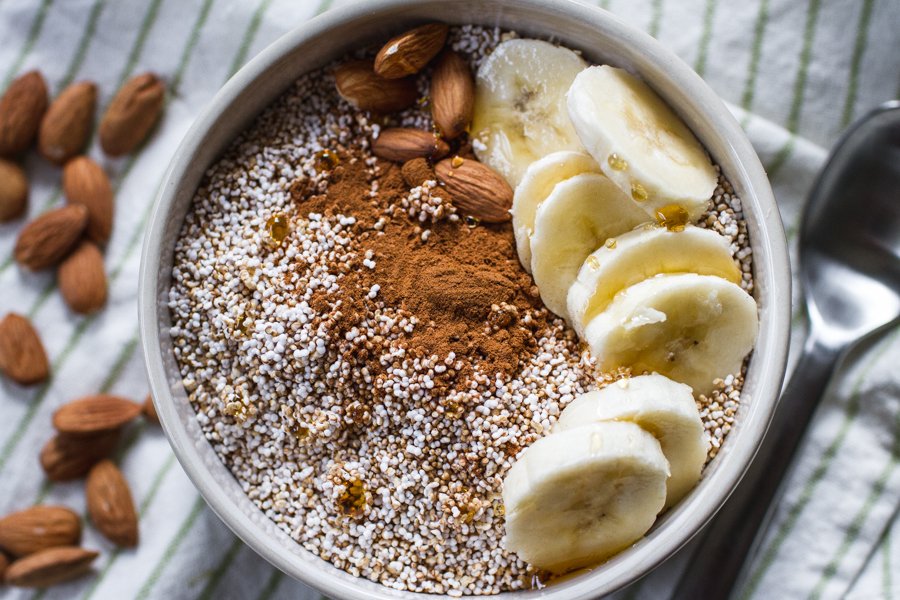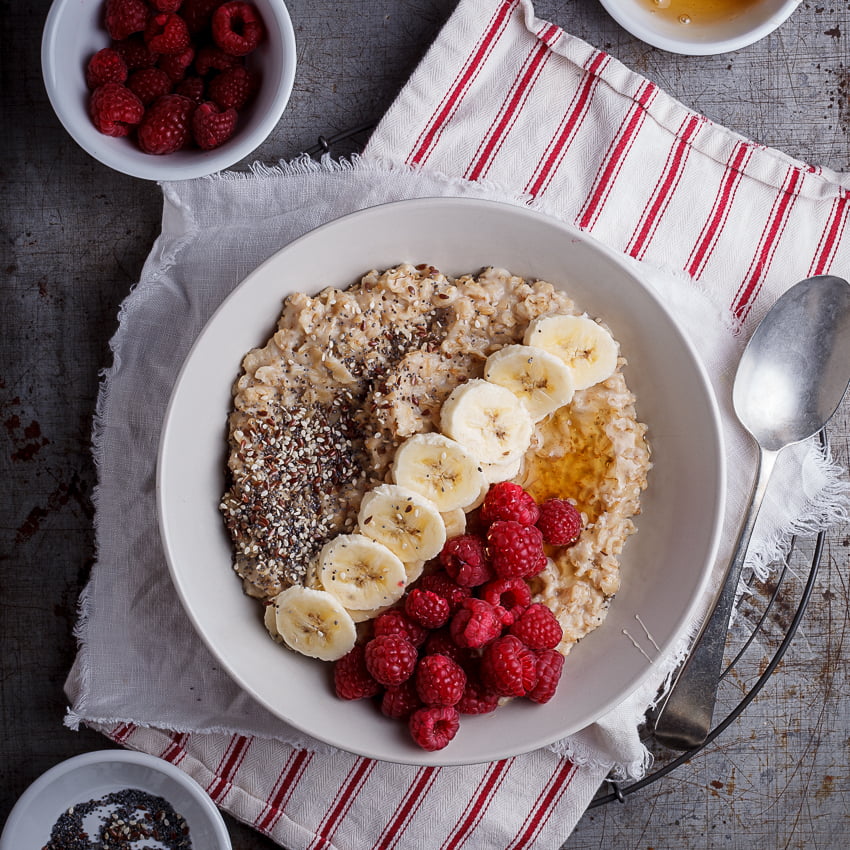 Heat a medium-sized saucepan over medium-high heat. When a drop of water energetically sizzles in the pan, add 1 tablespoon amaranth, cover with a lid and shake the pan as soon as the grains begin to pop vigorously. Keep the pan on the burner until most of the amaranth has popped, about 10 to 15 seconds. (If amaranth burns, shake the pan about 1-inch above the burner when the popping begins.) Remove from the pan and place in a large bowl. Repeat with the remaining grain. In a small bowl, combine cinnamon, nutmeg, ginger, and salt.
Divide popped amaranth among serving bowls and top with equal amounts of the spice mixture, pecans, cherries, blueberries, and apple. Pour in milk and top each bowl with maple syrup and coconut.
3. The choco-lover mom's milkshake
For a creamy chocolate milkshake, place 1 ripe banana, 1 cup milk, 1 tablespoon unsweetened cocoa powder, sugar or another sweetener if desired, and 1 ice cube in a food processor or blender. Blend on high for 1 to 2 minutes.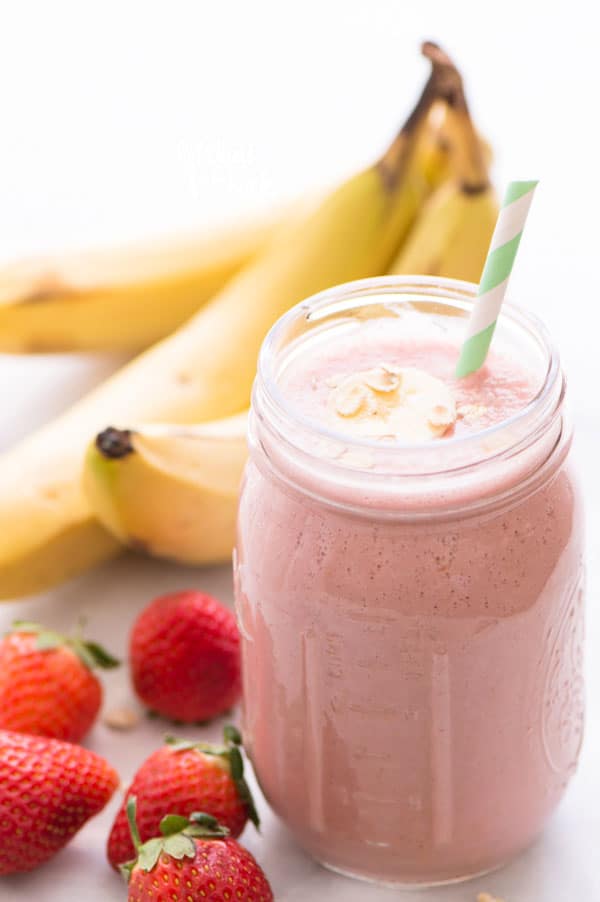 4. Cheese and chives toast
Spread 1 piece whole-grain toast with ¼ cup cottage cheese or ricotta cheese and top with ½ sliced avocado. Sprinkle finely chopped chives on top and enjoy.
5. Green smoothie for weight-loss Ninja mommy
This green smoothie will not only detox your body but also give you clear and radiant skin. But if you have nausea and food aversions, you may want to check with your doctor. Blend a cup of kale (or spinach), 1/2 a cup of mango (ideally raw, but you can also use semi-ripe), a teaspoon of chia seeds (rich in calcium, omega fatty acids, and proteins), 1 teaspoon grated ginger (great for natural flavor and also promotes milk production), a handful of moringa (drumstick) leaves (excellent for boosting milk supply) with a cup of coconut water (you can add more if you like it thinner). Pour into a tall glass. Season with rock salt and enjoy. This can be a great mid-meal snack too.
Dr. Charu Kalra's advice for breastfeeding moms during COVID-19 pandemic
6. Quick-fix oatmeal bowl
Microwave oatmeal with milk instead of water. Stir in 1 teaspoon unsweetened cocoa powder and sweetener of your choice. Top with fruit or chopped nuts. Oats contain lots of iron. A warm bowl of oatmeal can also help with relaxation. Both of these will aid in milk production.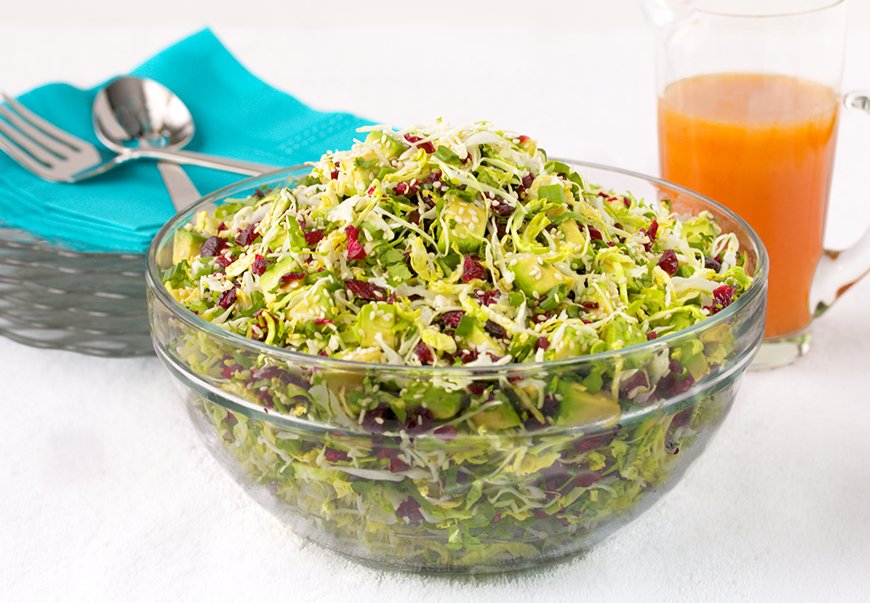 7. Oatmeal smoothie
Half a cup of dry rolled oats has 5 grams of protein and 4 grams of fiber. Adding that to some fruit and skim milk just about doubles the protein and fiber. In a blender, combine 1 cup milk (soy milk is fine too), 1/2 cup rolled oats, one banana, and 3-4 strawberries. Add vanilla and sweetener if desired. Blend until smooth. Pour into glasses and serve.
8. Sprout salad
Iron-rich beans and legumes are a great breastfeeding food, especially for vegetarians. They're a budget-friendly source of high quality, non-animal protein. You will need to soak the legumes beforehand (perhaps the previous morning and then tie them in a muslin cloth or leave them in a sprouter till they sprout). Chop 1/2 a cucumber, a carrot, a 1-inch piece of cottage cheese, a 1-inch piece of avocado. Season with coriander, lemon juice, black salt, and chaat masala and enjoy.
9. Yogurt and superfood bowl
Combine ½ cup whole-grain cereal, ¼ cup dried fruit, and 2 tablespoons of sunflower seeds or chopped nuts. Top half a bowl of yogurt with this mixture. Add a drizzle of honey on top.
10. Fruit toast
Indulge your sweet tooth, increase energy and milk production with this easy recipe. Spread 1 slice whole-grain bread (toasted is better) with 2 tablespoons peanut butter, almond butter, or sunflower seed butter, and top with sliced banana, sliced raisins, or fresh raspberries. (Note: While babies can develop allergies to foods in your breastfeeding diet, there are no expert recommendations foods to avoid while breastfeeding, including peanuts, to prevent allergies.)
Avni Kaul, wellness coach and nutritionist, NutriActivania says, "The phase of lactation demands an additional 500 KCal in the diet of a breastfeeding mother. Nursing moms have significantly higher protein requirements than non-pregnant, non-nursing women. A high-protein breakfast includes at least two high-protein foods. High-protein foods commonly eaten for breakfast include eggs, egg whites, cottage cheese, nuts, peanut butter, yogurt, milk, soy milk, soy yogurt, and tofu. Whole grains are also a good source of protein."
Actor and yummy mommy Shilpa Shetty Kundra says, "Eating a high-protein breakfast can help manage your body weight, reduce mid-morning hunger and help you meet daily protein requirements, besides increasing milk production and helping you not to put on weight, especially if you're breastfeeding."
Subscribe to Blog via Email
Image source: 01, 02, 03, 04, 05, 06, 07, 08, 09, 10, 11, 12, 13