With exactly a week to go for Father's Day, we are sure you must have planned something very special for your real-life superheroes! Families across the world usually spend this special day at home. If the little ones have already decided on the gift, we'd say it's time to also throw in another surprise on that very day. How about little hands trying their hand at helping you in the kitchen with the making of one or all the below-mentioned easy yummy Father's Day recipes?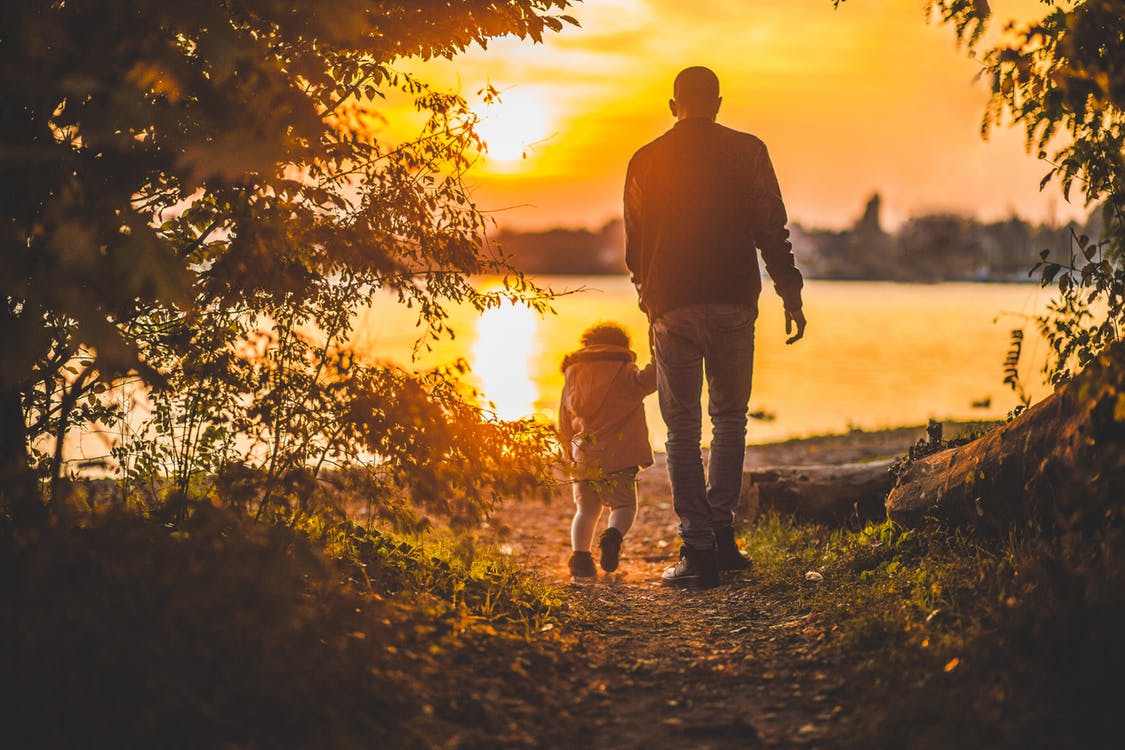 Father's Day recipes:
Presenting not one, but three yummy Father's Day recipes as last-minute gifts for your lovely superhero. 1. A corn salad – To being the course with a healthy dish which is safe to make for kids. Health-conscious fathers can be overwhelmed with this salad made by his child. 2. Pad Thai Noodles – To prepare the main course is no longer an impossible task for the kids. 3. Chocolate mug cake – Cakes have inherent magic in connecting hearts. This magic can be used in surprising your father and making him happy. Try anyone of all of these yummy Father's Day recipes and make the first man in your life the happiest one.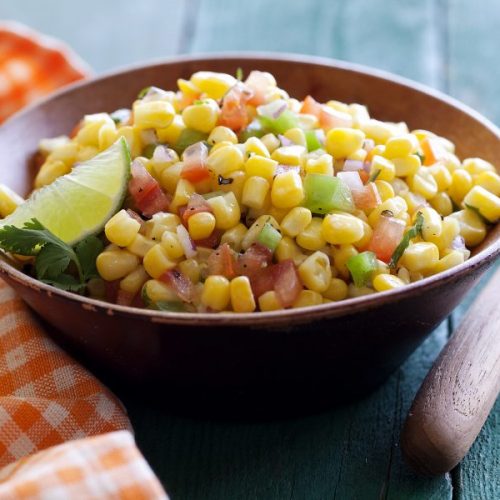 Corn Salad Snack Recipe 
Ingredients
4

ears corn

1

red onion

chopped

1 to

mato

chopped

1/2

cup

cucumber

chopped, optional

1

green bell pepper

cut into small dice

1

red bell pepper

cut into small dice

Handful fresh cilantro

finely chopped

2 to 3

tablespoons

extra-virgin olive oil

Some lemon juice

Rock salt and freshly ground black pepper
Instructions
Shave the corn off the cob, wash it and boil it for 10 minutes.

Now, drain off the water and let is cool by placing it in a bowl.

Add the onions, bell peppers, tomato, cucumber, and cilantro for a good mix. In a separate bowl, whisk together the olive oil, lime juice and a pinch of salt and pepper.

Dress the corn with the mixture, adding additional salt and pepper if required.
Notes
Tip: You can replace the corn with kidney beans (boiled) and add a spoon of mayo for a yummy bean salad!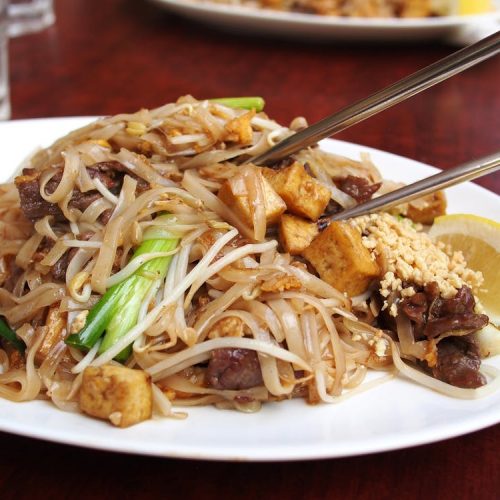 Pad Thai Noodles
Moving onto the main course, make this classic hand-tossed pad Thai noodles and get gorging on them while watching your favorite movie on a Sunday afternoon this Father's Day. Just help your little ones in veggie chopping and you are good to go.
Ingredients
200

Grams- Flat boiled noodles

1

bowl Bean sprouts

2

tbsp

Oil

5-6

Spring onions chopped

5-6

Garlic cloves

chopped

5-6

Florets of broccoli

6-8

Button mushrooms

sliced

1

Medium yellow capsicum

seeded

1

Small green capsicum

seeded

2

Medium Carrots

thin strips

Salt to taste

1

tsp

Soy sauce

2

tbsp

Brown sugar

1

Fresh red chilies

diagonally sliced

1

Spring onion greens

chopped

3

tsp

Roasted peanuts

coarsely ground

1

tbsp

Lemon juice

1/2

cup

Bean sprouts
Instructions
Heat oil in a pan.

Add onion, garlic, broccoli, mushrooms, three colored capsicums and carrots, and toss.

Add noodles, salt, soy sauce, brown sugar, and toss some more. Add fresh red chili and toss again.

Add spring onion greens and most of the roasted peanuts and toss. Transfer into a serving dish.

Add lemon juice and bean sprouts.

Top with the remaining roasted peanuts and serve hot.
Chocolate mug cake
What's a celebration without indulging in some sweet-savory! This one is the easiest of the lot and requires minimal effort and time.
Ingredients
1/4

cup

All-purpose flour

1/4

cup

White sugar

2

tbsp

Unsweetened cocoa powder

1/8

tsp

Baking soda

3

tbsp

Milk

One tbsp Water

2

tbsp

Canola oil

1/4

tbsp

Vanilla extract
Instructions
Mix flour, sugar, cocoa powder, baking soda, and salt in a microwave-safe mug; stir in milk, canola oil, water, and vanilla extract.

Cook in the microwave for about 1 minute 45 seconds. With the help of a knife check the consistency of the cake.

It should be semi-moist. Your mug cake is ready.
Click here to get your cute and printable Father's Day cards!
Cooking for your father is not merely a surprise but it is a bonding time. To have the surprise cake handmade by his kids would be any father's ecstacy. Hence, share these father's day recipes with your little ones and assist them in surprising their father. Have a happy family time on this Father's Day.