The whole process of admission can be time-consuming, entails multiple physical trips and a social mix up of the highest order. UniApply brings simplicity to the whole process by increasing accessibility for students as the systematic and logistical barriers are reduced. So are you looking for a school admission online form which is not taxing? UniApply got you covered.
What is UniApply?
UniApply- The School Admission Platform, bridges the gap between the parents and the desired school for their child. With UniApply you can explore schools in your city along with details like fees, admission dates etc. Shortlist your target schools with UniApply's meticulously designed tools and complete the process by filling out a single school admission online form.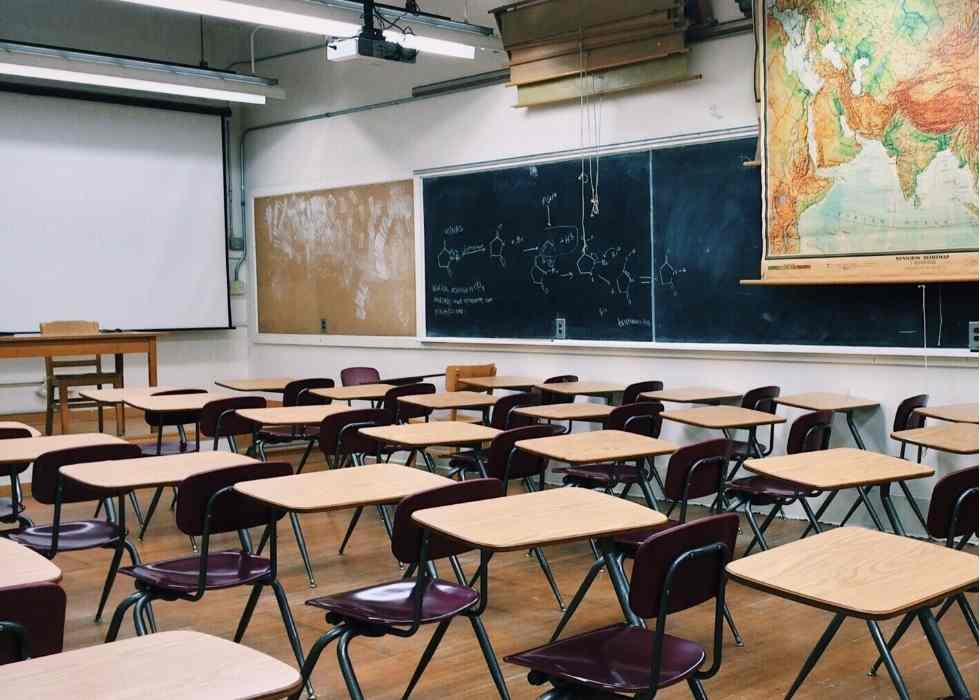 How does it help the parents?
Now imagine, if you have to visit multiple schools physically, taking forms from each school then filling it manually with the same details again and again, and to submit that form you need to visit the school again, how tedious it is and that's where we come up in a picture to help the parents in their school search and their child admission process.
Parent's journey before UniApply:
Exploring schools physically near to their location and scouting their needs in every school.
Consultation with multiple people like friends, colleagues, neighbours etc. before finalising the school due to lack of assurance and details.
Compare with multiple schools to keep a budget check with desired facilities.
Making notes, maintaining excel to keep a track of admission timelines and due fees.
Physical school visits for every small formality alongwith multiple form submissions
Final admission process is furthermore cubersome as it involves complicated procedures.
Parent's journey after UniApply:
Explore schools on a single platform and choose the one that completes your checklist.
Shortlist your schools in one bucket.
Compare school on different parameters to filter out the best available option.
Check the admission timeline on the admission tracker and keep a track of whole admission procedure.
Fill in one single form instead multiple complicated ones.
Apply for multiple schools that you want with easy steps which are less time consuming.
Features of UniApply:
UniApply gives you the one-stop solution wherein you can explore schools, consume the insights of the schools including board, fees structure, facilities, etc. It enables to manage end to end cycles online right from accepting forms, communicating to parents or students, making an admission offer and collecting tuition fees.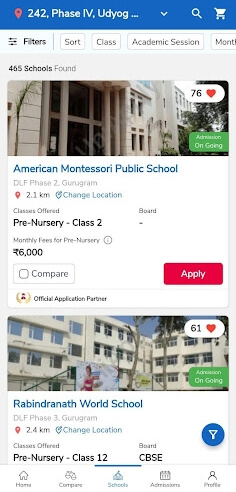 By simply subscribing to the admission tracker you can receive admission offers and pay fees online to close the process. Furthermore, you can follow all notifications related to schools instantly to prevent any delays.
1. Compare schools
Confused between the two schools ?? Not to worry !! UniApply gives you the " Compare schools " feature wherein you can compare 2-3 schools intercity or intracity. This enhances the diversity for both students and institutions.
2. Schools shortlisting
Now, are you tired of maintaining the list of schools on sticky notes or excel, what if you lost it? Imagine if you can shortlist all the schools and put them in a bucket altogether and access and apply whenever you want.
3. Admission tracker
You can check the admission timeline for the schools, which school is currently accepting the application and which ones have closed their deadlines. It will also help to track the admission dates on a real-time basis.
4. Notify me
UniApply also gives you the reminder for the schools where admissions are yet to begin, enable the notify me option by clicking on the bell icon present on the detailed page of the school. You will get notified once admissions for this school will start.
5. The single school admission online form
UniApply application helps you to fill the application for one single time and can submit it to multiple schools as much as you want.
To fill the common application, Below are the steps:
Download and login to UniApply app or simply sign up on UniApply website
Click On Profile button and enter the required details for regular updates.
Select Common form and fill the mentioned fields.
Select the option to add a new child profile.
Fill the form and click on submit for activating further procedures.
Watch the video below to know more: