This year, my sole agenda has been to make the finest choice for my child, be it the food choices, or the clothes she wears. I'm far more aware of the worries of nature now than ever. I feel like a move towards sustainable and organic kids' clothing has been long due. Did you know that just like food, clothes can also be toxic or safe? Short-lived (literally, I mean, they too have an expiration date) OR can be long-lasting while being environment-friendly (made from mostly natural products). What's more? These clothes can be quite affordable even when you opt for the finest quality!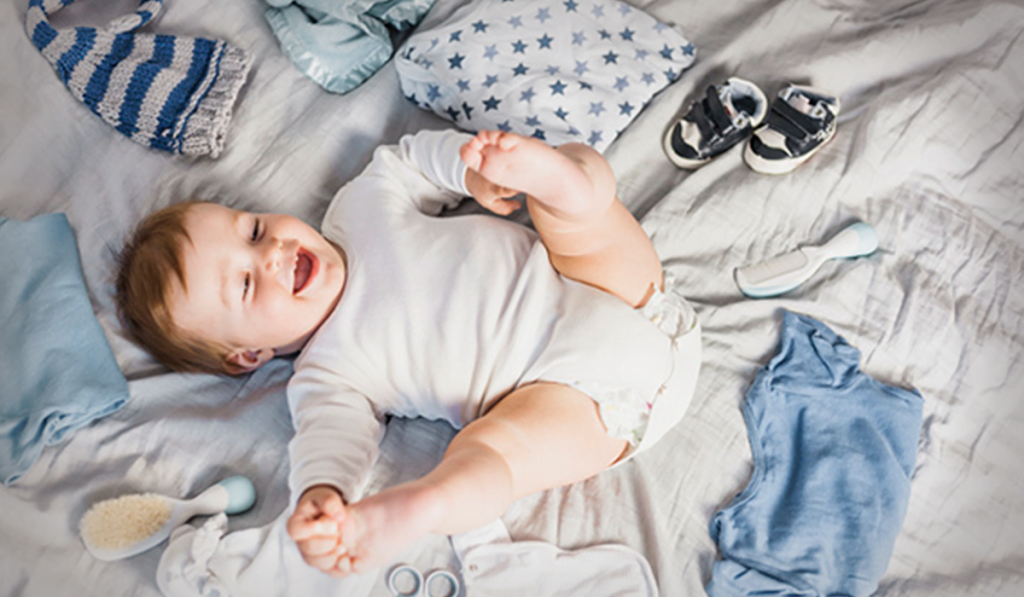 Raising kids is no easy feat. Along with all the time and effort that parents put in, what shows up as blessings are innumerable products that support all the hard work. The diapers, lotions, toys, plastics, etc come in really handy, but if you sit and give it a thought, it's easy to feel that using so many different products while bringing up your baby has found you adding to the woes of the planet. Since some of us have become genuinely concerned that we are destroying our planet for future generations, now is the time to up our green game. What easier to kick things off than from the kids' wardrobes going organic.
What is organic kid's clothing? How and why to go organic?
When it comes to children, one settles for nothing but the best. The move towards organic and sustainable clothing is very welcomed and a conscious choice for parents who owe it to nature and want to give back to mother earth.
Moving on, in the sea of brands and innumerable choices, there are a lot of factors parents keep in mind before taking a pick. Who said shopping for kid's apparel is easy? Comfort, design, quality, fabric, price- all need to be ticked off a yes! The new additions to this list are organic, sustainable, recyclable products that are long-lasting and free of harmful additions. Here is a brand that tick marks all the above that you must consider for your kids.
Bringing you the best:
Nino Bambino is a children's clothing brand offering an affordable selection of organic cotton clothing for kids and babies from 0-12 months. One of the most trusted names for organic baby clothes in India, the brand showcases delightful and comfortable collections in great colors and are eco-friendly. The categories range from rompers, dungarees, tees, and frocks for the infants and toddlers to ethnic wear, shirts, tees, frocks, ponchos, skirts, etc for little grown-up kids.
They also have a range of super comfy nightgowns and other accessories for newborns, baby girls, and baby boys, such as mittens, booties, swaddles, blankets, and lots more. The cotton clothing is safe, non-toxic, and super soft to suit your child's delicate skin, helping avoid allergies and discomfort for the little ones. The products are long-lasting and guarantee repeated use since the colors do not fade after wash.
What makes it stand apart?
Nino Bambino is one brand that keeps up to its promise of prioritizing baby's health. Being a kids range, the brand ensures that it pays attention to small details and uses world class techniques and raw materials.
1. They use the well known Yoshida Kogyo Kabushikikaisha (YKK) zippers and double jersey threads for their clothing, that is not only softer but also thick and stretchy.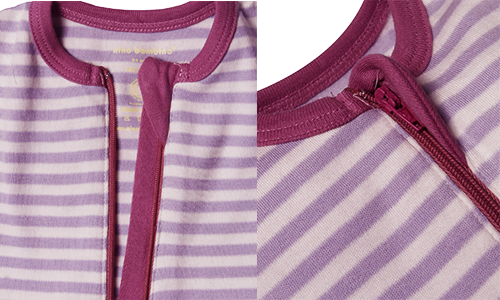 2. Its products are free from nickel, lead, and go through repeated safety checks.
3. Instead of manual battening, a new type of machine is being used that makes the button presser even, while a unique button pulls testing is undertaken at 15kg. That's a revolution!
4. Taking the safety measures a step ahead, all garments pass through a needle detection machine which makes sure there are broken needles or small metal parts enabled in the garments which may harm the baby.
5. Attention to fine detailing such as placing a lining behind the zipper to avoid catching the baby's skin, and a zipper puller protector gusset at the crotch of the garments that makes it more comfortable for wearing diapers.
6. A group of seasoned technicians with international sizing experience work towards making comfort fit garments.
7. The collections at Nino Bambino start at Rs. 299 making it highly affordable. Sustainability meets and affordability.
It was started by Shikha Kumar, a Noida based mom with corporate experience and background in the garment industry, who wanted to take an eco-friendly route into the kid's world. The brand operates through an easy-to-use online 'Baby Store' and provides a detailed narrative of all the stylish, comfortable, and economical products available.
Pro-tip:
To sum up the story, as we take a step towards a better tomorrow, there are a few points to keep in mind while making informed purchases for our children. Do remember to check the labels for the below pointers!
1. Check the label for natural/organic raw materials
2. Soft material, delicate to the baby's skin
3. Long-lasting/sustainable clothing
4. Comfortable designs, suitable for all age groups and weathers
5. Environment-friendly – Devoid of any extreme processes or harmful chemicals, especially the colors used