Are you expecting your first baby? Congratulations – parenthood is a thrilling new adventure. And part of the adventure (as you eagerly await the baby's arrival) entails shopping ahead of time for all the newborn baby care essentials.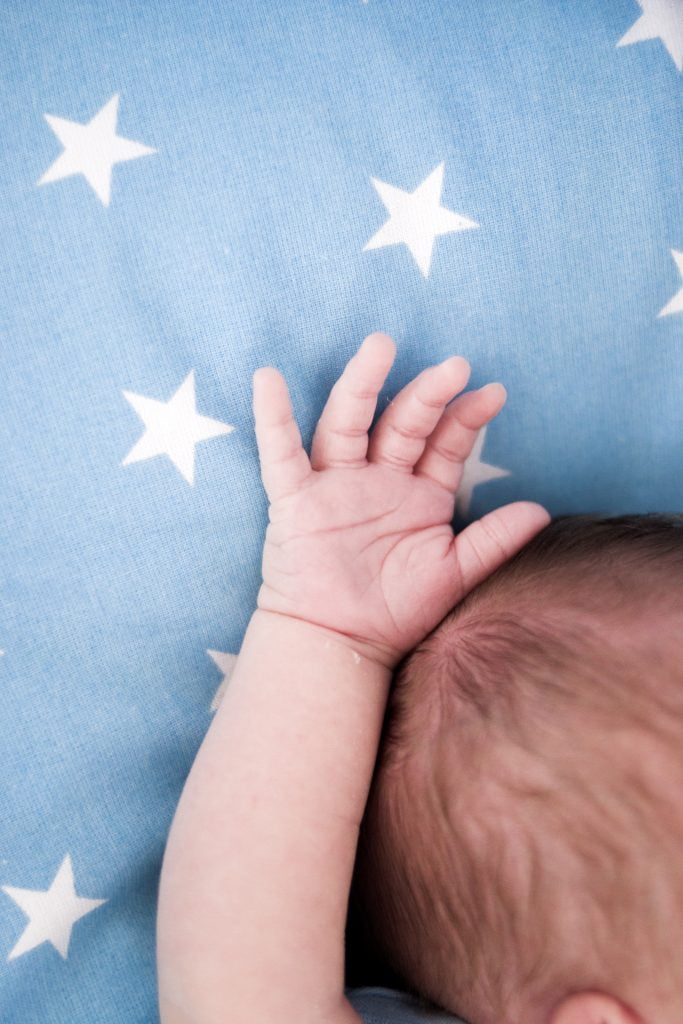 However, as a new parent, you may struggle to come up with the list of the essential baby products, we've compiled a comprehensive list for you. So, here are the baby necessities you need in preparation for when your bundle of joy comes:
Newborn baby care feeding essentials:
Before you start shopping for feeding essentials, you should decide whether you're going to breastfeed your baby or use formula.
For essentials that cut across, buy:
1. Burp cloths
2. Plenty of bibs
3. Nursing pillow
4. Bottle/nipple brush
5. Bottle sterilizer
6. Feeding bottles
For specifically breastfeeding mothers, add these to the above list:
1. Breast pump
2. Milk storage containers and bags
For parents who'll opt to formula feed, your list should also include:
1. Formula-ask for recommendations from your doctor or other parents, and do check the expiry date before you buy
2. Thermal bottle carrier
Diapering baby needs:
1. Newborn baby diapers: Whatever you choose-disposable or cloth diapers, just make sure you buy at least two boxes. Because the baby will cruise through them fast as newborns use 6 or more diapers a day.
2. Changing pad: It's an easy-to-use and portable newborn baby care product for changing diapers and clothes.
3. Baby wipes: These are much needed during diaper changes and for cleaning up other messes.
4. Diaper cream: It can help to prevent the baby from getting diaper rashes.
5. Diaper bag: The bag should be sizable to carry the diapers, baby wipes, diaper cream, dirty diaper pail, and change clothes for the baby that include a sun hat.
Clothing must-haves:
1. Onesies: Have a mix of short-sleeved and long-sleeved ones to suit the different weather.
2. Nightgowns: These are a newborn baby essential for when the baby's umbilical cord is yet to fall off and can be swapped for sleepers when it falls off, and the area has fully healed.
3. Sleepers: These are perfect for both nighttime and daytime. Buy the ones with zippers for easy dressing and undressing the baby.
4. Pants and tops: When you want to switch up the baby's dress code and put him in other clothes other than bodysuits.
5. Newborn baby hats: Not only to keep the baby warm but also to protect them from the sun's harmful UV rays. Keep in mind that it's ill-advised to put sunscreen on newborns.
6. Socks: For wearing with nightgowns and other outfits to keep the baby warm at all the time.
7. Mittens: This helps prevent the baby from scratching her face, you-the parents and the visitors who have come to ooh and aah over her cuteness.
8. Sweaters and snowsuit: If you're having a winter baby, you need to buy at least two sweaters and a snowsuit if the winters in your area are pretty harsh.
9. Receiving blankets: For laying on the baby whenever you want to put her down. And they can also double as burp cloths.
10. Mosquito net: If you live in a mosquito-infested area, then a mosquito net is a must-have for protecting your newborn from contracting deadly malaria.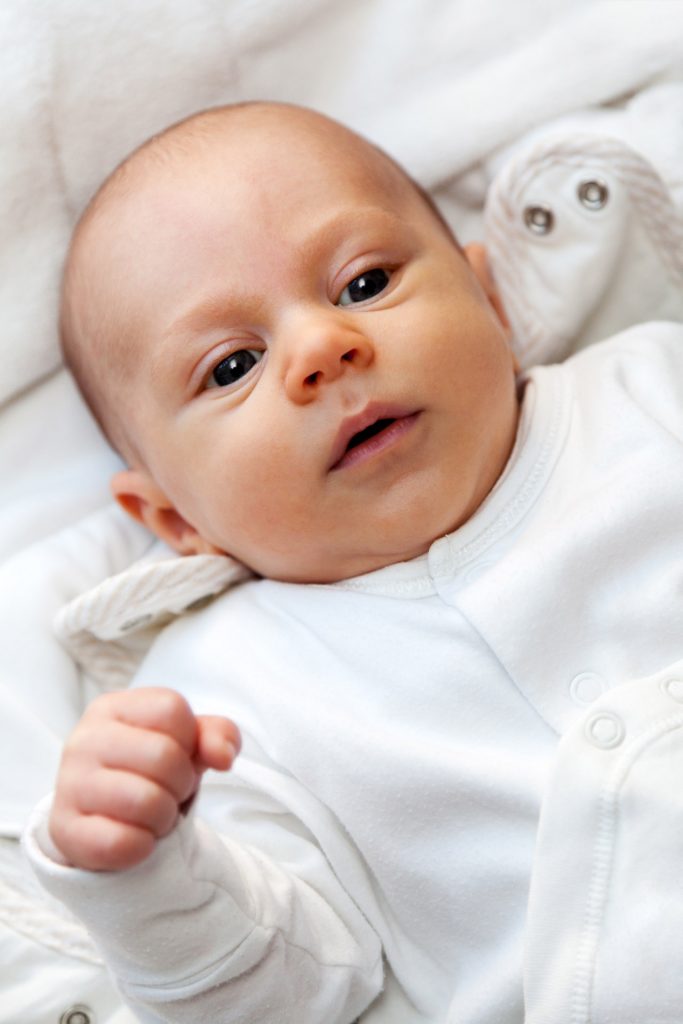 Newborn baby bathing essentials
1. Baby bathtub: A plastic baby tub is one of the essential baby products needed to protect your baby from slipping into the water. Choose one that is designed to support the baby's head and shoulders.
2. Washcloths: Since newborns can't take baths until their umbilical cord falls off and after the navel has healed, washcloths will come in handy as great newborn baby care products for sponge cleaning the little one.
3. Mild baby soap: Babies' skins are sensitive, and therefore you need to buy a mild soap that is free of most of the fragrances and additives found in adult soaps.
4. Hooded towels: To keep the baby's head warm as you dry their other parts of the body since babies lose heat fast through the head.
5. Soft-bristled baby hairbrush: Even babies need to have their hair groomed. So if your newborn has hair, you should comb it when it's still wet to avoid hurting him.
6. Thermometer: This is great for ensuring that the bathwater is the right temperature for bathing the baby. Always check the bathwater to avoid scalding the baby's skin.
Bedding necessities:
1. Crib or bassinet: If you decide to go for a crib, make sure it's the medically approved one with fixed side rails, a firm mattress, and a fitting sheet. Conversely, if you opt for a bassinet, choose a folding one that can easily be moved from one place to another.
2. Waterproof mattress covers: For protecting the mattress from diaper spills, baby drool, and sweat to enable the mattress to last longer.
3. Fitted crib sheets: The sheets need to snugly fit on the mattress to prevent the baby from getting entangled in them and end up suffocating.
4. Sleep sack or swaddle: Keep the baby warm, especially at night, and stop the baby from rolling over onto their stomach, a sleep position linked to sudden death syndrome (SIDS).
5. Baby monitor: To alert you when the baby is in distress and needs feeding, a diaper change, or a better sleeping position.
6. Pacifier: A pacifier is suitable for soothing newborn babies, and if you so choose to use it, make sure the baby likes it.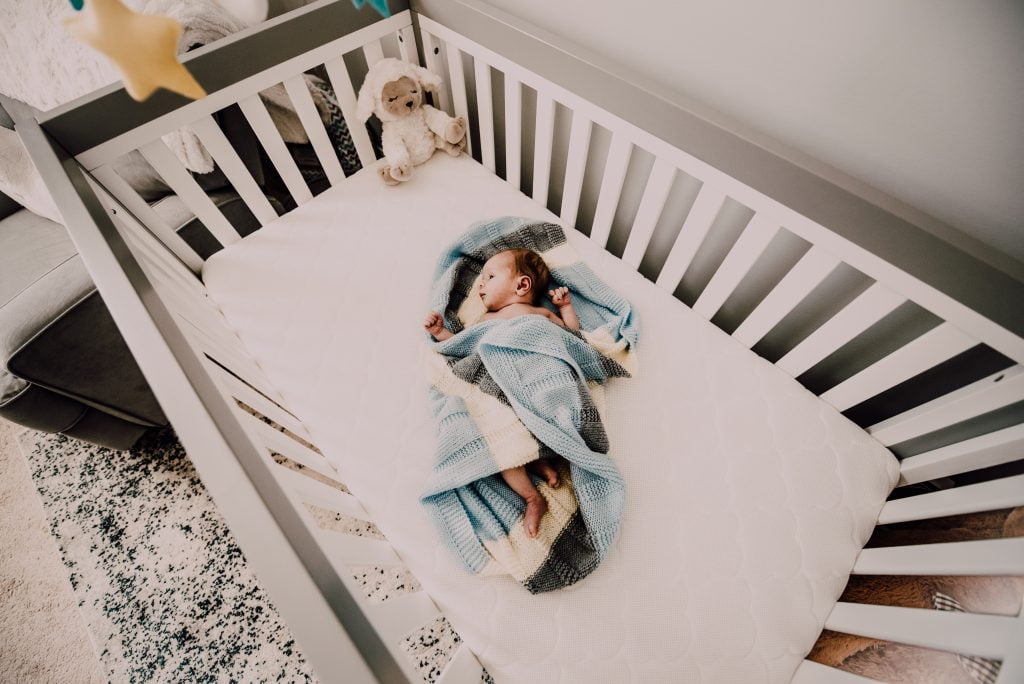 Essential health products:
1. Baby digital thermometer: You'll need this newborn baby essential for tracking the baby's temperature. And you can opt to either measure it from under the armpit or rectally.
2. Alcohol wipes: You should have a bottle at hand for sterilizing the baby thermometer.
3. Nasal aspirator: For draining mucus and clearing stuffy noses so that the baby can breathe well.
4. Cool mist humidifier: A humidifier is a newborn baby essential that helps keep a room moist and clears the baby's stuffy nose.
5. Rash lotion or cream: Babies tend to get rashes and itchy bug bites, and when they do, calamine lotion or hydrocortisone cream can come in handy.
6. Bandages: Get prepared for any emergency by stocking up on a wide variety of small bandages and adhesive tape.
7. Nail clippers or scissors: These are necessary to trim the baby's nails and prevent her from scratching herself and others.
Baby gear essentials
1. Infant safety car seat: It's a must-have when you're traveling with your little one, especially when you've to transport the baby from the hospital to home.
2. Baby carrier: Though infants are meant to be cuddled, there are times when you need to make dinner, do the laundry or clean the house, and the baby carrier can be a lifesaver.
3. A reclining stroller: Buy one only if you'll be able to use it in your neighborhood. For example, if you stay in the countryside where it's possible to stroll along the streets. Otherwise, it will be a waste of your money.
Because babies grow fast, don't go overboard when shopping for the newborn baby essentials as you'll soon be buying new baby products.