This week, let's meet expat real mom Shubhada, who'd like to be called – Shub. A true-blue Mumbaikar who has been based in Singapore for the last 14 years. She's an IT Professional. a mom of two wonderful kids and an Instagram mom.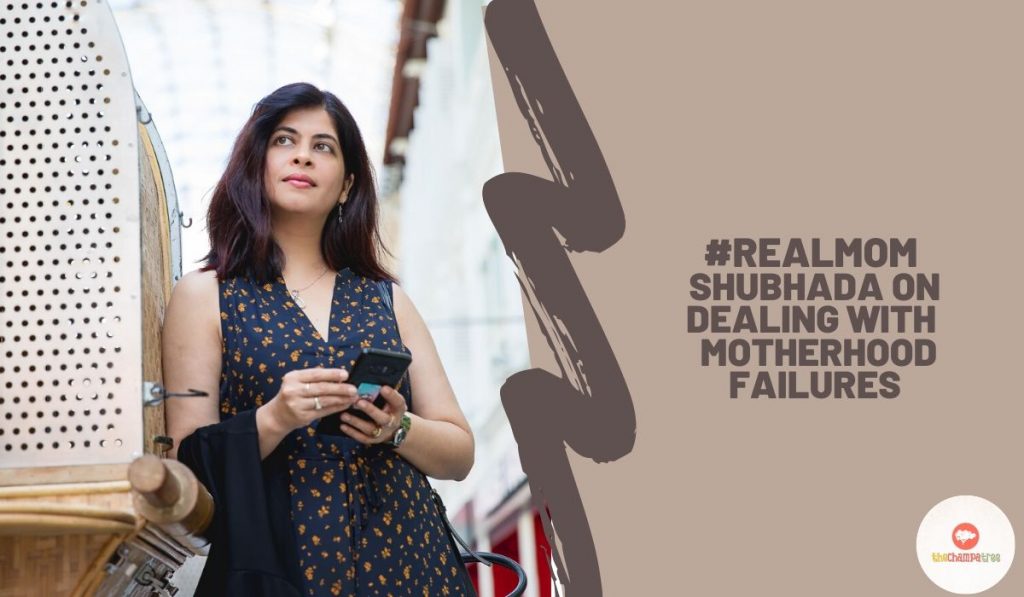 Tell us a bit about the real story behind this 'real mom'?
When it comes to motherhood, I believe it's best to keep everything real! Love and struggles, satisfaction, content, and frustrations – Motherhood is a continuous learning journey for moms across boundaries, nationalities, etc. In fact, this reality prompted me to start my own Facebook, and WhatsApp group of moms.
What it's like to be you?
Beautiful imperfection is what I'd like to be called. As a mom, as a wife, and as a human. Someone who continuously strives to learn and explore different aspects of life and an effective multitasker who believes that mom is always mom and more!
What's that one classic saying /rule you swear by in this journey of motherhood?
Kids are our best teachers!
What do you miss the most about your own city/place you moved from?
Indian Street food and of course family!
What are the schools/education like, any particular suggestions?
Local education in Singapore is par excellence and kids can cope up well with it.
Did your family have problems adjusting to their new home?
When we came to Singapore, my elder daughter was just one year old so it was pretty straightforward to adjust. Singapore is a place where the system is very organized and that makes life easier.
What do kids miss the most?
Grandparents
Any interesting practice or observation of the culture in Singapore that you want to adapt to (for good)?
I believe in behaving like a Roman when you are in Rome. I love the festivals of Singapore, Chinese New Year celebration and the slang of English called Singlish! I love conversing in Singlish.
Is there any other advice you like to offer new expat arrivals?
Be open and be ready to absorb the cultural and societal influences of the new country. Find your tribe and make the most of what the new culture has to offer.
We tend to glorify motherhood a lot. What are your thoughts on this?
Yes but it's totally up to the mother. How she handles the pressure built around the expectations is totally dependent on her attitude towards life in general. For me, I have never shied away from accepting the fact that as a mom, I might not be the best but am sincere. I'm putting in all the efforts to ensure the well-being of my kids.
I also don't run away from failures and mom guilt and treat them as a part and parcel of this journey.
They say it takes a village to raise a child – tell us something about your village?
My village comprises of my husband who is always my anchor, my parents, my parents-in-Law, and my helper. Without their support and without them, it is just not possible to raise kids.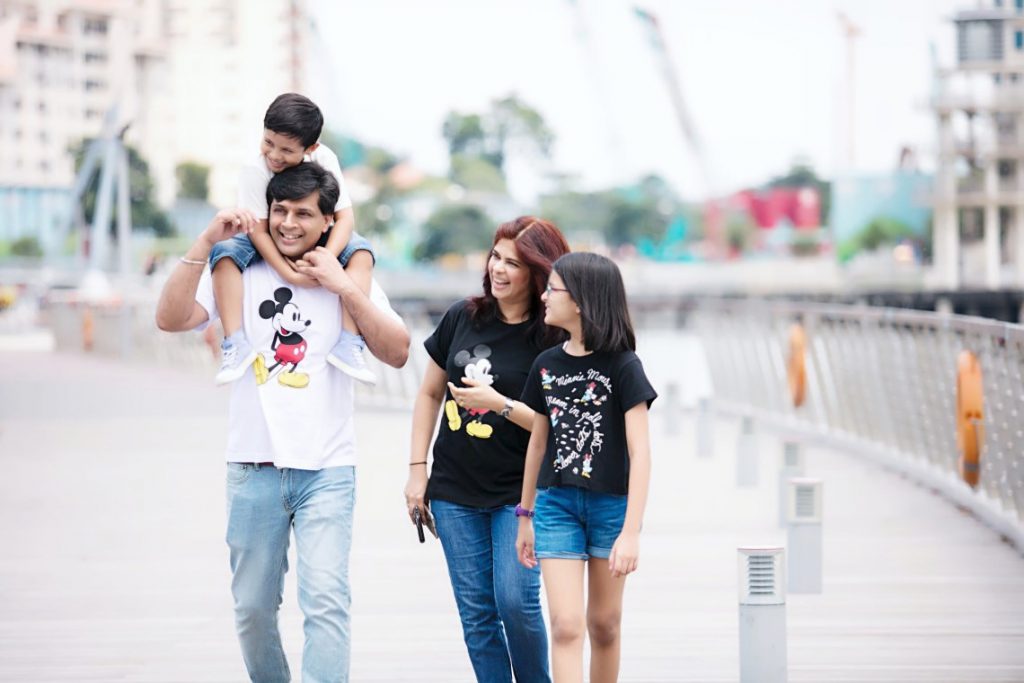 What's something you always wanted to do but didn't – And why didn't you?
Touchwood but so far, I have always managed to do what I wanted to do despite obstacles.
Was there something your parents did when you were a kid that you swore you'd never do yourself?
Probably, I will add a dash of helicopter parenting because my parents were not.
What is it like being a working mom? What would you change?
As a working mom, I have to constantly juggle and balance between family, kids, and work. It does get hectic at times but this is how I would like to keep it.
Have you ever done something really impulsive? How did it go?
By nature, most of the time, I wear my heart on my sleeves and take decisions on impulse. Sometimes they go terribly wrong!
What do you want or wish most for your children?
Health, happiness, wealth, and prosperity! Also, courage to achieve all this on their own.
Check out lovely and heartfelt posts on Shub's RainbowDiaries.com, which is one of the top blogs in Singapore.