There is a lot of demand for ethical hackers in 2022. The world is adapting itself to the internet and is growing faster than ever. But there is another side of the internet doing the common world is unaware of. Encryption, hacking, data breaching etc. With technology becoming handy to people, security concerns arise. Henceforth, the need for people who can do get into the world of hacking which is ethical and for the good of people is rising sharply. Confused about how to become an ethical hacker? Read on to know.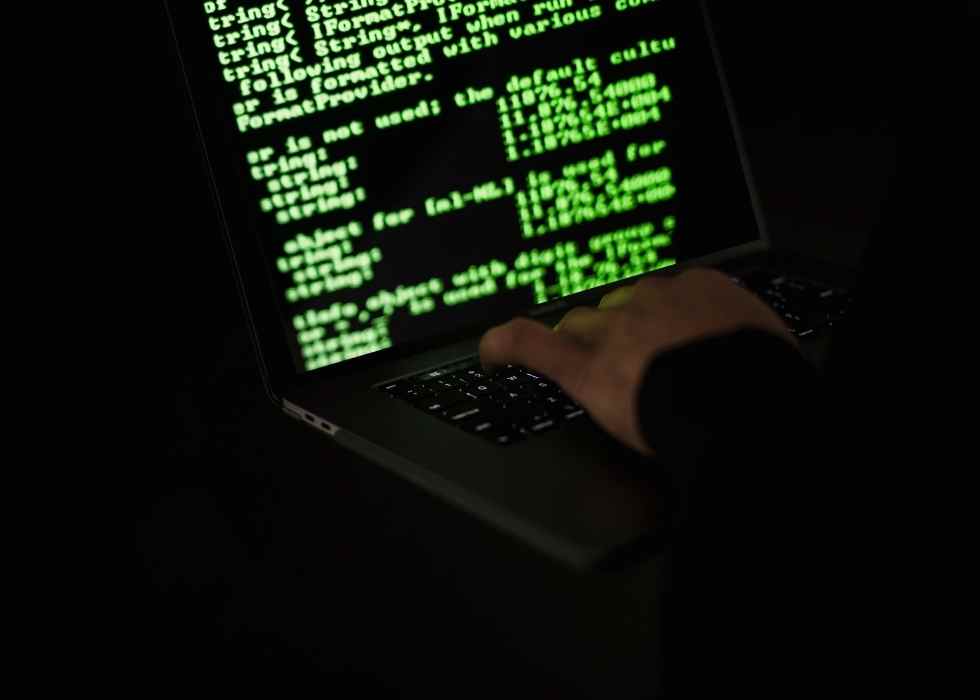 What is Hacking?
Hacking refers to the act of corrupting digital devices like computers, smartphones, tablets, and networks through unauthorized access. The hackers gather information on users, steal their data and documents, or disrupt data-related activity. Hacking is not always a malicious act. It is also associated with legal activities. The illegal way is black-hat hacking, while the law-abiding way is considered white hat hacking.
Ethical Hacking:
Ethical hacking activity is a form of penetration testing with the owner's permission. It assesses security, scanning susceptibility, and finding potential threats on a computer or network.
Defining an Ethical Hacker:
Ethical hackers are IT professionals who prevent unauthorized access through non-physical channels to the organization's computers. Ethical hackers maintain all the components of the firm's computer in the working environment. They also figure out the system security vulnerabilities and secure them from any outside threats and breaches.
How to become an Ethical Hacker?
On the path of attaining Cyber Security Certification, it is crucial to develop patience and gain experience in various roles and responsibilities of specific job roles. A person needs to achieve certain skills to be a professional, ethical hacker. Some institutes provide ethical hacker courses. The aspiring candidate can opt for The International Council of Electronic Commerce Consultants (EC-Council). Also, that offers education, training, and an ethical hacker certification.
Tip to be an Ethical Hacker is to attain certain skills:
Hacking is not easy. It involves a lot of different aspects of computer knowledge, hardcore programming and some other crucial things. Here we list down things you need at an expert level to plan your career in ethical hacking.
1. Network
Another skill to be an ethical hacker is computer networking. The aspirant needs to understand the networks like Subnetting, DHCP and more. It initiates ethical hackers to search interconnected computers in a network. Also, managing and preparing the systems for certain threats and fraudulent activities is critical.
2. Computer skills
The candidate needs to know about computer systems and related technology for an ethical hacker course. The required computer skills include managing databases and programming. In addition, some other vital prerequisite skills are MS Office, Spreadsheets, Email, Database Management, social media, Web, Enterprise systems, etc.
3. Linux skill
It is an open-source OS (operating system). Linux is more secure than any other operating system. In addition, it does not require any anti-virus software. The source code can be distributed and modified to anyone non-commercially or commercially as per the General Public License (GNU). This skill taught under the Ethical hacking Certification course is helpful for security reasons.
4. Programming skill
It is a vital tool under an ethical hacking course. Through this skill, the person learns to write codes. These codes are understood by a computational device and perform as per various instructions. Before learning to write code, you must choose the best programming language. For e.g., Python, Java, C++ and PHP.
5. Knowledge of hardware
Computer hardware includes parts like a keyboard, graphics card, and motherboard. The ethical hacker needs to understand how the machine works to handle his role smartly.
6. Reverse engineering
It is a process of recovering the design and functions of a product by analyzing its code. Reverse engineering ensures that the system doesn't have any significant security flaws. It accelerates the maintenance work and makes a system fully proof. This skill protects the system from hackers & spyware, and thus reverse engineering is a widely used skill in software security.
7. Cryptography skills
Cryptography converts a standard text into a non-readable form called ciphertext. During the transmission, this skill by ethical hackers makes the information indecipherable to malicious hackers. Also, it follows various aspects of information security. Thus, ethical hackers' cryptography skills prevent malicious third parties from retrieving information.
8. Database skills
All the information of a company is stored in the database. Thus, it can act as a source of threat to the company. To make the system hack-proof, the ethical hacker must have cognizance of databases, various database engines, and data schemes.
9. Problem solving skills
An ethical hacker should be a problem solver. This skill requires several testing and fondness of the person towards this role to devise different paths for problem-solving.
An Ethical Hacking course qualifies a person to assess the security of computer systems. Practically, an ethical hacker uses the same knowledge and tools as a baleful hacker. However, they are the antithesis of each other by using their skills in a lawful, legitimate, and illegitimate manner, respectively.
10. Ethical hacker job
Nowadays, most companies look for ethical hackers who can boost their security systems and prevent their computers from any external menaces and transgression. The demand for Ethical Hackers at both entry-level and experienced professional levels has shown immense growth in recent years. As such, there are numerous Ethical Hacker work opportunities today and will only continue in the long run. Here are some of the job roles offered for Ethical Hacking professionals are:
Software Security Engineer
Network Security Specialist
Information Security Analyst
Boost your career as an Ethical Hacker:
Entry-level Ethical Hackers earn a reasonable sum of money as their salary. With experience and according to the companies they get into, the salary of the IT professionals is quite lucrative.
To conclude:
Ethical Hackers are coveted professionals today. Our personal and professional data are stored in electronic devices and the cloud. We need ethical hackers to protect them from any muddling. So, go ahead and become a Certified Ethical Hacker through an Ethical hacking course.