It can be quite a big and stressful task to find the right kind of feeding bottle for your little baby. After nursing him for the first few months, getting both mom and baby used to external feeding equipment can be a change that takes some time to get used to.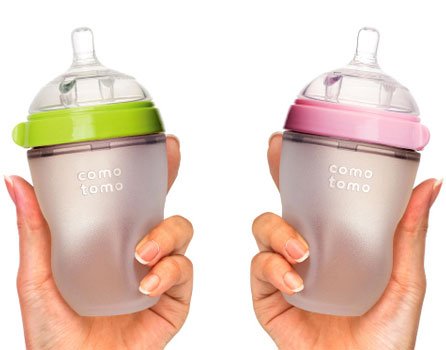 But to help with this problem, baby brands have introduced natural feel feeding bottles to simplify and ease the experience. One such brand providing an excellent feeding option is Comotomo. To help you out, we've put down our experience about the bottle and done all the research and testing so you and your baby can have the happiest time together without any hassles.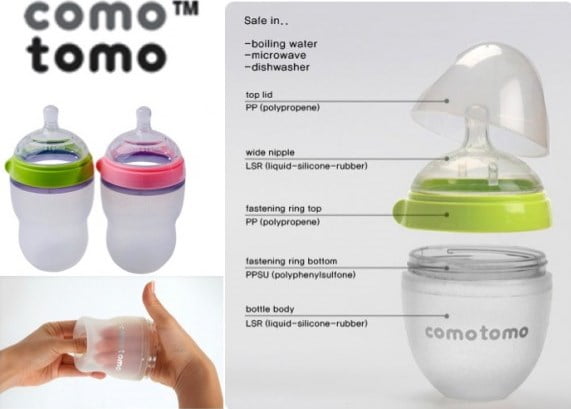 1. Unique features
The baby bottle is made from baby friendly, natural feel, silicone material. It is designed in a manner to mimic the feel and function of natural nursing. The medical grade material is safe for use with feeding babies and can also be cleaned in a dishwasher. The teat of the bottle offers a soft and slow flow which does not cause problems such as colic for the baby.
2. Appearance
The bottle has a very interesting and attractive shape and comes in attractive pink or green colours. The overall packaging is very appealing. The bottle is made with a soft and rubbery material and has a large-sized teat to make the baby comfortable. Due to the convenient design the baby can latch on to the nipple easily. The shape and feel of this baby bottle is ideal if you are shifting your baby from breastfeeding to bottle feeding.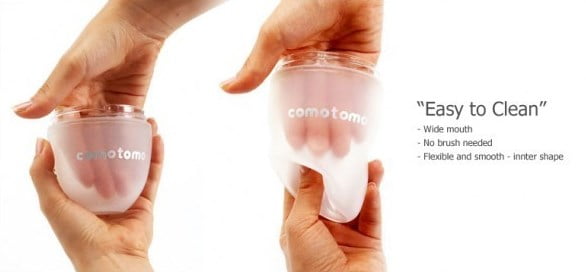 3. Types of bottles
The bottle comes with 4 different types of flow to choose from depending upon your baby's age and feeding stage.
0 to 3 months – slow flow
3 to 6 months –  medium flow
6 months and above – fast flow
6 months old baby and above – variable
4. Quality
The bottles are leak proof and durable making them a great investment to use through your baby's feeding journey. The double vented design prevents gas and colic. The rubbery material also prevents milk solids from sticking to the inside and makes it very easy to clean from the inside out.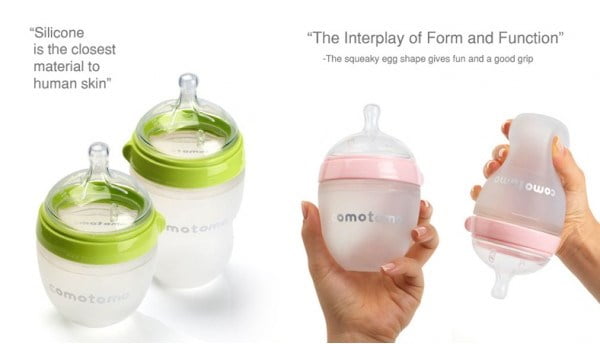 Where to purchase Comotomo feeding bottles:
In India, the Comotomo feeding bottle can be purchased from most baby stores or you can buy online through best online shopping sites such as Amazon.in, Firstcry. It is priced at Rs. 1750 for the 8 ounce baby bottle and Rs. 1699 for the 5 ounce bottle. While it is in the slightly higher price range, in my experience the Comotomo bottle is completely worth the cost as it is one of the most convenient and easy-to-use feeding bottles available in the market.
So if you want to switch your baby to a bottle feed, or are looking for a suitable option for when on the go, the Comotomo feeding bottle is a great option for all new moms.
For more information, please click here. You can also visit their FB page!