Most parts of India dedicate these nine days of Navratri to celebrations, fasting (and eventually, feasting). But, all you parents out there who are struggling with a sudden weather change and wondering, what has kids meal got to do with Navratri? I'd say- read on to know how it can really help in boosting your little and loved ones' immunity. At this point when immune-boosting foods are all that we can think of, healthy vegetarian food recipes
Well, Navratri also means welcoming a new season, that is Autumn and around this month of the year, we see a massive weather change. Different kinds of bugs and viruses are out there in the air. They're responsible for colds and flu that can cause poor health, especially amongst children. Also, during Navratri, for religious reasons, most Hindu families avoid using onion and garlic in their food preparation. So, the absence of these natural immune defenders in the diet can also result in making bodies susceptible to infections. Having said that, it is still possible to come up with healthy dinner recipes and lunch ideas that can be served to your little ones to combat infections.
TCT brings to you 2 super healthy vegetarian recipes for healthy kids this Navratri. These 2 types of yummy soup options are comforting and qualify for excellent kid's snack recipes. Check them out right away: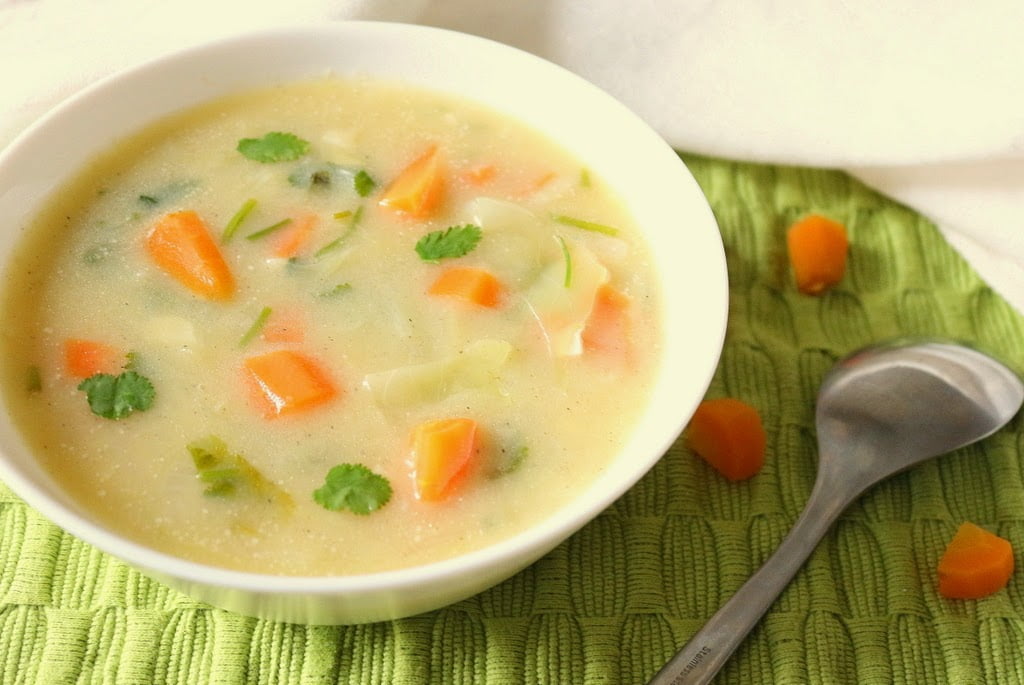 Healthy vegetarian food recipes for kids and the elderly:
1. Coriander Lemon Soup Recipe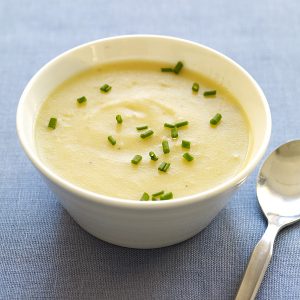 Coriander Lemon Soup
Ingredients
2

tbsp

Lemon juice

1

Handful of coriander leaves

(freshly chopped, reserve the stems)

2

tbsp

Vegetable oil

2

Inch pc

Ginger

(chopped)

2

tbsp

Gram flour

(besan)

2½

cup

Vegetable stock

2

small

Carrots

(cubed or grated)

2

small

Tomatoes

(chopped)

Rock salt and crushed ground pepper to taste
Instructions
In a pan, heat some oil and add ginger. When it turns slightly brown, add gram flour, vegetable stock, coriander stems, carrot cubes, tomato chunks, and bring to a boil.

Add crushed ground pepper, rock salt (to taste), and continue to boil. Add chopped coriander leaves and cook for 7 minutes (approx). Now, strain and keep aside cooked vegetables.

Heat the strained soup. Add a few drops of lemon juice and gently stir the soup. The soup is ready to be served with whole-wheat bread. 
Notes
Tip: The strained veggies can be added to the soup to make it a wholesome meal or just use them in your choice of vegetable salad!
2. Tomato Potato Soup Recipe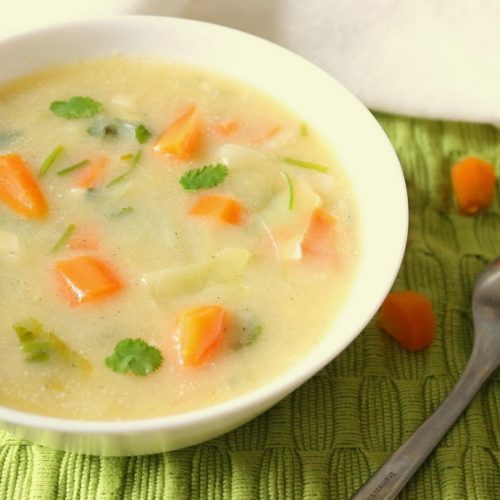 Tomato Potato Soup
Ingredients
5

pcs

Medium potatoes

(boiled chopped/cubed)

2

tbsp

Vegetable oil or unsalted butter

3

cups

Water

6-7

pcs

Medium tomatoes

(small chunks/diced)

2

cup

Toned milk

¼

tbsp

Baking soda

½

tbsp

Fresh basil or chives

(snipped)

Rock salt and crushed ground pepper to taste
Instructions
Add boiled cubed potatoes and diced tomatoes to a pan with vegetable oil (medium heat). Stir the mixture till it acquires paste-like consistency and adds hot water to convert it into the soup.

Now add milk, rock salt, and crushed ground pepper to taste. Add baking soda towards the end. For seasoning, you can add fresh basil/chives/any other seasoning herbs too.

You can add a few drops of fresh cream.

Serve it hot with whole wheat breadsticks!
Hope you liked these recipes. Happy Navratri and stay healthy, fit, and fine!