All of us need skin care during winter. Cold weather, and chilly-dry wind is capable of stripping off moisture from the skin leaving it dry, coarse and rough. If such is the case with the adults, then think about babies and newborns! Their skin is extremely sensitive. Red, flaky skin patches can appear anywhere on the baby's body, especially on their face during the winter season. It's because cold air doesn't carry as much moisture as warm air. Therefore, it is very important to keep our baby's skin clean and well-moisturized. What is equally imprtant is to stock up on winter skin care products which suot your baby's skin type.
There are several baby care products available in the market. But, some of these products contain harsh chemicals and using these on the baby's delicate skin can be harmful. Babies should therefore be treated with utmost care and maintaining cleanliness is a must to maintain their health and hygiene. So, today, we bring to you top 3 winter skin care products and baby skin care tips every mother should try and follow: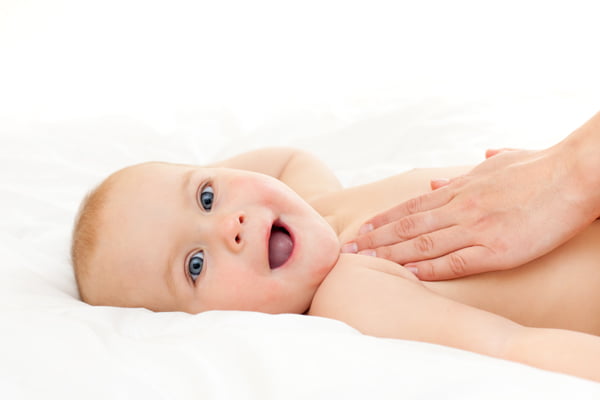 Top 3 Winter Skin Care Products for your Little One:
1. Himalaya's Baby Lotion
Himalaya's Baby Lotion made from the three main ingredients- Olive Oil, Almond Oil and, Licorice nourishes, protects and softens the skin to keep it healthy and well-moisturized. The lotion in a way helps keep baby skin supple, thereby protecting it from infection. This baby lotion is clinically proven to be mild and gentle enough for newborns as well. A clinical study evaluated the safety and efficacy of Himalaya's Baby Lotion. This study was carried out on 20 babies by the Department of Dermatology, Apollo Hospitals, Chennai, India. The results indicated that Himalaya Baby Lotion was well-tolerated and significantly improved skin softness and smoothness. It also produced a significant moisturizing effect. I and my husband love this lotion for the simple reason that it's fragrance-free (and hence doesn't irritate Brat H's skin) and also prevents skin chaffing. The lotion is available at The Champa Tree Marketplace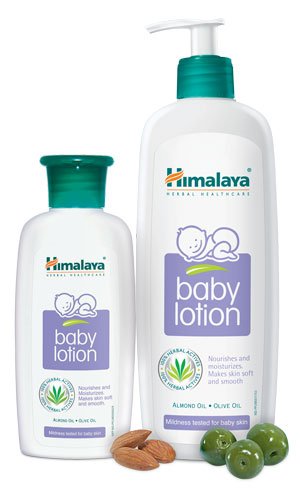 2. Mothercare All We Know Baby Lotion
Mothercare All We Know Baby Lotion has a non-greasy formula that gently protects and moisturizes the baby's delicate skin. And this is how to get perfect skin for your baby this winter as well as round the year Mothercare All We Know Baby Lotion contains natural extracts including olive oil, which happens to be nature's ultimate moisturizer, and chamomile, which has great soothing qualities. Mothercare All We Know Baby Lotion is hypoallergenic and dermatologically tested, this makes it even suitable for newborns. You can buy Mothercare Baby lotion online by clicking here.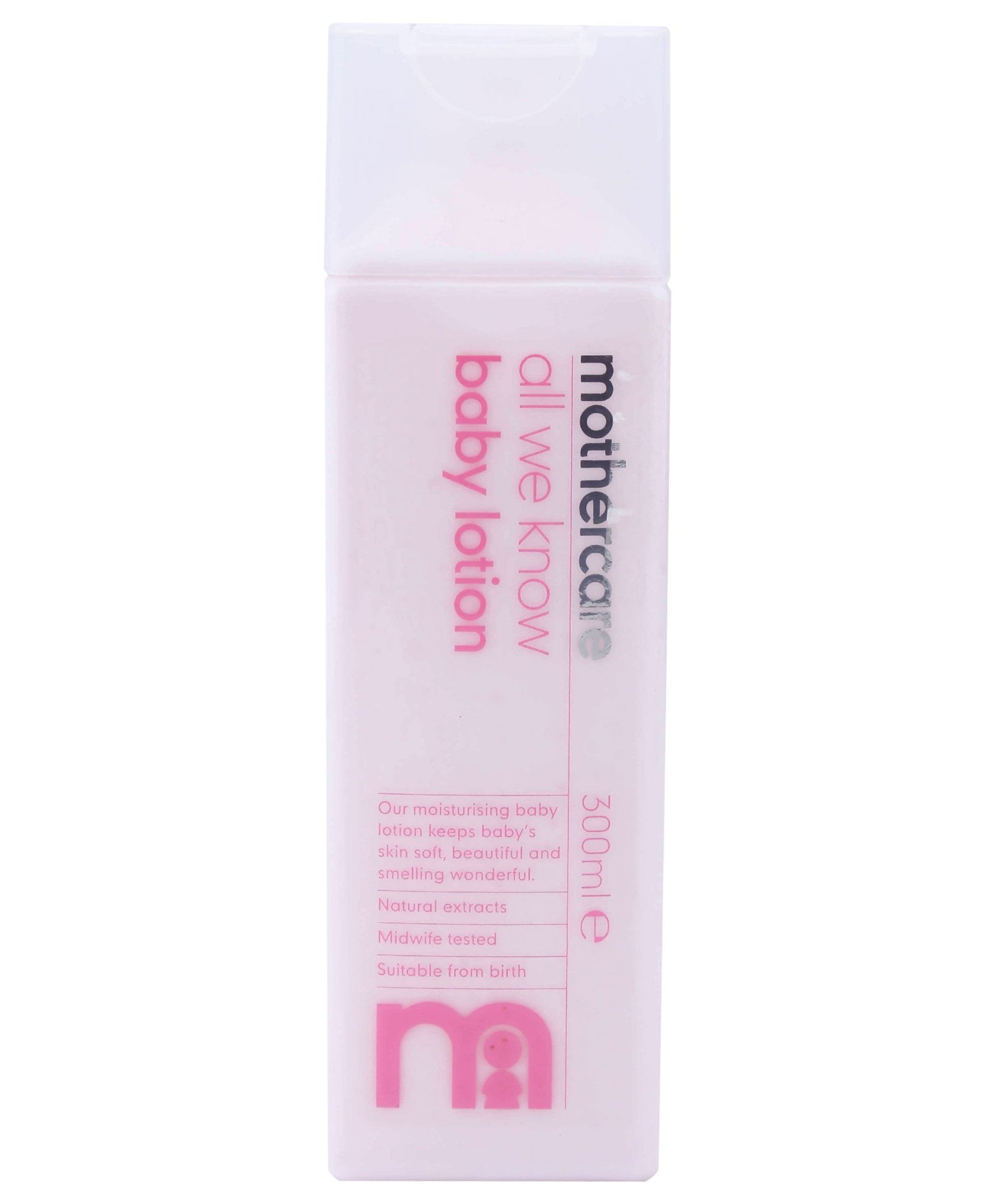 3. Sebamed Baby Lotion
This one lotion is a hit in our family. Sebamed Baby Lotion keeps the skin soft and well moisturized in all weather conditions. Regular application keeps your baby's skin healthy and glowing. In fact, our pediatrician feels that this baby lotion works well for kids suffering from neurodermatitis. It has sugar tensed complex that nourishes the skin deep within. The lotion is 100% free from skin alkali, dioxin and paraben, thereby making it an ideal winter lotion for all skin-types, especially kids with ultra-sensitive skin. It absorbs within the skin cells, thereby leading to a non-greasy and dry skin. The lotion is available at the best online shopping sites.
Winter Skin Care Essentials:
1. Dress Appropriately
Protect your baby's super soft skin by layering appropriately! The best baby skin care tips include dressing him or her in comfortable baby winter clothes. Itchy red bumps tend to erupt if babies are bundled up in layers and layers of wool. Tiny little sweat glands get clogged. So, all that we need is breathable layers and perhaps 100% cotton inners.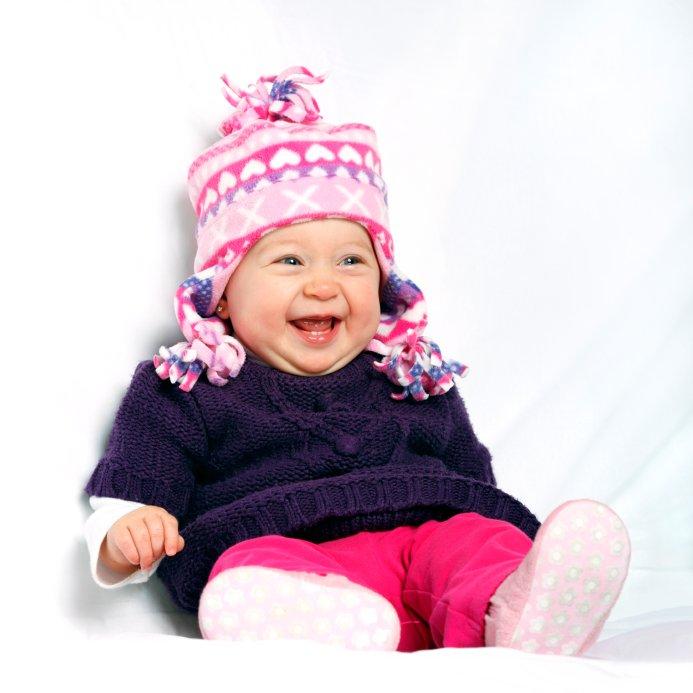 2. T

reat Chapped Lips
Application of a thin layer of Vaseline on lips can keep cracked lips at bay. A baby cant really complain of lip itchiness. But if you see them licking or touching their lips way too often, then, it means, you must moisturize them properly.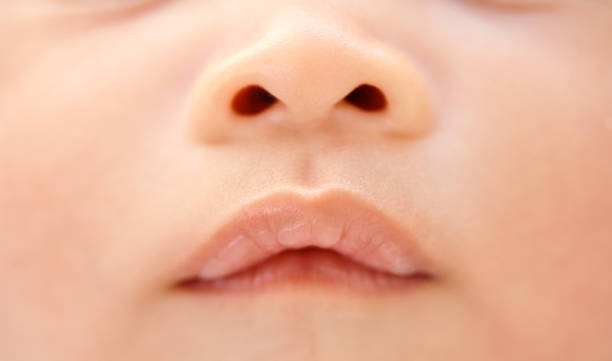 3. Keep your baby hydrated
Offer water at regular intervals. Often, due to extra layering, the baby tends to sweat a lot and that causes dehydration. Therefore, enough fluid intake is extremely important and more in winter season.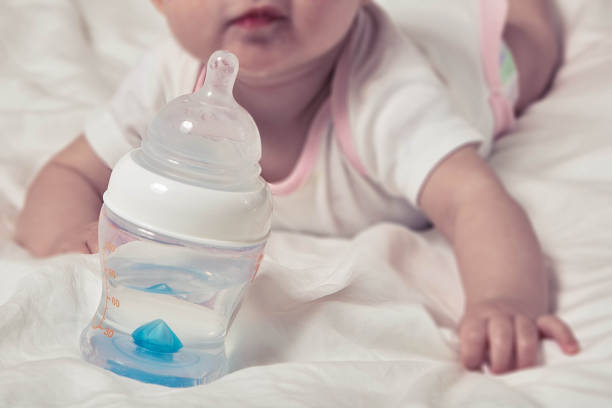 Natural Winter Skin Care Tips:
1. DIY Baby Lotion
Opt for a DIY baby lotion. All you need is to mix Shea Butter and coconut oil (preferably virgin). These two natural ingredients rubs into the skin without making it greasy or oily. This natural skin lotion is super hydrating and a multi-purpose home remedy to treat diaper rash as well. 100% tried and tested by me!
2. Baby Massage Before Bathtime
Pamper your baby's soft skin by massaging it well with the best baby oils or natural massage oil, such as coconut oil, almond oil, olive oil to name a few. Also, avoid using very hot water and it is recommended that you use gentle shampoos and mild baby soaps. Nonsoap cleansers (read Cetaphil) are good for ultra-sensitive skin. Besides, don't forget to apply baby lotion liberally on baby's body after bathing.