An easy, hassle-free and safe life, who doesn't want it? In the day and age of today, our eyes and minds are constantly on the lookout for things that add value to our lives. When I step out to the market, there are few parameters that tend to dominate even the smallest of my purchases. What I pick up must shout quality, usability, affordability and good looks. While this stands true for every buy, the kitchen is one space that has my utmost attention. After all, it is one of the most frequently used areas of a home, no wonder why it is regarded as the heart of every house.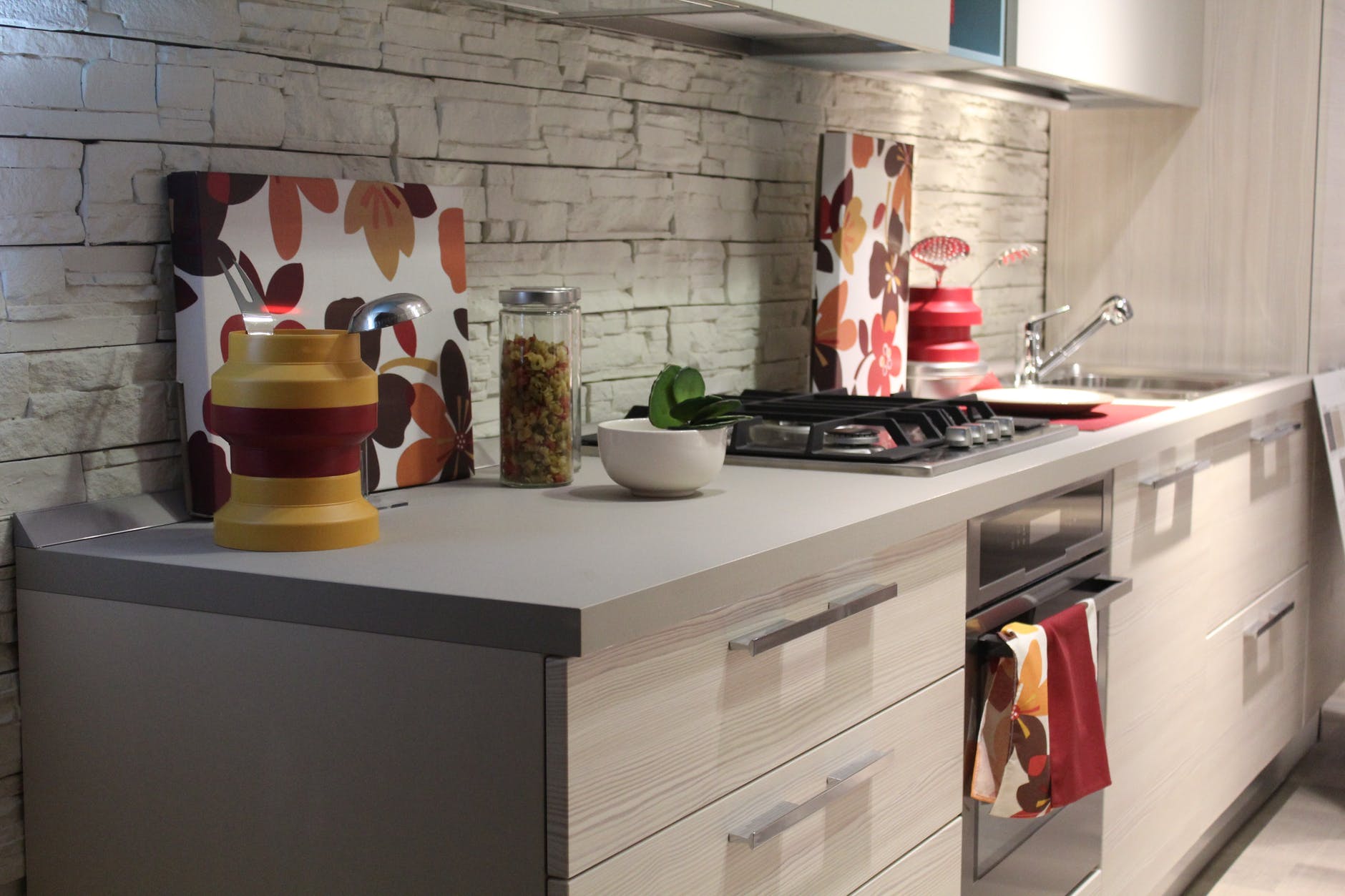 There have been numerous innovations to introduce things that help accomplish the tasks in the kitchen quickly and conveniently, and most importantly safely. One such brand that has been the frontrunner in this domain, gaining popularity, attention, and applause on the go is Tupperware®.
The extremely useful, handy, safe and delightful looking products from Tupperware®, have changed the way people look at the kitchen and food. The vast range of their storage, cookware, serve ware and much more comes not only in beautiful designs but are made with the latest technology and innovation techniques, making them a lot easier to utilize. Hence, in no time, Tupperware® products have become one of the most important components of any kitchen.
Having said that, I'd like to share…
My Top 5 Tupperware Picks that have Added Value to My Life:
1. Water bottles
These super handy range of spill-proof bottles are ideal for home as well as outdoor use. They come in perfect sizes for refrigerator storage as well as serving purposes. and are have become my partner in travel due to they are easy to carry shape. These stylish water bottles come in beautiful colors that can be carried along all day in your active life. Saying bye to disposable bottles, they surely are a sustainable solution to our drinking needs.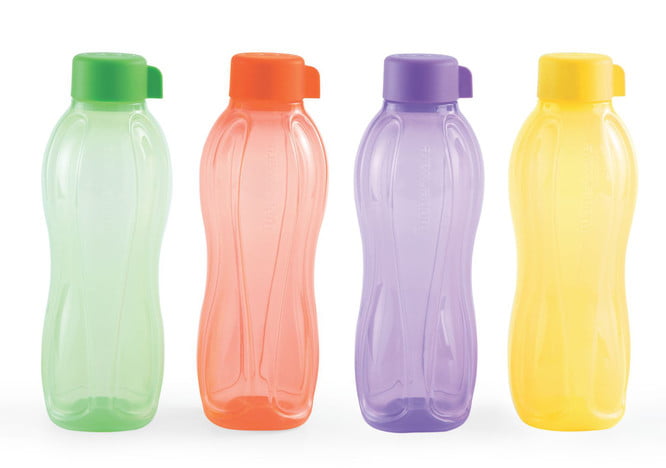 2. Food Storage- Rice Keeper
A neat and well laid out kitchen is a treat to the eyes. Tupperware®'s dry storage range has helped me transform the cabinets, turning the haphazard dump to organized storage and ensuring every inch of space is well used. The Rice Keeper is a great way to store large quantities of daily grocery needs while protecting the contents from molding and infestation.
Colour coordinated with red seals and see-through windows, they are a complete modular storage solution for your kitchen.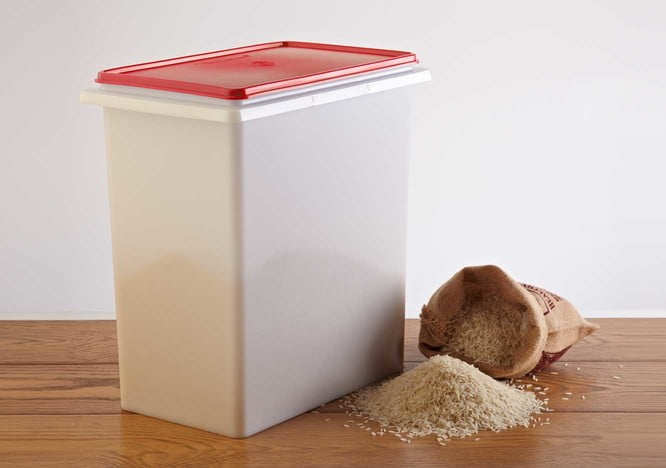 3. Smart Chopper
Now this one is a clear winner since it saves me some real-time and lots of effort. As compact and handy as it can get, the smart chopper makes the everlasting chopping work quick and easy. This works with fresh herbs, vegetables, fruits, cheese and more that helps you prepare dips, sauces, purees, fruit butter, chutneys, and even baby food. The easy-pull cord mechanism eliminates the need for electricity, making it an extremely eco-friendly product.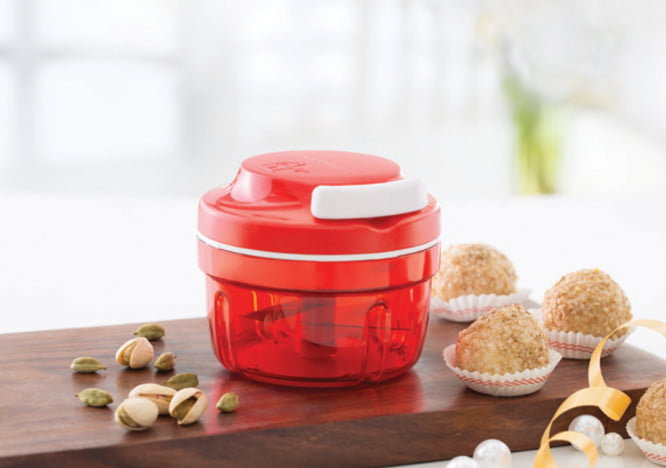 4. Carry Bowls
Another space that requires some constant decluttering and re-arranging in the refrigerator. While on the look-out, I was bowled over by these bright colored bowls that can be used to pack and store leftovers.  They come with an airtight seal that ensures that the food stays fresh. These can also be used to carry snacks at work as it conveniently fits inside a bag or purse.  These bowls surely help save space and money since everything can be kept fresher for longer. Now that's some eco-friendly move.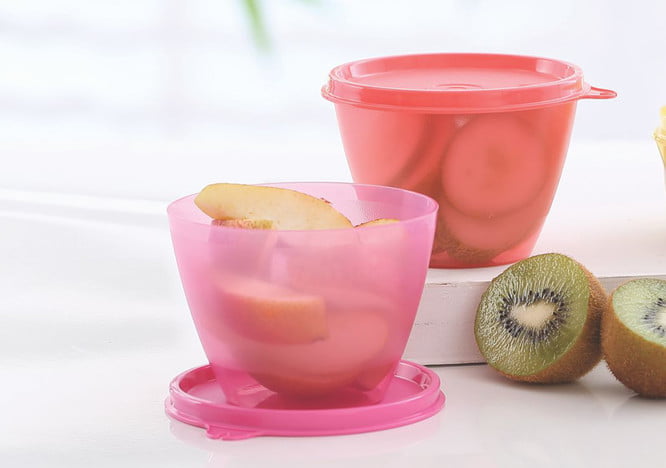 5. Oil Container
After trying multiple oil containers, I chanced upon this easy solution to keep my oils, marinades, vinegar and other liquid essentials, that don't only look beautiful but also limit waste. Tupperware® oil containers come with a special seal with a slanted spout that lets you pour without dripping and ensures an even flow from the container. Small vent close to the spout to ensure that excess oil goes back to the container. These have an ergonomically designed body for easy gripping and anti-slipping, which has surely made cooking simple and fun.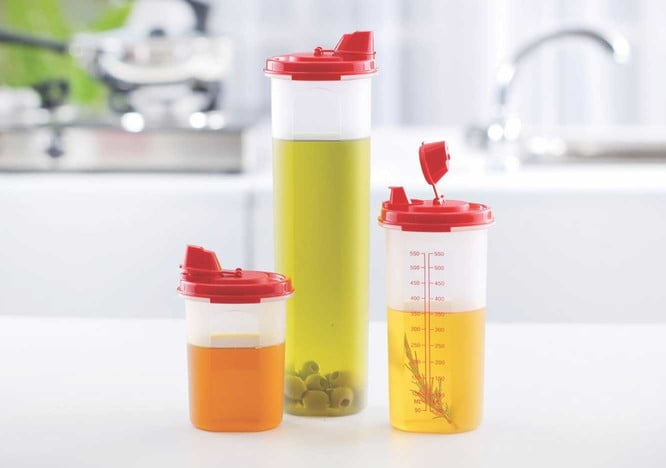 Clearly, Tupperware® Brands offer products that are not only a convenient solution to kitchen woes but also help us play our part in sustaining our environment by taking one step at a time. They have been consciously making changes in their product line to tackle the issue of waste through constant innovation. Small, every day changes like bringing your lunch from home in reusable Tupperware® products, ditching the use of plastic bags, saying no to disposable cutlery and more are instrumental in helping eliminate more waste from entering our planet while keeping a recycle and reuse mindset.
These products show us how some simple, smart, innovative and thoughtful eco-friendly products can provide solutions to not only some of our days but also environmental issues.
Sharing a recipe using my Tupperware Smart Chopper and Tupperware Fusion Master Mommies, try making this at home. You can thank me later!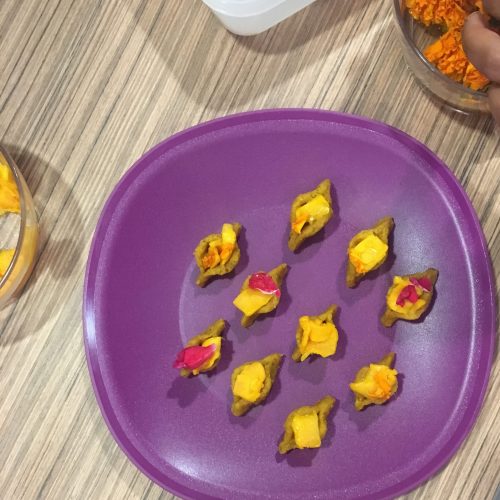 Mango Almonds Barfi
Mango almonds barfi with pistachio and almond flake
Ingredients
1

cup

Mango pulp (Alphonso is ideal)

2

cups

Crushed Almonds

2

tbsp

Milk Powder

1

tsp

Crushed Cardamoms (elaichi)

1

tbsp

Brown sugar

5-7

strands

Saffron strands (soaked in a few drops of water)

A handful of crushed pistachio/almond flakes for garnishing
Instructions
Cut peeled mangos into slices. Use Tupperware Smart Chopper to make pulp of the sliced-mangos

Now take the Mango pulp in a pan and start reducing it on medium flame with an occasional stir

Add the milk powder and reduce the mixture further. Milk powder gives a smoother barfi. If you want to add sugar then do it now as after adding sugar again the mango pulp will become a little liquid inconsistency

After the Mango pulp mix becomes thick enough, add the almond powder and elaichi powder

Give it a nice stir and cook for another 4-5 minutes on medium flame with a continuous stir

As the mixture starts to leave the sides it indicates that it is ready for setting

In a greased tray put the mixture and flatten it. Refrigerate for a few hours for the barfi to set. Cut it into barfi like square or diamond shape
Subscribe to Blog via Email