Parenting is a daunting task. Right from feeding the best meal for your little ones to picking the best strollers, you got a big list of dos and DON'Ts. But when you have an infant, you know one thing precisely, you would have to change heaps of diapers now and then. But buying a diaper for a newborn isn't as easy as taking off the diaper. It needs proper knowledge and awareness of diapers and other essentials to make babies happy.
R for Rabbit next-gen diaper for newborn:
Selecting the diaper for a newborn is one of the foremost decisions you would make as a parent. It is recommended to buy Feather Diapers which are considered to be the next Gen diaper for newborns. So, if you are a new parent, then here are a few reasons why R for Rabbit's Next-Gen Feather Diapers are the best diapers for your little ones.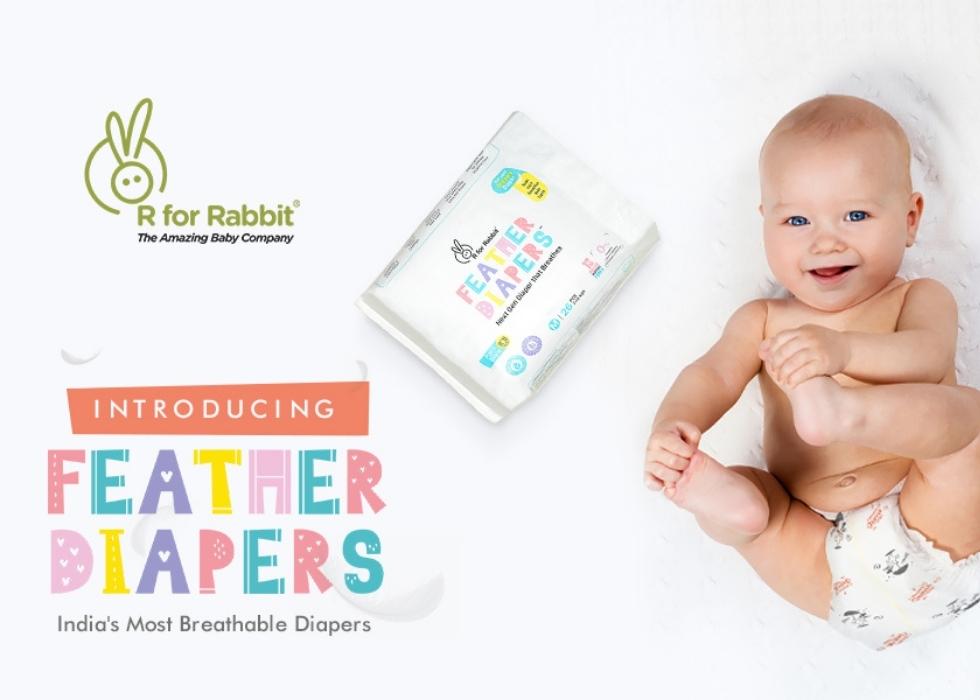 1. Why choose R for Rabbit?
With 1.5 million happy customers R for Rabbit serves to be the most 'Amazing Baby Company'. The renowned brand R for Rabbit conducts research and comes with exceptional features, making them unique from local brands. Also, ask yourself – whether you want to go with cloth diapering, organic, or disposable ones?
Remember, each of these choices has its pros and cons. For instance, disposable diapers are easy to use but might not suit your baby. On the other hand, cotton diapers are expensive and might not be a preferable choice for many.
Unique features of feather diapers make them one of the best diapers in India. They have 10 million breathable pores which allow the air to pass through, making the diaper breathable.
2. A good absorbent with wetness indicator
When you buy a diaper for a newborn, ensure that it is a good absorbent and doesn't become saggy with a lot of poop. Check for the diapers that have a breathable material and allow airflow. Furthermore, it should be stretchy enough to fit your baby without leaving spots or marks on the skin.
One of the unique features of R for Rabbit feather diapers is the wetness indicator line that turns yellow when the diaper becomes fully soiled. It is the most important and helpful feature to check the sogginess of the diaper. If you know how many diapers your baby uses a day, you can buy a good absorbent diaper accordingly. Feather diapers are leakproof and have superior absorbency. It gives your baby ample fun time and uninterrupted sleep throughout the day.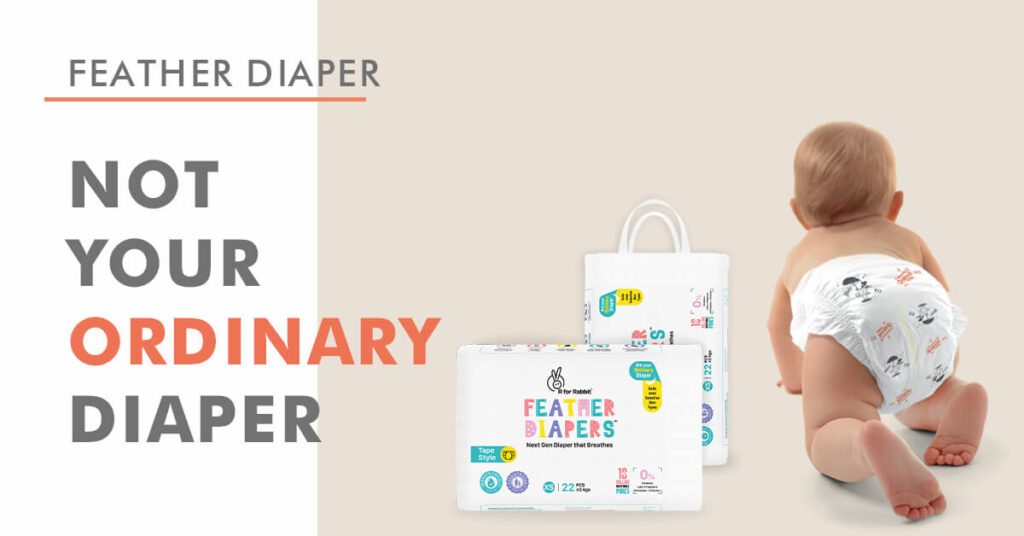 3. Feather diapers comes available in different sizes
Before you buy a diaper for a newborn, do consider the size and weight of your baby. Feather Diapers come in different sizes, depending on weight. Therefore, it is better to get your infant weighed before shopping.
Tip: Avoid buying similar-sized diapers every time you shop, as they would need bigger-sized diapers when grown up.
4. Value for money
When you seek the best diapers in India, not every diaper brand would go with your choice. Go for trials or ask for reviews for a particular brand from other parents, decide a budget, and pick diapers accordingly. Do not forget that your investment should be in products that offer value for your money. It is recommended to buy two or three diaper brands (small packs) for better reviews. Once you know the brand that suits your infant skin, go for a bigger super-saving pack. You can search and compare newborn diapers online and check which diaper brands fall in your budget. R for Rabbit Feather Diapers are available on Amazon, and other online stores too.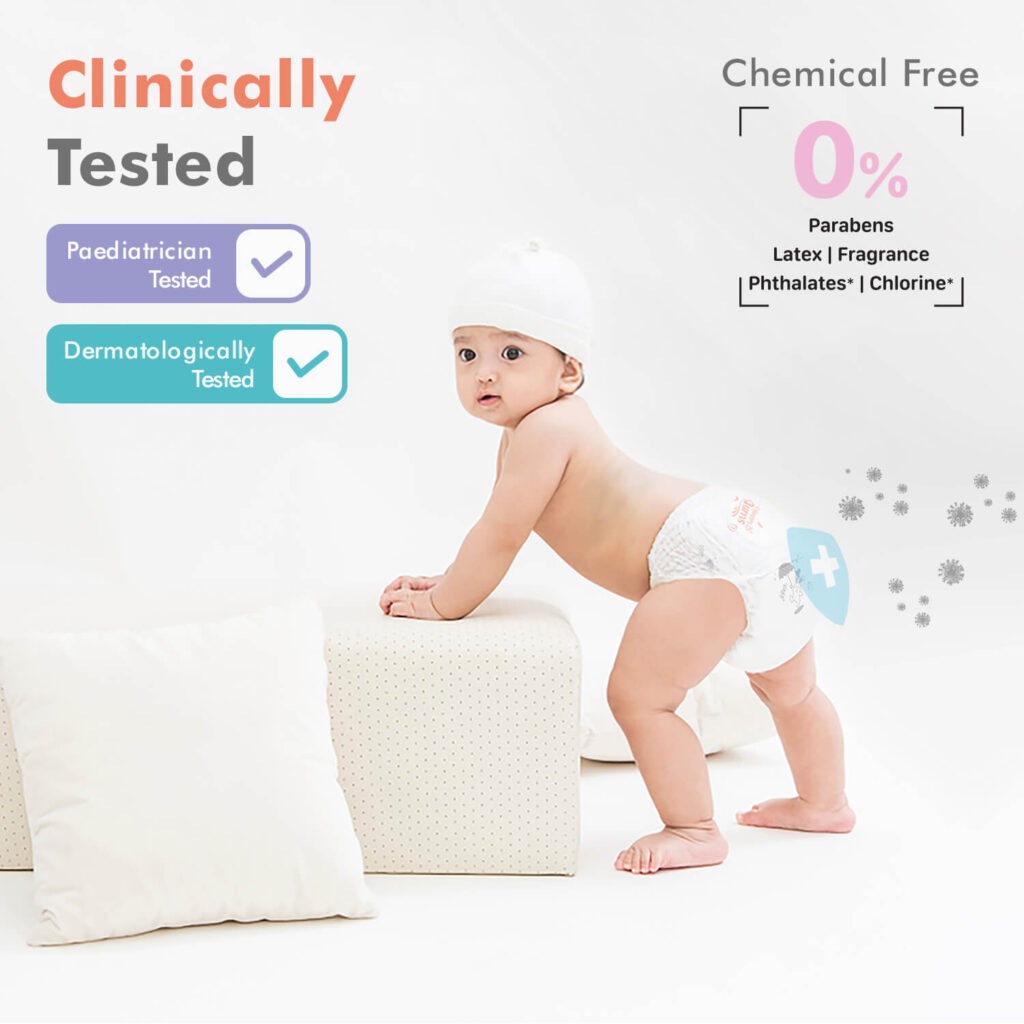 5. It is chemical-free and suits all skin types
Sleepless nights, non-stop feeding, and taking care of little ones are a challenge for new parents. In such situations, diapers for newborns come handy and give the convenience and cleanliness needed as they don't require a wash. Feather Diapers are dermatologically and paediatrician tested, chemical-free, and are suitable for all skin types.
6. Comes in pant style to give baby a playful time
When you look for newborn diapers online, ensure that you go through their features too. Check whether it has the dry touch liner to keep the moisture away from the baby's skin and has a super soft lining that doesn't feel like plastic and other basic features. R for Rabbit Feather diapers are free from latex, parabens, and phthalates, and come in pant style to give babies flexibility to enjoy their playtime.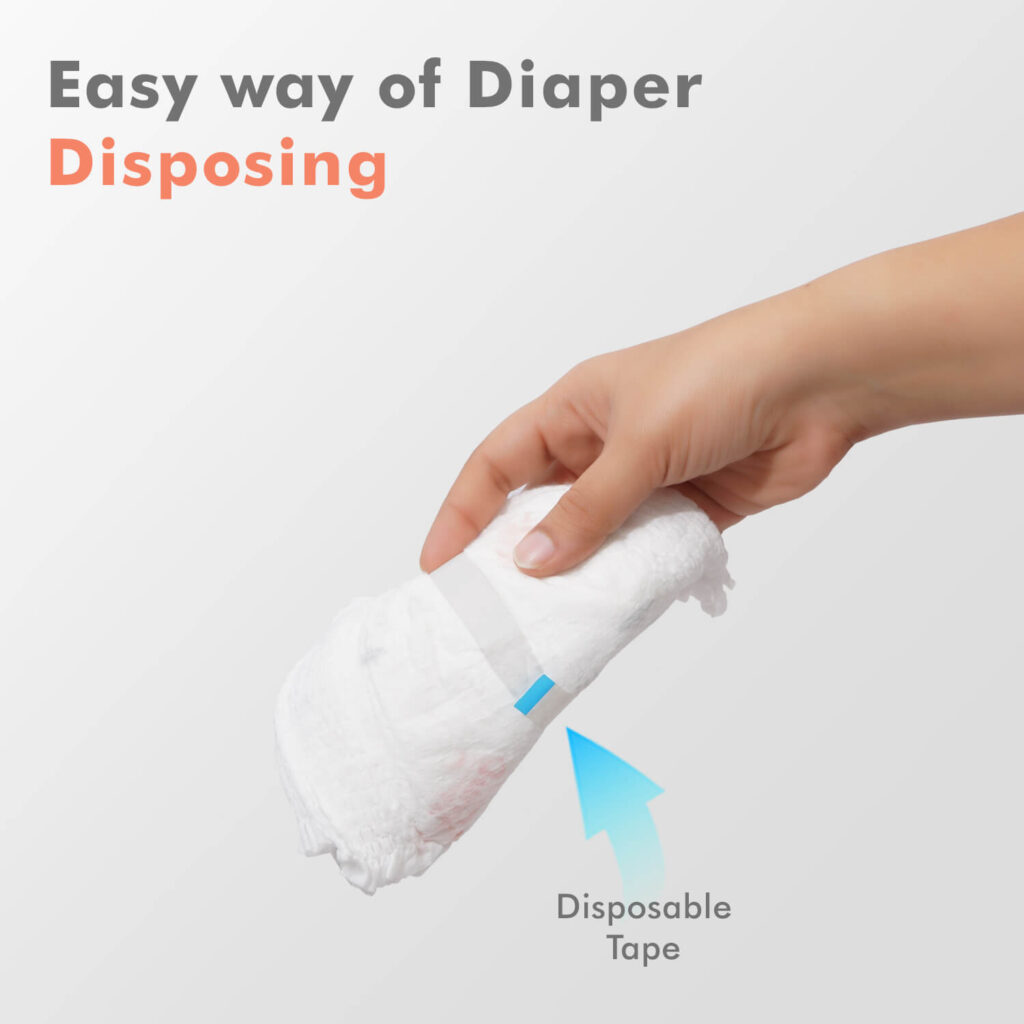 7. Prevents rashes and dampness
A newborn usually pees throughout the day. Once you know peeing and pooping habits and how many diapers your baby could use a day, get Feather Diapers that prevent rashes and dampness.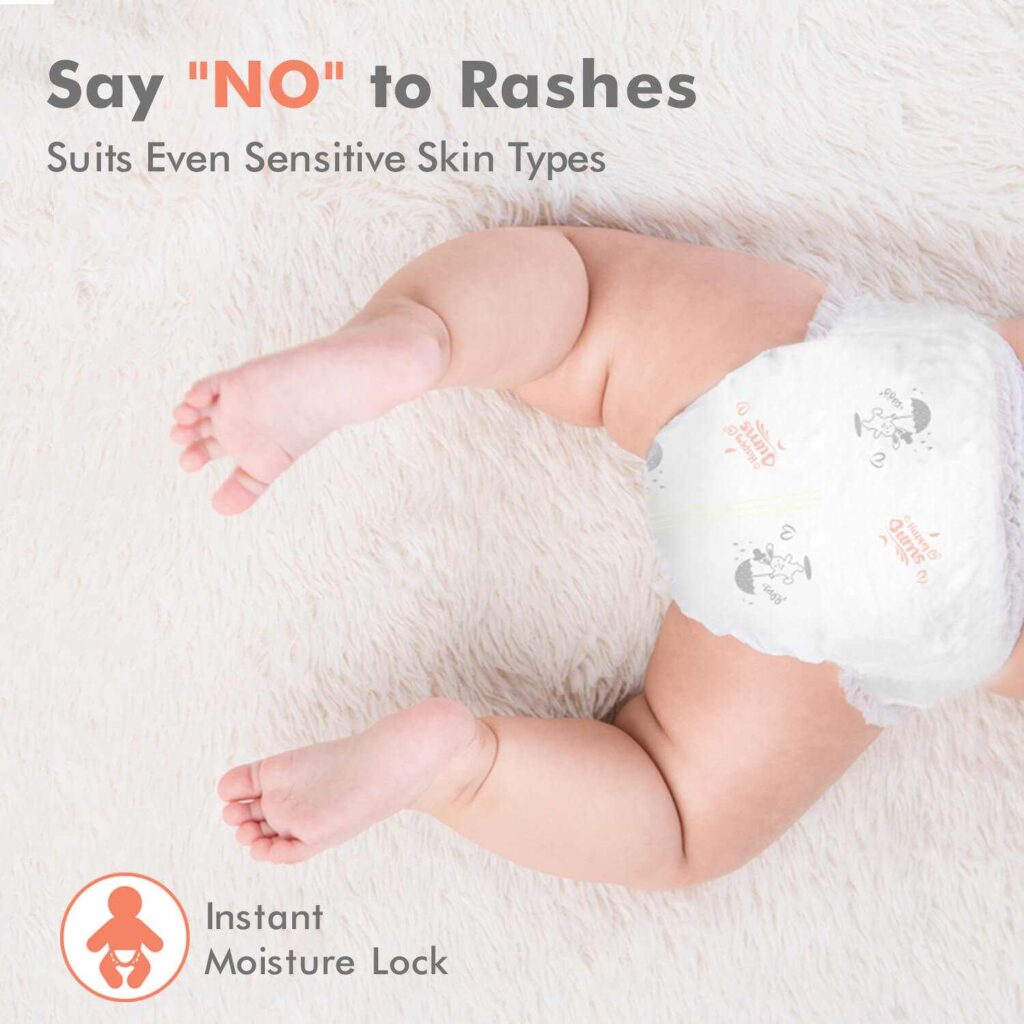 Is it safe to keep the baby in diapers 24 Hours?
Diapers reduce the transmission of diseases, thus, reducing the spread of bacteria. However, as per experts, it is not safe to keep the baby in diapers straight for 24 hours. It is recommended to give 20-25 minutes of open air time when changing diapers to avoid skin rashes. Also, you can go for alternatives, like cloth diapers, diapers liners, and eco-friendly disposable diapers to keep their skin smooth and trouble-free.
Take away thoughts:
New parents are prone to make mistakes when taking care of their little ones. Follow this ultimate guide, when you are buying a diaper for a newborn and become a responsible parent. Try R for Rabbit Feather Diapers which are one of the best diapers in India, and give happy time to your little ones.