Check out our top 10 highly recommended activities and things to do with kids in Singapore
From the luxurious Venetian holiday that's all about grandeur of its namesake to the timeless beach vacation or the exotic trip to the most splendid Indian travel destination- Kerela, the choice of one's vacation spot depends a lot on his/her likes and interests, etc. For instance a honeymoon couple might want to explore a quiet yet mesmerizing spot which has an incredible food and drink menu to offer. A solo traveller would rather look at an offbeat travel destination. However, when it comes to traveling with your family (specially if the kids are in the toddler/preschool stage), then Singapore tops the chart.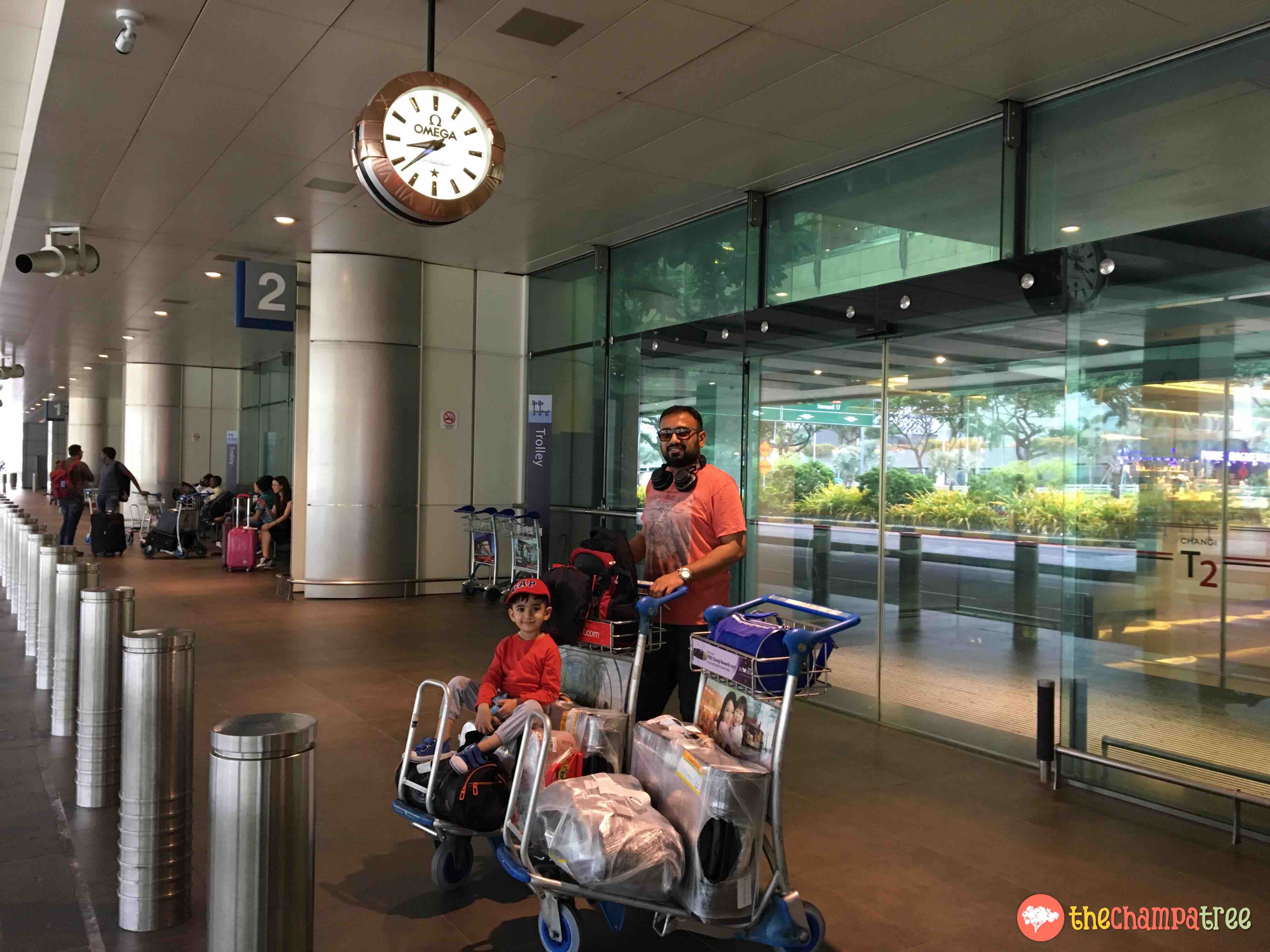 Known for it's forward-thinking design and architecture, and an amazing multi-cultural food scene that is as dynamic as it is diverse, this South East Asian city-state is extremely popular with kids.
And here is why? Take a look at our list of top 10 things to do in Singapore with your kids:
1. S.E.A Aquarium, Sentosa Island:
Encourage your kids to appreciate underwater life. If this is the first time you are getting your child to experience something like this, then it's probably worth it. Immerse in an underwater experience at the S.E.A. Aquarium, which also happens to be the largest aquarium in the world. It houses 49 different living habitats. There are interactive booths and zones placed across the entire area. Get up close to sea life at the Touch Pool and visit the Maritime Xperiential Museum. Enter the breathtaking underwater realm that features over 100,000 marine creatures. Your kid will not feel disappointed at all.
2. Jurong Bird Park:
This world-famous bird park fully deserves its stellar reputation. The breathtaking aviaries are spread over 50 acres, housing an absolutely mind-boggling variety of bird species. It does require one entire day to enjoy and appreciate birds in their full glory. There are special shows planned the entire day. You can actually visit Jurong Park basis these shows, such as High Flyers Show or Kings of The Skies Show. One of the most indulgent ways to enjoy Jurong Park is through our guided VIP buggy tour. The personal guides take you to see the best the Park has to offer and a whole lot more. We recommend you show a mini-video to your child before taking him to see Jurong Bird Park. This way they would know what to expect. It also builds up all the excitement.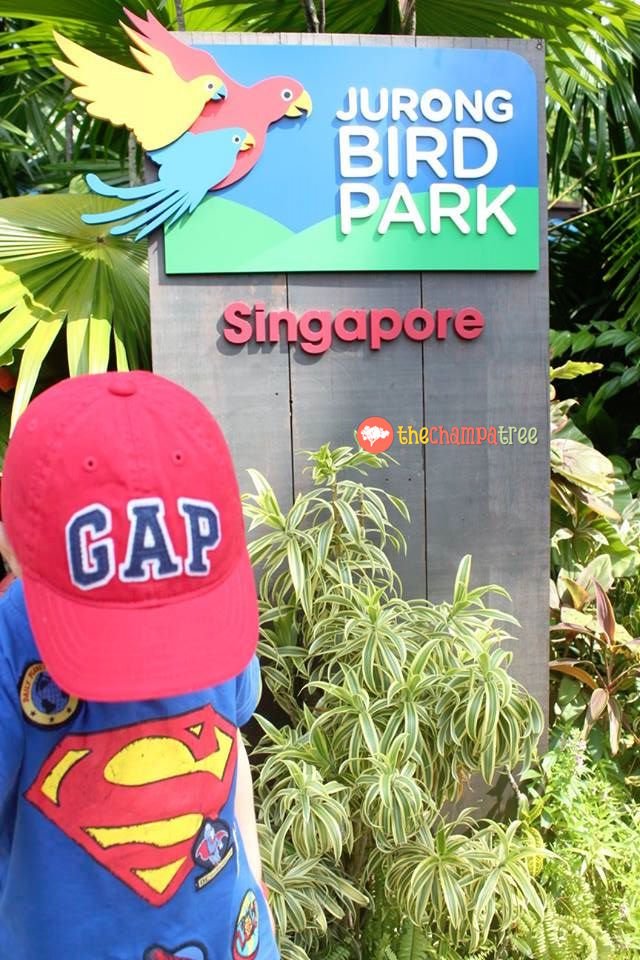 3. Trick Eye Museum, Sentosa Island:
We absolutely loved this place. Couldn't stop taking pictures. Each and every spot had a phenomenal Get ready to let your imagination run wild in the museum! Trick Eye Museum is the internationally renowned optical art museum from Korea, which works on the principle of Augmented Reality (AR). The major attraction is all the art installations and paintings which brings your clicked pictures to life. Forget about ordinary 3D exhibits in the museum! Click here for more details.
4. Universal Studios, Sentosa Island:
We don't even need to mention how much fun it is to be at the Singapore's Universal Studios. Even a day would probably be less to indulge in all the excitement and features this venue has in offering. Make sure to get the priority pass to enjoy every one of the park's numerous rides. However, of a kid below three-years of age, there is very limited things that can be done. An ideal height to be able to have complete fun is 180 cm!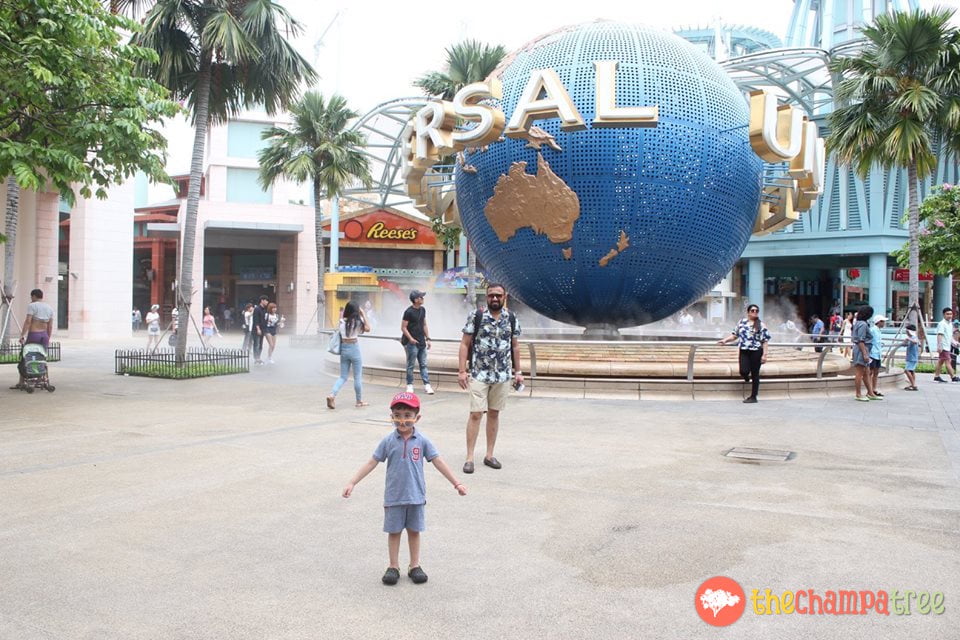 5. Flower Dome- Gardens By the Bay:
Step into the Flower Dome and stand in awe. Spectacular and innovative, it is the largest glass greenhouse in the world as listed in the 2015 Guinness World Records! Be amazed by changing display of flowers and plants from the Mediterranean and semi-arid regions. Enjoy a cool leisure stroll through the Flower Dome and immerse in a world of perpetual spring. The Flower Dome replicates the cool-dry climate of Mediterranean regions like South Africa, California and parts of Spain and Italy. Here, you'll discover not only the amazing beauty of these plants and flowers, but how they have also adapted to the cool-dry environments. Evening tea at Pollen. For entry fee, click here. We recommend you carry an extra layer to wear as it gets chilly in there.
6. Cloud Forest- Gardens By the Bay:
Entirely different from the Flower Dome, the Cloud Forest showcases plant life from tropical highlands up to 2,000 metres above sea level. It features a 35-metre-tall mountain covered in lush vegetation, shrouding the world's tallest indoor waterfall. Cloud Forest Cloud Forest Cloud Forest Cloud Forest Cloud Forest Cloud Forest. Enter the Cloud Forest, a mysterious world veiled in mist. Take in breath-taking mountain views surrounded by diverse vegetation and hidden floral gems. And learn about rare plants and their fast-disappearing environment. For admission charges, click here.
Click here to know some interesting travel tips when going on a vacation with toddlers!
7. OCBC SkyWalk- Gardens By the Bay:
Around Supertree Grove, there's nothing quite like a stroll along the OCBC Skyway. At a height of 22 metres and surrounded by panoramic vistas of the Gardens and Marina Bay skyline, this 128-metre-long aerial walkway is an experience not to be missed. Click here for more details!
Here are some interesting hotel room hacks every parent must know!
8. River Safari Cruise:
Meander along the perimeters of the River Safari and enjoy nature's tranquillity with scenic photo opportunities along the way. While on board, you may even catch glimpses of wildlife. It's something the whole family can enjoy – a welcome, relaxing respite from a day of exploration and discovery! Click here for more details.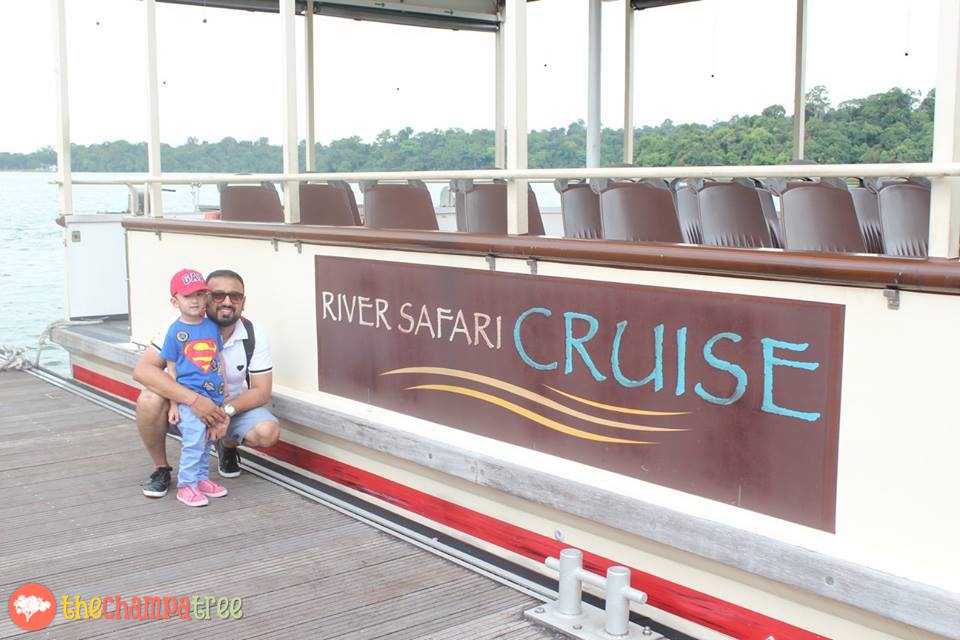 9. Singapore Flyer:
With a height of 165 meters, the Singapore Flyer is the world's second largest ferris wheel (only after the 167.6-meter tall High Roller ferris wheel in Las Vegas), jump aboard one of its capsules and take in the glorious views from the top. Look at how we tried to capture Marina Bay Sands and SuperTree Grove from our moment in the flyer.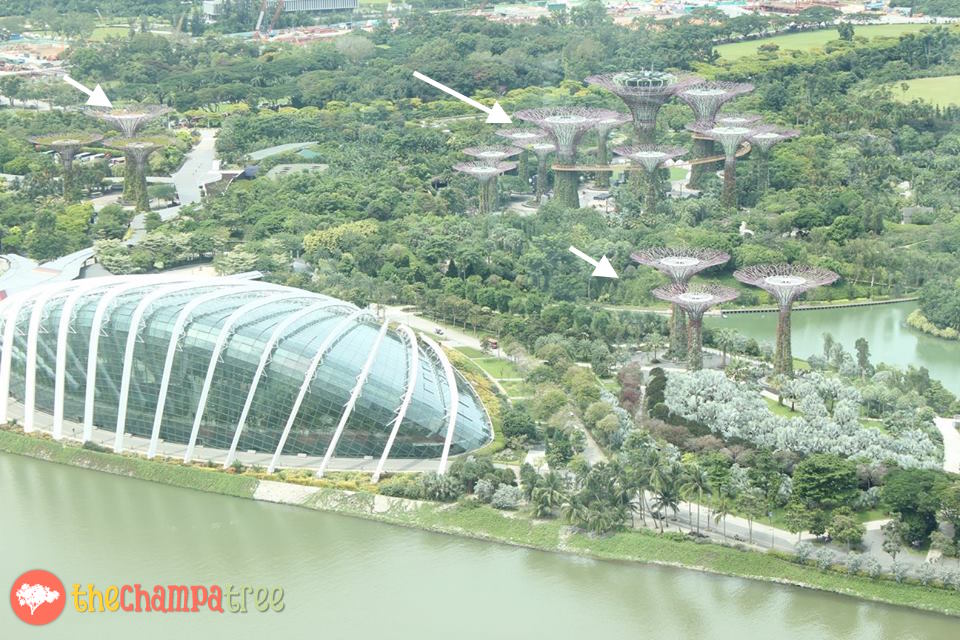 10. Pasir Ris Park Adventure Playground:
A Singapore Baby favorite, Pasir Ris Adventure Playground is a huge outdoor area that features a wide range of different play equipment for children of all ages. With giant space-nets, cableways and innovative play stations, the playground will keep even the most demanding tearaways engaged for hours of play. The sheer amount of fun and games on offer makes this park a hot spot at the weekends. If crowds aren't your thing, stay away.
Other activities and places to visit: Merlion, Singapore Zoo, Chinatown, Night Safari, Tiger Sky Tower, Mega Adventure Park Zipline, Cable Car and Clarke Quay River Cruise, Siloso and Palawan Beach.
Getting around: Taxis can be hailed easily and now with UBER in the scene, you can say it's affordable too, however, the SMRT is one of the world's cleanest and most dependable subway systems we would recommend!
Subscribe to Blog via Email