by Aarti Kapur Singh

While it is great to have people pander to your whims and fancies when you are expecting your bundle of joy, there is absolutely nothing like pampering yourself. Nurturing yourself while you nurture life within you only makes perfect sense. So while you are getting your home and hearth ready for the stork's visit, why not prep yourself up too. During pregnancy, a lot of ladies complain of dull, dry skin, pigmentation, discoloration, etc. Using beauty products with harsh chemicals may not be safe to use during all stages of pregnancy. That's why we bring to you 3 natural beauty products that can be applied during third, second or first trimester. Here are some DIY ideas that will make your boudoir smell like heaven and make you feel like the best yummy mummy-to-be in the world.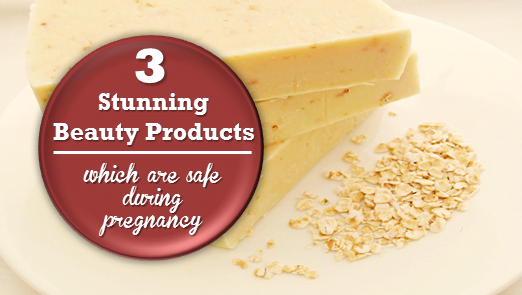 1. Oatmeal and Ginger Pick-me-up Soap: Had a hard day at work, or simply want to relax in peace? Try this instant pick-me up soap that, we are sure, will make your sore muscles tingle with joy. While sodium hydroxide or caustic soda is an essential ingredient in soaps, we are going to make the process simpler and less cumbersome for you by suggesting you re-mould already available soaps and make them your own. All you need to do is:
Grate a non-scented (or lightly scented soap) in a heat-resistant glass bowl and add 1/4 cup water to it.

Melt this gently in a double boiler without stirring.

Add a tablespoon each of coarsely powdered oats or oatmeal, ginger powder, honey and almond oil.

Fold in carefully to mix in ingredients without adding bubbles.

Take a suitable mold of your choice and smear the insides with a thin coat of petroleum jelly to ensure that your soap will be released easily.

Pour the soap into the mold and place in fridge to set. Once set, remove from fridge and release from mold.

Place on a tray lined with parchment paper and let it dry for 3-4 days.

Once your soap is dry, wrap as desired.
Oatmeal is the best thing to gently cleanse your skin and is as beneficial for oily skin as it for dry and sensitive skin types. It is very absorptive and picks up on excess oil. It moisturizes and gently sloughs dry and itchy skin and is widely used in cosmetics.
2. DIY Peppermint Foot Soak: Running around too much? Please your feet and snooze for 15 minutes while you soak them in a tub of water infused with this foot soak. All you need to do is:
Combine two cups each of Epsom Salt and Himalayan Rock Salt with a cup of dried and coarsely ground mint leaves

Add 4 drops each of eucalyptus, rosemary and peppermint oil.

Add two tablespoon each of milk powder, powdered alum and baking soda and store in an airtight container.

Sprinkle a small handful in a tub and soak in the luxury.

We suggest you save this recipe for ever after – for a mum is forever on her feet 🙂
3. Anti-Stretch Mark Oil: Prevention is way better than cure. This is not just grandma's wisdom, but something that holds true for stretch marks too! And thanks to this oil (that I am proud to say I concocted myself), I have had no stretch marks before or after (yes that happens too) my pregnancy. Not that I wanted it too, but my C-section scar is also a faint mark. I used up a whole lot of things that are said to prevent stretch marks on their own. I was just so paranoid about stretch marks that I put everything into one jar to make this super-oil. Mind you, it more than works. All you need to do is:
Choose a base oil, mine was a mixture of Rosehip Seed Oil, jojoba oil and castor oil in equal quantities. 

To this mixture, I added a tablespoon of Vitamin E oil (just punctured Vitamin E capsules to get this), 10 drops each of Neroli and Myrrh essential oil, that helps reduce the appearance of stretch marks and scars and nourish broken and cracked skin. 

I also added 10 drops of Helichrysum essential oil, even though this can be expensive and hard to get – but is the next best thing in anti-scarring. Simply mix up everything and apply at least twice a day.

Don't forget to apply to your chest as well – breast tissue will go through changes on an hourly basis in the beginning months of nursing!
Rosehip Seed Oil is extremely moisturizing. Due to its natural content of trans-retinoic acids and a complex system of unsaturated essential fatty acids, Rosehip Seed Oil firms the skin, removes stretch marks, and keeps the skin well hydrated. It also contains many minerals that help the skin regain elasticity. Jojoba Oil  is full of vitamins and minerals, it is very easily absorbed and has a long shelf life.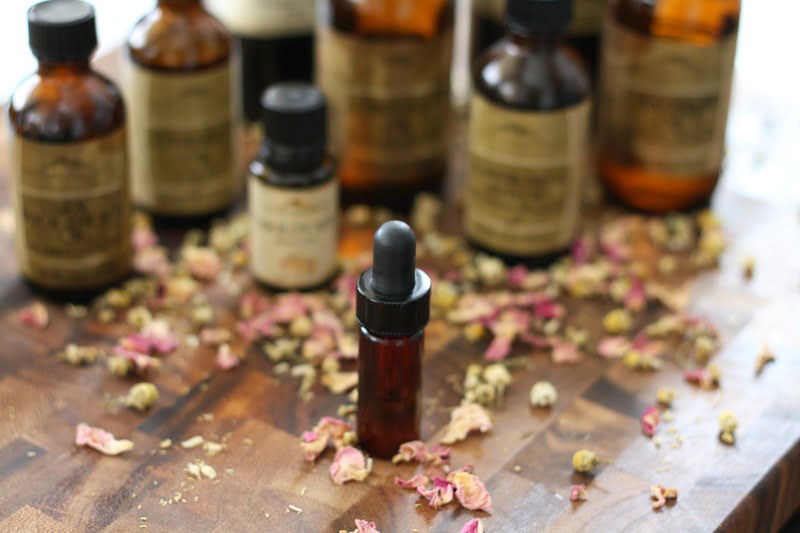 About Aarti Kapur Singh in her own words: After being a puppeteer, journalist, filmmaker and corporate trainer for 17 years, I thought I had seen the world. Till I had my son. As a mother to an eight-year-old, I am now loving the whole process of unlearning and relearning with my son. Being a hands-on mom who is also a work-from-home communication professional, research scholar and avid traveler, I am Ravan on some days and Durga on the others – depending on my state of madness!