Technology has pervaded every single aspect of our lives. With this invasion, the concept of screen time addiction has come. The addiction that today has spread to every single member of the family. From the family dog passively chasing squirrels on the LED TV to your 5-year-old living Peppa Pig's adventures on the phone. Screens have become an inextricable part of our lives. As an adult, you have the wisdom to use your screen time judiciously, but it may not be the case of screen time for kids. As parents, you are responsible for the brain development of children during their formative years. Don't let this time be colluded by cartoon characters. Ensure that kids online learning is fun and creative.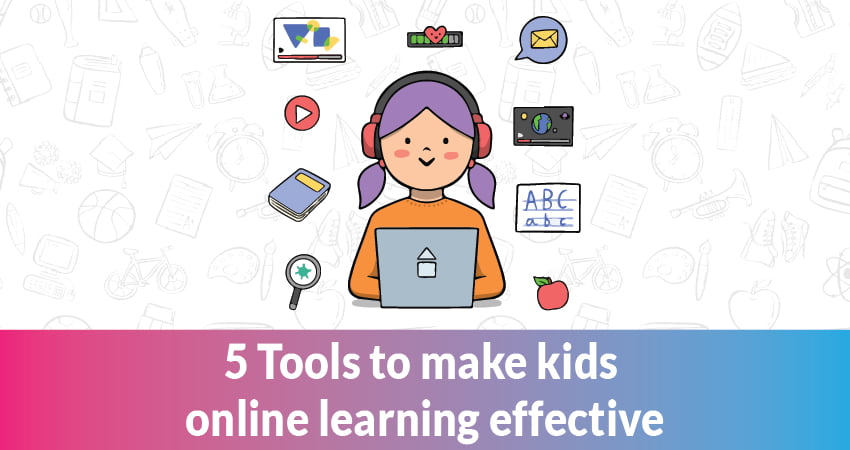 Make learning fun
Learning is fun when designed the right way. Early childhood education is crucial to instill the concept that learning is fun among kids. This will make them inquisitive not only in the childhood stages but even as adults. Here are 5 ways to make kids' online learning attractive, fun and make them fast learners:
1. The attraction to moving pictures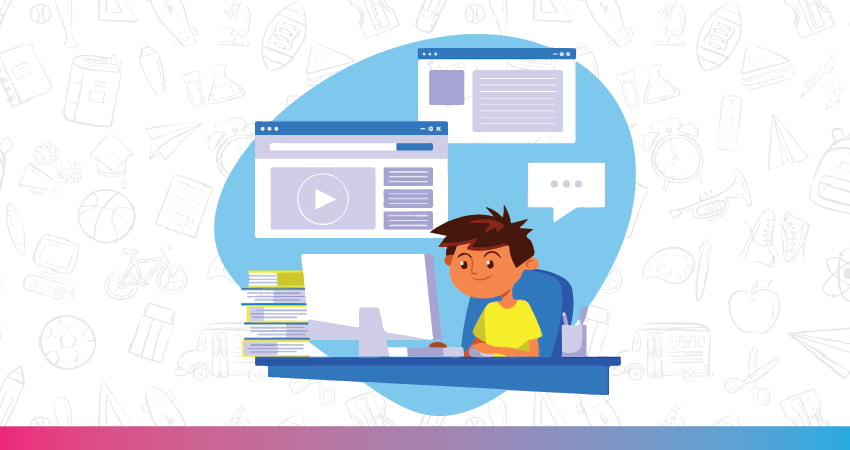 Children love watching moving objects on the screen. Visuals form a key part of their development; aka colours and textures affect their cognitive growth. You can enhance kids online learning with the use of visual aids like cartoons, drawings, and shapes. Learning is fun when numbers, animals, and alphabets take visual forms for easy and fast learning.
2. Grabbing attention with sound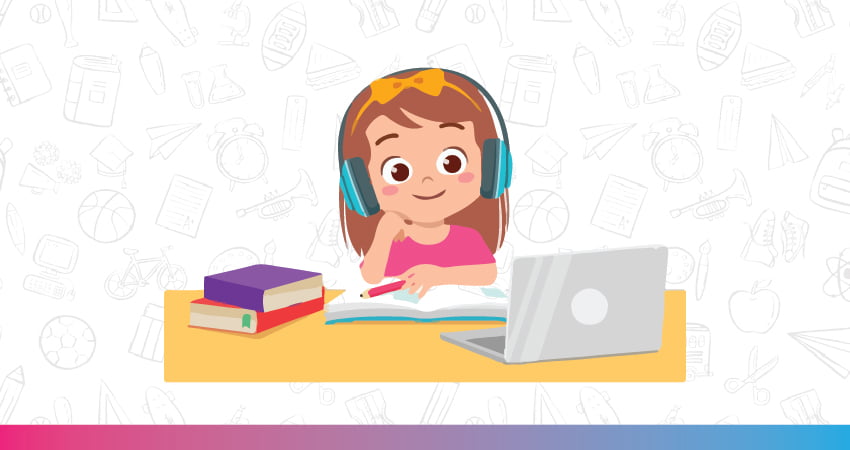 Children are attracted to sounds. Be it a honking trunk or a roaring tiger; sounds make fast impressions in their brain. Stitch it with a song, and you have a masterpiece to make sure that kids' online learning is fun. Early childhood education can be enhanced using audio tools on a day-to-day basis.
3. The fun of interaction
As adults, a one-way meeting generally bores us to our core. Imagine the effect it has on children who already have a limited attention span. A child staring at the screen for long periods without any participation can have their mind wander. Having an interactive two-way interaction can go a long way in ensuring their learning is fun.
4. Learning at one's own pace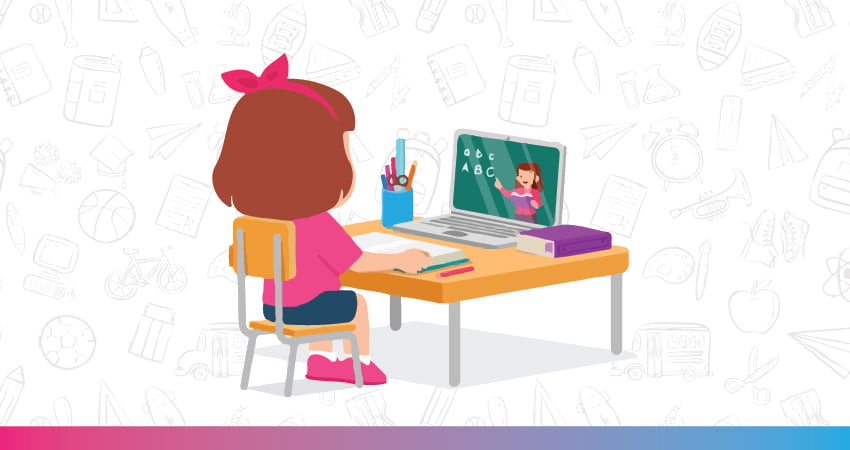 Children can be the moodiest beings you come across, which is why one of the biggest blessings of online learning is its flexibility in terms of time and availability. Your child may throw a tantrum at 6 pm during the study but at 8 am, he or she will be more open to doing it. The flexibility of online education allows your child to access lessons at any point in time with just an internet connection and a laptop. A flexible timing lets children enjoy their lessons.
5. Having a friend to teach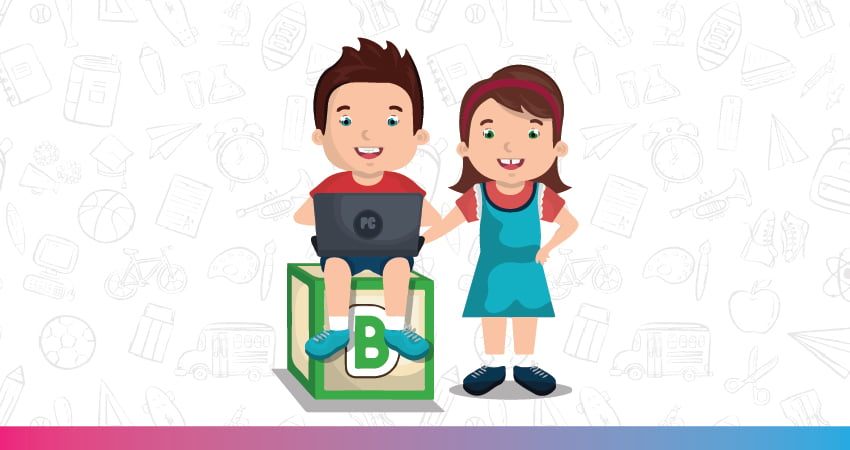 Teachers are the most crucial tool to make early childhood education fun and interesting. Them being friendly and approachable ensures that children learn from a friend and not a teacher. Even when the teaching happens online, being friendly is a vital trait to retain the attention of kids learning online. So bring out the puppets, strike a fun conversation, and you will have a fun learning time.
Find the tool to make learning fun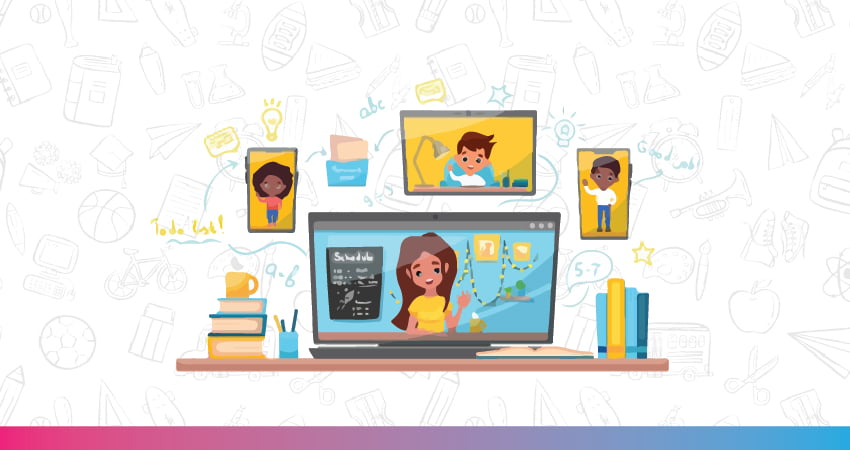 If you are looking for professional custom-made classes for young children to learn on the go, then Always on learning, is a fun platform that makes learning fun for children below the age of 12 years. AOL believes that learning is fun for the child when they do it in the pretence of a game using Creative Teaching Methods. Instead of the rigour of notebooks, pencils, and books, AOL offers captivating interactive lessons that accelerate learning and encourages creativity, critical thinking, communication, and collaboration. Each subject is taught in an interactive storytelling format. This builds interest and helps children understand concepts organically from the safety of their home.
What's more, AOL ensures screen hours turn into productive learning. Parents also have performance trackers. It offers a host of learner-centered curriculum that ranges from Martial Arts, Fitness, Dance, Music, Arts and Crafts to even Robotics Courses. All the lessons are designed to play a hand in advanced brain development in children.
Learning is fun for children when we as adults look at it from a different perspective. So let go of your preconceived notions and let your child have fun with their education. Only then will their understanding of concepts go beyond the pages of the book and be imbibed for life.
Image Courtesy: 1